Tamron Hall Fans Love Her Cute Video of Baby Son Moses Crawling Along to a Tik Tok Song
Talk show host Tamron Hall shared a clip of her son, Moses, vibing to a famous Tik Tok song, and fans could not get enough of the cute post.
Tamron is a doting mother of one who always posts impressive uploads of her son online. Following the outbreak of the coronavirus pandemic, several celebrities have been sharing their indoor experiences with their fans.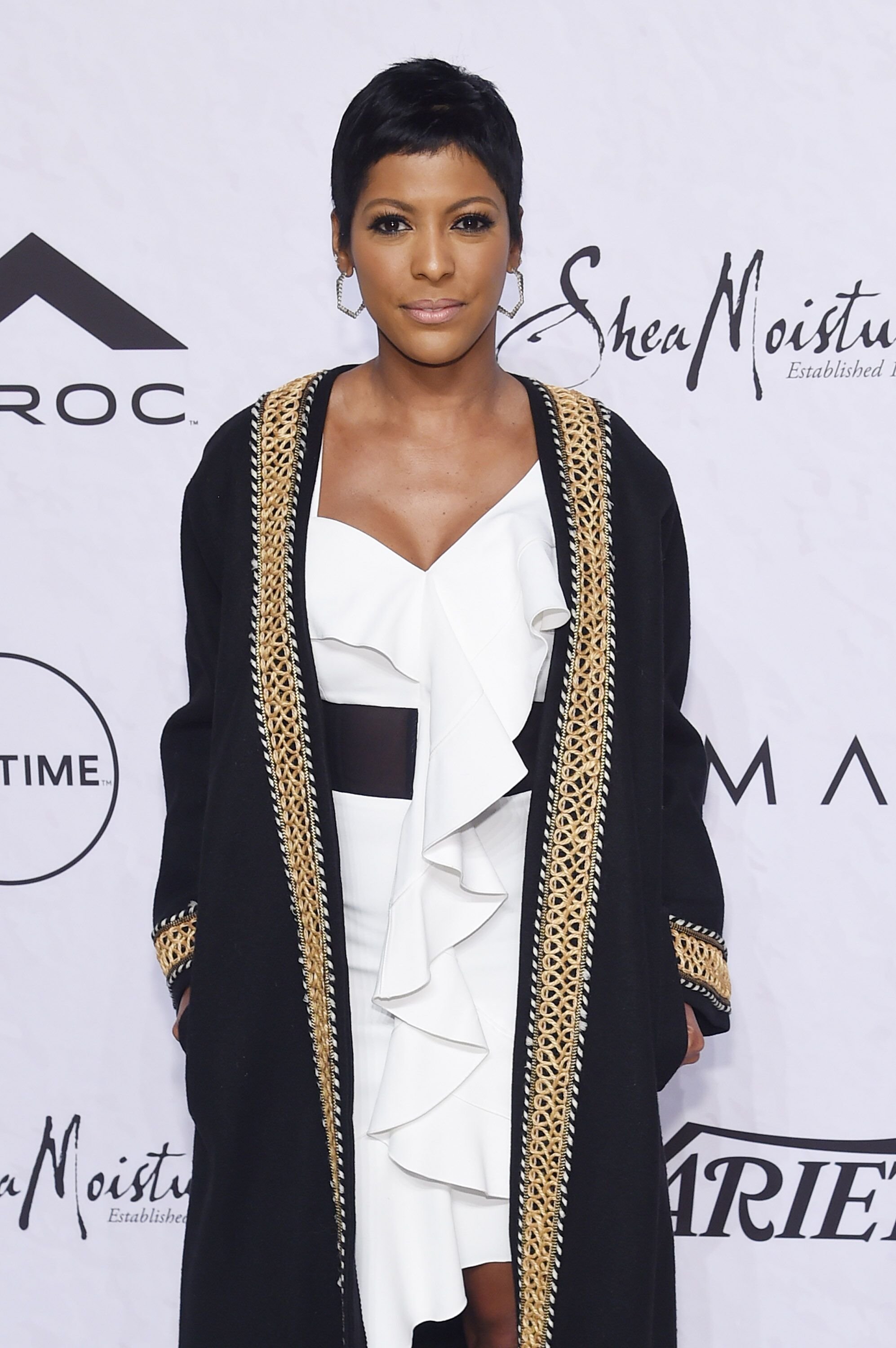 Though the TV personality is not new to sharing updates on her family, the effects on the fans are undoubtedly mesmerizing.
The new update saw Moses crawling excitedly in a red sleeve shirt; the talk show anchor informed her fans on a "fun" episode of her show. She sweetly captioned:
"See y"all today for our live Instagram show on @tamronhallshow. It will keep me off @tiktok and from doing this to my baby and my pets."
A slew of comments filled the post, and numerous fans gushed at the smiling cutie in the video. A fan commented that Moses is a blessing, and another blurted out that he is growing at a fast pace.
Speaking of blessing, the "Tamron Hall Show" star has tirelessly shared her mother-son moments with her audience. She's been broadcasting from her residence since the self-quarantine recommendation by health agencies to curb the spread of the coronavirus.
Her comfort has been reliant on the advice of other veteran mothers. 
The journalist has shared a series of adorable pictures and captions showing that the most important person to her is her son. However, the mother of one is still conscious of the values she's teaching her son.
During the Women's International Day, while she took out time to emphasize that women should be celebrated, she explained that she would make her son understand how important women are. According to her post:
"My womanhood is not defined by my motherhood. Yet my responsibility as a mom is it to make certain my son understands all Women are great and are owed equality."
Motherhood and career for the tv star isn't an easy task, but she believes it is a magical experience. In an interview, Tamron said that she tries to make sure her son doesn't lack anything but maybe overboard sometimes.
Her comfort has been reliant on the advice of other veteran mothers. At first, she stated that she found it difficult to adjust to the needs of her son, but as she learned to allow others' help, it became better.
Before the self-isolation process involving mother and son spending time together, Moses is famous for swooning his audience with his guest appearances on his mom's daytime talk show.