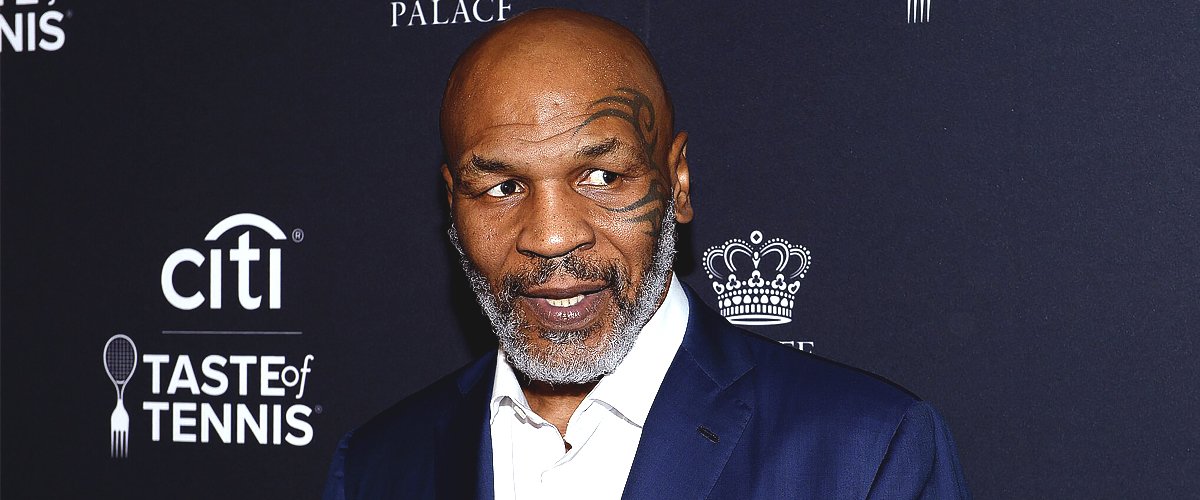 Getty Images
Mike Tyson Once Revealed His Reaction after Seeing Ex-wife Robin Givens in a Car with Brad Pitt
Mike Tyson opened up about his rollercoaster marriage to Robin Givens, and his reaction to discovering her relationship to sex symbol Brad Pitt.
Former heavyweight boxing champion of the world Mike Tyson shared his shock at seeing his ex-wife actress Robin Givens with movie star Brad Pitt.
In 2012, Tyson who had a hit one-man show "Undisputed Truth" based on his best-selling memoir, told all to Conan O'Brien, and in 2016 he related the same incident to the ladies of "The Real" with wry humor.
In 2019, Givens was interviewed on "Watch What Happens Live with Andy Cohen," and denied that Tyson had caught her in a compromising position with Brad Pitt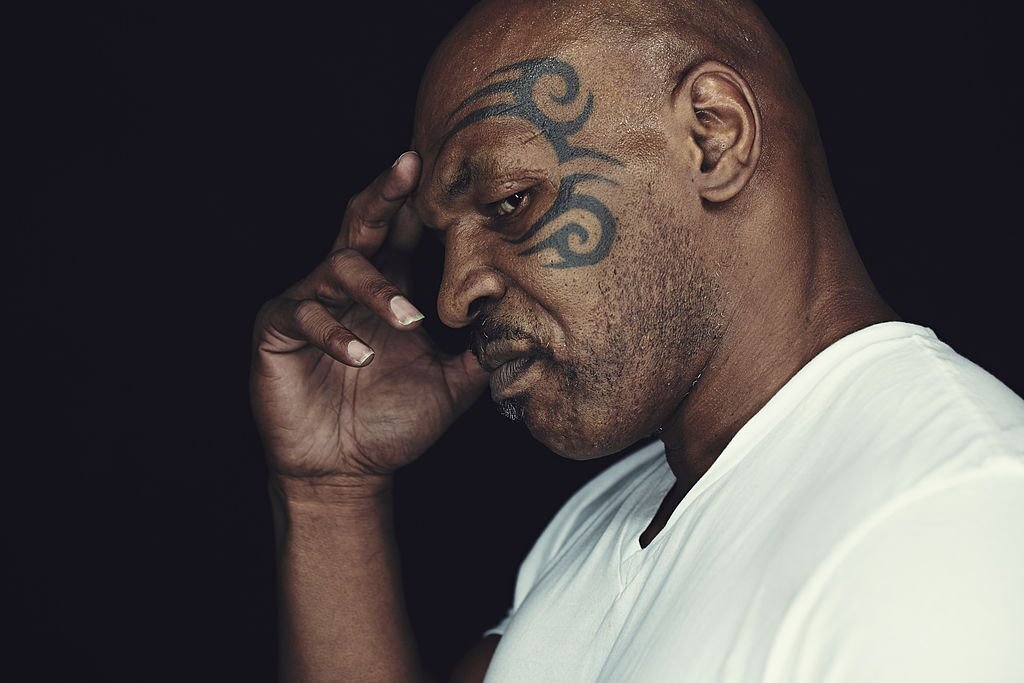 Mike Tyson of "Mike Tyson Mysteries" at the Comic-Con International 2014 in San Diego, California | Source: Getty Images
MARRIAGE TO ROBIN GIVENS
In 1988, the then 22-year-old boxer married actress Robin Givens and the marriage lasted exactly one year and one week, after which the boxer filed for divorce. Curiously, he filed the papers on February 14 -- Valentine's Day.
The actress accused Tyson of being violent and described living with him as "hell on earth." Their brief union is the most high-profile of the boxer's three marriages.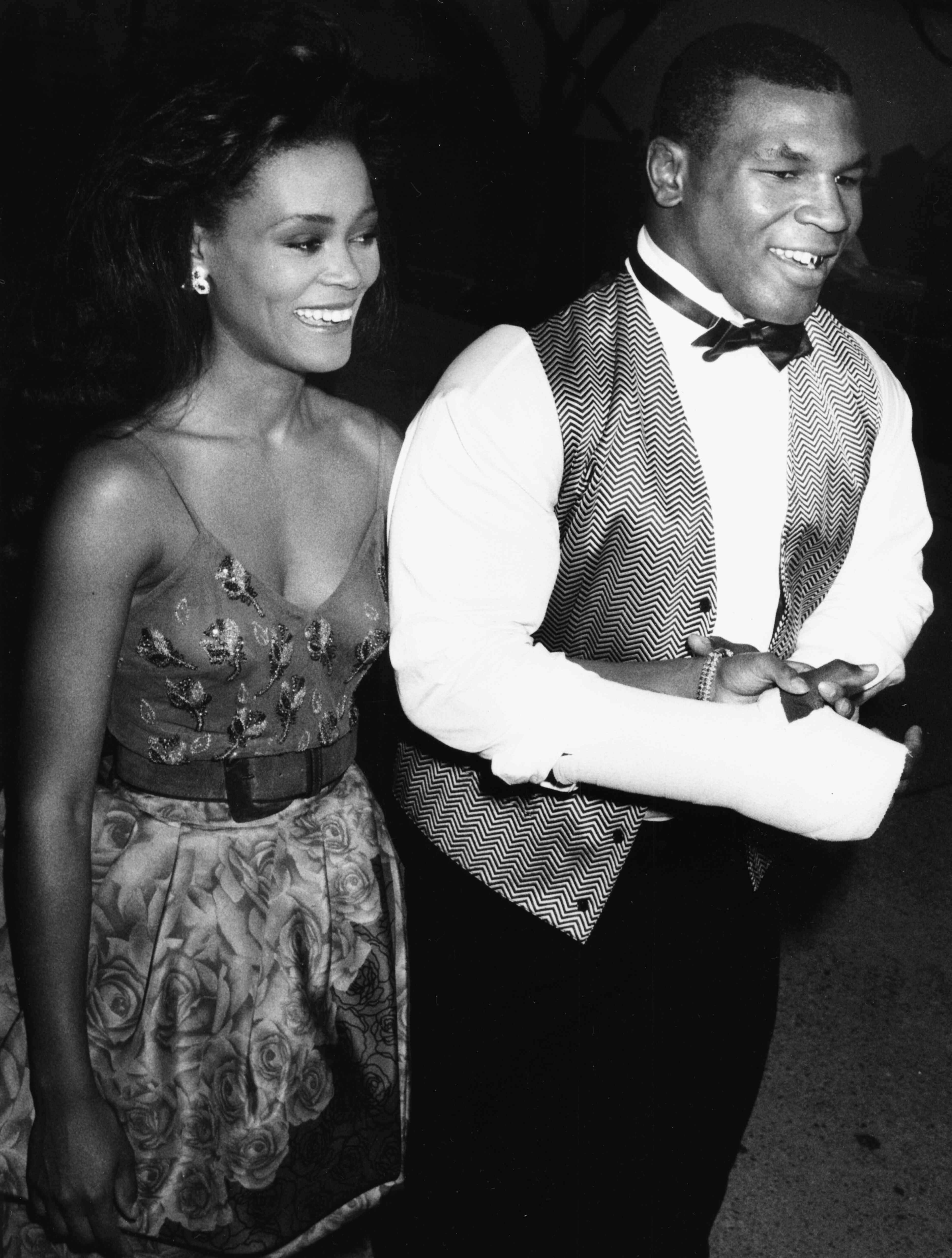 Mike Tyson and actress Robin Givens, at the Emmy Awards in 1988 | Source: Getty Images
SPILLING THE TEA WITH CONAN O'BRIEN
With wry humor, Tyson confessed to Conan that he had driven over to Givens' house a few days after his divorce, in what he admits was an attempt at getting "some," and to his shock, she drove up with sex-symbol Brad Pitt. He confided:
"I was emotionally comatose. I went from a hard stallion to a limp noodle...It totally overwhelmed me."
After his divorce from Givens, whom he accused of lying about being pregnant to trap him into marriage, and later faked a miscarriage, Tyson steered clear of commitments. Nearly 10 years later he married Monica Turner, the sister of Michael Steele, the former Lieutenant Governor of Maryland.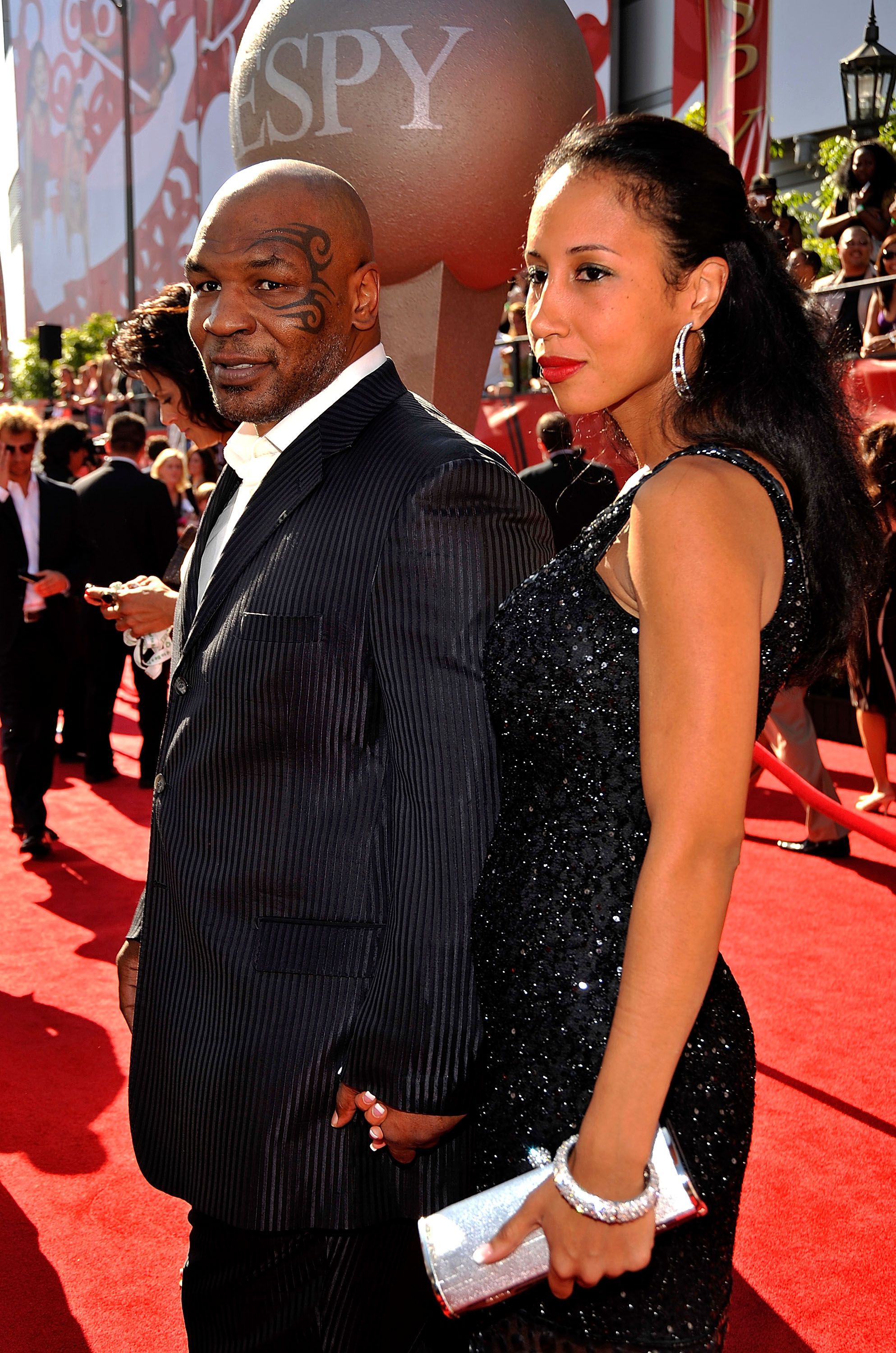 Mike Tyson with ex-wife Monica Turner at the 17th annual ESPY Awards in 2009 | Source: Getty Images
Monica, a pediatrician, has a daughter from a previous relationship, whom Tyson considers his own. The couple shares two children, son Amir, and daughter Rayna. The marriage ended in 2003 after 6 years, due to Tyson's infidelities.
HEARTBREAK
Tyson then had a relationship with Sol Xochitl and welcomed two children, son Miguel, and daughter Exodus. In 2009, Exodus, then 4 years old, died in a freak home accident, an event that left the former heavyweight champion of the world shattered.
Just weeks after Exodus' death, Tyson married his long-time girlfriend Lakiha Spicer, with whom he shared a then 1-year-old daughter, Milan. The couple has now been married for 11 years and welcomed son Morrocco in 2011.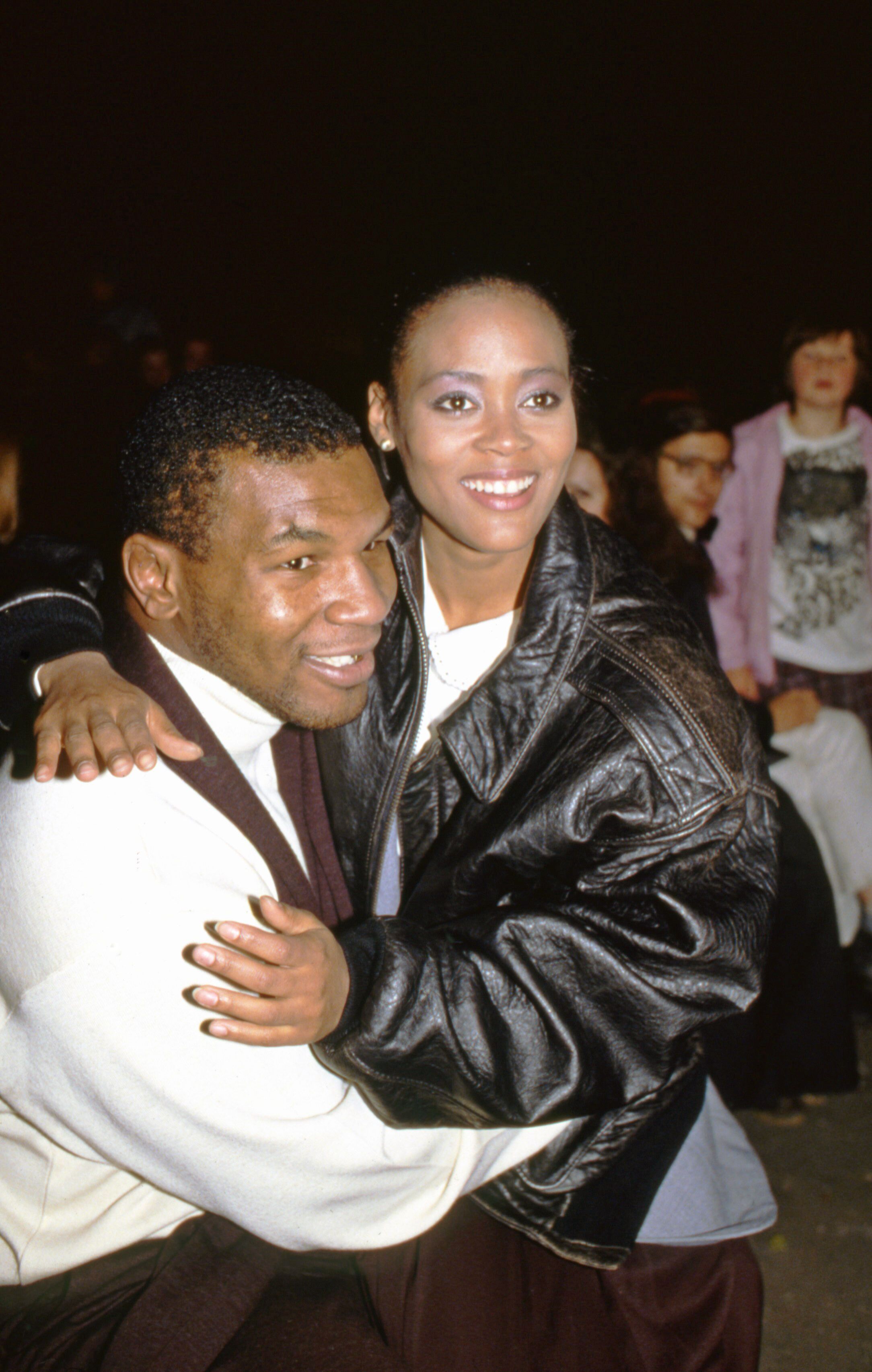 Mike Tyson with Robin Givens in Moscow on September 15, 1988 | Source: Getty Images
ROBIN GIVENS DENIES ALL
In 2019, Givens was interviewed on "Watch What Happens Live with Andy Cohen," and denied that Tyson had caught her in a compromising position with Brad Pitt. She said:
"Pulling up in the driveway, that part is true.I didn't read the book, but I was told he says he caught us in bed, which never happened. Never, ever, ever happened."
Givens claims she never read Tyson's best selling memoir, despite being featured prominently in the boxer's retelling of his romantic life. In 1997, Givens married her tennis instructor Svetozar Marinković and filed for a divorce months later. She has two children, one adopted, one biological.
MIKE TYSON'S FALL FROM GRACE
Since his heyday as heavyweight champion of the world, Tyson's life has been a rollercoaster of dizzying highs and abject lows. Two years after his divorce from Givens, Tyson was accused of rape by18-year-old Desiree Washington.
The then 25-year-old Tyson was convicted and sentenced to 6 years in prison, of which he served 3 years. Tyson made a triumphant comeback in 1995. In 1996, Tyson squared off with retired champion Evander Holyfield and lost the bout, and the title of undisputed champion of the world.
In the second fight against Holyfield in June 1997, Tyson was disqualified after he bit his opponent's ear, not once but twice. One of the bites was so severe that it removed a chunk of Holifield's ear. Tyson's boxing license was rescinded by the Nevada State Athletic Commission.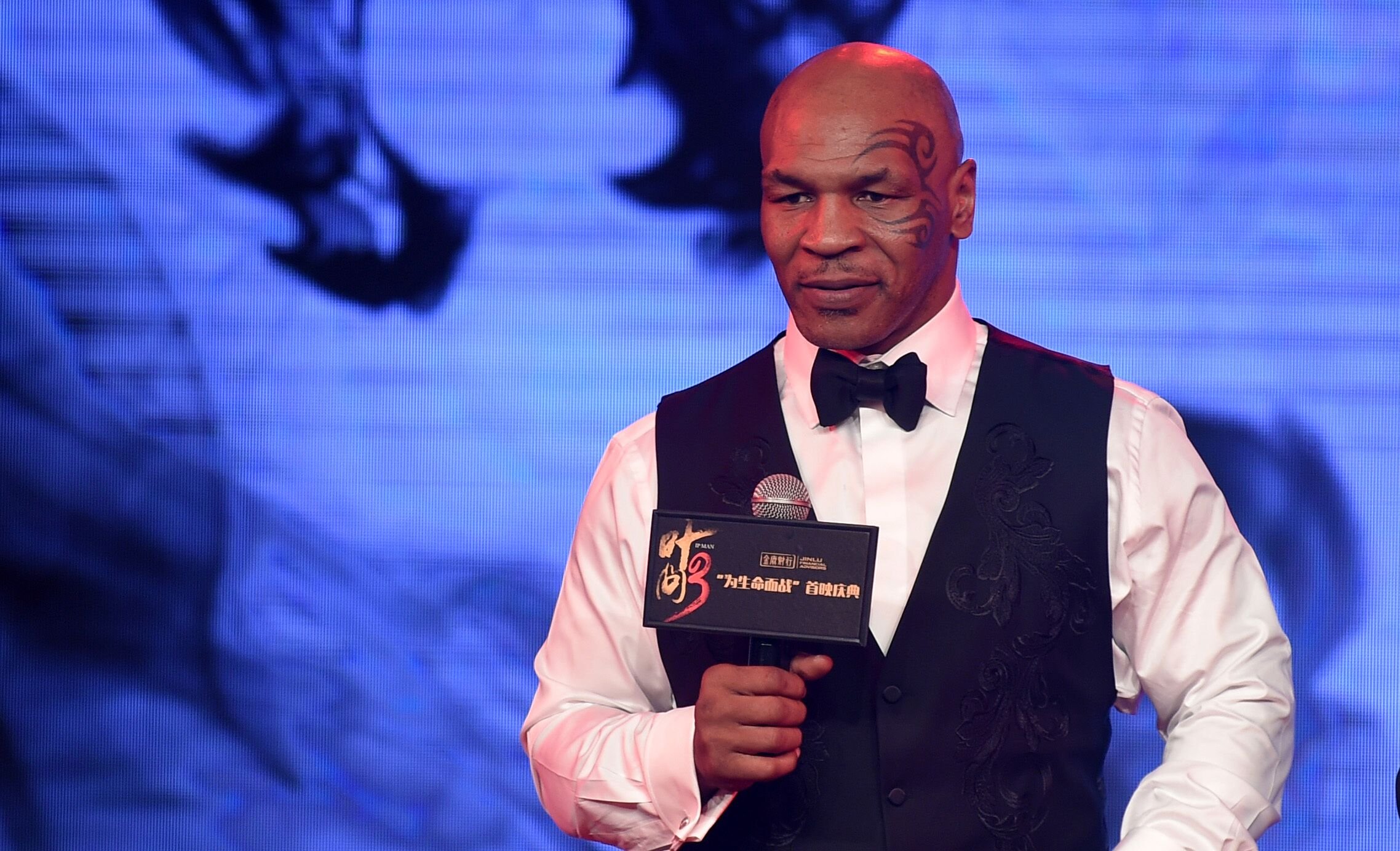 Mike Tyson attends the premiere of director Wilson Yip's film "Ip Man 3" on February 28, 2016 in Shanghai, China | Surce: Getty Images
MIKE TYSON - A CHANGED MAN
But if Tyson has a talent, it is to reinvent himself. Like a Phoenix rising from the ashes, he returned to boxing, but he was plagued by his past. In 2005 he retired from boxing and dedicated himself to raising racing pigeons in his home in Phoenix Arizona.
Since then, Tyson has overcome his admitted addiction to cocaine. He was a Vegan for two years and recovered his good form. Mike Tyson has written and published a second bestseller "Iron Ambition: Lessons I've Learned from the Man Who Made Me a Champion."
Please fill in your e-mail so we can share with you our top stories!