Alicia Keys Candidly Admitted She Considered Aborting Her Second Child Genesis in 2014
Alicia Keys reveals during an interview that she almost had an abortion during her second pregnancy in 2014 claiming she wasn't ready for it. 
Fans are seeing a raw side of Alicia Keys in her new autobiography "More Myself," where she opens up about one of the most difficult decisions she's ever had to make. In 2014, she was surprised to learn that she was pregnant with their second child, a pregnancy she was not prepared to have. 
Keys felt that the music she was making was more urgent and important than anything else.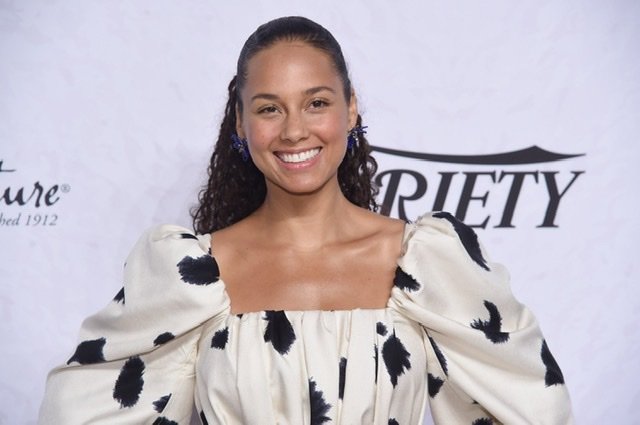 NOT READY FOR THE PREGNANCY
The 39-year-old singer was in the middle of finalizing her album "Here," when she found out that she was four months pregnant with their second child. At the time, she candidly told her doctor that she was not ready to have another child, as both she and her husband Swizz were busy. 
"I wasn't ready for this, which is what I told my doctor. This is the worst time ever. I'm working on my next album, my husband just got into Harvard Business School, and I've been drinking a lot."
I needed to have a jump-on-the couch moment with u! You've told me my book #MoreMyself is coming right on time 🙏🏽One of my favorite things that I never told u is that some of my dear friends intro each chapter! 👀Can't wait for u to read & hear their words https://t.co/FUhtzPf1FN pic.twitter.com/feyaC8pKlH

— Alicia Keys (@aliciakeys) March 24, 2020
More than anything else, Keys felt that the music she was making was more urgent and important than anything else, and if she chose to keep the baby, she'd have to put off releasing it for a year. 
FINDING HER ANSWER IN HER MUSIC
Ultimately, while struggling over the decision, she listened to "More Than We Know," a song that she wrote with her husband. The lyrics spoke to her, and it was about being capable of a lot more than what one could ever imagine. 
"How could I take away the potential for this beautiful child, this light that could touch others in ways I couldn't dream of. For me, the song was a powerful message that I should go on with the pregnancy."
True enough, Beatz and Keys welcomed their second child Genesis in December 2014. Now, she couldn't be happier with her two sons, and she's an extremely hands-on mother despite her busy schedule.