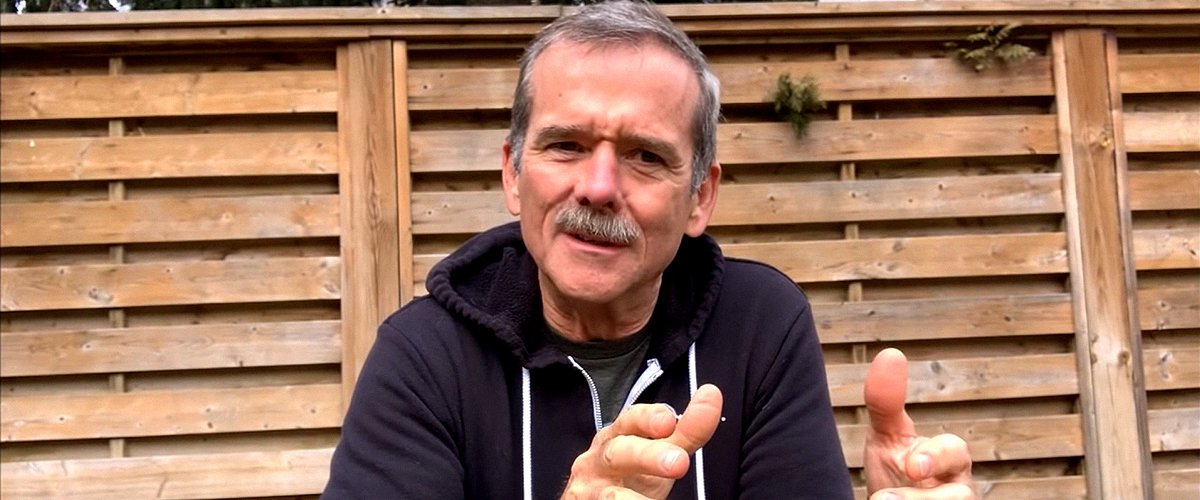 YouTube/Chris Hadfield
Astronaut Chris Hadfield Shares Four Tips for Self-Isolation in a Recent Video
With people across the world finding it difficult to cope with the demands of self-isolation, seasoned astronaut Chris Hadfield has shared some useful tips he learned during his space travels that can help people adjust to staying at home.
As the Coronavirus pandemic continues to wreak havoc across different cities in the world, people have been forced to stay at home in a bid to stem the spread of the highly contagious virus.
Retired astronaut Chris Hadfield recently shared a video on YouTube, where he highlighted four tips that can help during self-isolation.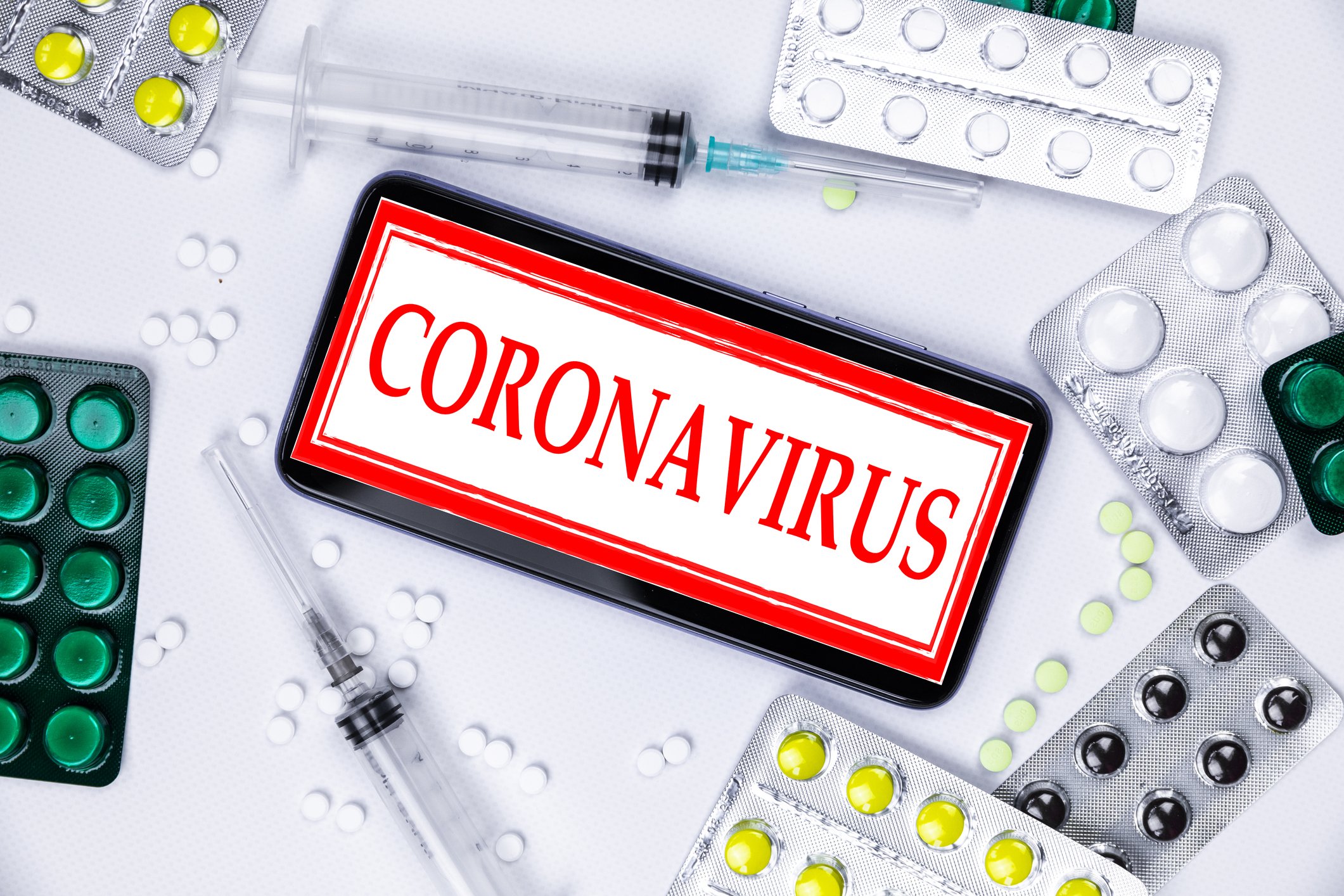 Smartphone with logo with pills and vaccine. Novel coronavirus 2019-nCoV | Photo: Getty Images
Hadfield, who has had to self-isolate through his many travels through space, mentioned that the first thing people must focus on is the "risk." Evaluate your risk and understand what you are up against by getting enough information about the topic.
Secondly, he advised that during this period of self-isolation, it can be beneficial to set goals that will take your mind off the whole process.
Continuing, Hadfield mentioned the third important tip, looking at your constraints. What are your limiting factors and obstacles that would prevent you from achieving your objectives? They could be a financial obligation or any other thing.
His final tip, take action! He mentioned that as people across the world stay at home due to the health crisis, they can make use of the time to learn something new, play the piano, learn to speak a new language, write a book. Concluding the video, he said about self-isolation:
"It's a chance to do something different that maybe you have not done before."
Chris Austin Hadfield was born on August 29, 1959. He is a retired Canadian astronaut, engineer, and former Royal Canadian Air Force fighter pilot. He also holds the record as the first Canadian to walk in space.
During his active days in service, Hadfield flew two Space Shuttle missions and also served as the commander of the International Space Station and has spent a total of six months in space.
Hadfield became an internet sensation back in 2013 when he recorded his version of David Bowie's "Space Oddity." Chris Hadfield's space oddity immediately went viral and has now been viewed more than 18 million times on YouTube.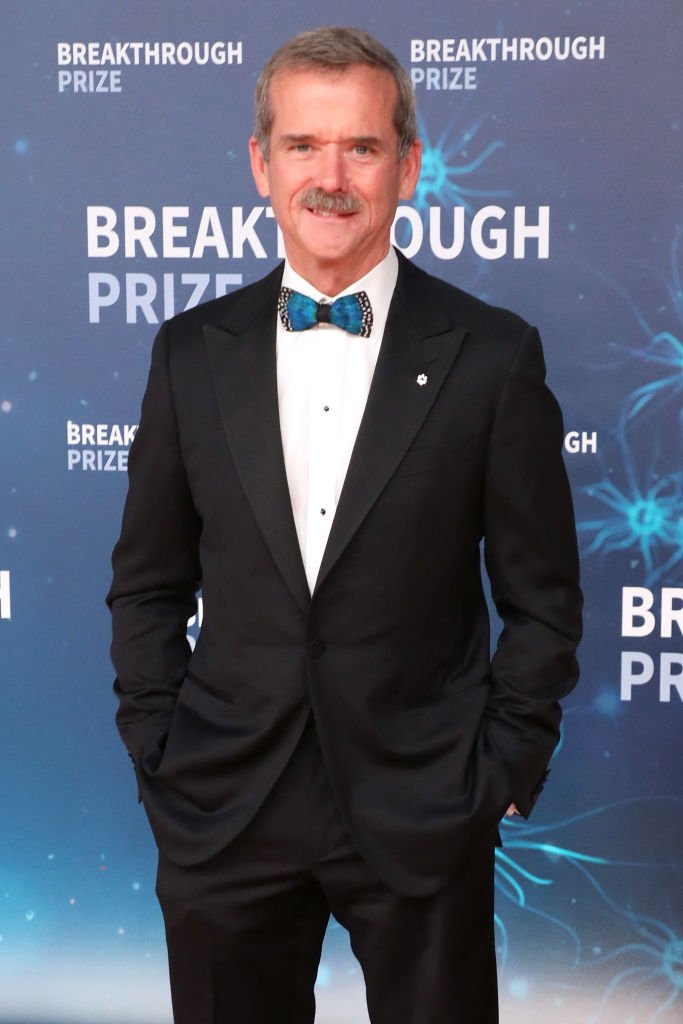 Chris Hadfield attends the 2020 Breakthrough Prize Ceremony at NASA Ames Research Center on November 03, 2019 | Photo: Getty Images
Hadfield is famous for his transparency regarding space travel, and in his new book "An Astronaut's Guide to Life on Earth," the former astronaut shares some useful tips he learned throughout his travels in space.
Many people see astronauts as absurd beings due to the nature of their work and for the simple reason that imagining someone millions of miles away from the earth's atmosphere as normal is quite difficult to process.
"I was an astronaut for 21 years, but I was only in space for six months."
OTHER EXPERTS TAKE ON SELF-ISOLATION
For most people, living in isolation can be a complicated thing because humans are innately social beings. It has been, therefore difficult for people across the world to adjust to the necessary self-quarantine period due to the ongoing global health crisis.
But for some professionals living and working in isolation is a familiar experience. These professionals include doctors working in Antarctica, climbers scaling isolated mountains, astronauts in space, and people stationed on submarines.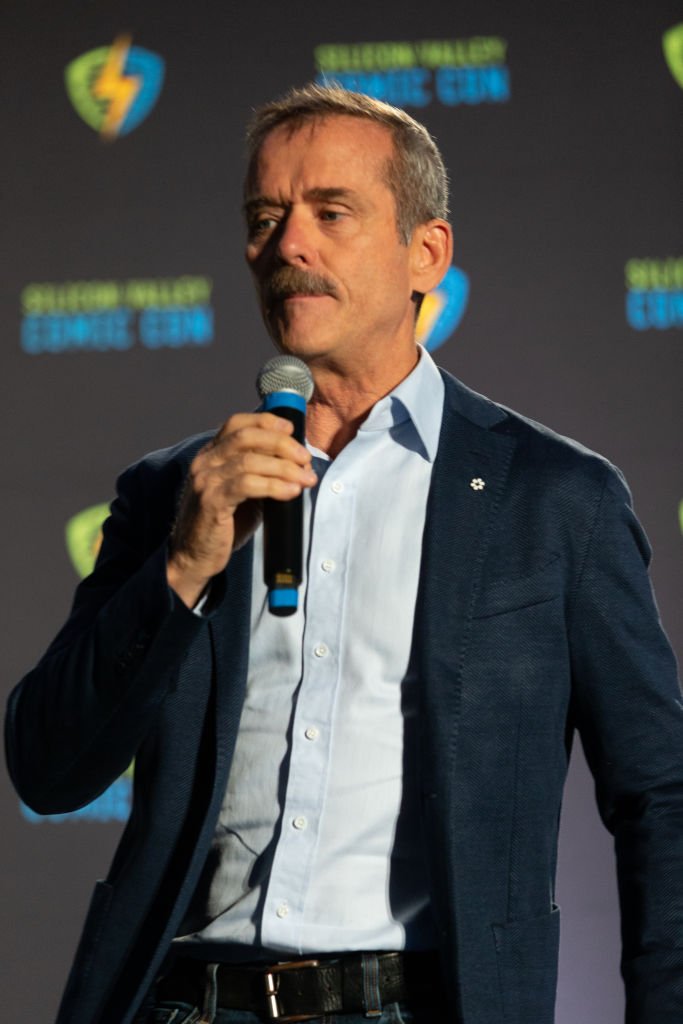 Chris Hadfield appears on stage at the Silicon Valley Comic Con at the San Jose Convention Center on August 17, 2019 | Photo: Getty Images
These sets of people have had to live and work under isolation to get the desired result. Given the Coronavirus outbreak and the devastating effects it has had in many cities, authorities have urged their citizens to practice self-isolation to prevent the spread of the virus.
Now, these experts are weighing in on the matter and trying to help people come to terms with the process. Addressing the issue of the pandemic in a newsletter, Professional climber Jon Kedrowski wrote:
"I think the first step to understand and handle what is going on is to come to terms with the fact that the next three to six months of our lives are going to be changed and altered forever."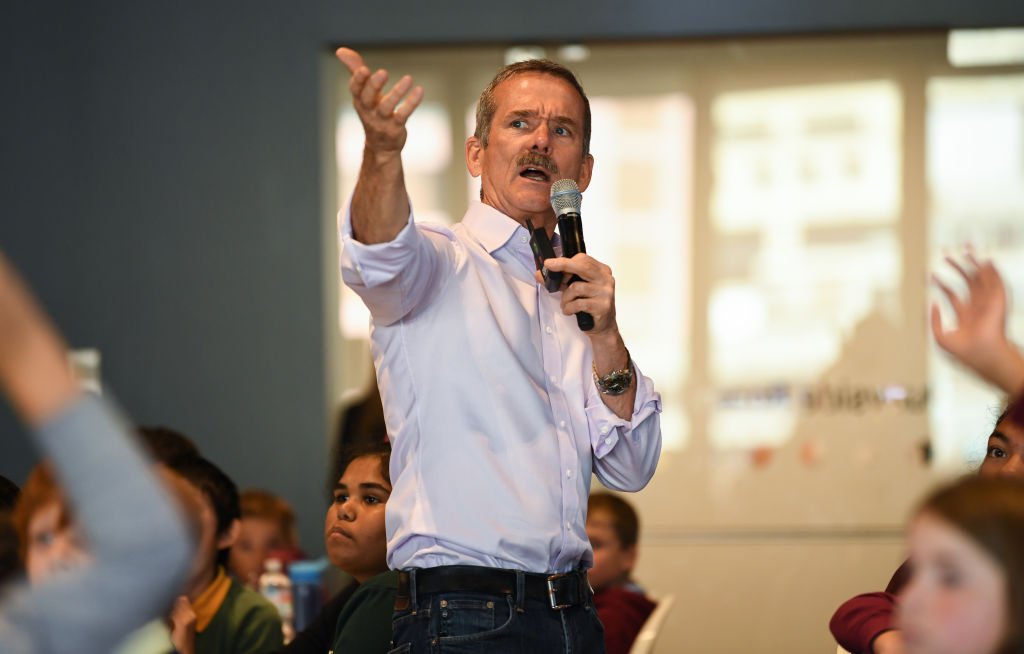 Chris Hadfield speaks with school children during the Amplify festival at Museum of Contemporary Art on June 06, 2019 | Photo: Getty Images
Jon Bailey, who is a robot submarine driver and former navy submariner in a tweet, assured his followers that like all other patrols he had been part of, this one would end. He urged them to focus on things that they enjoy and make plans for the future.
Recently a group of astronauts from the European Space Agency and NASA also came together to offer tips on living in isolation. The event was broadcast on the SpaceConnects.us website and live-streamed on Euronews and YouTube platforms.
Please fill in your e-mail so we can share with you our top stories!