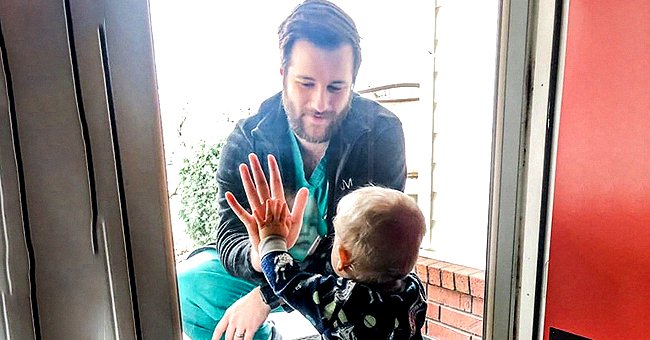 Facebook/alyssa.l.tate
Arkansas Doctor in Viral Photo with Baby Son Amid Quarantine Loses Home in Tornado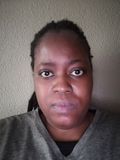 On Saturday, a woman named Alyssa Burks took her Facebook to share how her husband was handling being on the frontlines in the battle against the coronavirus. However, since then, another tragedy has hit the family.
Over the weekend, Alyssa shared a touching photo of her husband, Jared, dressed in his scrubs kneeled outside a glass door. In front of him, on the other side, his son, Zeke, kneeled and held his hand open for his father.
According to Alyssa's post, that was the day they got to see him before he went back to work. Jared is a doctor in Arkansas and had to go for weeks without seeing his family.
Man wearing a mask against the 2020 coronavirus | Photo: Pixabay/enriquelopezgarre
Physician working on rotation
His post with Zeke,1, has since gone viral. Alyssa explained what her husband was doing saying: "He is working right now in a rotation that has him all over the hospital, including the ER."
Jared couldn't come inside and pick up his son because he thought it was responsible for them "to quarantine from each other." In a follow-up post by the resident physician's wife, she revealed that they'd lost their home during a tornado.
Losing their home to a tornado
An EF3 tornado hit the Jonesboro area with winds up to 140 mph. Alyssa revealed on Sunday that they'd lost the home but everyone was fine.
Jared and family survived the tornado
She explained how her husband had been inside at the time of the tornado but managed to survive "the grace of God." The parent further revealed that she and their son were now staying at her mother's house.
People who were affected by the tornado
She ended her post by asking for prayers "as we begin to pick up the pieces." According to reports, twenty-two people were injured while two more were hospitalized.
A GoFundMe account for the Burks
Alyssa's best friend, Evan Clower, has since created a GoFundMe fundraiser to assist the Burks. The account has raised a whopping $106,470 out of a $2,500 goal.
The money will be used to help the family start afresh.
Please fill in your e-mail so we can share with you our top stories!