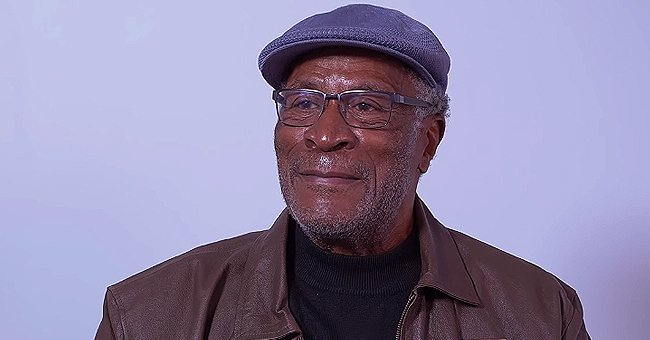 YouTube/djvlad
John Amos From 'Good Times' Recalls Almost Getting Killed With Machete for Mistaken Identity in Liberia

Former "Good Times" Star John Amos speaks about his travels in Liberia, picking up a local dialect and being accosted with a machete, while nearly losing his life due to mistaken identity.
In an interview with Comedian Luenelle for the popular YouTube channel, Vladtv, The veteran actor spoke about his close shave with death after a man confronted him and threatened to take his life with a machete in Liberia.
During his stay in the country, Amos said that he only spoke in the local dialect Patois so that he would blend in better.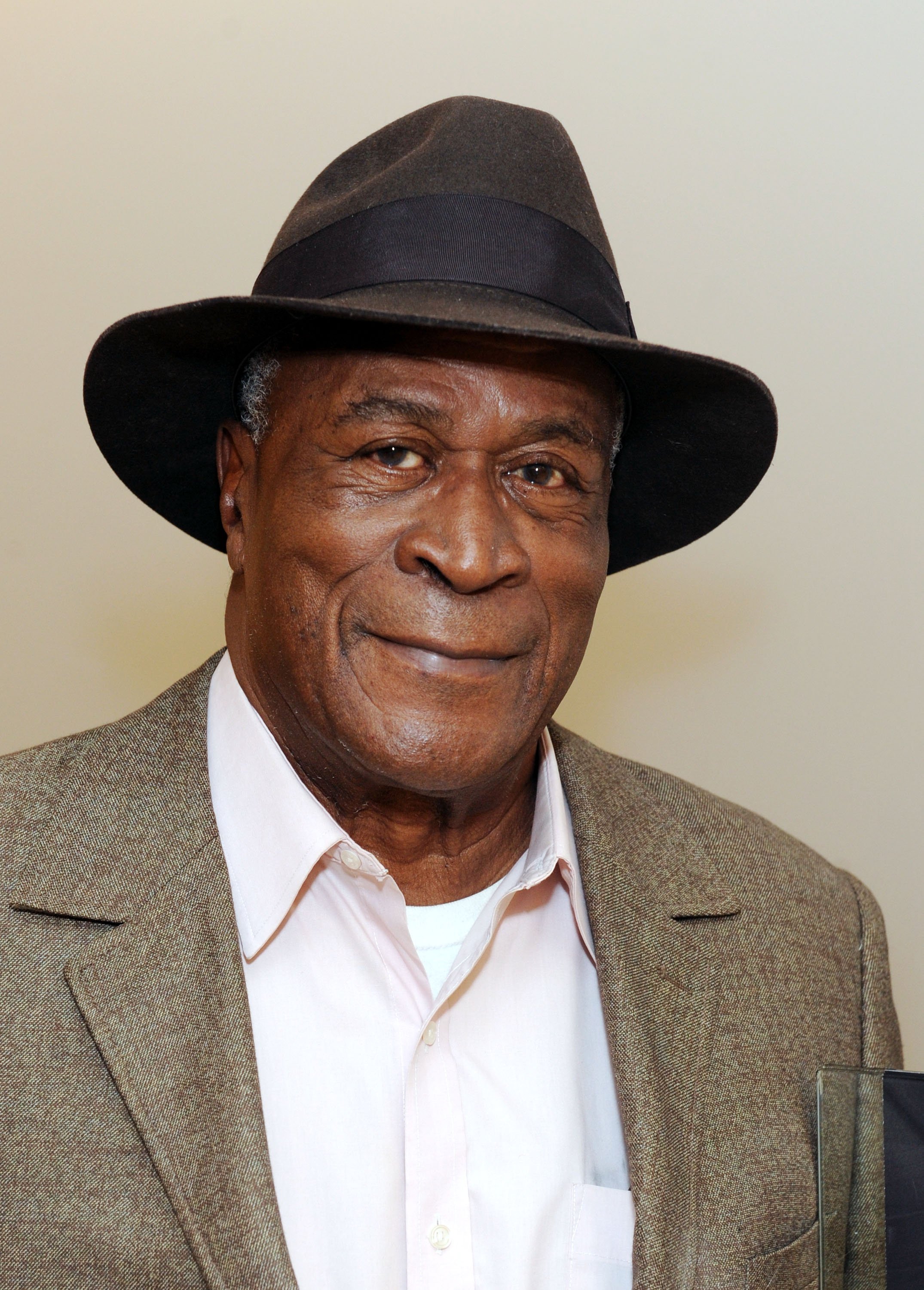 John Amos at the Althea screening and panel discussion on Oct. 5, 2015 in New York City | Photo: Getty Images
This might have further led his attacker to believe Amos was the person he had been searching for. Describing the experience, the actor said:
"I was drinking beer one night... And my friend said, 'I think I see one bad guy coming for you.' And the guy came over."
John continued, saying that his friend, Charlie had whispered to him that he had spotted a menacing figure coming towards their spot with a machete in hand.
Wondering what the man could be looking for, John turned around. As his attacker approached them, he angrily revealed his intention stating that Amos or whoever he believed him to be, had offended him when he was in prison, repeatedly saying that he had come for John's head.
In confusion and despair, the actor quickly retrieved his California driver's license from his wallet and showed it to the angry man.
The machete-wielder had mistaken the veteran actor for a security guard who had terribly mistreated him while he was serving time in prison.
Quickly realizing his mistake, the man exclaimed in surprise, identifying Amos as an actor that he knew. John was offered an apology and got free beer for the rest of that night. His license had saved his neck.
John was fired from "Good Times" after the third season when he revealed to the public that there was a lot of fighting that went on behind-the-scenes, and it did not sit well with him.
Following his withdrawal from the show, Amos moved on to other franchises. In December 2020, the actor is anticipated to return in a sequel of the famous movie, "Coming to America," in which he co-stars with Eddie Murphy.
Discussing his return and how he found out about the sequel with Luenelle, the "Roots" star said, "I got a call from a representative [my agent] at the time he said 'it's set, it's real, Paramount is going to do it again.'"
John reprised his role as Cleo McDowell, whose character is the father of Eddie Murphy's "Akeem's" love interest, Lisa McDowell, played by Shari Headley.
Amos is one of those actors fortunate enough to have more than one iconic role to his name. After featuring on "Good Times" as James Evans for three seasons, he also played the elder Kunta Kinte on "Roots."
The 80-year-old is as agile and vibrant as ever and keeps pushing onward in brilliance.
Please fill in your e-mail so we can share with you our top stories!