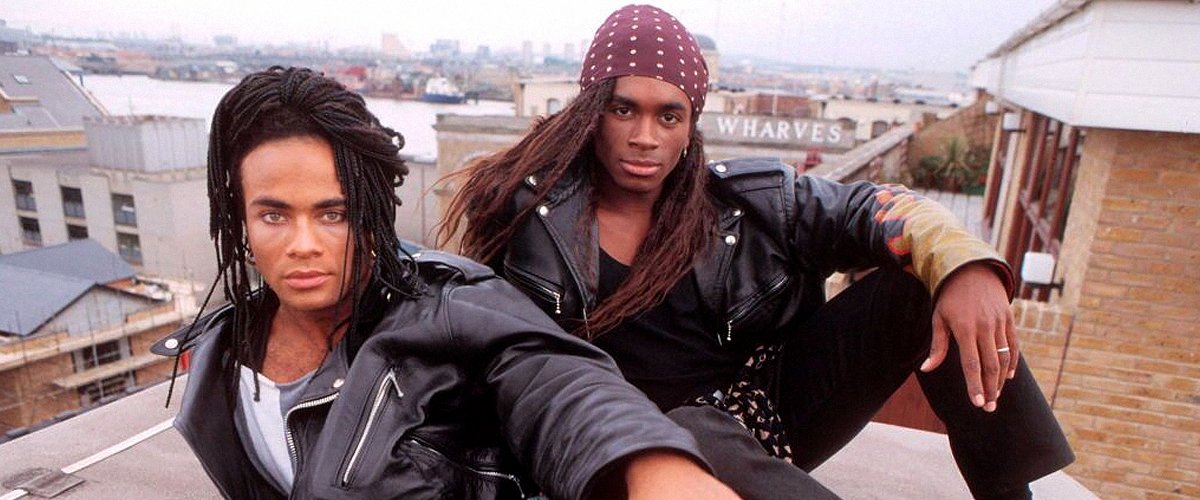 Getty Images
Fab Morvan's Life after Lip-Sync Scandal and His Solo Return to Singing — inside the Milli Vanilli Star's Comeback
Shortly after record producer Frank Farian put together Fab Morvan and Rob Pilatus to form the R&B group Milli Vanilli, they became famous around the world and even won a Grammy Award.
Their debut album was titled "All or Nothing" in Europe and "Girl You Know It's True" in the US, and it was so successful that they received the Grammy for Best New Artist on February 21, 1990.
Everything took a tragic turn in 1998.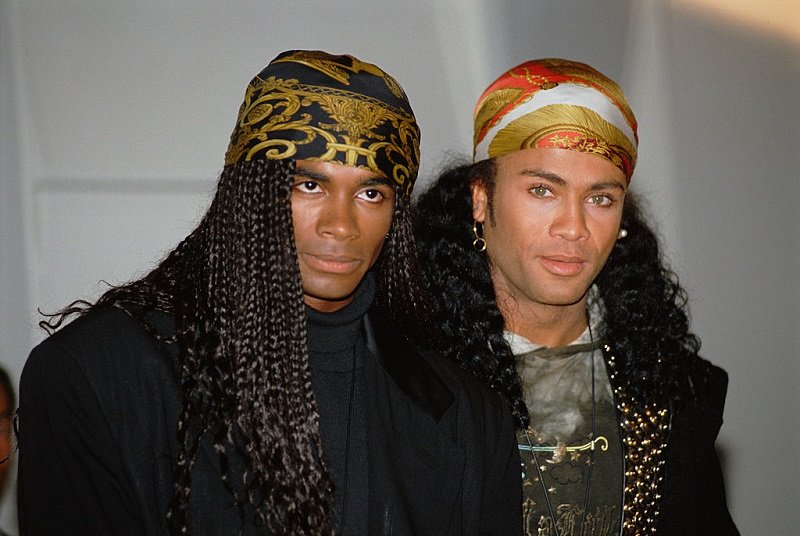 Fab Morvan and Rob Pilatus from Milli Vanilli circa 1990 | Photo: Getty Images
MILLI VANILLI'S LIP-SYNC SCANDAL
However, it was all an elaborate hoax. One of the first times that their fans noticed it happened in July 1989 during a concert in Bristol, Connecticut. To make matters worse for Milli Vanilli, the performance was broadcast on MTV.
The duo was performing their hit single "Girl You Know It's True," but they suddenly started repeating non-stop the lyric "girl you know it's…" After pretending for a while, it was evident that they were lip-syncing, so they got offstage.
In December that year, singer Charles Shaw confessed that Fab Morvan and Rob Pilatus had not sung any of the songs of their album and that, in fact, he was one of the musicians who did it.
A couple of months later, and although the duo was getting a lot of criticism from their fans, they received the Grammy. It wasn't until November 14, 1990, that Frank Farian himself outed them.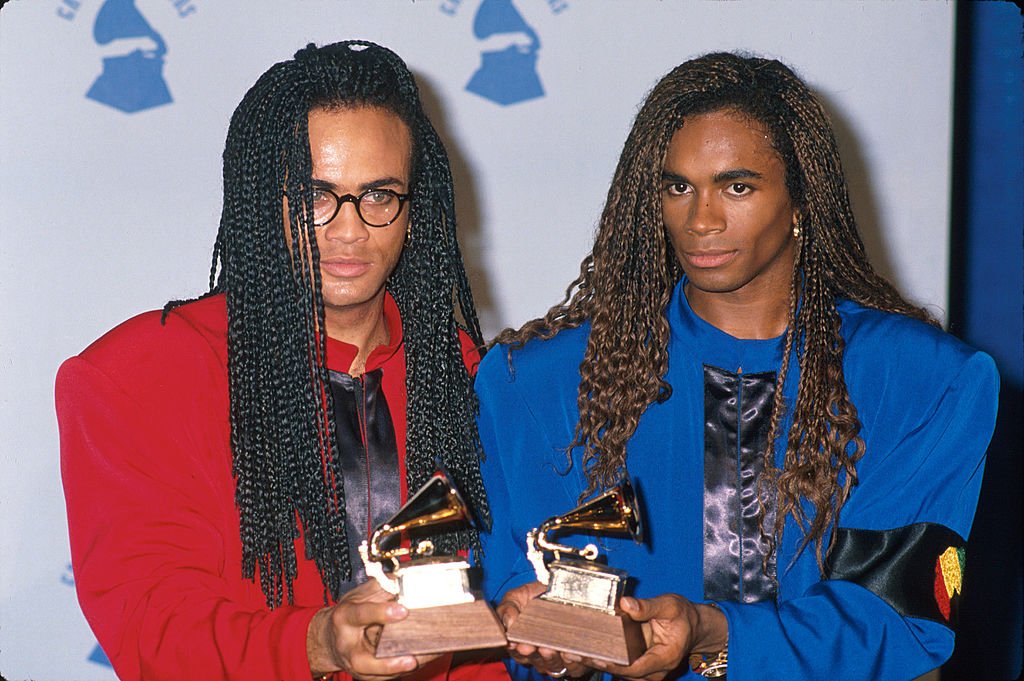 Fab Morvan and Rob Pilatus from Milli Vanilli on February 21, 1990 | Photo: Getty Images
According to their record producer, both Fab and Rob were unemployed models who were hired by him to appear in music videos lip-syncing to songs that three musicians had previously recorded.
Only six days later, the National Academy of Recording Arts and Sciences revoked Milli Vanilli's Grammy, something unprecedented, and that has not happened again as of 2020.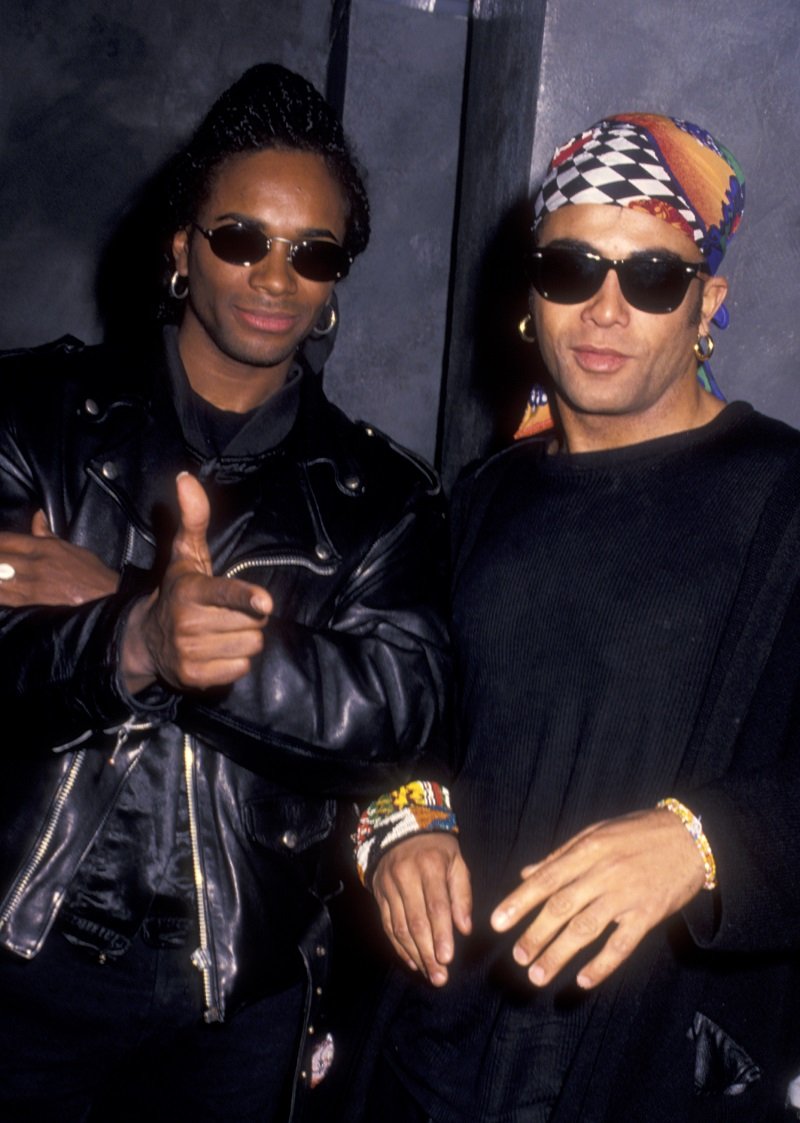 Fab Morvan and Rob Pilatus from Milli Vanilli on April 7, 1993 | Photo: Getty Images
A TRAGIC TURN OF EVENTS
Eventually, both Fab and Rob apologized, claiming that they both did it because they wanted to be successful. For that reason, they were easily manipulated by their producer Frank Farian. Fab said:
"We've always wanted to sing. We made the mistake ourselves, but it's true, we let our fans down […] It's very hard, I know. I just hope they will forgive us."
Unfortunately, everything took a tragic turn in 1998 when Rob Pilatus, who spiraled into alcoholism, drugs, attempted suicide, and arrests following the scandal, was found dead in a hotel in Germany.
Fab Morvan, on the other hand, managed to move on and released his first solo album titled "Love Revolution" back in 2003.
FAB DUG DEEPER INTO THE TOPIC
During a 2019 interview with Yahoo Entertainment, he addressed the double standard in the music industry as Milli Vanilli was criticized for lip-syncing, but now plenty of artists use auto-tune.
Fab also said that Frank decided to reveal the truth about the duo because they didn't want to continue with the hoax and that, after the news came out, they felt abandoned by everybody.
Talking to Valuetainment, Fab added that the scheme that Frank planned for him and Rob was very well-designed as he made them sign a contract that forced them to work with him for at least three more albums.
The duo got caught up in their dream of being involved in the music industry, becoming pop stars, and having money and, when they finally realized that what they were doing was wrong, they could not leave.
THEY WERE TOO NAÏVE
Fab pointed out that their innocence and inexperience also was crucial in what happened because, being that young (they were in their early 20s), they didn't think about the consequences of their actions. He said:
"It's very seductive because you are a young man, and part of a young man's life is consumed by simple things: girls, music, dancing, enjoying life!"
In 2015, Milli Vanilli made headlines again when Fab and John Davis, one of the people who recorded the group's songs back in 1989, got together to work on an album.
It was supposed to be titled "Face Meets Voice: A True Milli Vanilli Experience," but it has not been released so far.
Please fill in your e-mail so we can share with you our top stories!