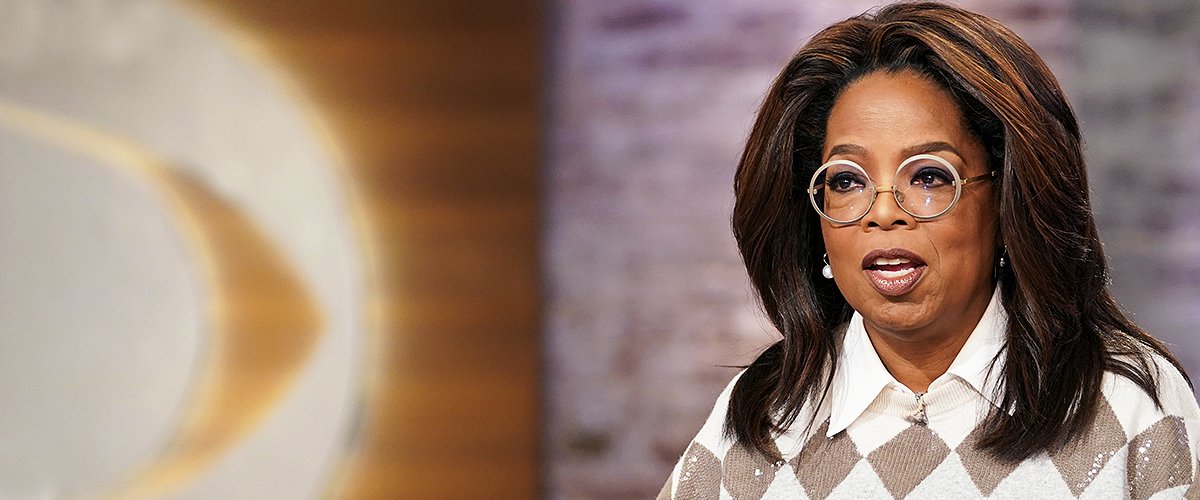 Getty Images
Oprah Winfrey Has a Half Sister She Didn't Know Existed until 2010
During a 2011 episode of the "Oprah Winfrey Show," the actress and talk show host opened up about Patricia, the half-sister she didn't know she had until 2010.
In front of the cameras, Patricia Lee admitted that she had been wondering who her mother was for years. In 2007, she learned the truth after finding some papers from her adoption process, but she couldn't believe who her mother was.
Oprah only learned about her half-sister in October 2010.
Oprah Winfrey on March 04, 2019 in Paris, France | Photo: Getty Images
PATRICIA LEE, OPRAH WINFREY'S HALF-SISTER
It was none other than Vernita Lee, Oprah's mother. Shortly after that, Patricia tried to meet Vernita three times, but her biological mother was not ready for such a reunion. After that, Patricia decided to keep everything under wraps.
After running into a magazine article about Alisha Lee, Oprah's niece, Patricia decided to track her down and tell her what she had found out.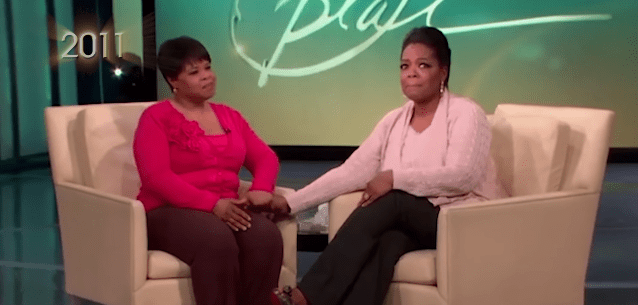 Oprah Winfrey and Patricia Lee on the "Oprah Winfrey Show" in 2011 | Photo: YouTube/OWN
Alisha told her husband, Tydus, about it, and although he initially believed that it was all a hoax, he recognized the similarities between Patricia and Alisha's late mother, whose name was also Patricia but will be referred to as Pat. He revealed:
"It was the way she spoke. It was the way she moved her hands. It was the expressions that she made. It was her laughter. It was her excitement, her joy."
A DNA TEST CONFIRMED THEIR RELATION
Despite all the similarities and the papers that Patricia showed Alisha, she still had to find a way to prove it, so they took a DNA test that confirmed that they are indeed related.
Oprah revealed on the show that she didn't know her mother had given up a baby in 1963 (even though she was nine years old at the time) because she was living with her father.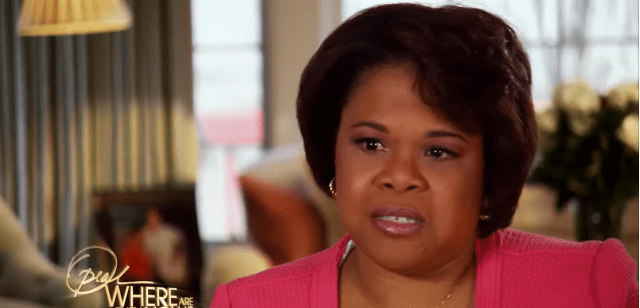 Patricia Lee on the "Oprah Winfrey Show" in 2013 | Photo: YouTube/OWN
To make matters worse, members of her family didn't tell her anything about Patricia and her attempts to reach out to Vernita in the past, so Oprah only learned about her half-sister in October 2010.
The TV host pointed out that Alisha and other members of her family told her that she needed to know "something," but none of them was ready to tell her about Patricia. It was her assistant who, only minutes before a show, broke the news to her.
OPRAH AND PATRICIA MEETING EACH OTHER
Finally, on Thanksgiving Day 2010, Oprah Winfrey and her longtime partner Stedman Graham met Patricia at Vernita's house. The sweet moment was captured in a home video.
Then, Patricia joined her onstage, and Oprah confessed that the thing she considered most impressive about the whole situation was that her newly-found sister didn't come to the press to try to get her attention.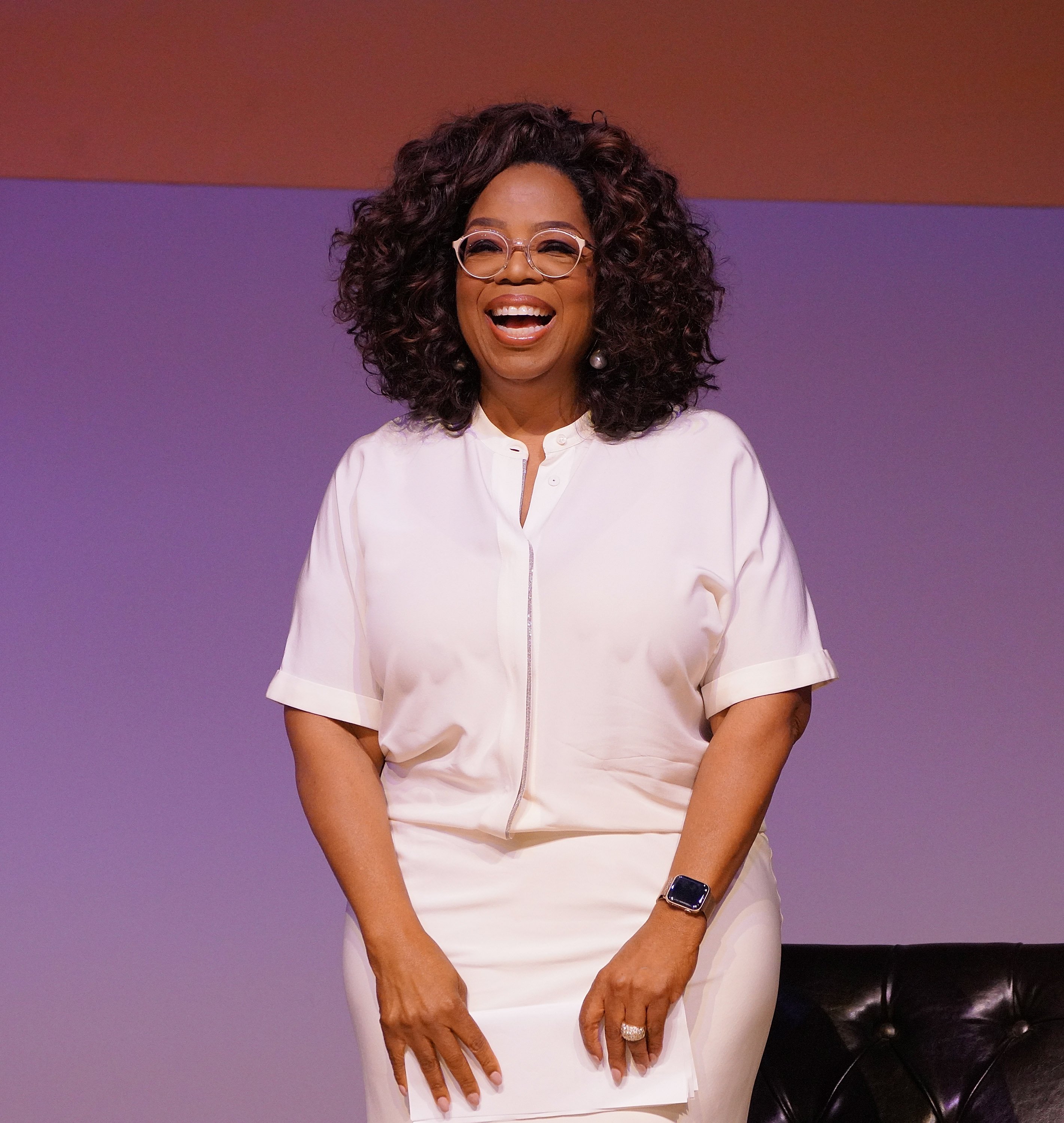 Oprah Winfrey on November 29, 2018 in Johannesburg, South Africa | Photo: Getty Images
Patricia told her sister that she now feels a sense of wholeness and completion after successfully connecting with her biological family.
She pointed out that even though Vernita's reaction was not as good as she would have wished for, it was all worth it because she finally found her biological family.
OPRAH WAS AT PATRICIA'S GRADUATION
Ever since Patricia and Oprah met each other, their relationship grew better, and in 2017, the TV show host went to Patricia's graduation ceremony at the University of Wisconsin-Milwaukee.
The "Color Purple" star uploaded a photo on Instagram to commemorate the milestone, pointing out that Patricia had the dream of going to college and that she finally made that possible.
Recently, Oprah Winfrey made headlines after falling onstage during her 2020 Vision tour. Ironically, it happened when she was talking about balance.
The situation took place during one of her late-February shows in Los Angeles. Fortunately, it was not a big deal as she even joked ,saying "wrong shoes" seconds after falling.
It was scary for the TV show host's longtime partner Stedman, though, who rushed to her with an assistant to make sure that everything was okay.
After that, Oprah decided to go barefoot while her staff gave her sneakers to finish the show. In the end, she told her audience: "Thank you. It's nice to be talking about balance and fall."
Please fill in your e-mail so we can share with you our top stories!