Oprah Winfrey Falls down Onstage While Talking about Balance during Her '2020 Vision' Tour
Oprah Winfrey blamed her shoes after falling on stage while speaking to a crowd. The talk show host was defining "balance" when she lost her balance. 
It is ironic that a speech about balance caused Oprah Winfrey to lose hers. The celebrated talk show-host surprised even herself when she fell on stage while discussing what "balance" means.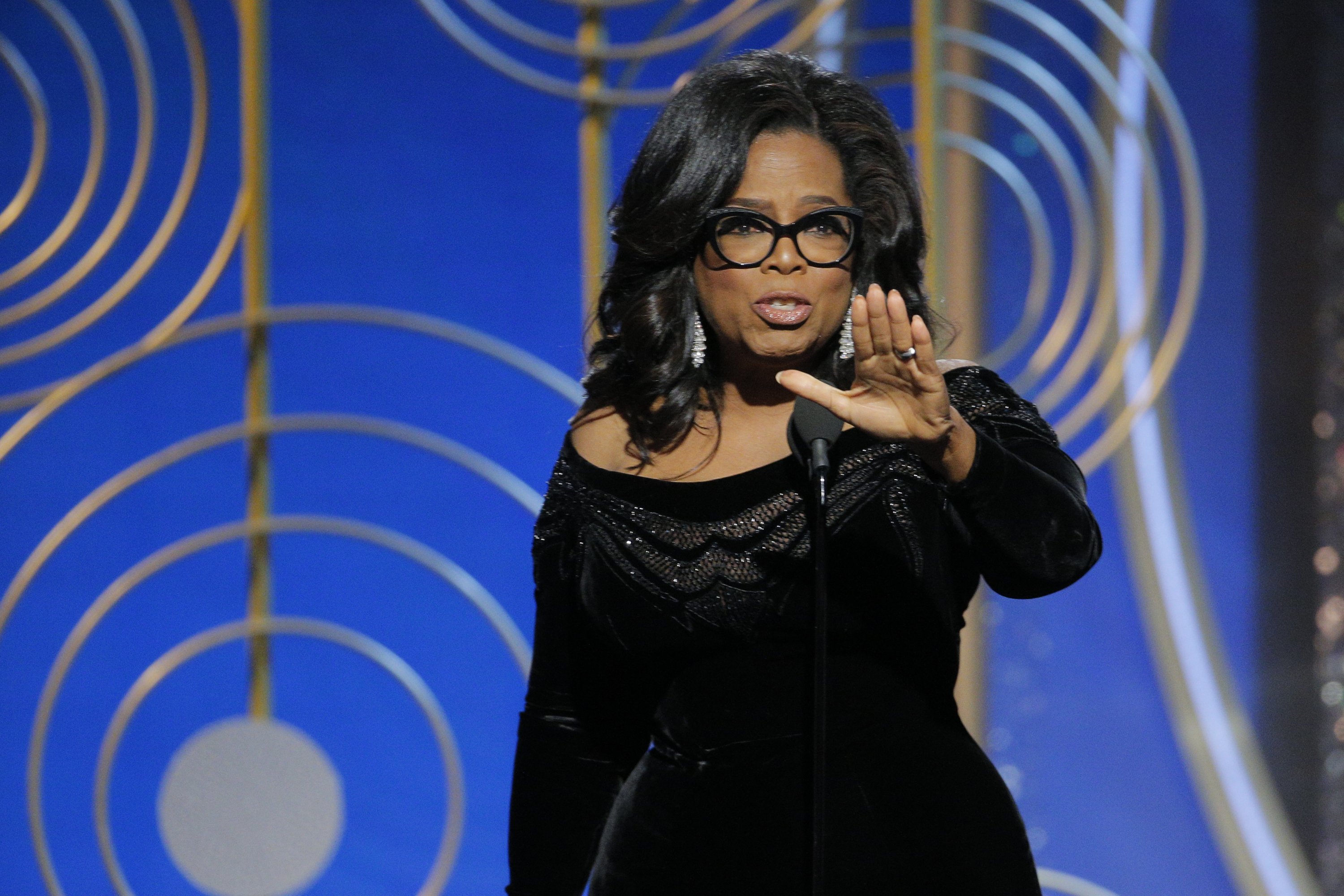 OPRAH'S BALANCING ACT
Oprah has been doing the rounds since kicking off her "2020 Vision: Your Life in Focus" tour earlier this year.  The seasoned host has had conversations with female personalities in the past weeks discussing health and wellness.
On Saturday, speaking in front of a sold-out crowd at The Forum in Los Angeles ahead of her interview with Jennifer Lopez, Oprah took an unfortunate misstep which caused her to tumble on stage. Her fall was captured in a clip shared by LA Times Espanol.
"...according to People, Oprah's longtime partner, Stedman Graham, and a stage assistant rushed to her after to check on her."
In the short clip, Oprah is first seen at the center of the stage addressing her audience and telling them about wellness and how she defines it. As she mentions balance in her definition, she goes on to explain "Balance doesn't mean all things are equal or at peace at all times."
It was at that moment that Oprah twisted her foot while taking a step and lost her balance. The awkward step forced her to dive forward to the surprise of her audience which let out a gasp. She managed to prevent her face from slamming to the floor using her hands. 
It appeared like she was alright because as soon as she to back into a sitting position, she joked, "Wrong shoes."
NO BIG DEAL
The clip ended there but according to People, Oprah's longtime partner, Stedman Graham, and a stage assistant rushed to her after to check on her.
She would later tell her audience, "Thank you. It's nice to be talking about balance and fall."
Oprah decided to go barefoot after her fall until her staff provided her with sneakers for the rest of her show. She interviewed Jennifer in her more comfy footwear.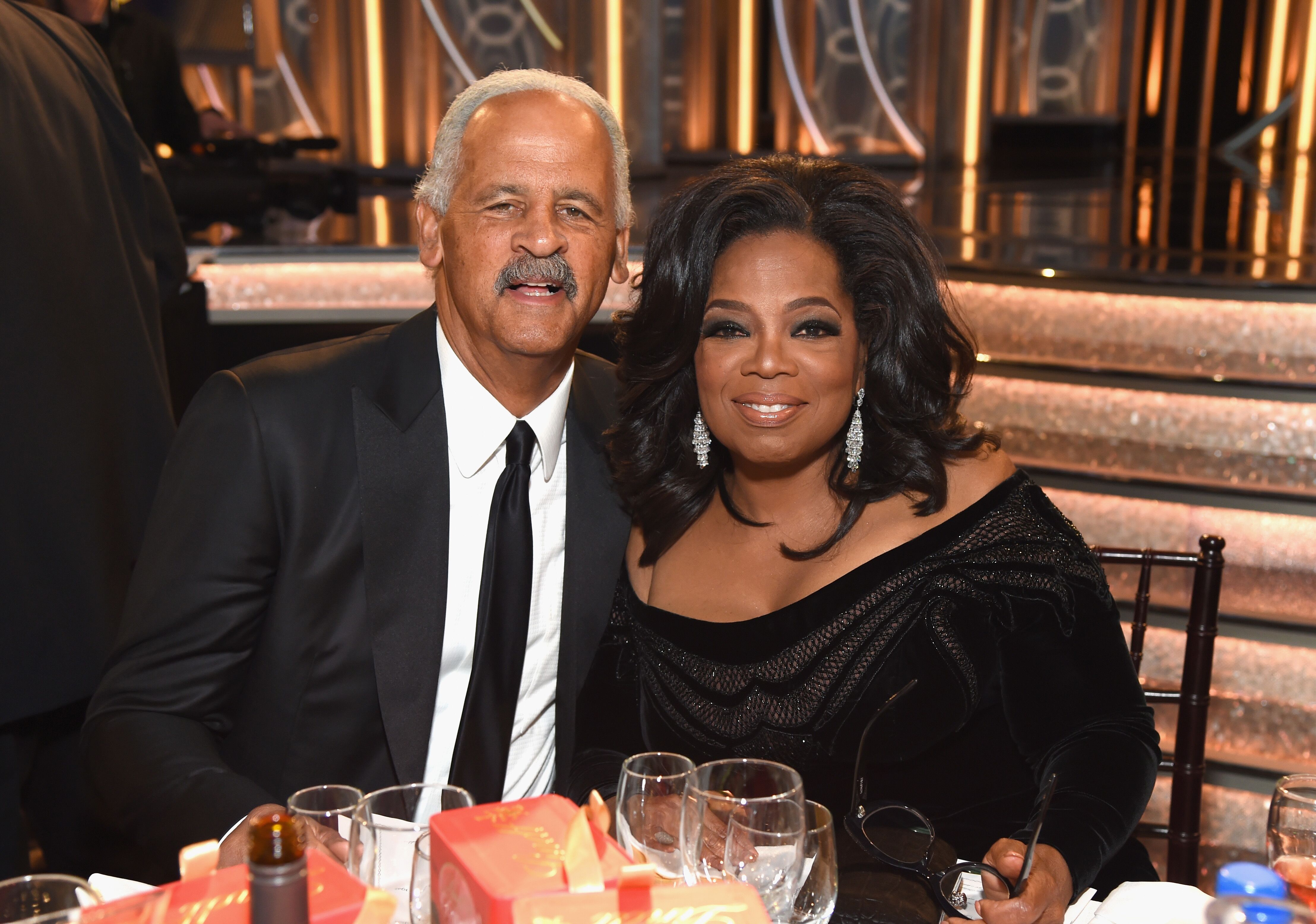 After the interview, Oprah revealed while sharing a clip of her interaction with Jennifer after the show that she was "headed home to ice my knee and ankle." She also quipped about that fall becoming a meme now.
On her Instagram stories, she told her best friend, Gayle King that she wasn't embarrassed by the fall because who doesn't?  However, she wished it didn't happen at all.
HOW HER INTERVIEW WITH JENNIFER WENT
Oprah's cross-country tour is currently on its third month after kicking off in the first week of January. The media mogul has since interviewed Michelle Obama, Lady Gaga, Kate Hudson, and Tracee Ellis Ross as part of the tour.
As for her most recent interview with Jennifer, the actress talked about what it meant to be 50, her Super Bowl performance and her journey to self-love. She also spoke of her disappointment when the Oscars snubbed her performance in "Hustlers." But she later realized the only validation she needed was from herself.