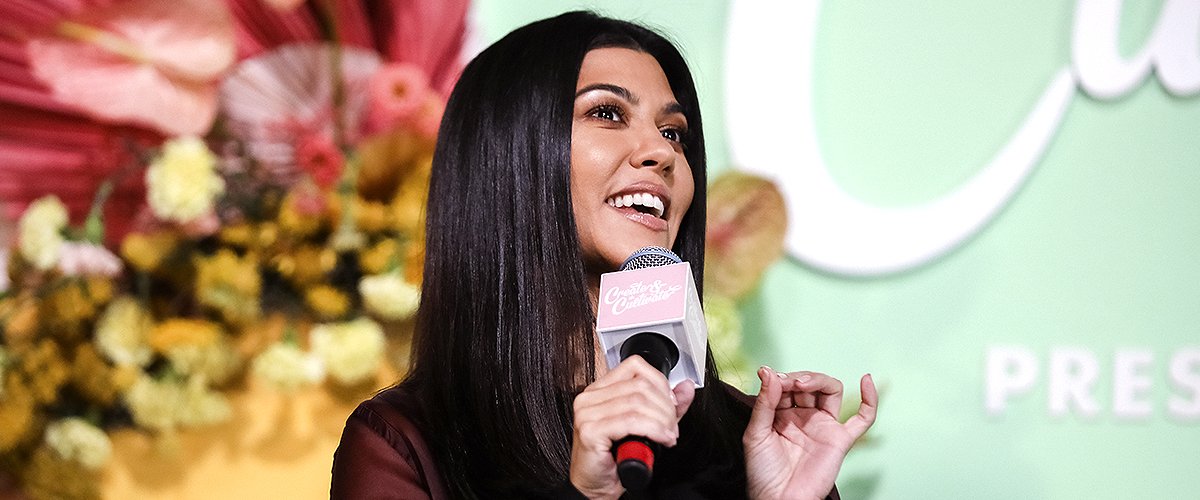 GettyImages
Kourtney Kardashian Once Said She Would Stay with Tristan Thompson If She Were Khloé
When Khloé Kardashian forgave her baby's daddy, Tristan Thompson, after his first cheating scandal, fans criticized her for staying with him. However, her sister Kourtney once said she would have done the same.
Khloé Kardashian and Tristan Thompson's love story came to a halt just a few days before she was set to give birth to their daughter in April 2018. And while they managed to move on, things never were the same.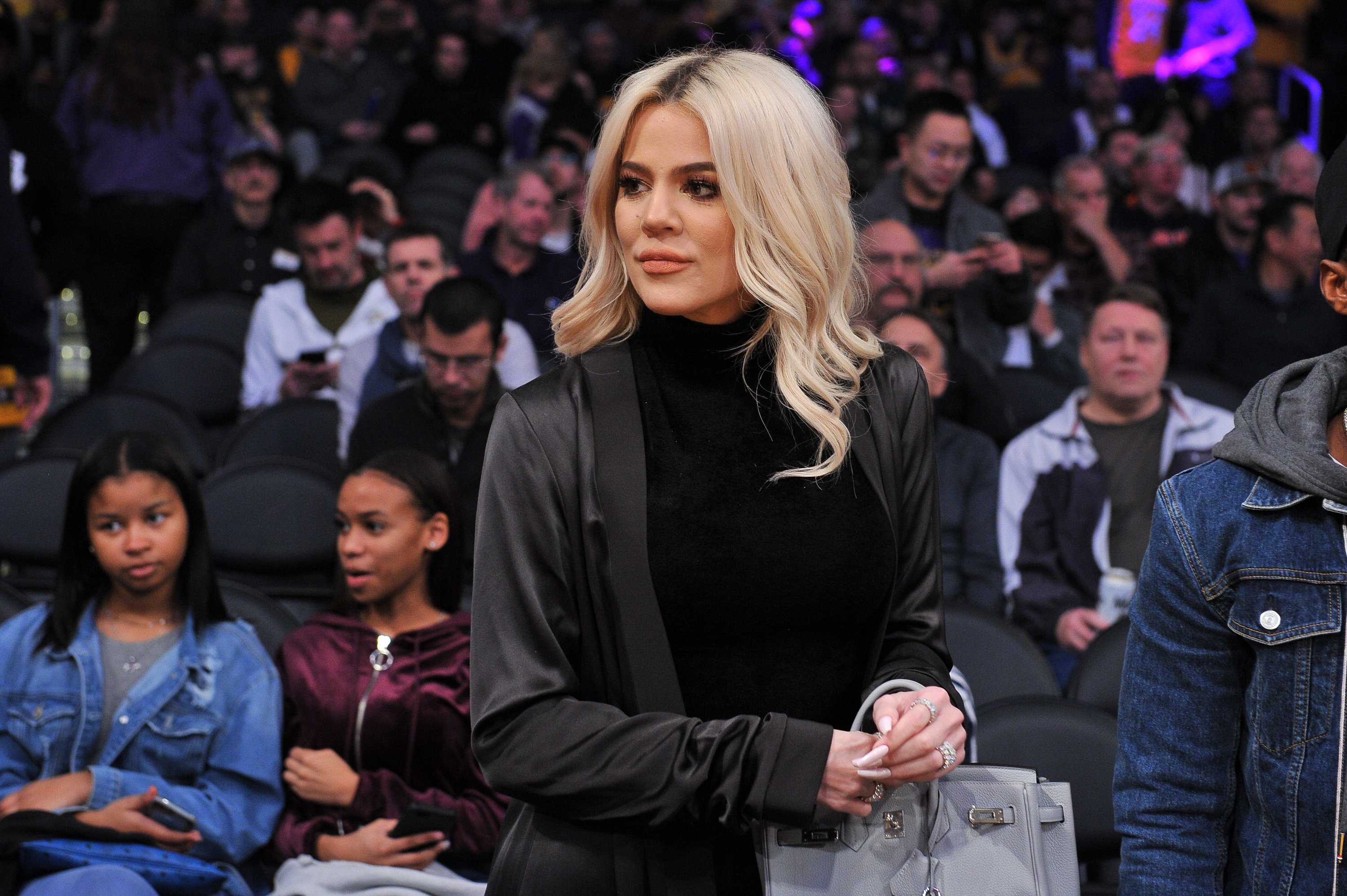 Khloe Kardashian at a basketball game between the Los Angeles Lakers and the Cleveland Cavaliers on January 13, 2019, in California | Photo: Getty Images
THE FIRST CHEATING SCANDAL
In April 2018, several tabloids revealed that Tristan had been cheating on Khloé while she was pregnant, and he was caught entering a hotel with another woman barely five days before Khloé gave birth.
Just a month after that interview, Khloé would face ridicule for a second time when TMZ revealed that Tristan had cheated again.
When Khloé welcomed her daughter True, Tristan was in the room with her, as the reality star had chosen to ignore the big elephant in the room for the sake of her baby girl.
Khloé went as far as asking her family to be cordial with Tristan despite their feelings on the situation, something that Kim Kardashian, in particular, struggled to do.
After giving birth and struggling with the internal and external pressure from family, friends, and fans alike, Khloé had a hard time coming to terms with Tristan's betrayal.
However, although she admitted to being hurt by the situation and the timing, Tristan's apologies and promises to change pushed her to give him another chance for the sake of their growing family.
Fans and the media criticized Khloé for forgiving Tristan and acting as if nothing ever happened. Many people thought that she wasn't giving the best example by staying with a man that humiliated her in front of the world.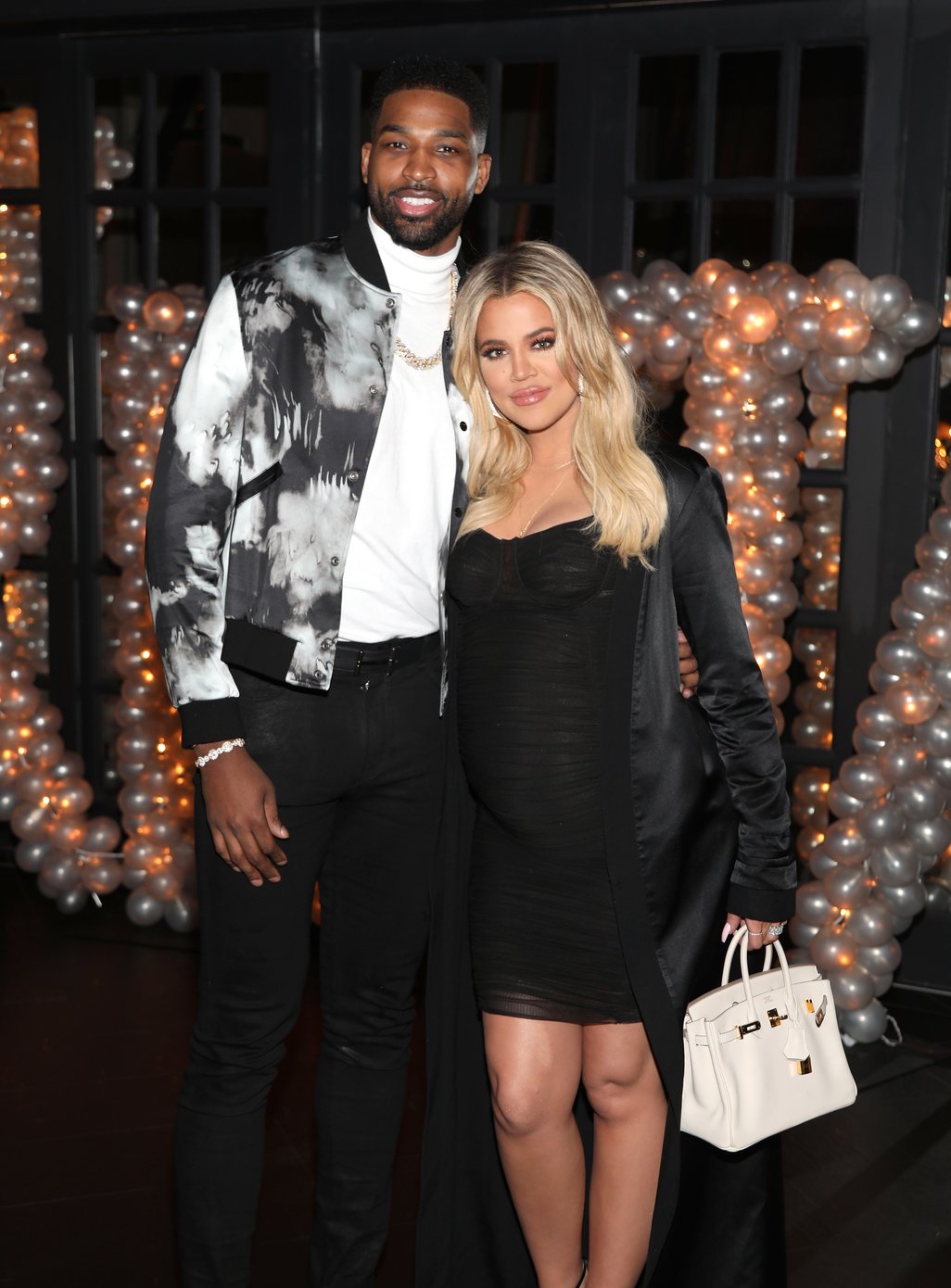 Tristan Thompson and Khloe Kardashian celebrate his birthday at Beauty & Essex on March 10, 2018, in Los Angeles, California. | Photo: GettyImages
KOURTNEY SUPPORTS KHLOÉ
While Kim Kardashian made it clear she wasn't happy with Tristan and the situation at all, she respected her sister's decision. Kim tried her best to maintain a cordial relationship with the NBA star but ended up bashing him on Ellen DeGeneres' show.
Kourtney Kardashian, on the other hand, once confessed that she would've done the same as her younger sister.
When the three sisters visited Andy Cohen's show "Watch What Happens Live" in January 2019, Kourtney was put on the spot while playing the game "Plead the Fifth."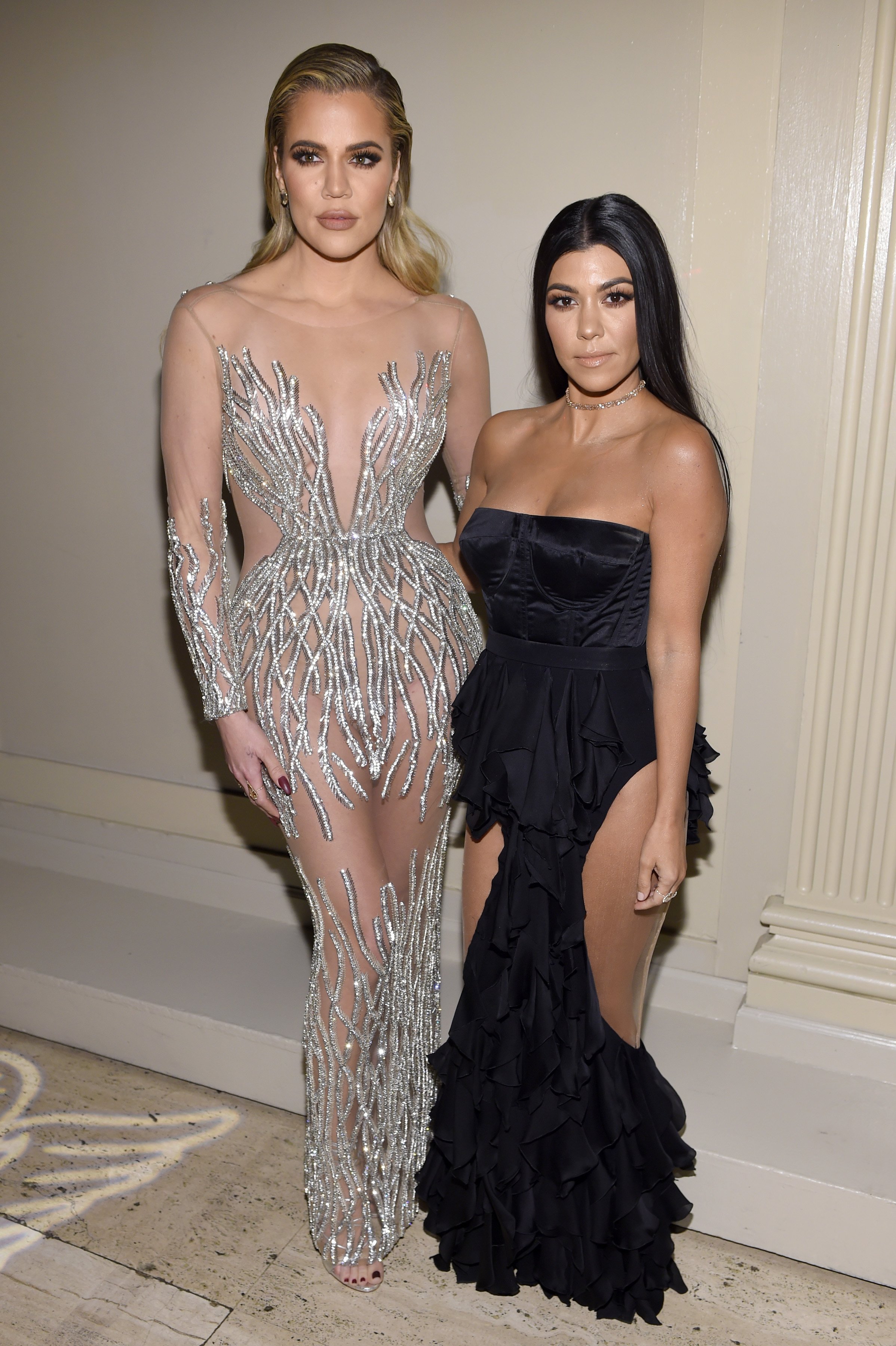 Khloe Kardashian and Kourtney Kardashian attend the 2016 Angel Ball on November 21, 2016 in New York City | Photo: GettyImages
One of the questions she got was, "If you were Khloé, would you have stayed with Tristan?"
Although she hesitated at first, Kourtney replied, "I think I would." To that, Kim added, "Well, you stuck with Scott [Disick] through a lot," and Kourtney continued:
"I think that when you have a family like, you do everything you can for your family."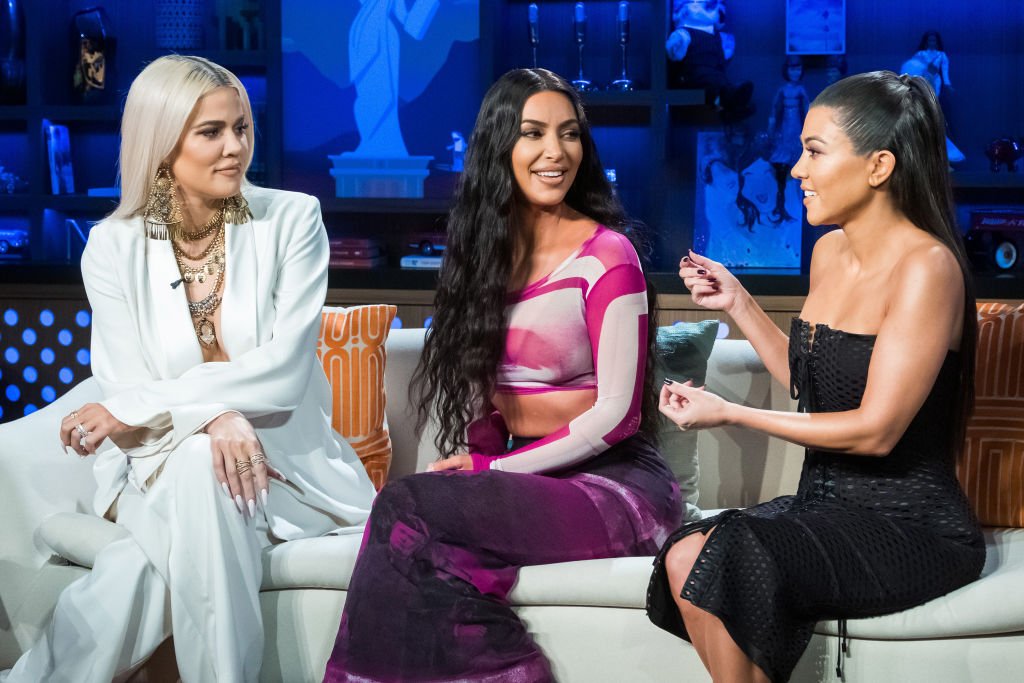 Khloe Kardashian, Kim Kardashian and Kourtney Kardashian on "Andy Cohen's Watch What Happens Live" January 14, 2019 | Photo: GettyImages
Kim chimed in once again to say that, although she wasn't in Khloé's shoes and couldn't speak from experience, she believes after watching the whole situation unfold that:
"It's so easy and quick to be like 'oh my god, leave him,' but it's so much harder to stay and have the whole public think that you're an idiot for staying."
Khloé joked with Cohen about Kim calling her an idiot, but Kim was quick to clarify she didn't have bad intentions with her comment.
THE SECOND CHEATING SCANDAL
Just a month after that interview, Khloé would face ridicule for a second time when TMZ revealed that Tristan had cheated again, and this time, it was with a family friend of the Kardashian-Jenner clan: Jordyn Woods.
Jordyn was Kylie Jenner's best friend and business partner, which is why, when they first heard the rumors, the Kardashians didn't believe there was any truth to it.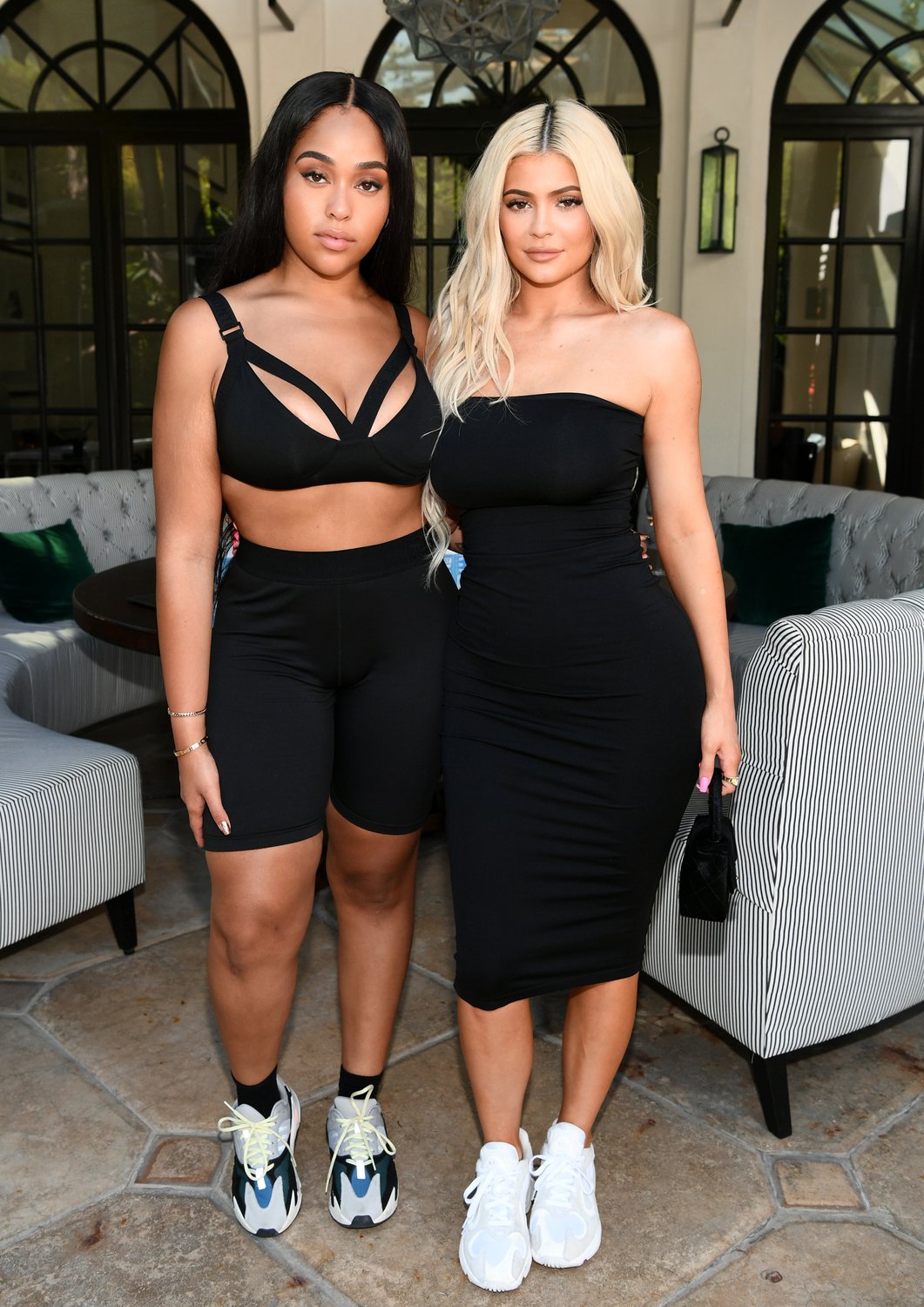 Jordyn Woods and Kylie Jenner attend the launch event of the activewear label SECNDNTURE by Jordyn Woods at a private residence on August 29, 2018 in West Hollywood, California | Photo: GettyImages
Although Jordyn denied the accusations at first, Tristan confirmed to Khloé that they had kissed at a party at his house.
A war of social media posts ensued after Jordyn failed to properly apologize to Khloé, according to what the Good American designer explained in an episode of "Keeping Up with the Kardashians."
This drove Jordyn to set up an interview with family friend Jada Pinkett Smith on her Facebook Watch show "Red Table Talk" to offer her version of the situation.
THE AFTERMATH
In the interview, Jordyn revealed that while Tristan did kiss her when she was leaving his home the morning after the party, nothing else happened.
She also blamed alcohol for her lack of awareness about how wrong the situation could look to outsiders.
As seen on "Keeping up with the Kardashians," Khloé was extremely upset about Jordyn doing an interview when she never even addressed her face to face to talk about the situation.
Her anger grew when she heard Jordyn said on the show that she wasn't the reason for Khloé and Tristan's split.
"The last thing I wanted to do was to be that person. I'm no home-wrecker," Jordyn said. "I would never try to hurt someone's home, especially someone that I love."
In retaliation, Khloé took to Twitter to address Jordyn publicly, saying:
Khloé later backtracked her comment and said Tristan was the one to blame for hurting their family.
Suffice to say, Jordyn's relationship with the Kardashian family was never the same, and her friendship with Kylie never recovered.
These days, Khloé is doing her best to have a friendly co-parenting relationship with Tristan, but after almost one year of the cheating scandal, they remain separated.
Please fill in your e-mail so we can share with you our top stories!