Khloé and Kim Kardashian Discuss Kim's Alleged Booing of Tristan Thompson at NBA Game in New Teaser for KUWTK
In a new teaser for the new season of "Keeping Up With The Kardashians," Khloe Kardashian reveals the truth about Kim Kardashian's alleged booing during Tristan Thompson's game at the Staples Centre. 
The brand new teaser of "Keeping Up With The Kardashians" has amped up the fans' excitement for the new season. The clip also shed light on some rumors about Kim Kardashian's alleged booing at her sister's ex-partner, Tristan Thompson
Although Khloe and Tristan are exes, it doesn't necessarily mean that he is not a part of the family anymore. After all, he is the father to their kids, True.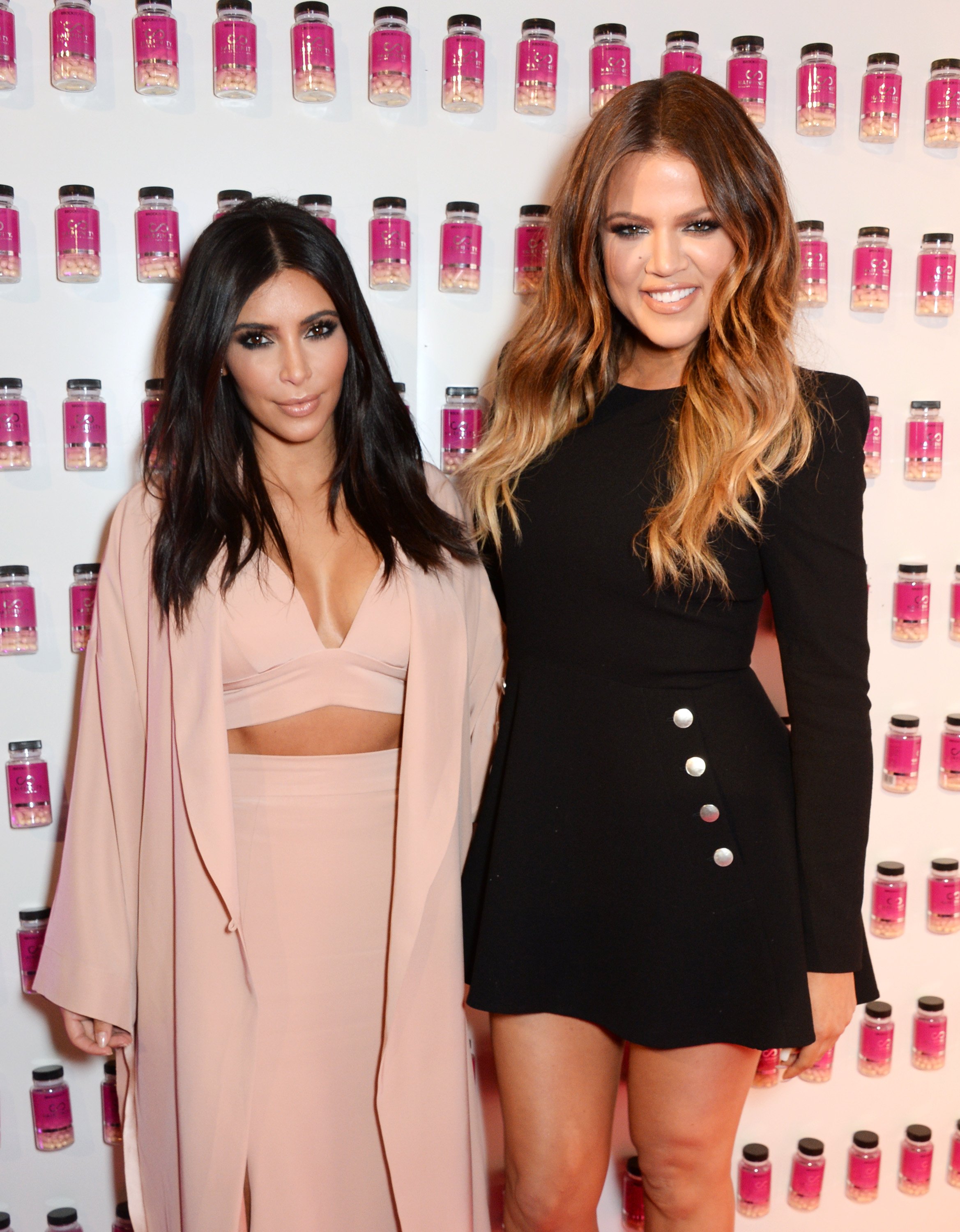 THE REPORTS WERE "SICK"
The sneak peek for the upcoming reality show features Kim and Khloe discussing how "sick" it was that some people thought Kim heckled Tristan during his game. 
"I was literally up going, 'Go, Tristan! Go, Tristan, go!"
After the video of Kim standing up and screaming as Tristan shot a free throw during a Lakers game emerged on the Internet, many fans assumed that she was booing at him. 
Although the snapshots later featured an excited Kim cheering on and fist-pumping during the game, the netizens still thought she was heckling her sister's ex. As the reality star shared in the teaser, she hated the fact that people misinterpreted her actions. 
FAKE NEWS
Khloe wasn't all thrilled by the false reports, either. In the teaser, she shared how Tristan is still family and that they would never deliberately hurt him. 
"It's crazy that this world is that sick that they think you and your husband would go to a game deliberately with the intent of booing True's dad."
Following the reports, Kim even posted a Tweet to clarify that she didn't go there to channel her hatred towards Tristan but to cheer him on during his game. 
Although the "Skims" founder has been vocally critical about Tristan in the past after his cheating scandal with Jordyn Woods broke out, she has made amends with him. 
Meanwhile, Khole seems to have moved on as well. In an interview with Laura Wasser's podcast "Divorce Sucks!," Khloe shared how she and Tristan are co-parenting their daughter with love. 
While Khloe and Tristan seem to have no plans to get back together, the duo continues to cherish one another. Khole is happy that her ex is a good parent and to her, that is all that matters.