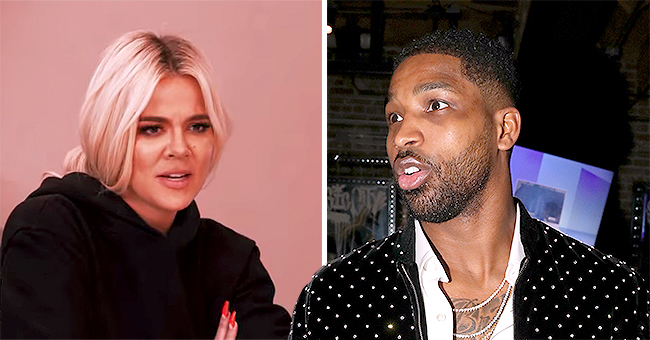 youtube.com/Keeping Up With The Kardashians // GettyImages
KUWTK: Khloé Kardashian Gets Pink Diamond Ring from Ex Tristan Thompson
Khloé Kardashian's ex Tristan Thompson gifted her a pink diamond ring. The duo split up earlier this year after his cheating scandal with Kylie Jenners then best friend, Jordyn Woods.
Knowing that Khloé Kardashian is the proud owner of a beautiful pink diamond ring might hardly come as a surprise to any of her fans, but there is a catch to it.
The ring was presented to her by none other than her ex, Tristan Thompson.
In the midseason trailer for "Keeping Up With The Kardashians," Khloé unveiled the jewelry to her family.
Scott Disick examined the ring carefully and came to the conclusion that it looked very much like an engagement ring.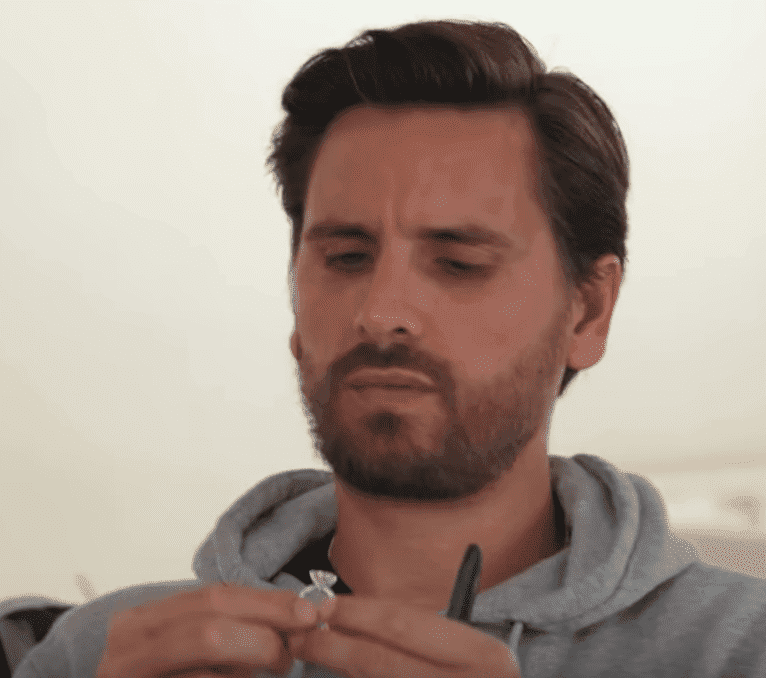 Scott Disick holds the ring given to Khloé by her ex Tristan Thompson. | Source: YouTube/KeepingUpWithTheKardashians
"It looks fully like an engagement [ring]," said Scott but Khloé was quick to refute. "Nope! No!" she exclaimed.
The ring became a matter of a subject of focus especially because Tristan and Khloé had a rough split earlier this year after he allegedly cheated on her with Jordyn Woods.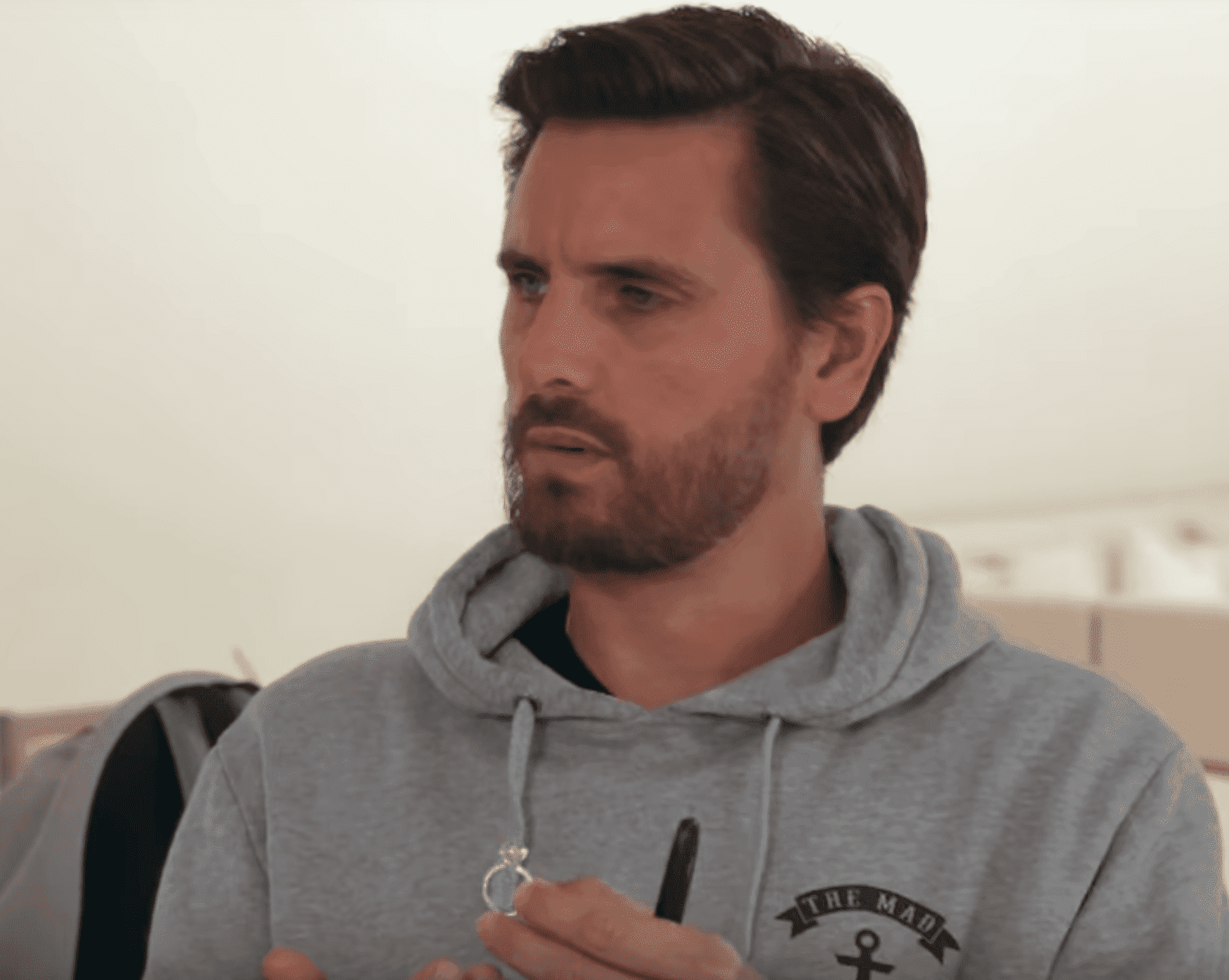 Scott Disick holds the ring given to Khloé by her ex Tristan Thompson. | Source: YouTube/KeepingUpWithTheKardashians
Khloé was clearly surprised upon receiving the gift. She and Tristan might have ended things between them, but they are coparenting their 18-month-old daughter, True.
In fact, the reality star is determined to not let her feelings get in the way of True's relationship with her father.
HOW IT IS LIKE TO CO-PARENT TRUE
The mother-of-one previously admitted that she has forgiven Tristan for what he did, and the two are now focused on raising their daughter with love and care.
However, Khloé does not find it easy to do so, especially after what went down between Tristan and her.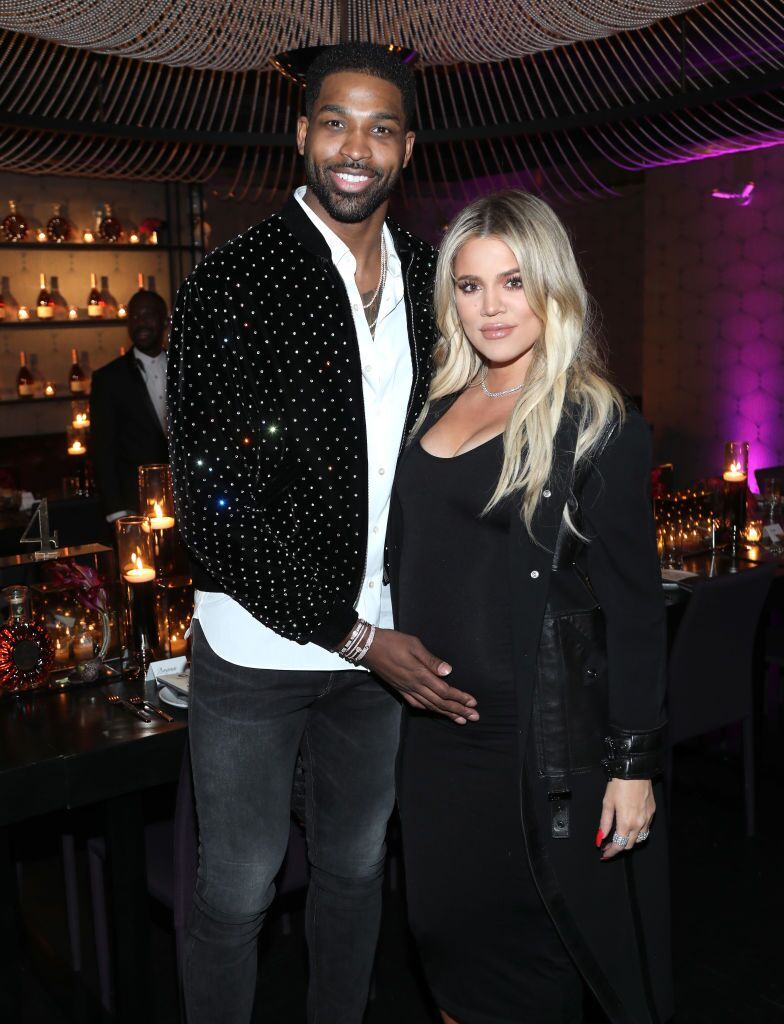 Tristan Thompson and Khloe Kardashian attend the Klutch Sports Group "More Than A Game" Dinner. | Source: Getty Images
In the latest episode of Jay Shetty's podcast "On Purpose," the reality star revealed that co-parenting her daughter with Tristan is "hard."
"It's hard, it's not easy for me. It would be easier for me to keep my daughter away and be like, 'No, 'cause you hurt me.' But, he never hurt True, he and I have our own relationship, and then Tristan and True have theirs. And I will never come in-between that, I don't believe in that."
DOING EVERYTHING FOR TRUE'S SAKE
Although it is difficult for Khloé to raise her daughter with her ex, looking back into the relationship that her mother Chris and her father Robert gives her hope.
In the same podcast, the "Good American" founder shared how she feels motivated by her parents' relationship.
"I attest that to my parents, [who] were incredible co-parenters, from what I know. My mom and my dad, I'm sure, fought all the time, not around us," she said.
Robert and Chris were divorced, but they made sure to raise their children with all the love that they could give.
Please fill in your e-mail so we can share with you our top stories!