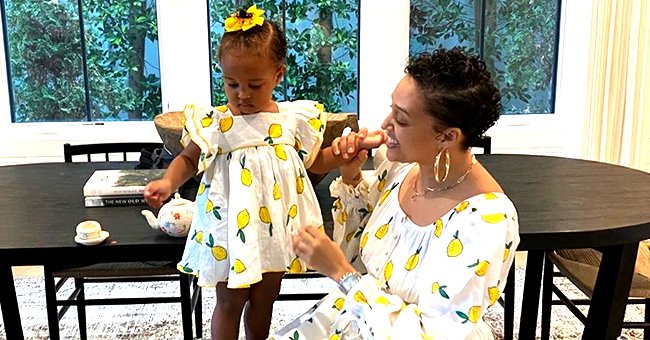 Instagram/tiamowry
Tia Mowry of 'Sister, Sister' Melts Fans' Hearts with Cute Tik Tok Video Featuring Daughter Cairo
Tia Mowry shared yet another cute post involving her daughter Cairo which made her fans smile. It was a Tik Tok video of the little girl while on home quarantine.
Tia Mowry and her family have been spending quality time in their home due to the Coronavirus threat and the "Sister, Sister" star has been updating fans about how they've been in recent days. One of her posts was a cute Tik Tok video of her daughter Cairo.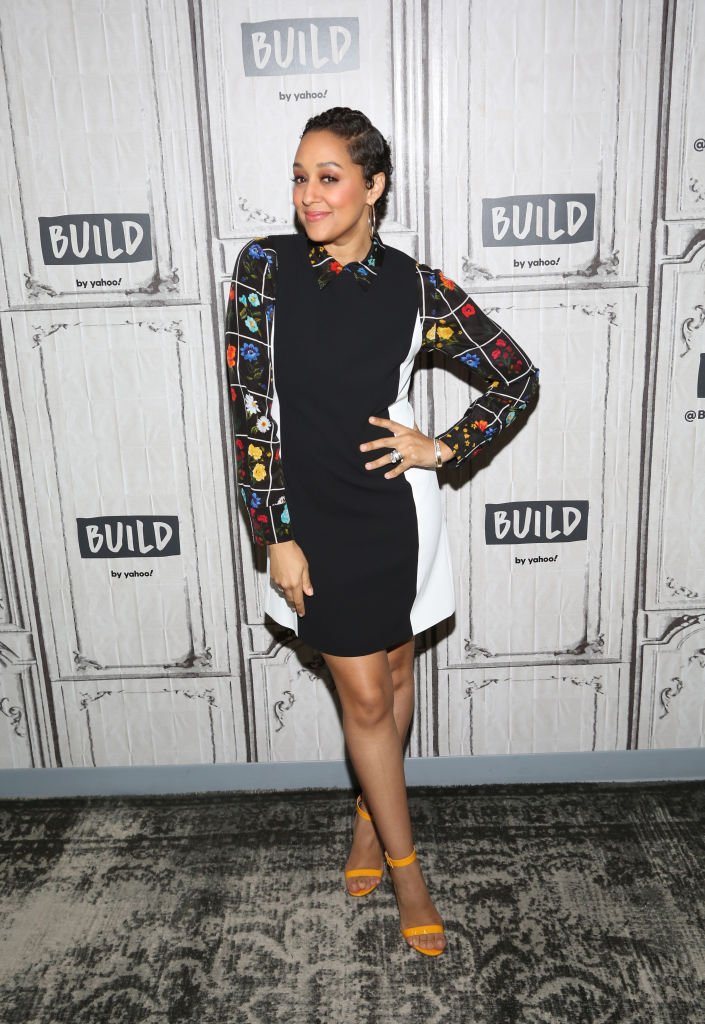 Tia Mowry promoting her show, "Family Reunion" at Build Studio in February 2020. | Photo: Getty Images
The clip starts with an image of Cairo standing in the hallway and carrying a toy. She's wearing a floral dress and dark tights with matching shoes. The 20-month old appears engrossed in her game until a voice from behind the camera approaches her.
The voice says, "Excuse me, can you stop being so cute," as the camera zooms in on the little girl who turns up a shy smile.
Tia revealed in her caption that it was their 13th day on quarantine. "Here's another fun @tiktok for ya!" she added. Fans responded by gushing over Cairo and her adorable presence.
"Awww she's precious. She threw a little smile in there," one fan wrote. "She is so adorable!" commented another. A third fan added, "Super super cute."
Tia admitted she's been feeling anxious lately due to what's been happening to the world and not being able to see the rest of her family including her twin sister, Tamera Mowry.
MORE MEMORABLE MOMENTS WITH CAIRO
Cairo has been delighting Tia's fans in several posts her mother has shared. She delivered her beautiful smile while out walking on day 11 to get some much needed Vitamin D.
Cairo also looked cute matching with her mommy in a lemon-printed dress as they celebrated the start of spring and at night in their lemon-printed pajamas.
Yesterday, Tia shared a photo of Cairo dressed in her ballet clothes. Tia revealed that her daughter continues to take online classes from home. The photo Tia shared showed the little girl making a monkey face sending fans another dose of glee.
COPING WITH ANXIETY
No doubt, Cairo is keeping her family entertained and happy as they weather this health crisis with the rest of America. Tia admitted she's been feeling anxious lately due to what's been happening to the world and not being able to see the rest of her family including her twin sister, Tamera Mowry.
"It all feels like a #dream. However, I wake up and realize it's not," she said in a post last week. Tia revealed that she'd been trying to focus on the things she can control while doing relaxation and meditation exercises to get by. Praying also made her feel better.
To keep herself busy, Tia has been sharing a lot of Tik Tok videos including one with her husband, Cory Hardrict. She's also been exercising to stay fit.
THE CORONAVIRUS THREAT IN THE US
As of two days ago, President Trump extended social distancing guidelines until April 30 which means it will still be a while before families can step out of their homes. The extension was made in response to projections that 100,000 to 200,000 people in the US could die if the virus continues to spread.
As of March 31, the Center for Disease Control has reported 163,539 positive cases of the virus and 2,860 deaths. The medical community is also reportedly in chaos with the influx of patients they're handling.
"There is not enough of anything," a trauma physician from Miami's Jackson memorial told CNN. "There are just so many patients who are so sick it seems impossible to keep up with the demand."
We join the community in praying for the recovery of those infected by the virus and the slowing down of its spread. With people doing their part in isolating themselves from the public, it is the country's hope that the virus can be defeated.
Please fill in your e-mail so we can share with you our top stories!