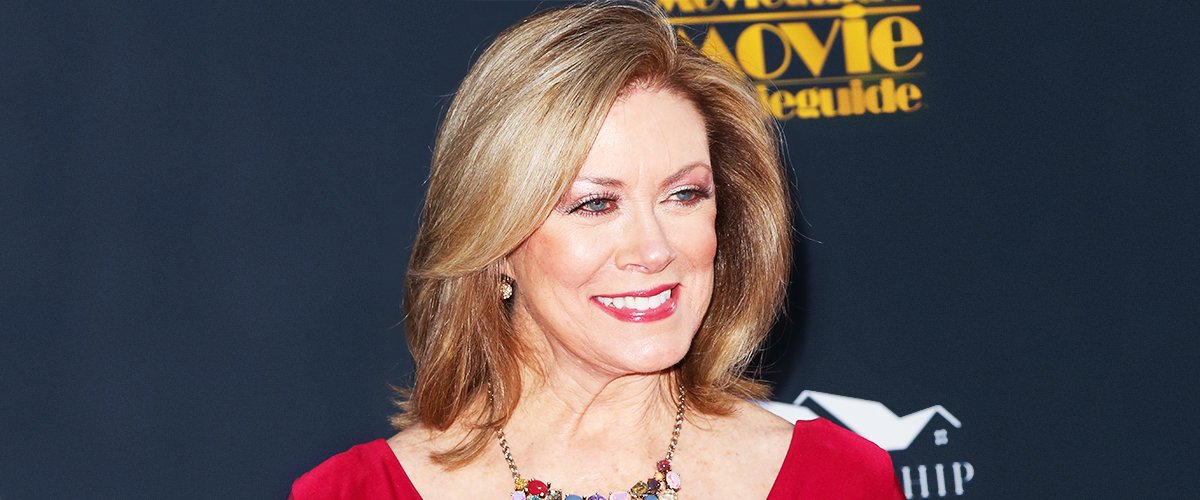 Getty Images
Nancy Stafford of 'Matlock' Fame Has Been Married to a Pastor for 30 Years
Nancy Stafford, who played the role of Attorney Michelle Thomas in the legal drama series "Matlock," has been married to Pastor Larry Myers for 30 years now, and here is a look into her life, relationship, and career.
Going into a relationship is not something anyone should take lightly, and the same goes for a marriage. While not everyone has the blessing of staying with their spouse for a long time, those who do are worthy of being noted.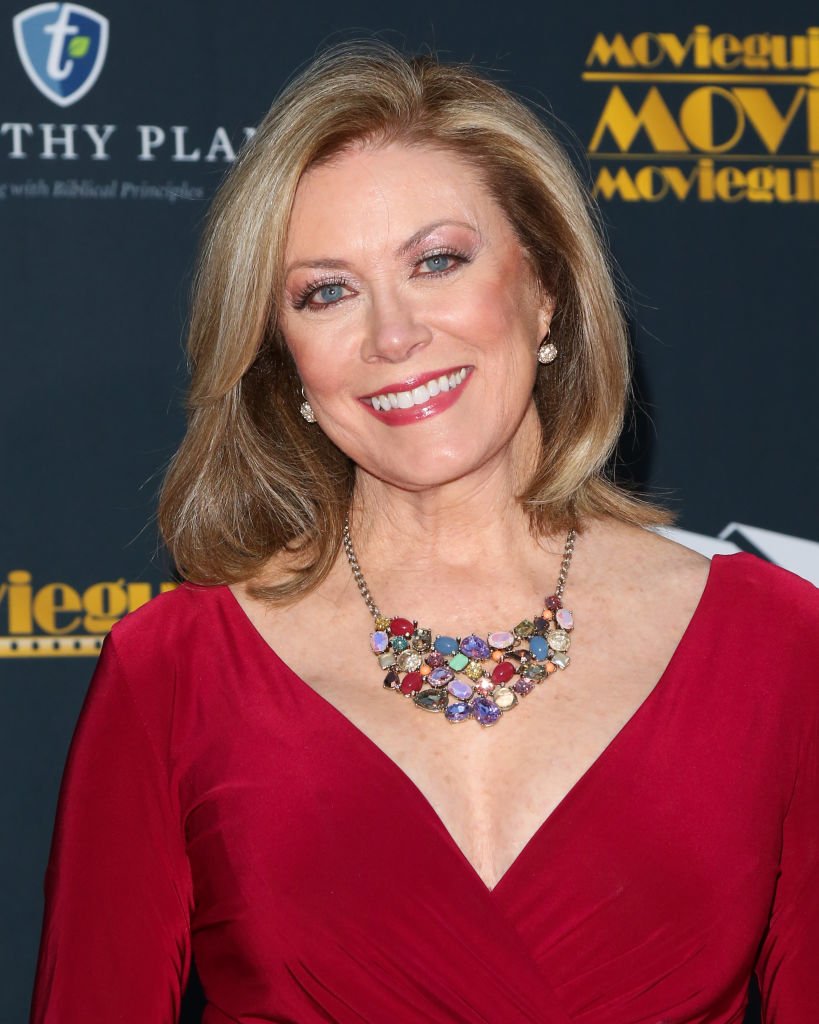 Nancy Stafford attends the 28th Annual Movieguide Awards Gala at Avalon Theater on January 24, 2020 | Photo: Getty Images
MARRIED FOR 30 YEARS
Nancy Stafford's husband Larry Myers would not have guessed that the lady whom he met at the gym reading while she cycled would become his wife. Approaching her for a conversation, the two soon found common grounds based on their faith, and a relationship blossomed.
Nancy and Larry met in 1987 in Marina Del Rey, where they both lived at the time. Deciding to do things their way, they courted while they lived apart and built a friendship. In 1989, the couple decided to get married, and they have been together since then.
The wedding which took place in Nancy's parents' house back in Wilton Mannor was an intimate ceremony with only about 70 guests in attendance.
According to Nancy, it was what she had always wanted, to get married in her parents' house surrounded by friends and family. An intimate and cozy ceremony, the guests were treated to watercresses, handmade mints, and sandwiches while the couple said their vows.
With a harpist playing Bach, the wedding reflected who the couple indeed were. Thirty years after, Nancy and Larry are still the intimate, and God-loving couple that they were.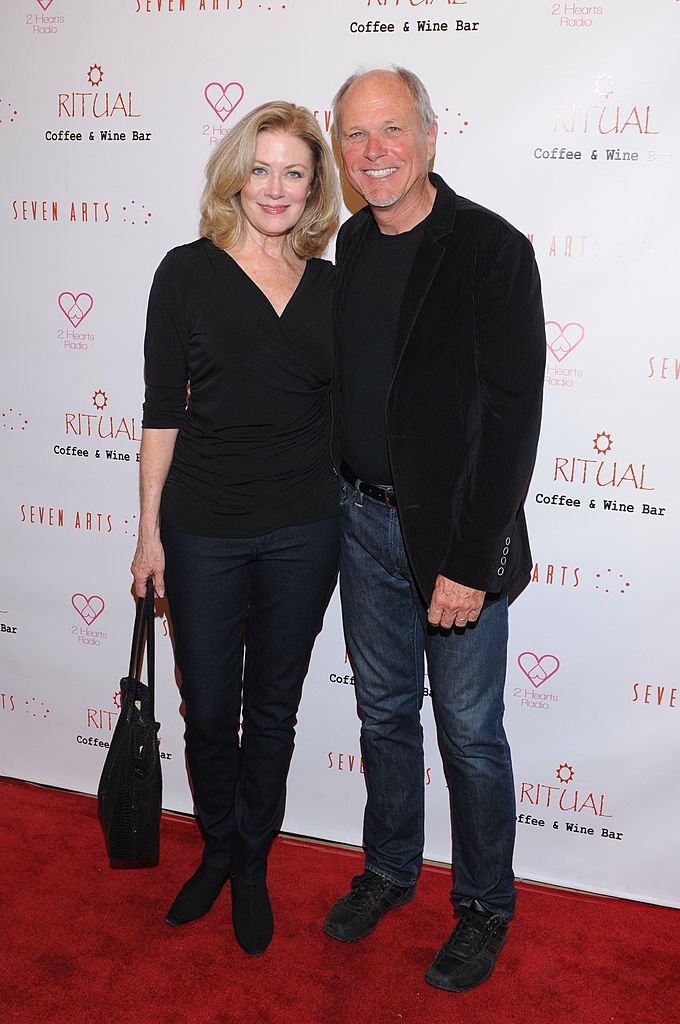 Nancy Stafford and Larry Myers attend Seven Arts Presents The Grand Opening Of Ritual Cafe And Wine Bar on March 2, 2013 | Photo: Getty Images
FAMILY LIFE
Growing up in a close-knit family, Nancy was a shy and reserved teenager who was never interested in the spotlight. She often describes her venture into the movie industry as a coincidence that God orchestrated.
As a teenager, Nancy was sheltered and did not have the adventurous spirit most teenagers had. She preferred to stay in her house and live life as amicably as possible.
Things, however, took a turn when her parents had to force her to go away to college. Attending the University of Florida, where she studied Journalism, she began to come out of her shell gradually.
Compelled by family and friends to audition for a beauty contest, Nancy heeded, and this led her to win the title of Miss Fortsdale and Miss Florida in 1976.
Following this, she tried out for the Miss America Pagent but finished in the bottom 40. From there, she proceeded to work for a public relations firm and also double as a model.
To Nancy, those memories she had growing up have helped to shape her belief and personality. And it is no wonder she says that asides from acting, her favorite thing to do is be an amazing mother to their daughter and lovable grandmother to her grandson.
"BEFORE MATLOCK"
While she worked at the PR firm, the 1979 strike by the Screen Actors Guild was ongoing, and there was a shortage of talent. Desperate to find one, an Ad Agency in Florida asked her to read for five commercials, which she got.
After giving a stellar performance, Nancy headed to New York, where she joined the Eileen Ford stable and studied acting. By 1982, she appeared in "The Doctors," a reasonably popular Tv series.
By the following year, Nancy had established herself as a worthy actress with other series under her belt. However, not until 1987, when she starred in the "Matlock" Tv series -- where she initially played the role of a prostitute trying to seduce Andy Griffith's character Ben Matlock --, did she begin to get famous.
"MATLOCK"
After that first role, when producers of the series were looking to cast a nefarious partner for Ben Matlock, Nancy's name was mentioned. After stunning them at the audition, she got the role of Attorney Michelle Thomas.
Speaking of her time on the set of "Matlock," Nancy said it was a fun and exciting set to be on, especially watching and learning from Andy Griffith.
She and Andy would go on to have a great relationship up until his death. After spending three years on the series, Nancy had to leave the show when they wanted to move locations.
AFTER "MATLOCK"
Not one to hide her faith, Nancy began to get selective of the roles she played on television and in movies after a couple of years.
Describing a time in her life where she abandoned God and made her career the center of her life, she had an epiphany that made her return to God and consider changing her life for the better.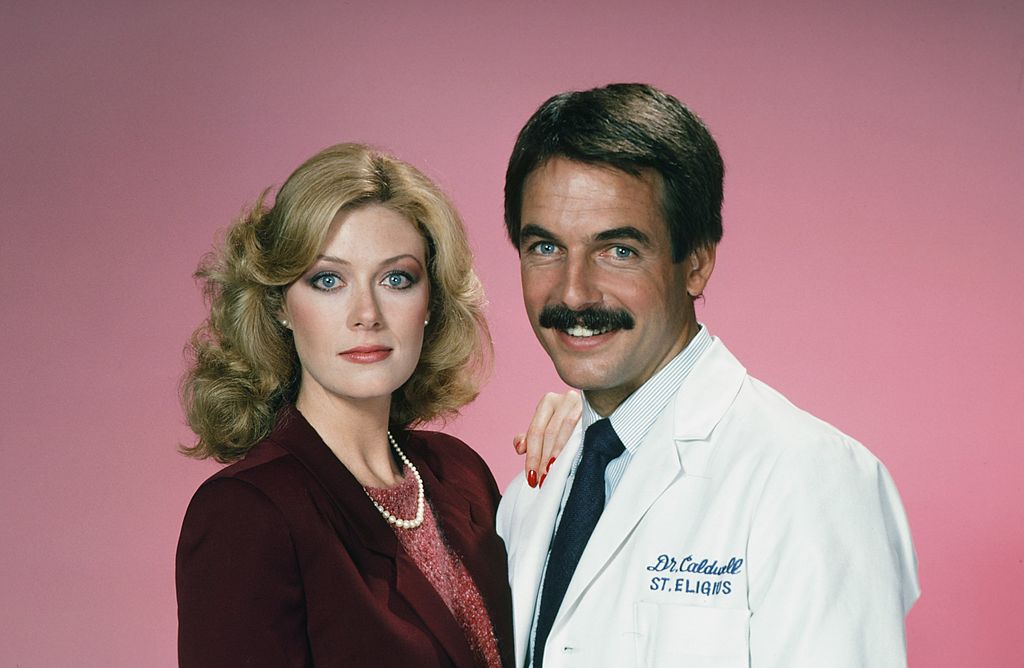 Nancy Stafford as Joan Halloran, Mark Harmon as Doctor Robert Caldwell on the set of "St. Elsewhere" on March 03, 2012 | Photo: Getty Images
Over the years, Nancy has had issues with casting directors because she felt the roles were not something she wanted to be a part of and only looked to take positions that had inspiring messages.
Recently, Nancy acted in the movie "First Lady," speaking on why she took the role; Nancy expressed that she loved the script and character she played because it was funny and light-hearted, making room for people to laugh and have fun.
Please fill in your e-mail so we can share with you our top stories!