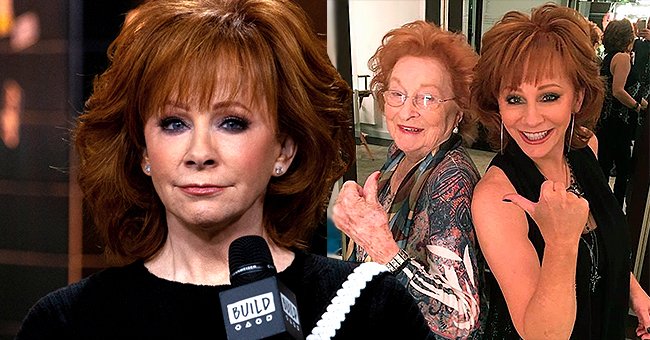 GettyImages // instagram.com/reba
Reba McEntire Shares Photos with Her Tight Knit Family at Mother Jacqueline Smith's Funeral
Country singer Reba Mcentire recently took to social media to pay tribute to her mother by sharing photos of her family members in her recent Instagram post.
Country singer and actress Reba McEntire shares lessons her late mother, Jacqueline, passed down to her family in her recent post on social media.
The 65-year-old singer shared the post on Instagram, which featured a photo of her and her mother, and two pictures of her family at her mother's funeral.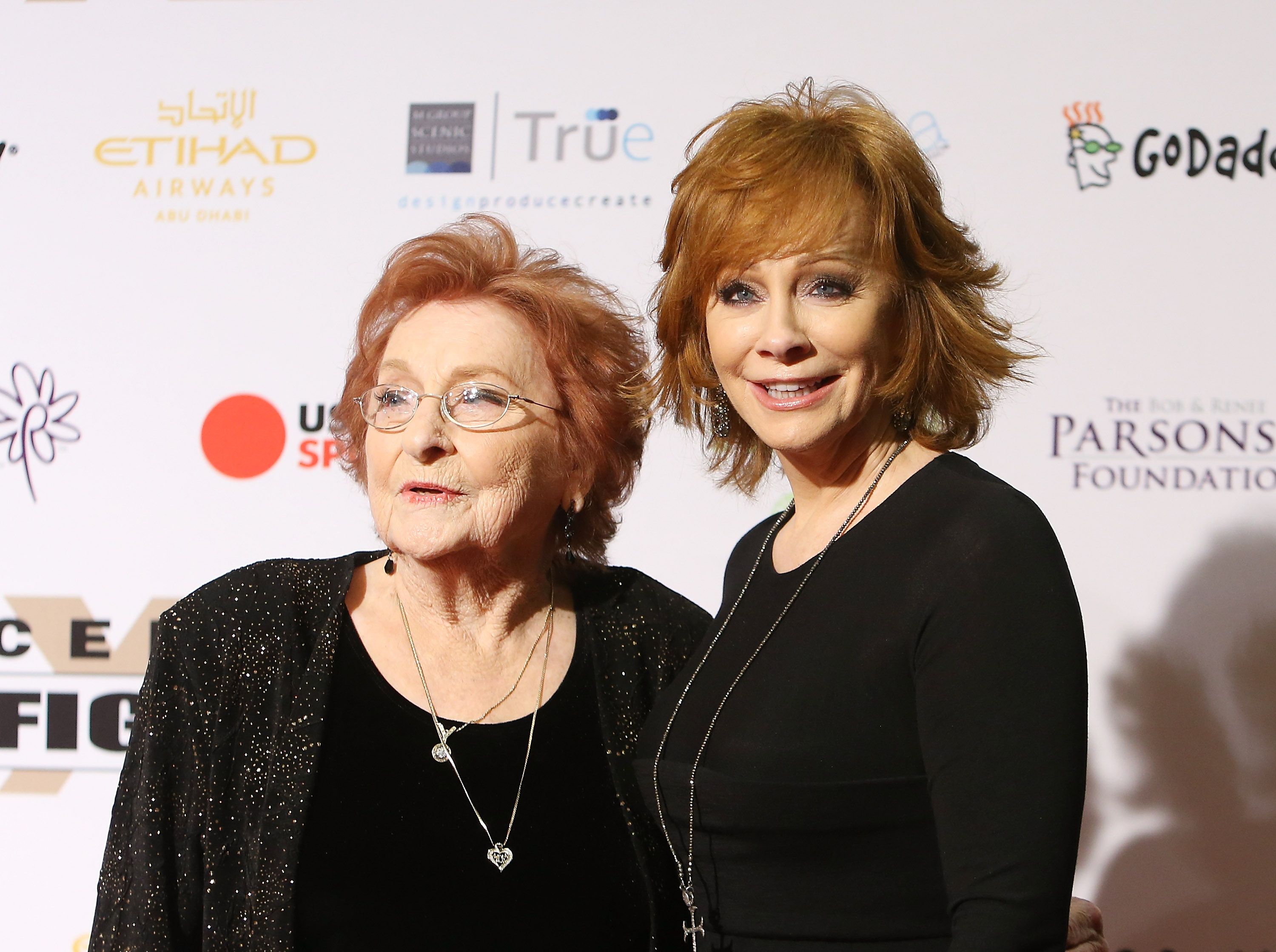 Jacqueline and Reba McEntire at Muhammad Ali's 22nd Celebrity Fight Night on April 9, 2016, in Phoenix, Arizona | Photo: Getty Images
She captioned the post, "This is us always having each other's backs. Tight-knit family. She taught us that. #mama." The post also featured a photo of beautiful bouquets for the funeral of Jacqueline, who passed away last month at the age of 93.
The "Because of You" singer announced her mother's passing on social media with a photo of Jacqueline "Jackie" McEntire. She wrote,
"Our Mother, Jacqueline McEntire, made that wonderful cross over into Heaven today."
McEntire went on to say that her mother had lived a fulfilled life, and she was ready to make her graceful exit. She added that the 93-year-old leaves behind a grateful family who let her know she was appreciated during her time here on earth.
Reba added that even though cancer may have claimed Jacqueline's life, her family is grateful to God for picking the time of her demise.
Reba addressed her fans and promised to honor their already purchased tickets on the new date for her tour
It certainly hasn't been easy for McEntire, who recently had to postpone her arena tour due to the nationwide lockdown due to the COVID-19 pandemic.
Reba addressed her fans and promised to honor their already purchased tickets on the new date for her tour, July 9th. The actress went on to admonish her fans and everyone to stay safe at home and look out for their loved ones.
McEntire, who just turned 65 years old last Saturday, shared a photo of her birthday breakfast on social media.
The Golden Globe Award-winning actress started out her birthday with bacon and pancakes/crepes with coffee prepared for her by her brother-in-law, Mark Eaton.
Reba McEntire began her music career after studying music at Southeastern Oklahoma State University in 1976. Although she had hopes of teaching music, her musical talents launched her into a successful musical career.
She branched out into movies with the 1990 film, "Tremors", and she starred in her self-titled television sitcom from 2001 to 2007.
Please fill in your e-mail so we can share with you our top stories!