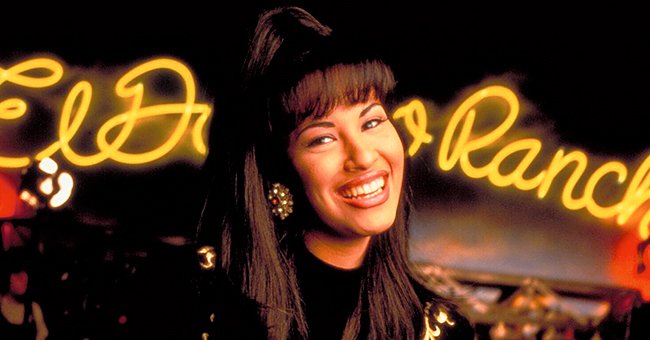 Getty Images
Selena Quintanilla's Legacy 25 Years after Her Tragic Death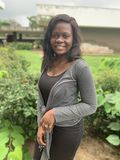 Selena Quintanilla serenaded Americans with her brand of music in the early 1990s, stamping her footprints on the sands of time, and 25 years after her demise, the world still remembers her legacy.
Selena Quintanilla was a delight to music lovers in the 90s, thrilling American music lovers with hit songs like "Bidi Bidi Bom," and "Dreaming of You," and even going on to rule over a male-dominated genre of music.
The late singer had a plethora of awards, including the Grammy Awards to show for her musical talent, and was, before her death, a cultural icon in the minds of Americans.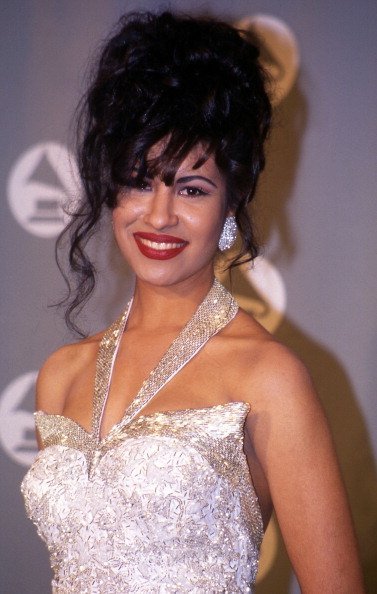 Selena in the press room at the 1994 Grammy Awards on March 1, 1994 in New York City, New York | Photo: Getty images
Selena's death was tragic all the same, with the singer dying at the young age of 23 after she was shot by Yolanda Saldivar, who was then the President of her fan club. A sad end to the life of a joyful heart.
Selena's death brought sorrow to many people in the world, and they showed their love for the singer with several vigils held in her honor in the US and Latin America.
The singer's murderer, Yolanda Saldivar, was convicted of first-degree murder and sentenced to life imprisonment, although she would be granted parole five years from now.
Selena's death wasn't the end of her; instead, it began the broadening of her legacy, with a growing fanbase and a lot of pop-cultural markers helping to boost her cultural resonance.
In 2017, she was posthumously honored on the Hollywood Walk of Fame.
This has led to a movie, "Selena," released in 1997, a high number of tribute concerts, a makeup line, as well as statues erected in Corpus Christi, Texas, her hometown, to honor the singer's legacy.
Netflix is also going to release a series, "Selena: The Series," which will delve deeper into the life and times of the late icon. Her family is also carrying on her legacy, as revealed by her sister, Suzette, who said:
"...it was just a total surprise when we realized how much our music had touched people, how much Selena had inspired others."
Suzette added that Selena's legacy was alive through her music and through everyone who has continued and will continue to listen to her songs. That said, it is a never-ending legacy.
Selena's legacy has endured and will continue to endure. In 2017, she was posthumously honored on the Hollywood Walk of Fame when she was given a star, right in front of the Capitol Records buildings.
There have been other notable acts, from fans and celebrities alike, to honor her memory, an example being in 2017 when Demi Lovato dressed up as the late singer for Halloween.
Selena Quintanilla, who was known as the "Queen of Tejano Music," was born on April 16, 1971, to Abraham Quintanilla, a former musician, and Marcella Samora. The singer was married to Chris Perez, a guitarist from 1992 until her death.
Please fill in your e-mail so we can share with you our top stories!