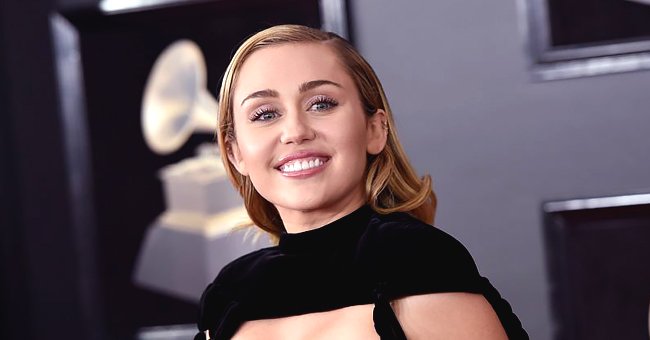 Getty Images
Cody Simpson Gushes over Girlfriend Miley Cyrus on Their 6-Month Anniversary

Cody Simpson has both good looks and a romantic heart. After six months, he shared the sweetest words about girlfriend Miley Cyrus for the world to see.
On April 1, Miley Cyrus and Cody Simpson reached a landmark in their relationship — six months together. To celebrate, Cody gushed over his partner in an Instagram story.
Cyrus and Simpson went public back in October 2019, nearly a year after the songstress got divorced from ex-husband Liam Hemsworth. Simpson's prior relationship was with Ali Lohan.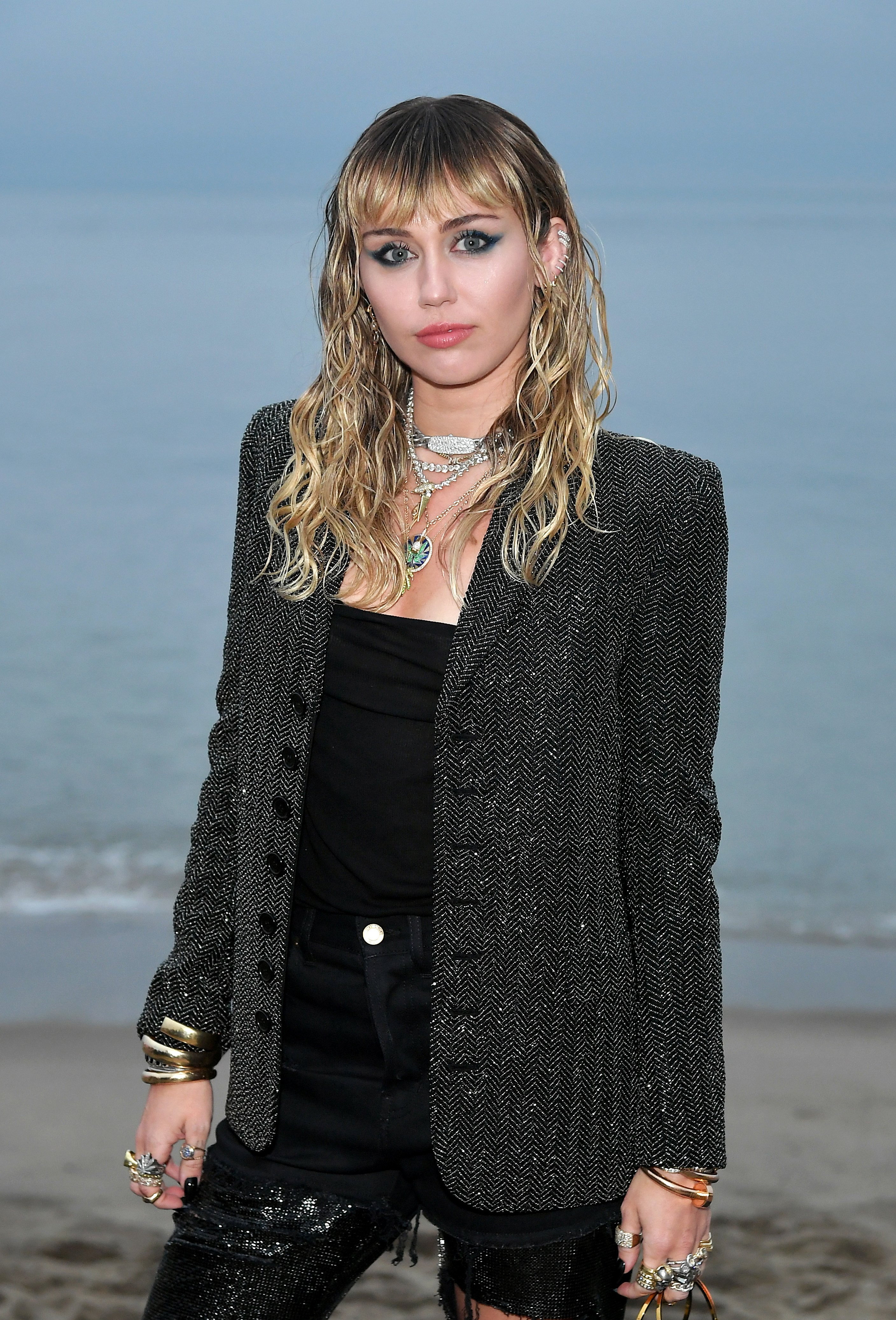 Miley Cyrus attends the Saint Laurent Mens Spring Summer 20 Show on June 06, 2019, in Paradise Cove Malibu, California. | Source: Getty Images.
Celebrating six months
On Wednesday, the "On My Mind" singer took to Instagram and shared a photo of his new love with text over it that said, "6 months with you is worth a lifetime with anybody else. I love you."
The pair have already started building a small family. Last week, Cyrus adopted a young pup named Bo. Simpson later shared a photo with Cyrus as she snuggled up with the adorable pet.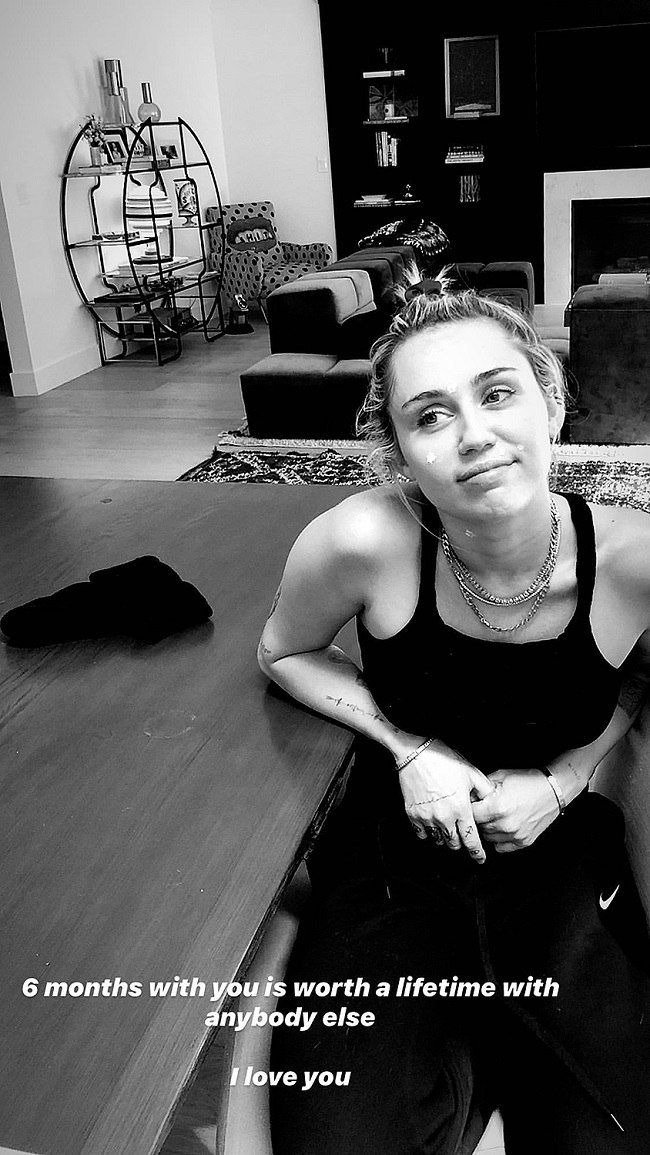 Miely Cyrus sits at a desk at home | Photo: Instagram/ Cody Simpson
Going makeup-free
"Baby boy Bo. Stay safe everyone," he wrote in the caption. Earlier in March, Simpson also shared a photo of a make-up-free Cyrus while the pair cleaned during the coronavirus quarantine.
According to the Daily Mail, he labeled it "the best video I've ever filmed." In the clip, Cyrus wore a gray tank top that showed off her tummy. She wore a few chains around her neck and some earrings.
Celebrating birthdays
Cyrus has also done her part to show how much she appreciates boyfriend Simpson. Back in January, the "Wrecking Ball" singer shared rare photos of her and Simpson for his birthday.
The singer also had some sweet words of tribute for her man, whom she's often noted is her best friend. The next month, Simpson also made a tribute to his love for Valentine's Day.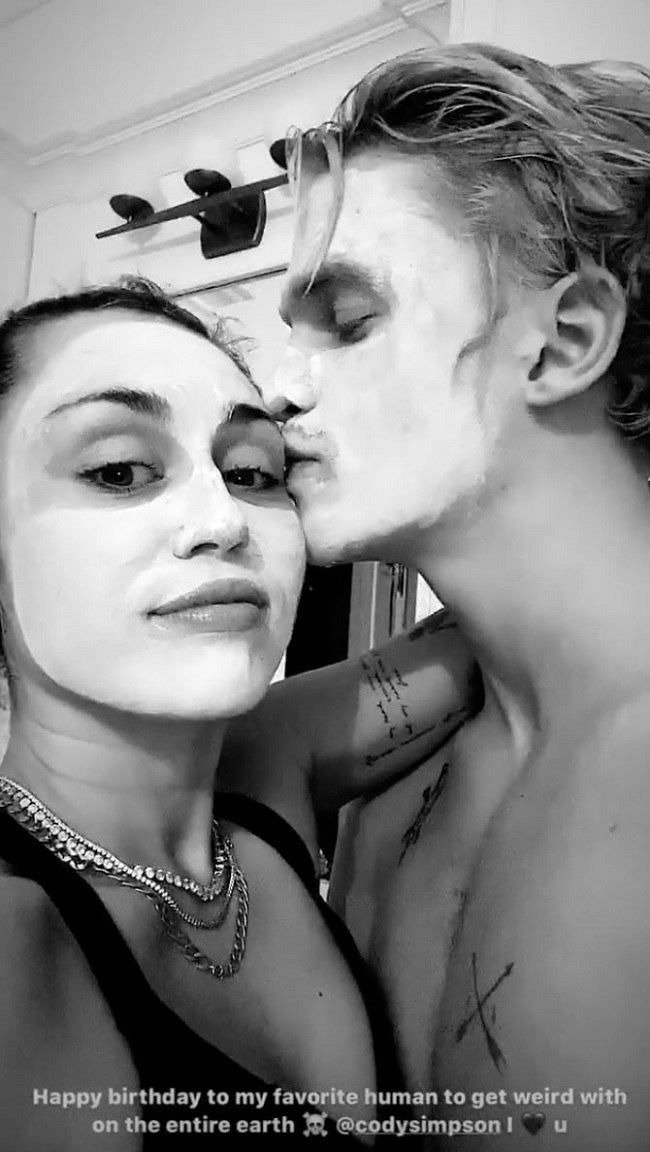 Miley Cyrus and Cody Simpson take a selfie with facial masks as her gives her a kiss on her forehead| Source: instagram.com/mileycyrus
Addressing rumors
The crazy-in-love pair seem to be doing well for now, but as celebrities, they've already have had to face scrutiny and unfounded gossip like break-up rumors and fake pregnancy news.
Last month, Simpson addressed talk of a baby being on the way with "Today Australia." The "Golden Thing" singer dismissed the false report with a joke, saying he'd been pregnant for years now.
Simpsons shared his outlook on rumors and gossip, saying that it's something he takes in stride. For the most part, Cyrus seems to be doing the same.
Please fill in your e-mail so we can share with you our top stories!