Miley Cyrus Celebrates Cody Simpson on His 23rd Birthday with Sweet Tributes
Miley Cyrus made a special tribute ahead of her boyfriend, Cody Simpson's birthday and shared some rarely seen pictures of the two together.
Over the weekend, Cody Simpson celebrated his 23rd birthday. Unfortunately, his girlfriend, Miley Cyrus, couldn't be with on his special day because he was booked for fashion shows in Milan.
Their busy schedules didn't deter Miley from honoring Cody ahead of time. Taking to her Instagram story, she gushed over him and in a caption, she wrote:
"Happy birthday to my favorite human to get weird with on the entire earth ☠@codysimpson I ? u."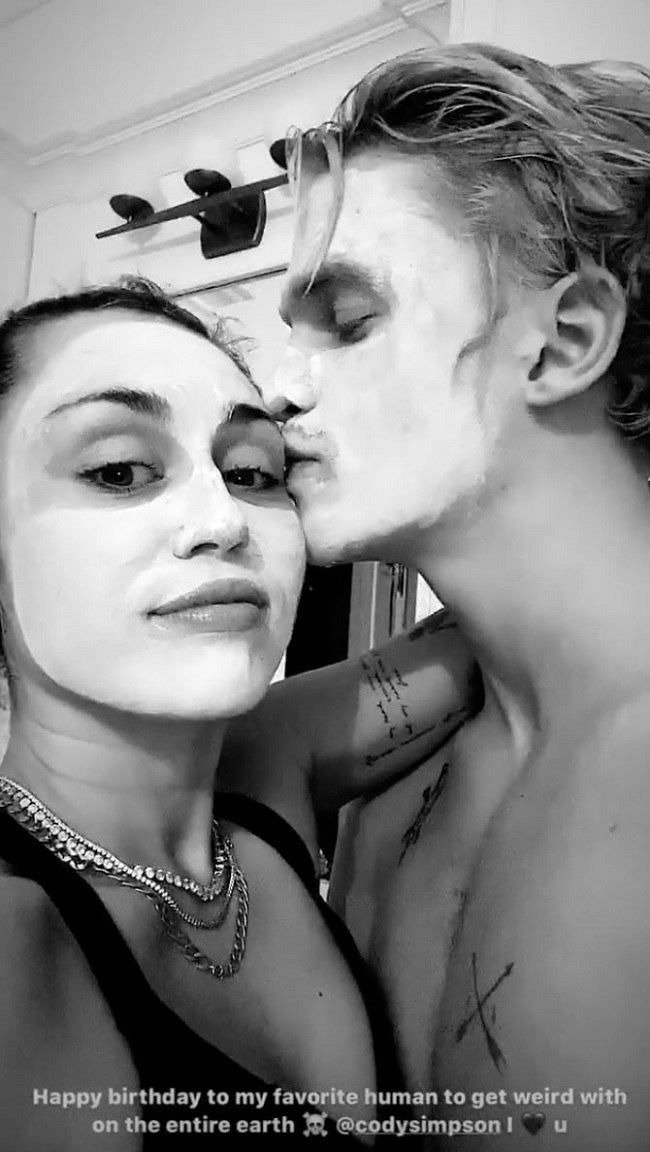 Miley and Cody
 started dating in October 2019, following her divorce from Liam Hemsworth and break-up from her short romance with reality star, Kaitlynn Carter.
Since making their relationship public, Miley has gushed over how in love she feels. In her latest post, she shared the secret to her newfound happiness saying:
"Start dating your best friend ASAP."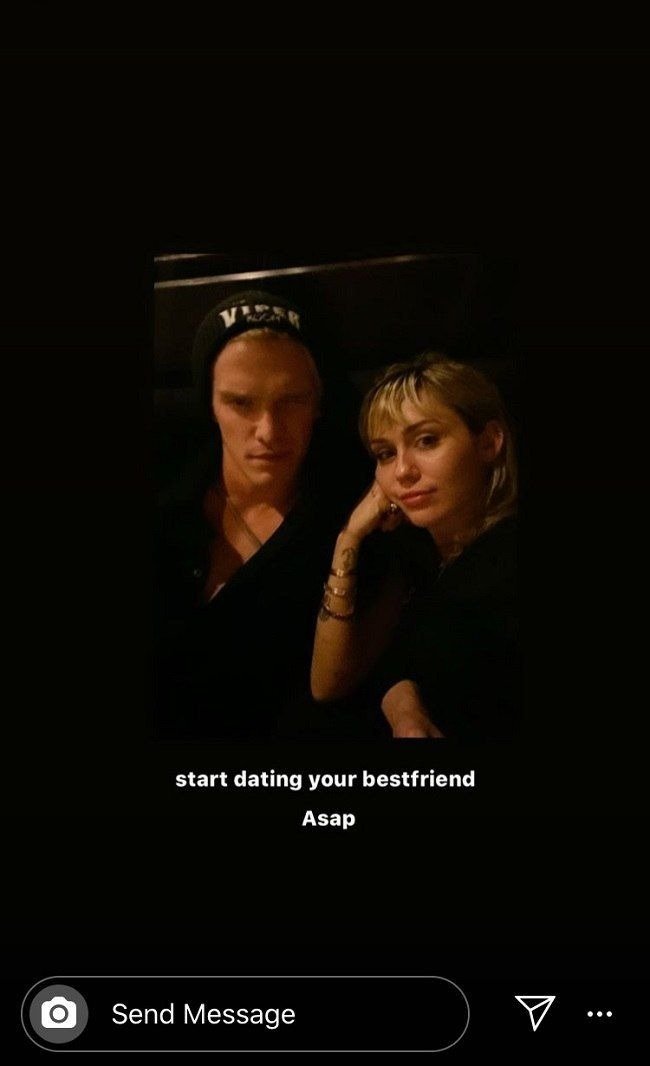 Her loved filled posts come weeks after the couple had experienced a bit of a rough patch, and the media had speculated that they had broken up before shortly before Christmas.
It is reported, the rumors of a split started when witnesses said they saw Cody kiss a girl during a night out at Little sister lounge in New York City.
Cody's agent, and his sister Alli Simpson spoke out against the allegations of a split and confirmed that the couple are still together. 
After spending Christmas together with Miley's family, she showed just how much Cody means to her by gifting him for his birthday, a bag with the words "Prince Neptune," inscribed on it in honor of his upcoming book.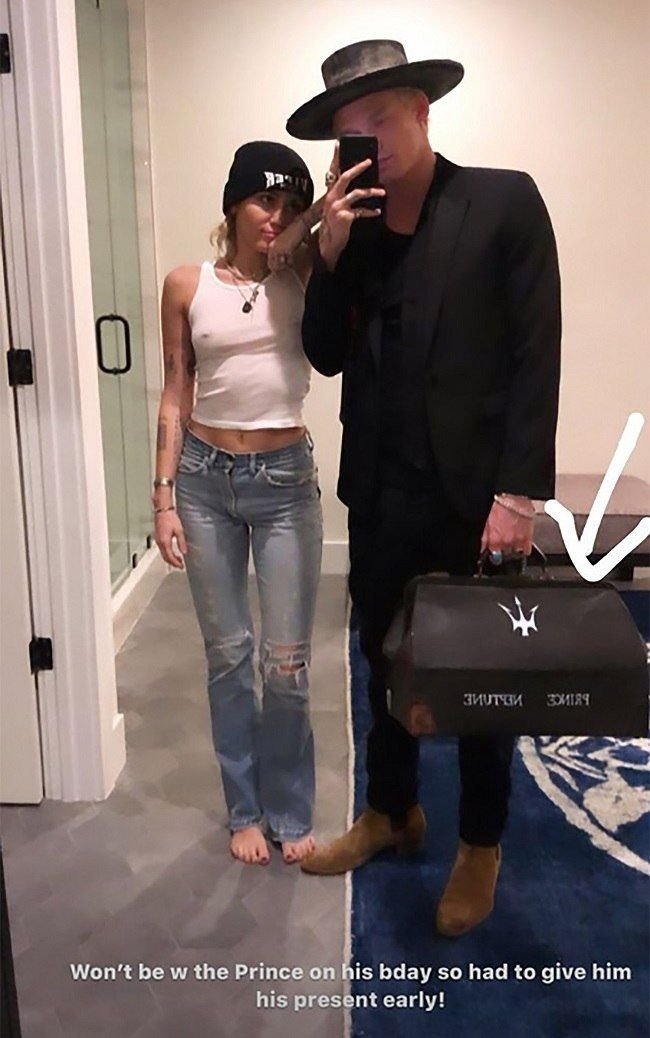 Miley took to her Instagram story to reveal that the personalized gift is a vintage doctor's bag from the 1800's. Opening up about the couple's relationship 
Cody's
 manager, Matt Zeidman, 
said:
"It is early, but their friendship is long-standing and deeper than people realize. Though they originally met during their own wilder phases, they're both sober now and are focused on health, work and spending time together. Seems pretty ideal to me."
As Miley's relationship with Cody moves ahead smoothly, so does her divorce with Liam. According to PEOPLE, a source said that she is relieved that they have finally reached an agreement.
A prenuptial agreement has made ironing out the details of their divorce much easier, and it is expected to be finalized by March 2020.