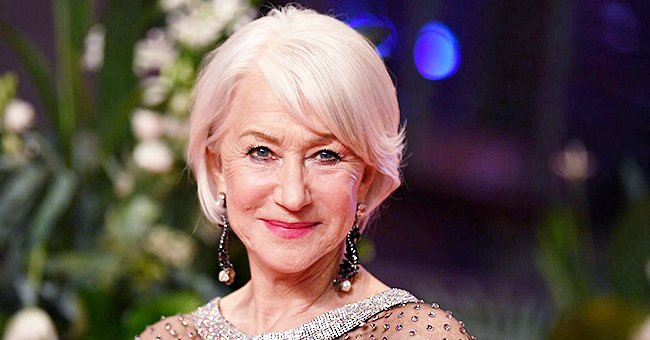 Getty Images
Helen Mirren, 74, Posts Makeup-Free Snap in Bed & Asks Fans to Donate to Intensive Care Support
Veteran actress Helen Mirren shared her natural look via an Instagram post as she enlisted the help of her fans to contribute to intensive care support. during these trying times.
Following the ongoing coronavirus pandemic, numerous celebrities have communicated with their fans via their social media pages.
Some have used the medium to calm the intense atmosphere amid the global health crises. Others have shared what's on their to-do list as they self-isolate, as well ask their fans for their opinions on how best to spend this period at home.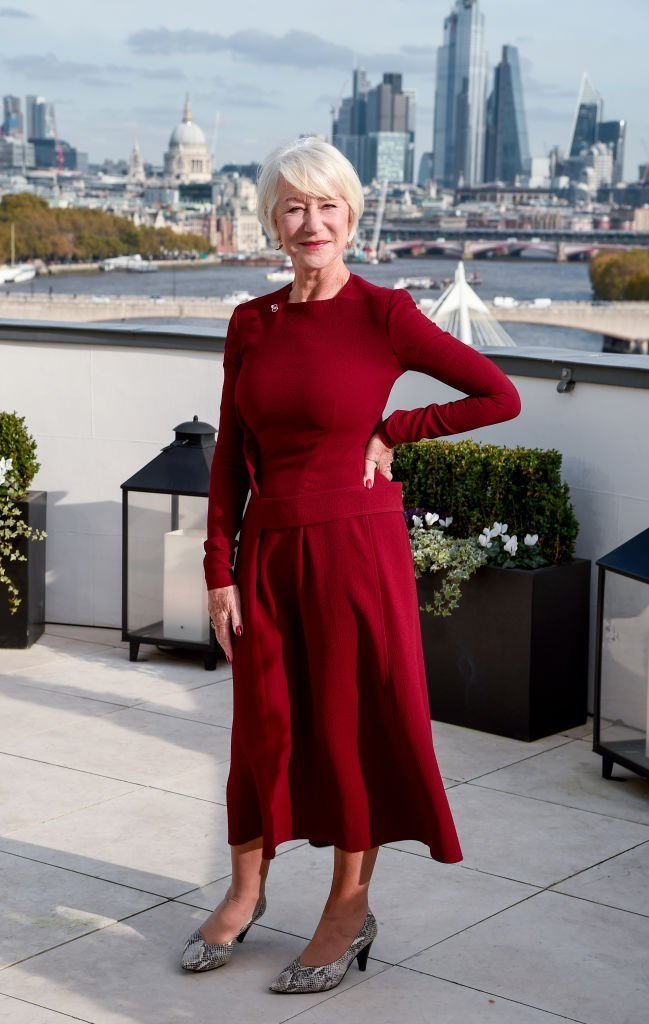 Dame Helen Mirren attends "The Good Liar" photocall at The Corinthia Hotel,October 30, 2019 | Photo: Getty Images
In Helen's recent post, however, she showed her fans that she's been resting in bed with no makeup on. Her makeup-free selfie came with a request to her audience. The TV star asked fans to donate to intensive care support. She wrote:
"In return for this pic of me literally first thing in the morning, please donate at the intensive care support...thanks so much."
While most of her followers concerned themselves with her request and praised her outreach, some couldn't take their eyes off the ageless beauty, and they weren't slow to admit it in the comment section.
The "Queen" star is among the numerous other celebrities calling out for funds to support the intensive care and NHS at this time. James McAvoy, "Split" star, donated a considerable sum to support the health workers a few days ago.
He opined that the health workers are in the front lines, so it's imperative to boost their morale to improve their output on keeping the world safe at their designated health centers.
One thing Helen can sort out anytime any day is her jovial mood.
Helen may have played the role of the British monarch in the film "The Queen," but one interesting fact is that she has managed to delve into royal matters in real life. Speaking about the exit of Prince Harry and Meghan Markle as senior members of the royal family, she said:
"...I applaud them for it...it is complicated...I think their instincts are absolutely correct, and I think it will all hopefully, sort itself out."
Before this statement, the 74-year-old once gave details about an embarrassing meeting she had with Queen Elizabeth II. After getting an invite to the royal palace in the UK, Helen said she learned something amid the embarrassing situation she found herself in.
During tea time, the actress sat on a table with the Queen, her husband, Prince Philips, and a few guests. When it was time for her to mix her tea with some milk, she couldn't come to terms with the appropriate title to address Prince Philips. She said:
"I ended up not having any milk, I just couldn't sort it out."
One thing Helen can sort out anytime any day is her jovial mood. A few months ago, when some Twitter users compared her resemblance to that of Keanu Reeves' girlfriend, the "Good Liar" star made light of the situation by saying she was flattered.
Please fill in your e-mail so we can share with you our top stories!