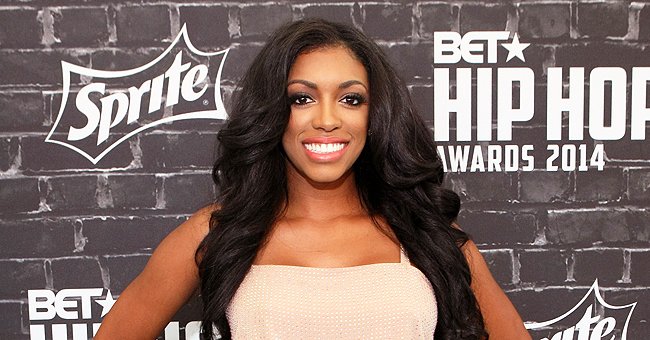 getty images
Porsha Williams of RHOA Shares More Photos from Daughter Pilar Jhena's First Birthday
Porsha Williams shared photos from her daughters 1st birthday and Pilar Jhena seemingly frowned in all the photos as she appeared to have been in a mood during her party.
Porsha released some new photos of her daughter, which were taken during her birthday, but little Miss Jhena did not look happy. The pictures which were posted on the 1-year-old's Instagram page were four in number.
The first two showed Pilar in a mini blue and white ball gown, which she rocked with a pair of white ballet flats and a tiara that featured beautiful pink and colorless gems. In the third photo, she wore a red gown with black polka dots paired with a red hair accessory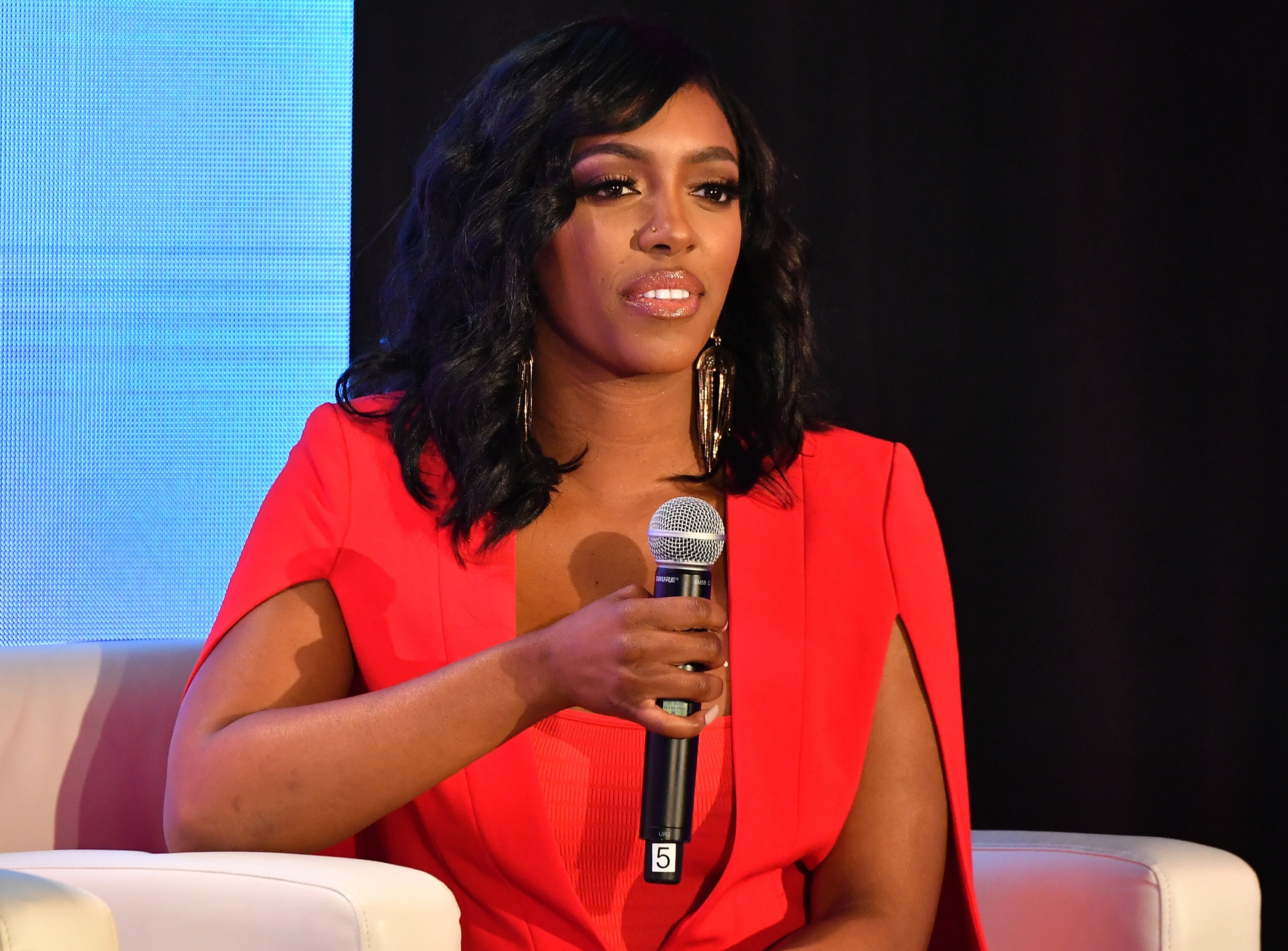 Porsha Williams onstage during A3C Festival & Conference on Oct. 10, 2019 in Atlanta, Georgia | Photo: Getty Images
The last showed pilar with some purple Cake frosting on her mouth. Although Porsha's daughter did not look too happy, her mother said that she enjoyed the celebration:
"Pilar was in a mood during her party, but she loved it !!! When she changed into her onesie, she was lit..."
Two weeks before Pilar's birthday, the 38-year-old mom shared a picture of her daughter rocking an adorable hairdo with white beads.
The image was posted on Jhena's account, which has over 300k followers, and it has gathered over 50k likes. The little one is turning out to be a social media star just like her mother.
The reality TV star and Dennis McKinley welcomed their daughter to the world, on the 22nd of March 2019. In an interview with People, Pilar's father expressed the joy they felt in a statement:
"What a time to be alive! Porsha and I are so happy and blessed to announce the arrival of our daughter, Baby PJ."
Porsha revealed the news of her pregnancy, on her birthday. She had several fears about it due to the complications she had suffered earlier in her life. The couple admitted that the pregnancy was unexpected, but it helped in strengthening their relationship.
Dennis and Porsha officially started dating in 2018, although they had known each other for many years. The reality TV star welcomed him into her life at a point where she was ready to give up on love.
The duo got engaged in 2019, and Porsha got a stunning ring. There had been rumors that McKinley had a reputation for being unfaithful, but the 38-year-old ignored all the warning signs.
The relationship soon turned sour when Porsha found out that her fiancé cheated on her while she was pregnant and even afterward.
Dennis initially told her that it was a mistake, but Porsha did not accept this excuse, and he was forced to admit that the quality of sex during her pregnancy and postpartum period pushed him to do it.
The couple split and Williams said she needed time to heal before she could consider getting back together with him. The duo seems to have made it through the rough patch as the reality star said that they were planning to give Pilar a younger sibling.
Please fill in your e-mail so we can share with you our top stories!