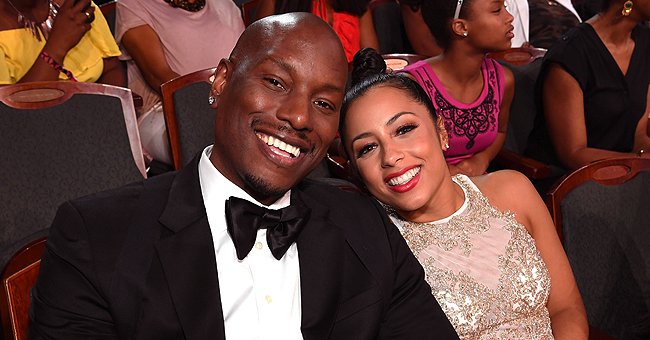 Getty Images
Tyrese Gibson's Wife Posts Cute Video of Toddler Daughter Soraya Spending Time with Step-Sister Shayla
Tyrese Gibson's wife, Samantha, shares an adorable video of their youngest daughter Soraya spending quality time with her big sister.
Samantha, the wife of popular actor Tyrese Gibson, shared a video of a precious moment between her two daughters, Soraya and Shayla. Little Soraya was amusingly trying to place a phone call with the help of her older sister. Captioning the beautiful moment, Samatha wrote:
"Soraya is the female version of her daddy. PERIODT. She even knew to adjust when it was a FT call versus a regular one."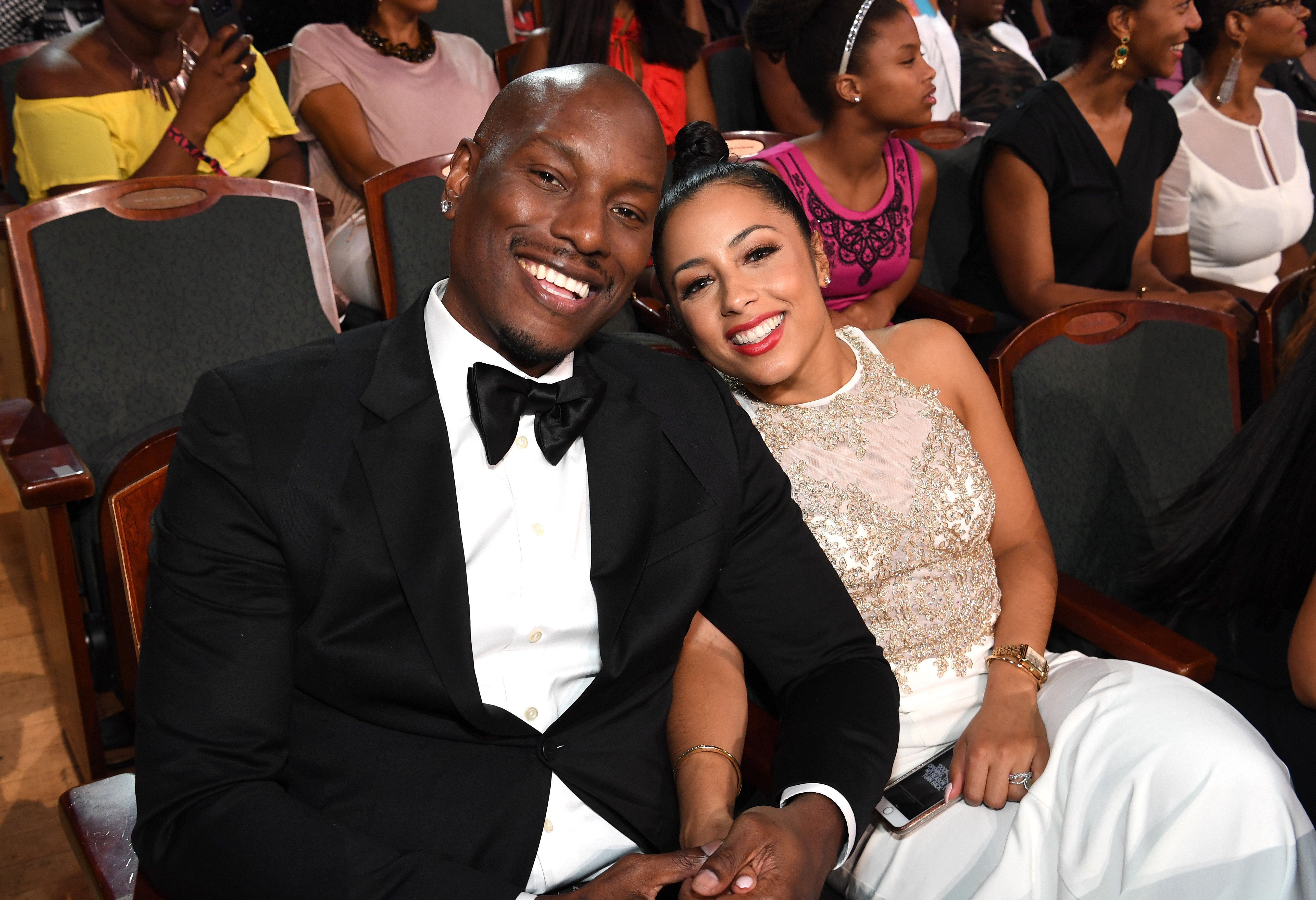 Tyrese Gibson & Samantha Lee Gibson at Black Girls Rock! on Aug. 5, 2017 in New Jersey. | Photo: Getty Images
The toddler was captured having difficulties hearing her caller, and her big sis Shayla jumped in to save the day and put the call on speaker. Tyrese left a comment, saying that he was willing to make more angels, like his girls, as soon as the pandemic passes.
Soraya had a turbulent arrival into the world.
Samantha and Tyrese welcomed their second daughter in 2018 after 30 hours of labor in the delivery room. Tyrese publicly appreciated his wife's strength throughout Soraya's turbulent arrival into the world.
The proud father took to Instagram to announce the arrival of his family's newest addition, while being thankful for safe delivery. He said:
"Princess Soraya Lee Gibson is here. My wife is the real champion 30 hours of labor. I witnessed firsthand the strength of a woman."
The pair met through mutual friends in 2016, got married in 2017, secretly without public knowledge. Tyrese, however, shared just one photo from their big day to let people know that it was official.
The couple announced that they were expecting their little bundle of joy in a stunning maternity photoshoot in July 2018. Samantha's love extends beyond her family; she fights for children and human trafficking victims and handles cases for the Division of Family and Children's services in Georgia.
Soraya is the couple's first child together. Tyrese shares his oldest daughter Shayla with his ex-wife Norma who he was married to for two years. They parted ways in 2009.
Shayla's parents separated in a rather public and unpleasant manner and the divorce soon led to a custody battle. Norma reportedly refused to get a job, and she ultimately lost custody.
Despite Shayla not being her biological daughter, Samantha has shown extreme care and love for the 12-year-old. The couple treats their precious girls with equal passion and attention.
Please fill in your e-mail so we can share with you our top stories!