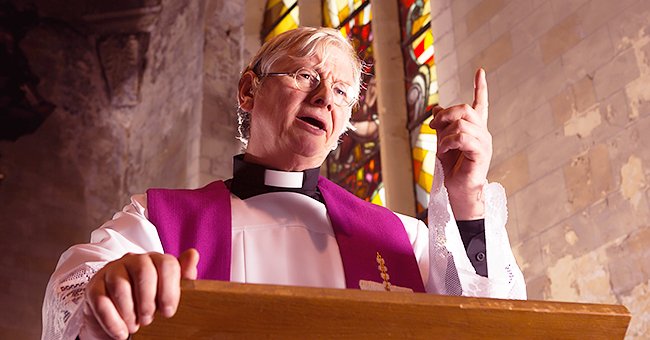 Getty Images
Daily Joke: Minister Calls a Meeting after a Long Service

A minister calls for a meeting of the board after long and tedious service, and a stranger decided to attend misinterpreting what the minister meant.
It was a regular Sunday service, and as usual, the minister had many things to say during his sermon, which turned out to be a long and dry one.
After he was done preaching, he made an announcement saying that he was meeting with the church board after the service had ended.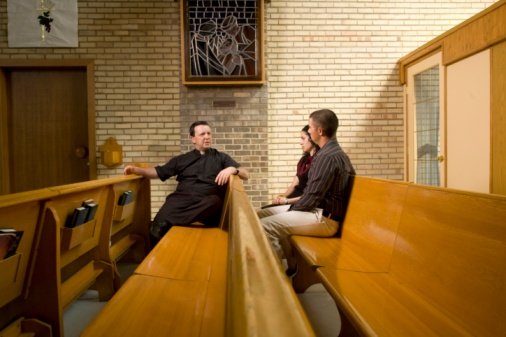 Photo of Catholic Priest speaking with a couple | Photo: Getty Images
In his office, while preparing for the meeting, a stranger came in and said he was part of the board. Surprised, the minister reiterated that the meeting was for members of the board.
Unflinching, the stranger expressed that he was going to attend the meeting as he wanted to meet anyone who was more "bored" than he was during the service.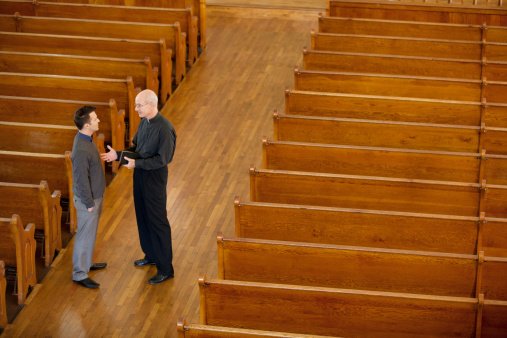 Photo of Priest talking with man in church | Photo: Getty Images
Similarly, with people not being where they are meant to be at the right time, John could not have wished for a better time to not have Jessica with him.
John and Jessica had both gone to a bar one night, and on their way back, they were stopped by a policeman who pointed out that John's brake light was broken.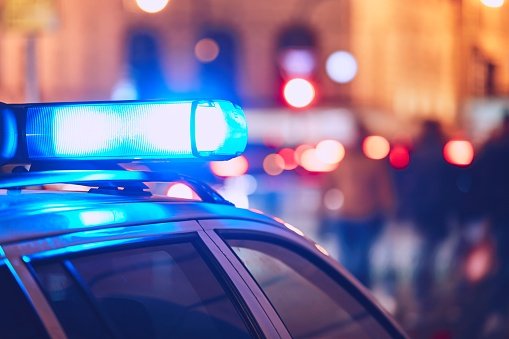 Photo of a blue flasher on the police car at night | Photo: Getty Images
Trying to remedy the situation to get on their way, John apologized, saying that he was not aware and would get it fixed as soon as he can. Just then, Jessica chipped in saying she had told him to fix it two days ago.
Following this revelation, the officer asked to see John's license and discovered it was expired. Quickly, John replied that he was not aware it was expired and would take care of it the next morning.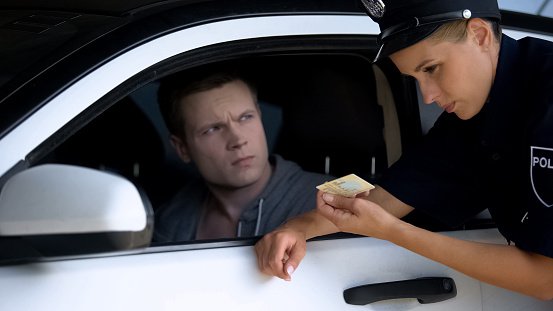 Photo of a respectable police woman checking driver license of man in car | Photo: Getty Images
At this point, Jessica turned to John and said she had told him a week ago about the expired license, but he did nothing about it. Exasperated, John turned to Jessica and yelled at her to shut her mouth as she kept making things worse.
Observing this outburst, the officer asked her if this was how John often spoke to her. A little remorseful, Jessica replied that he only spoke in such tone whenever he was drunk.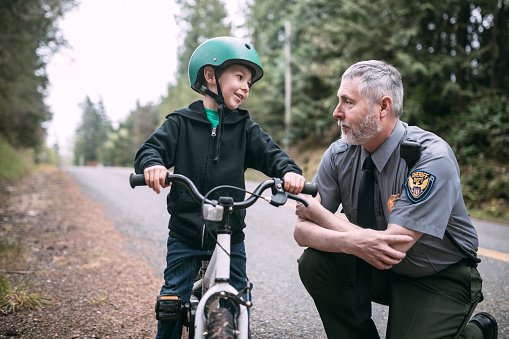 Photo of a police officer talking to child on bike | Photo: Getty Images
Here is another joke about a police officer trying to help a little boy called Johnny. Five-year-old Johnny was lost and decided to approach a police officer to help him locate his dad.
Turning to Johnny, he asked, "What's he like?" Misinterpreting it for something else, Johnny replied that the things his dad liked were beer and women.
For more interesting, click here.
Sources: Startsat60
Please fill in your e-mail so we can share with you our top stories!