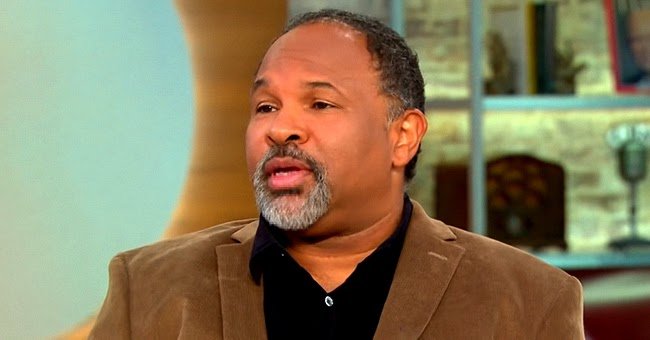 Youtube/CBS This Morning
Geoffrey Owens of 'Cosby Show' Fame Says Trader Joe's Workers Are the 'Real Heroes' Amid Pandemic

Geoffrey Owens of "The Cosby Show" feels Trader Joe's workers are the "real heroes" amid the Coronavirus pandemic.
While Geoffrey Owens admits that healthcare workers around the world are true heroes as they try and save thousands of lives amid the Coronavirus pandemic, there are a few unsung heroes that he feels should get recognition - grocery workers.
Geoffrey Owens was revealed to be working at a local Trader Joe's outlet after his prime as an actor.
THE IMPORTANCE OF GROCERY STORE WORKERS
According to Owens, people seem to downplay the role that grocery store workers are playing in the worldwide pandemic, as they are responsible for ensuring that families in lockdown have enough to eat throughout the quarantine period.
"The real heroes are the people who, right now, are working at Trader Joe's, as well as so many other grocery stores and supermarkets, throughout this country and throughout the world."
WORKING AT A GROCERY STORE
Knowing firsthand what it's like to work in such store, he goes on to explain what they do for people, such as handling, organizing, and serving food products to the public. Just like medical frontliners, grocery store workers risk their lives everyday to deliver services to the general public.
Geoffrey Owens was exposed to be working at a Trader Joe's after a fan took a picture of him while working his shift as a cashier. While people thought he was "ashamed" of his job, he's actually proud to be a member of the Trader Joe's company.
FINDING OUT HE WORKED AT TRADER JOE'S
However, he did feel a bit of devastation after finding his picture going viral on the internet. The feeling did not last long, though, as he received many responses from people all over the world and it made her feel better.
The 57-year-old took the job after his earnings from teaching, acting, and directing were not enough to pay the bills. He ended up choosing the store job because it gave him the flexibility to remain in the entertainment industry.
Owens played the character of Elvin Tibideaux on "The Cosby Show." After people found out about him working at Trader Joe's, they began sending donations his way, with Nicki Minaj even donating $25,000. Ultimately, he donated the money to charity.
Please fill in your e-mail so we can share with you our top stories!