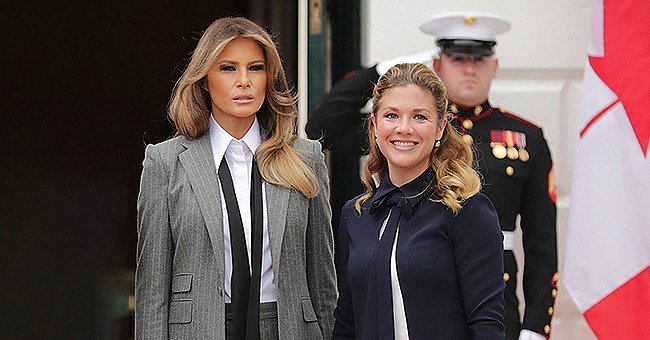 Getty Images
Melania Trump Sent Well Wishes to Justin Trudeau's Wife Sophie Who Is Recovering from COVID-19
Canada's Prime Minister Justin Trudeau revealed that his wife, Sophie Grégoire, had caught the coronavirus. In a show of support, US First Lady Melania Trump, recently reached out to show her support.
According to the White House, on Thursday, Trump called Sophie and sent "her well wishes" to her amid her COVID-19 recovery. Justin's wife recovered from the virus last month after she tested positive in early March.
Her coronavirus tested positive after her trip with Justin to the UK. Sophie went into self-isolation after her diagnosis, was "feeling well" and "taking all recommended precautions and her symptoms remain mild."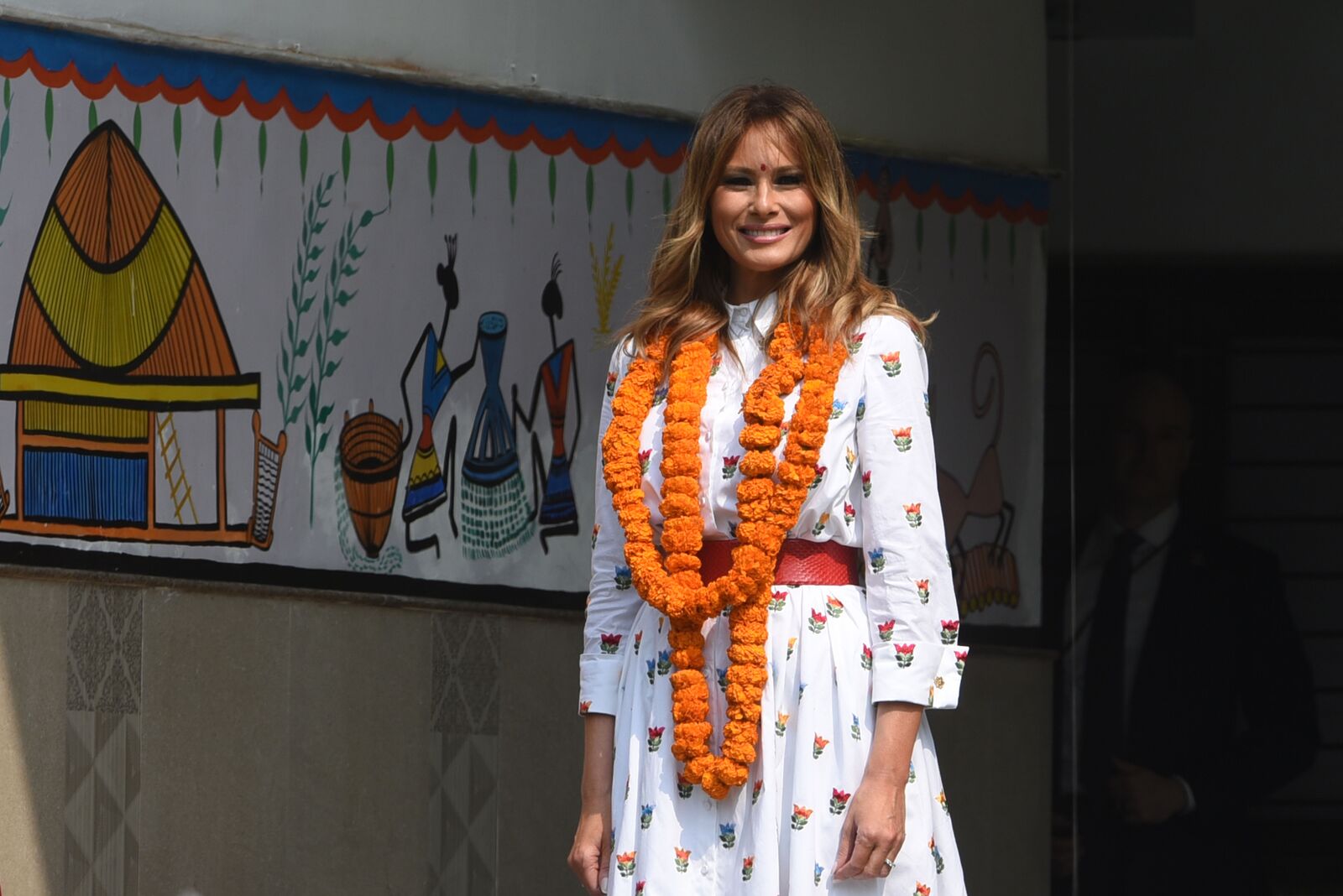 Melania Trump at the Sarvodaya Co-Educational Senior Secondary School during a visit to a Delhi Government School on February 25, 2020, in New Delhi, India | Photo: Sanchit Khanna/Hindustan Times/Getty Images
Justin doesn't have COVID-19
Her recovery was announced last Saturday. Luckily for the Canadian Prime Minister, he didn't show any symptoms from the virus and was not tested.
I have no symptoms
He revealed at the time: "I want to be clear: I have no symptoms and I am feeling very good." Despite not being tested, Justin still went into isolation for 14 days as a cautionary measure after being exposed to the virus.
Trumps not infected by virus
Last month, Trump and her husband, President Donald Trump, where also tested for the virus. Both tests came back negative for the couple.
Some government officials are positive
The coronavirus emerged from China in December 2019. Since then, government officials in France, Iran, Brazil, Australia, and Italy have tested positive for the virus.
Stars that tested positive
Some celebrities and other officials have also tested positive for COVID-19. Boris Johnson, John Prine, Tom Hanks, Rita Wilson, Idris Elba and his wife, and the N.B.A. star Kevin Durant, are some of the people who've been diagnosed.
John Prine's diagnosis
All of them took to the media or social media to share the news with the world. Most of them don't have severe symptoms or have healed while Prine's diagnosis isn't looking so great according to his wife, Fiona Whelan.
The stats so far
On Thursday, Canada had at least 9,595 confirmed cases with 109 related deaths. In the US there were at least 234,483 confirmed cases of COVID-19 and 5,708 deaths related to the illness.
Please fill in your e-mail so we can share with you our top stories!