Dorothy Hamill's Life and Experiences as a Skating Legend
Dorothy Hamill was Queen of the Ice in the 70s, but her personal life was a devastating fight against depression.
Figure skater Dorothy Hamill won the hearts of America with her brilliant smile and her dazzling skill on the ice, but her private life was plagued by unhappiness and depression.
Years after her retirement, Hamill revealed the private pain behind the public smile in her 2007 best-selling memoir "A Skating Story: My Life."
Hamill was madly in love with Dean Paul Martin, the handsome, dashing son of Rat Pack crooner Dean Martin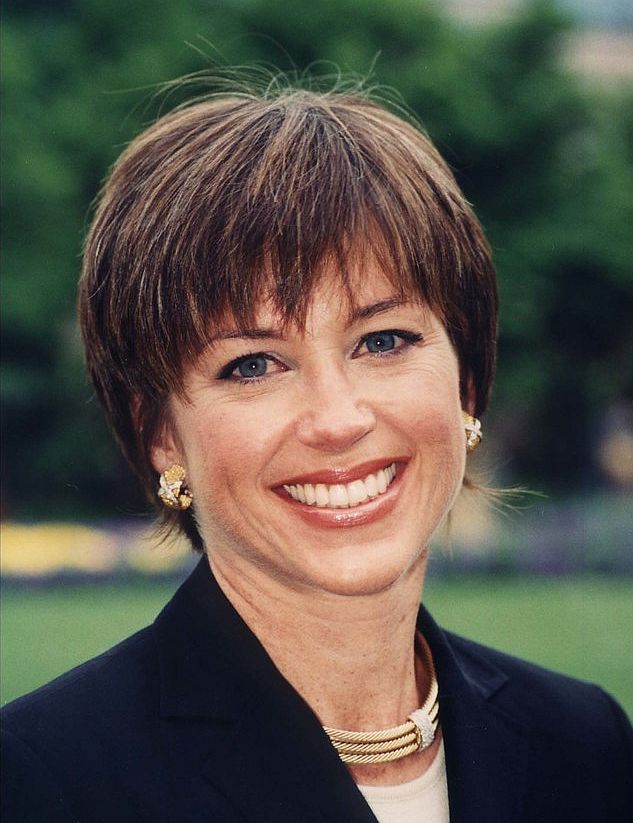 TEENAGE PRODIGY
At the age of 12, Hamill won the novice ladies' title at the U.S. Championships in 1969. At the age of 14, she was competing with the seniors and skating rings around her rivals.
In 1976, still only 19, and a 3-time winner of the U.S. Champion, Hamill took part in her first - and last - Olympic games. Hamill took home the gold from Montreal and decided to quit competing and turn pro.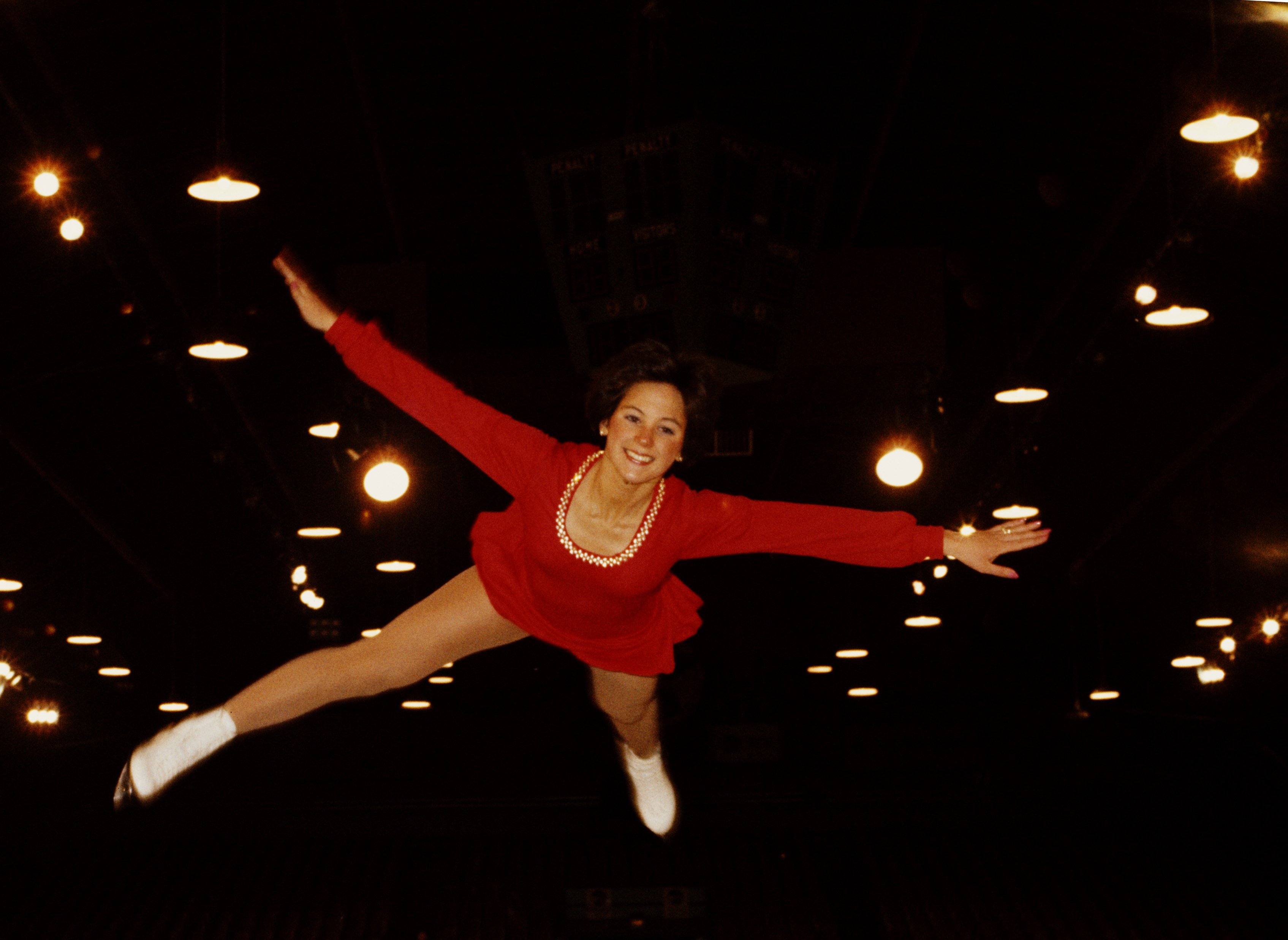 NO FAIRY TALE
But the story the public loved, of an 8-year-old girl who dreamed of skating and grew up to become an Olympic champion, was a tissue-thin deception wrapped around a less appealing truth. After Hamill's mother noted her budding talent, she drove her daughter mercilessly. Hamill confessed:
"I always had the sense that nothing was never good enough — striving for perfection." 
My latest @ParadeMagazine blog. http://t.co/H0neJd6iEI

— Dorothy Hamill (@DorothyHamill) February 14, 2014
Carolyn Hamill was a perfectionist, and obsessed with making her daughter a star - but when Hamill took to the ice at the World Championships in Innsbruck in 1976, she was notably absent. Hamill revealed:
"She'd driven me to every practice, she sat there hours on end in these freezing-cold rinks (...) and this was it for both of us. I was disappointed when she wasn't there."
ICYMI - my last Parade Blog re @Sochi2014 http://t.co/komt4zNItT

— Dorothy Hamill (@DorothyHamill) February 24, 2014
Hamill's father was present, but Carolyn never explained her decision not to attend what was one of the most important moments of her daughter's life. Years later, Hamill would discover that her mother suffered from the same chronic depression that would plague her life.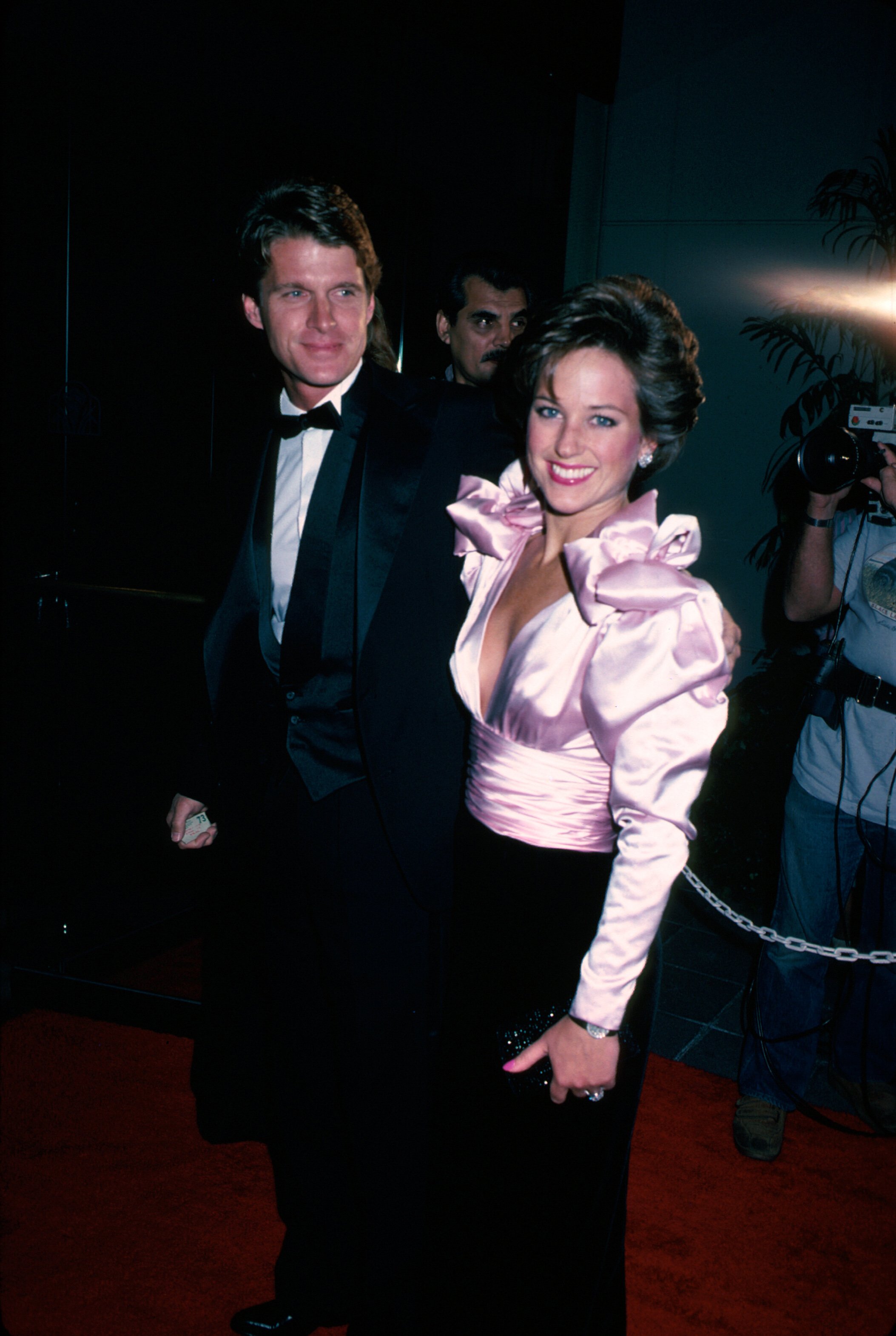 THE LOVE OF HER LIFE
In 1982, at the of 26, Hamill was madly in love with Dean Paul Martin, the handsome, dashing son of Rat Pack crooner Dean Martin. The couple married, but their union was all too brief. Just 20 months after the lavish wedding, Martin asked for a divorce. Hamill stated at the time:
"We are still the best of friends, we still love each other and the divorce will be amicable."
Here's a classic #ThrowbackThursday image of me, courtesy of my friends at @get_moving, America! #tbt pic.twitter.com/UwxmRgavCV

— Dorothy Hamill (@DorothyHamill) October 31, 2013
Hamill admitted that Martin was the love of her life, but agreed to the divorce after they attended couples therapy together. Hamill revealed:
"We were a passionate love affair when we were together, but we both had so much growing up to do, and unfortunately, we had to do it while traveling to different destinations."
40 years after my gold medal at Innsbrook, I penned this letter to my younger self in the @PlayersTribune. https://t.co/Op53BRiZI6

— Dorothy Hamill (@DorothyHamill) February 15, 2016
FIRST MEETING WITH DEPRESSION
Martin left Hamill in the summer when she couldn't skate her way to oblivion, leave her problems behind. For the first time, Hamill plunged into depression. She said:
"That's when I really noticed. I was devastated, depressed, sobbing for weeks because I'd lost my best friend as well as my husband."
Hamill's parents had also suffered from the disorder and had dealt with it by self-medicating with alcohol, an example the skater wasn't about to follow. Hamill plunged into a relationship with Dr. Kenneth Forsythe whom she admitted she was attracted to because he looked like Martin, and married him in 1987.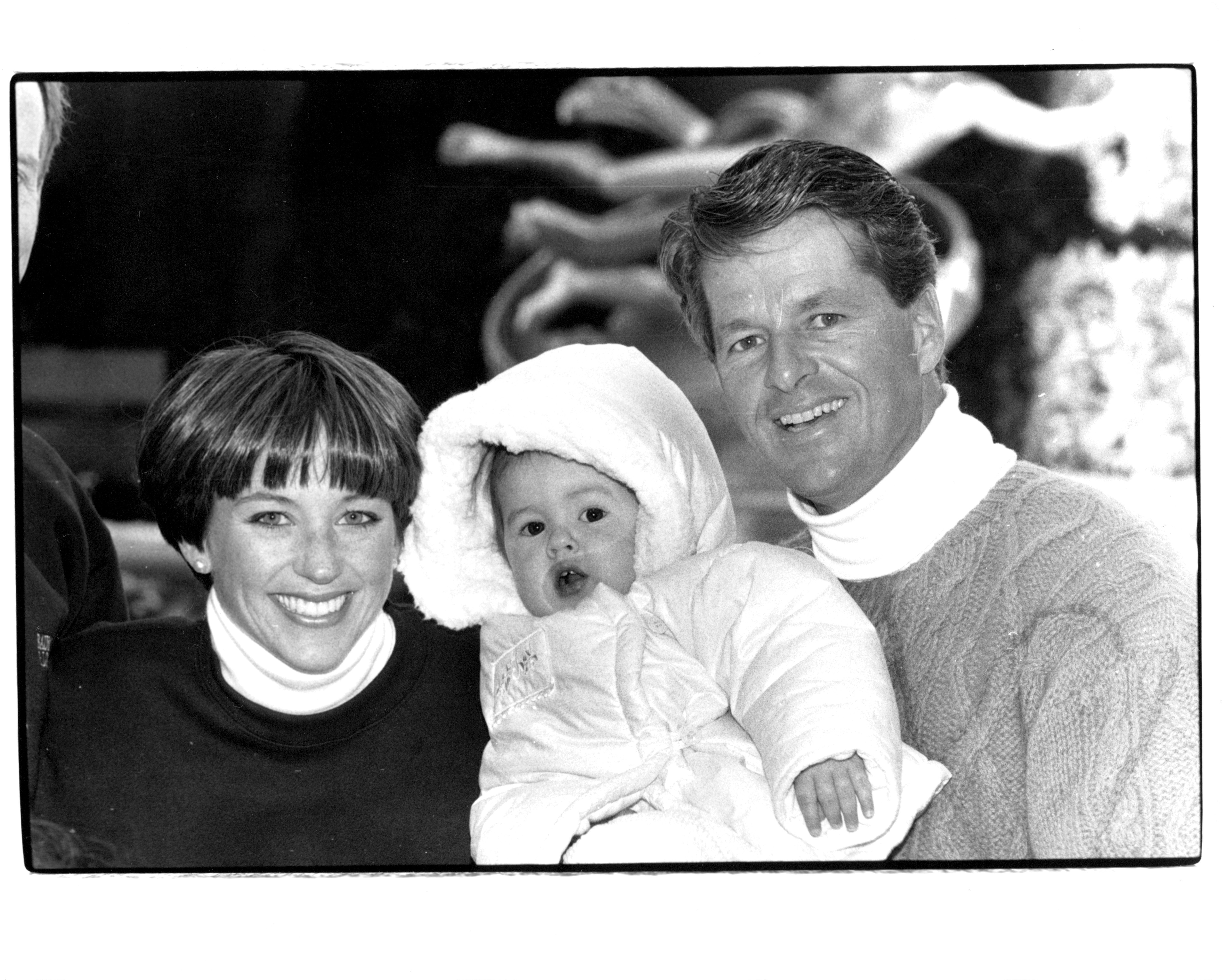 UNEXPECTED GRIEF
Shortly after her marriage, Martin, who had joined the Air National Guard as a jet pilot, died in a flying accident. Hamill was devastated. Even though she'd remarried, she still loved her first husband, and never recovered fully from the blow.
MOTHERHOOD AND DIVORCE
In 1988, Forsythe and Hamill welcomed their daughter, Alexandra, but just 8 years after her birth, the marriage fell apart and they divorced. The couple had invested in the Ice Capades in 1993, but the company's subsequent bankruptcy in 1995 added to their troubles.
Getting the word out on how to #BeWisER about #BreastCancer thanks to #CBSLA:https://t.co/Qydoid07MV pic.twitter.com/Su8qkicomz

— Dorothy Hamill (@DorothyHamill) May 20, 2016
BATTLING CANCER
The divorce from Forsythe was ugly, and for the first time, Hamill confronted her problem with depression head-on. She started therapy and learned to control her disorder through medication. In 2008, Hamill revealed that she was battling breast cancer.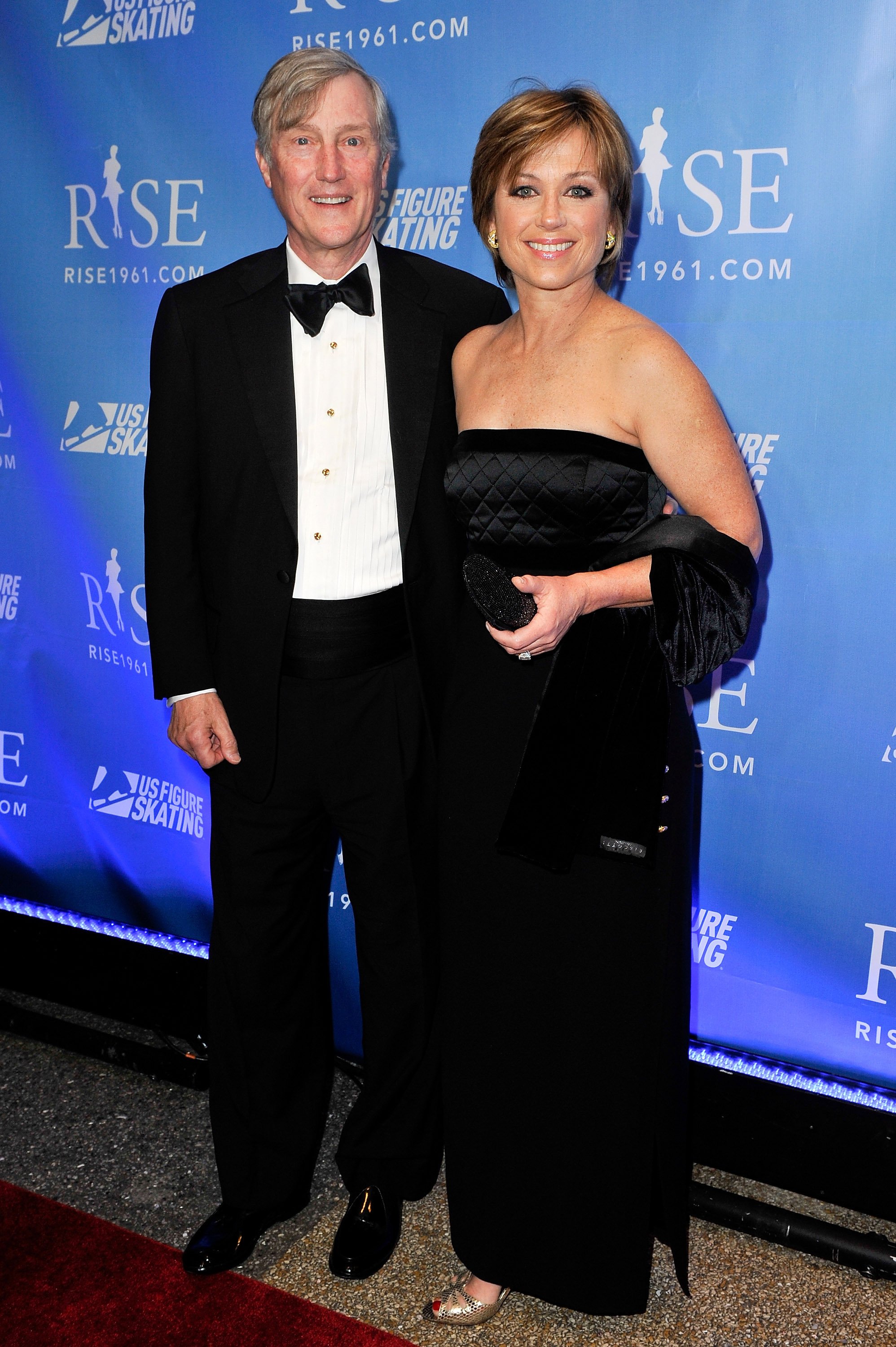 LOVE AT LAST
In 2009, Hamill married her third husband John McColl. McColl is a business executive who supported Hamill throughout her cancer battle. 
Hamill has revealed that her daughter Alexandra, now 30, also suffers from depression. Unlike her mother, Hamill has never encouraged her daughter to follow her onto the ice.
For the smiling Ice QUeen with her sassy hair cut, the price of fame and success was much too high.