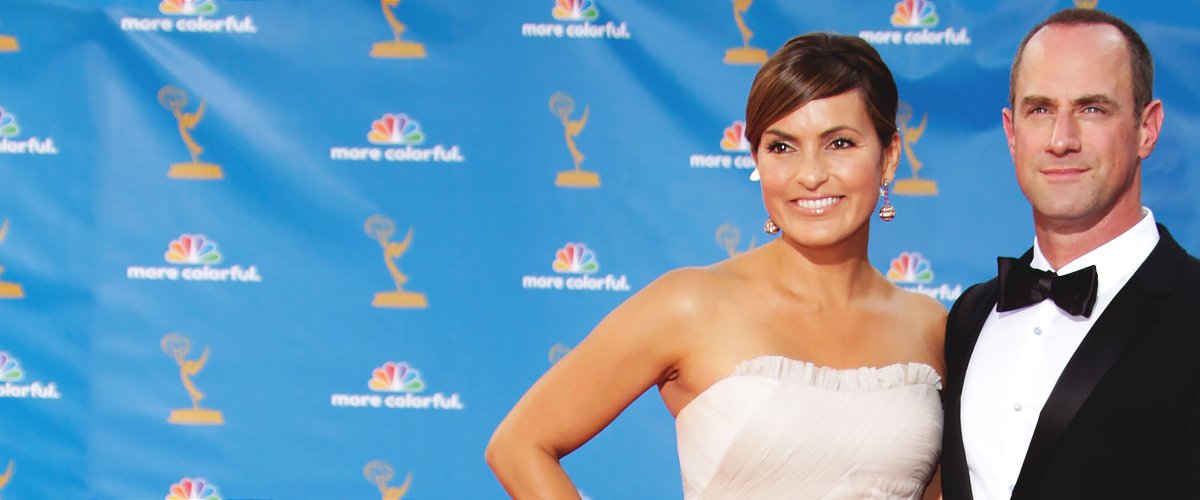 GettyImages
Mariska Hargitay and Christopher Meloni's Real-Life Friendship off the SVU Set
Mariska Hargitay and Christopher Meloni formed one of the most iconic detective duos in television as Olivia Benson and Elliot Stabler on "Law & Order: SVU."
Christopher Meloni has had a fruitful acting career after he departed from "Law & Order: SVU," back in 2011. However, none of his characters have been as iconic as Detective Elliot Stabler.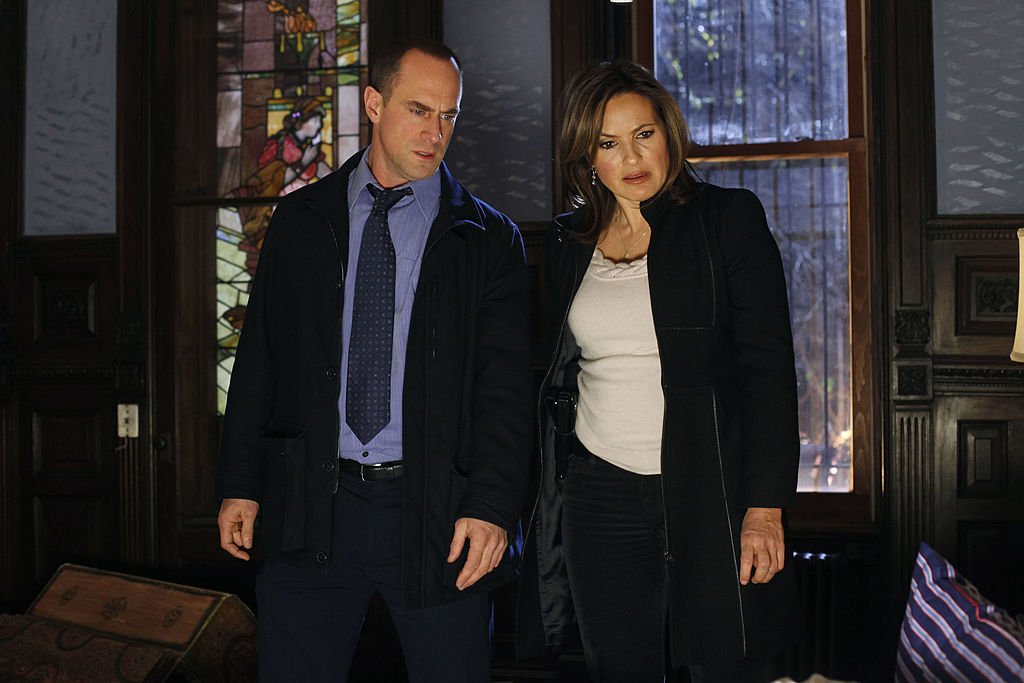 Christopher Meloni as Det. Elliot Stabler, Mariska Hargitay as Det. Olivia Benson on "Law & Order: SVU" December 07, 2010 | Photo: GettyImages
Mariska Hargitay, on the other hand, has been giving life to Olivia Benson, former NYPD detective turned Captain on the show for the past twenty-one years.
Fans loved Mariska and Christopher's chemistry on the screen, and they were the driving force of the show for 12 years.
But despite not working together, the pair of actors have continued showing their bond off the screen.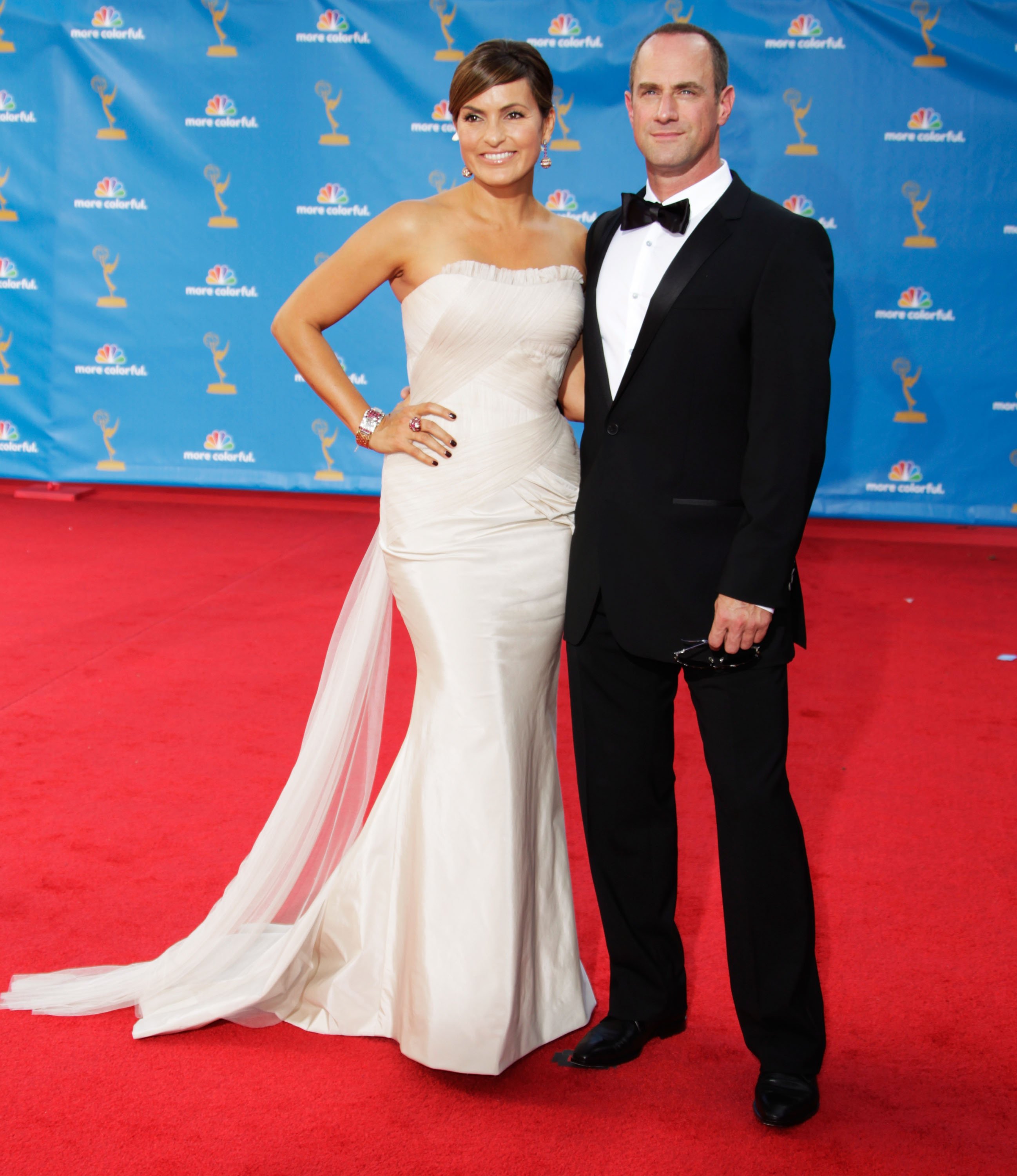 Mariska Hargitay and Christopher Meloni arrives at the 62nd Annual Primetime Emmy Awards held at the Nokia Theatre L.A. Live on August 29, 2010 | Photo: GettyImages
CHRISTOPHER'S EXIT FROM THE SHOW
When it was announced that Christopher Meloni would be leaving "Law & Order: SVU" because his negotiations with NBC fell through ahead of season 13 of the show, fans were utterly devastated.
Christopher will be starring in a new Dick Wolf production where Stable will be heading an NYPD organized crime unit.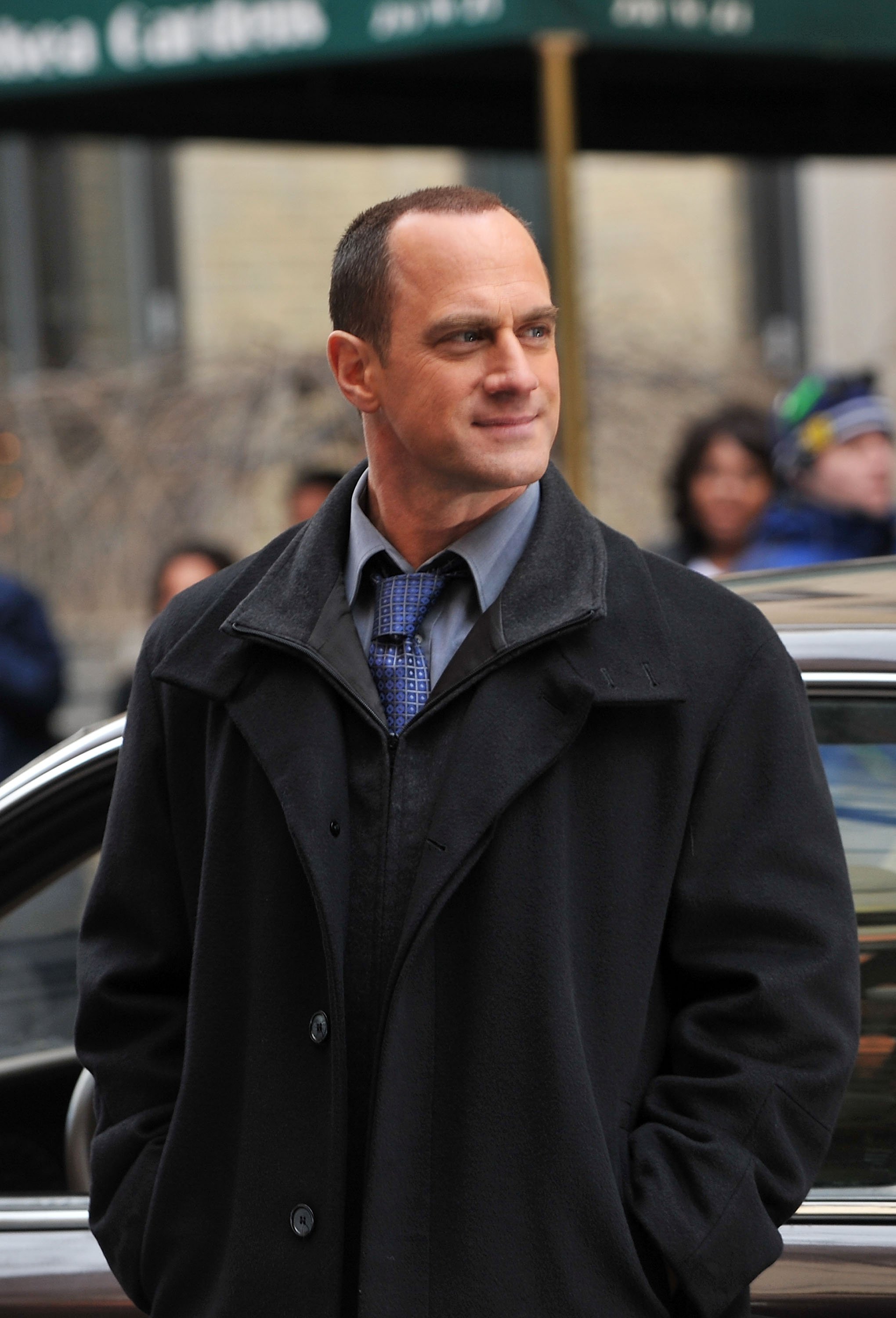 Christopher Meloni on location for "Law & Order: SVU" on the streets of Manhattan on January 26, 2010 | Photo: GettyImages
Detective Elliot Stabler was written off the show but not killed, and it was hinted that he quit to the force after an incident that took place at the end of season 12.
During the said incident, a vengeful woman opened fire at a police station, shooting some criminals in a cell. However, when she was about to direct her shots to the officers, Stabler had to intervene and shoot her.
Although Christopher would later reveal that he didn't regret leaving the show, for Mariska Hargitay, his departure was "devastating" and a "huge, huge adjustment," as she told Today at the time.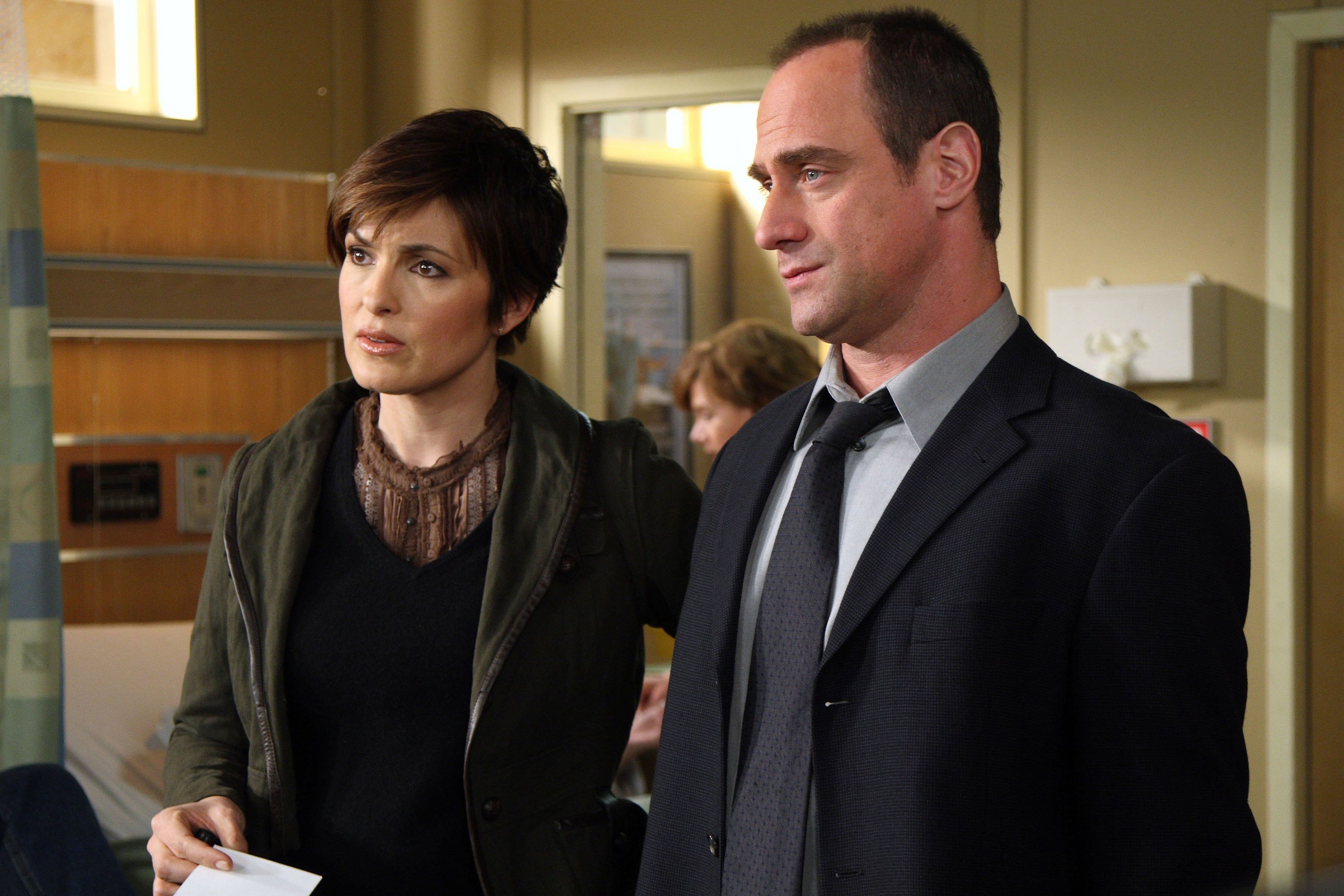 Mariska Hargitay as Detective Olivia Benson, Christopher Meloni as Detective Elliot Stabler on "Law & Order: SVU" May 07, 2007 | Photo: GettyImages
During a TV special to commemorate the 21st season of the show, Mariska, the only original member of the cast still on the series, reflected on seeing people come and go. She said:
"It's life. One door closes and another one opens. People come into our lives and then they leave their lives. You keep going."
Although she didn't talk specifically about Christopher's exit, Mariska said that it has been "painful and scary" to see people leave.
THEIR INSTANT CHEMISTRY
Mariska and Christopher met during the auditions for the show in the spring of 1999, as revealed in the book "The Law & Order: SVU Unofficial Companion."
They were at Rockefeller Center for the audition of the two lead roles, and the candidates had been narrowed down to seven finalists who would audition for Dick Wolf, the creator and producer of the show.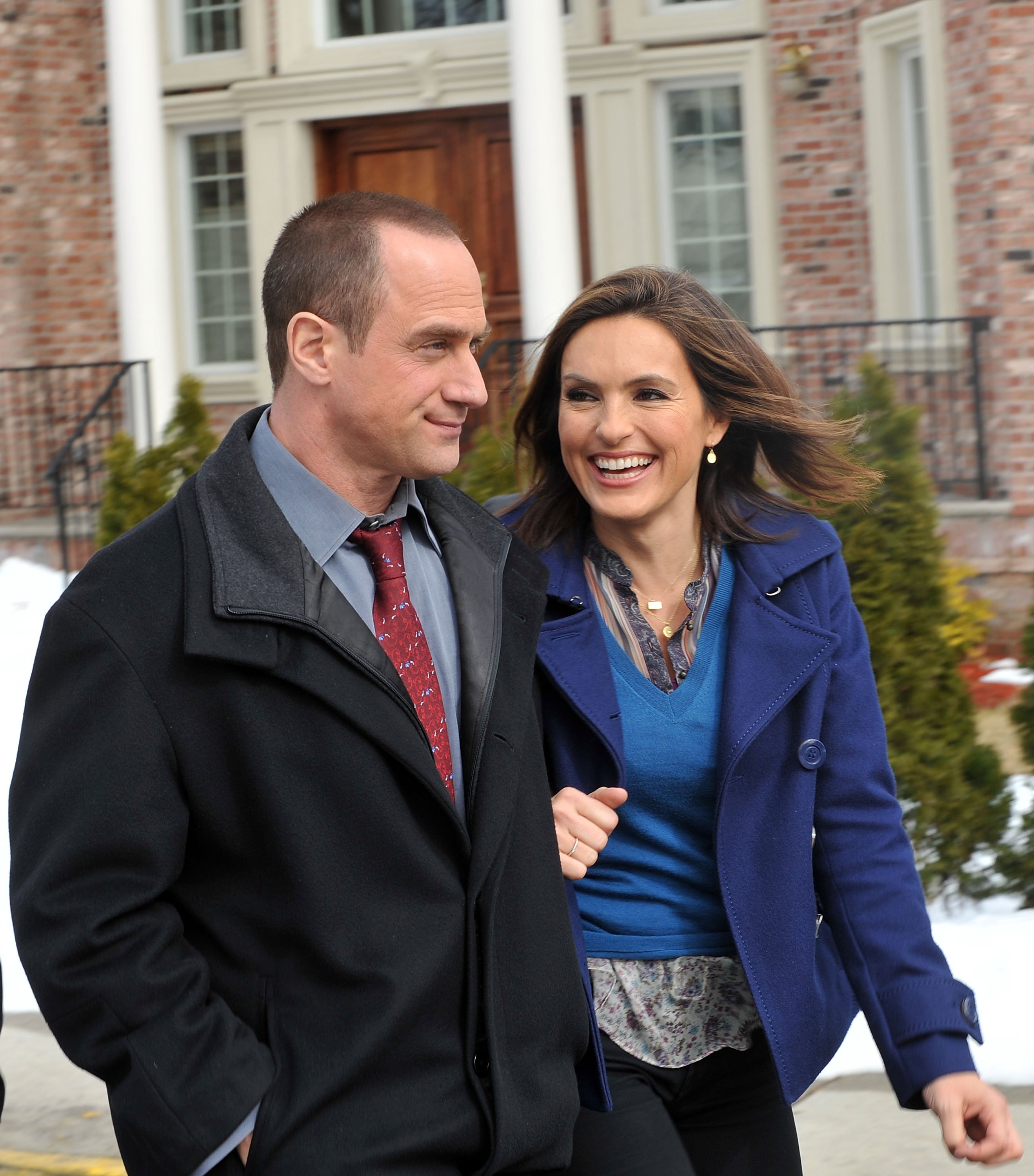 Christopher Meloni and Mariska Hargitay on location for "Law & Order: SVU" on the streets of Fort Lee, NJ on March 4, 2010 | Photo: GettyImages
Mariska recalled that from the minute they met, she and Christopher were laughing and chatting non-stop.
Then, someone from the casting crew started pairing up the candidates, and she thought, "I want to be with that guy!' Because we already had a thing." Luck was on her side, and they were paired up.
Christopher, on the other hand, recalled thinking, "who's the chick with all the energy?" and said he knew from the get-go that Marisa was going to The One.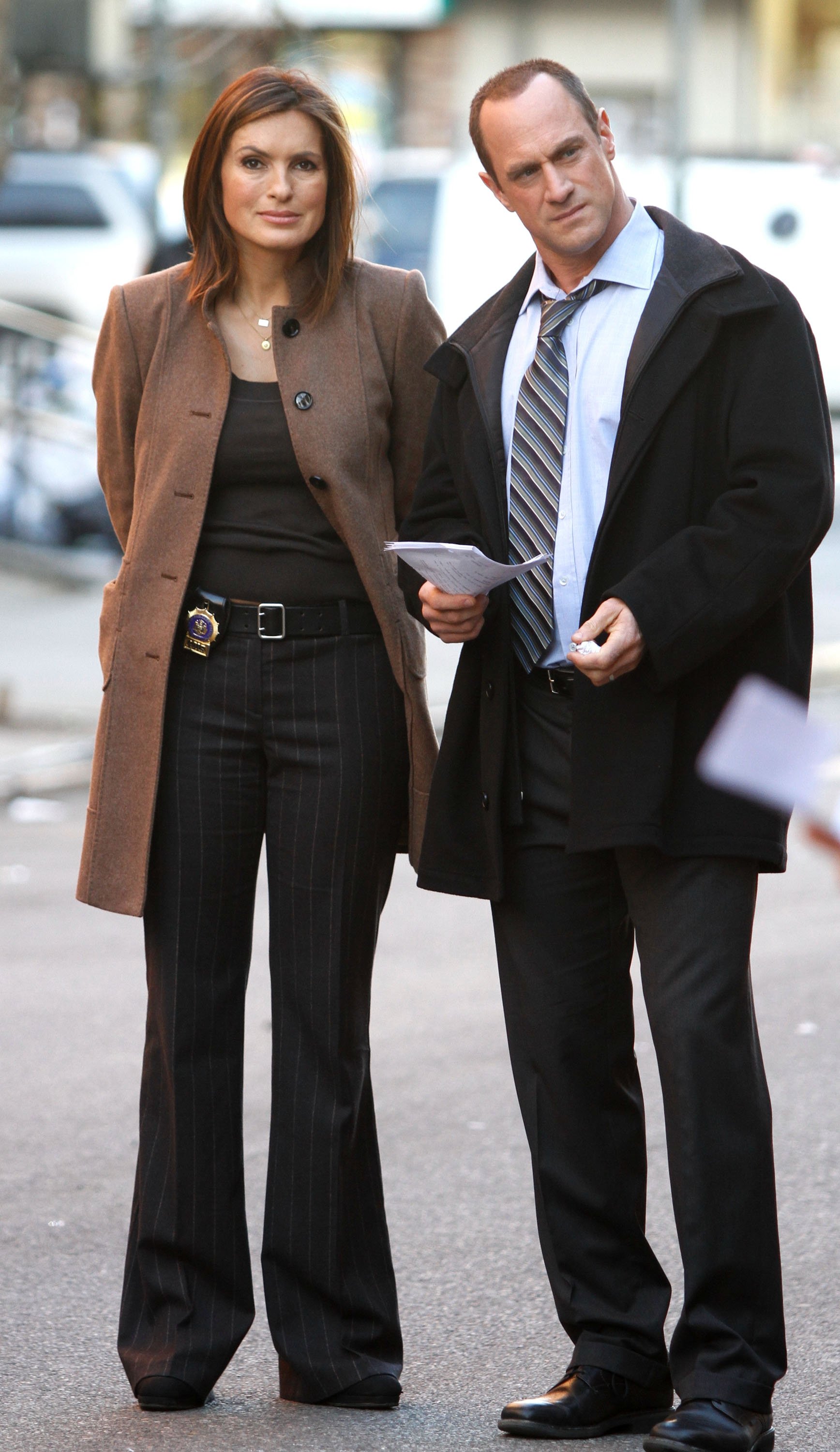 Mariska Hargitay and Chris Meloni are seen working on the set of the NBC TV Show "Law and Order SVU" in Harlem on March 17, 2010 in New York | Photo: GettyImages
The moment they were called to audition, Christopher was in the middle of telling Mariska a funny story, so, as they got on the stage, he announced to the room, "Hold on just a second, I'm going to finish telling this story."
"I think that put us at ease, and unconsciously there was a connection you could see: That she was now my partner," Christopher continued.
After their audition, there was a moment of silence among the casting crew, and Dick Wolf allegedly blurted out, "Oh well. There's no doubt who we should choose—Hargitay and Meloni."
A REAL-LIFE FRIENDSHIP
Throughout the years after Christopher's exit from the show, he and Mariska have shown they're still the best of friends.
The pair often shares pics of their encounters on Instagram, and they have nothing but words of admiration and love for each other, with Mariska once describing their friendship as "instantaneous ease, chemistry, trust, comfort."
The pair last reunited in September 2019, when Mariska shared a series of pics of their Sunday dinner, and fans immediately started clamoring for a reunion between Benson and Stapler.
BACK TO THE "LAW & ORDER" UNIVERSE
So, when NBC announced in late March the return of Christopher and Stabler to a brand new "Law & Order" spin-off, Mariska was more than happy to welcome her friend back home with a heartfelt Instagram post.
"Happy birthday @chris_meloni," she wrote, adding, "Congratulations and welcome home Elliot Stabler #ItsBeenAWhile #MissedYou."
According to Deadline, Christopher will be starring in a new Dick Wolf production where Stable will be heading an NYPD organized crime unit.
The series is set to have 13 episodes and, since it is based in New York City, there's a high chance of a reunion between Stapler and Benson.
On March 31, a desperate fan asked Christopher to confirm the news so that fans could "sleep easy." Christopher replied with a cryptic, "sleep tight."
"Law & Order" is currently on its season 21—holding the record for the longest-running primetime drama on television—and was renewed for three more seasons earlier this year.
Please fill in your e-mail so we can share with you our top stories!