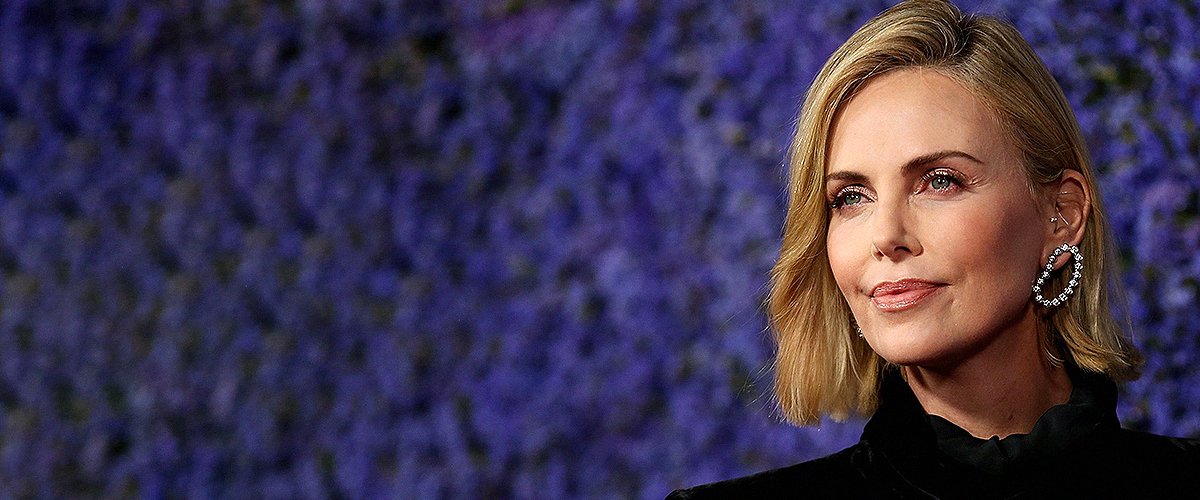 Getty Images
Charlize Theron Got Candid about Using Wrong Pronoun for Her Adopted Child

Hollywood star Charlize Theron is an incredibly talented actress and loving mom of two. In a recent interview with Chris Azzopardi for Pride Source, the actress opened up about having a transgender daughter and how she initially struggled with using the right Pronoun.
The LGBTQ community continues to expand, and with every passing day, they demand more inclusiveness in various aspects of life.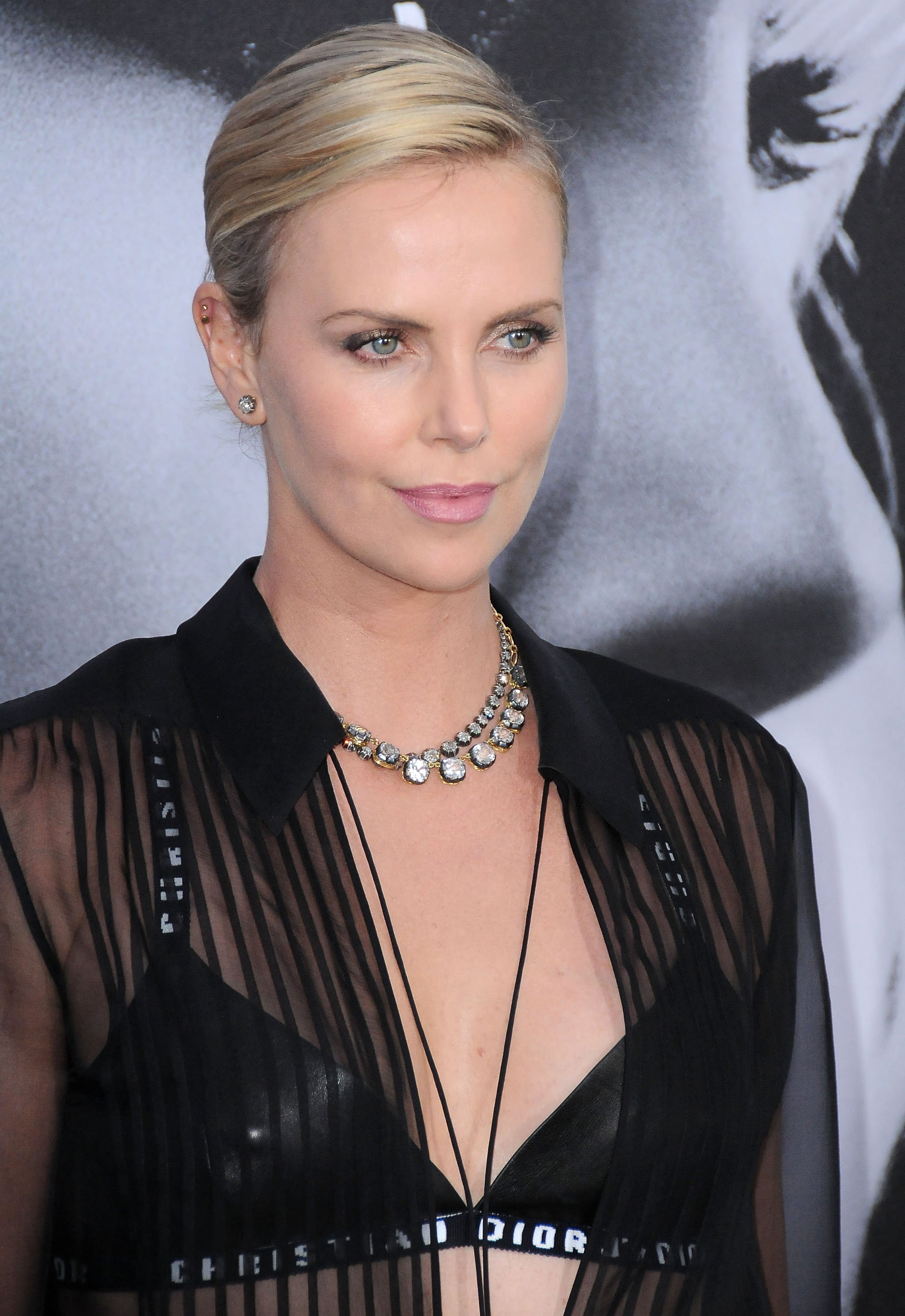 Charlize Theron at the premiere of "Atomic Blonde" in July 2017. | Photo: Getty Images
With the world gradually coming to accept the uniqueness of every individual, more is expected from parents of children who are now starting to identify as transgender in helping them find their voice and truth in society.
One person who seems to be leading the way in this regard is star actress Charlize Theron. The talented role interpreter is a proud supporter of the LGBTQ community and, in recent years, has pushed for more representation of the LGBTQ people on screen.
During the interview with Pride Source, when asked if having a transgender daughter, has somehow influenced her advocacy for matters concerning the LGBTQ community, Charlize Theron responded by explaining why she finally decided to speak out about her daughter's transition. In her words:
"I feel like as her mother, for me, it was important to let the world know that I would appreciate it if they would use the right pronouns for her."
Charlize also added that it became harder for her transgender daughter as she got older, and the press was still referring to her using the wrong pronouns.
She also talked about what it feels like to be raising children of African American descent.
She also admitted to hurting her daughter's feelings whenever she talked about her to the press using the wrong pronouns. The screen goddess decided at that point that she didn't want to be that type of mom and carried on to speak her truth.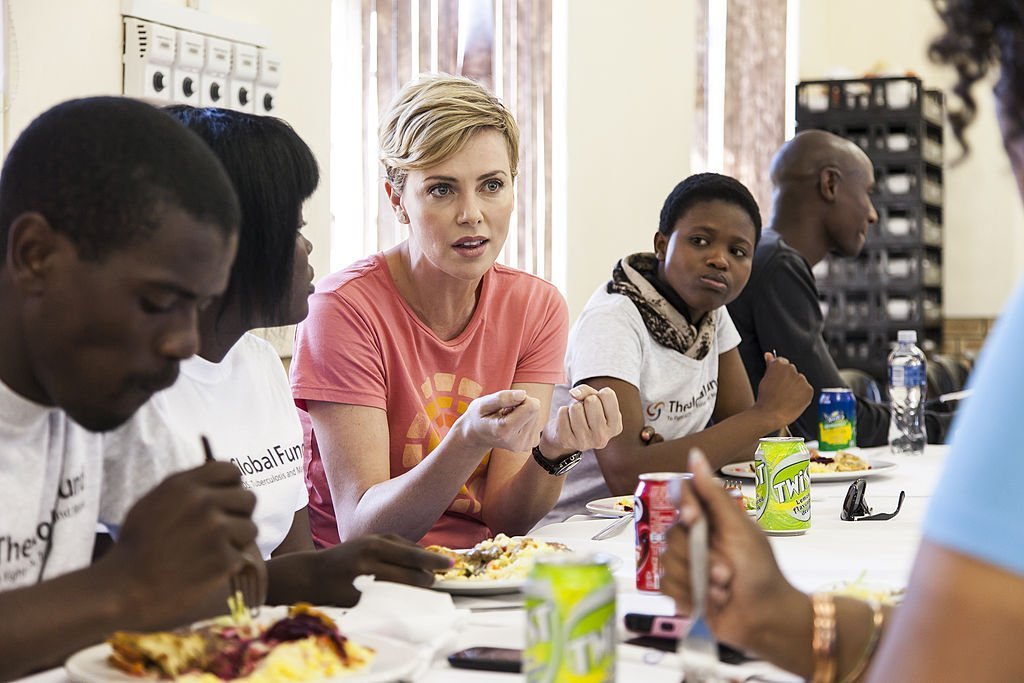 Charlize Theron visiting a Youth Ambassador Project funded by the Global Fund to Fight Aids in August 2013. | Photo: Getty Images
CHARLIZE THERON'S TRANSGENDER DAUGHTER
Charlize Theron's son Jackson said he no longer wanted to be identified as a boy when he was three years old. The award-winning actress made this revelation during an interview in 2019.
She added that Jackson (now seven), is every bit a girl as his younger sister August Theron. Continuing, the 44-year-old actress said:
"They were born who they are and exactly where in the world both of them get to find themselves as they grow up, and who they want to be, is not for me to decide."
The Oscar-winning actress who realized that she was raising a transgender child three years ago, recently took to social media to share a picture of her transgender daughter Jackson in a beautiful red dress.
Charlize claims she decided to finally speak out about having two daughters because she wanted the world to start addressing her adopted daughter Jackson with the right pronouns.
The "Bombshell" actress credits her mum for raising her to believe entirely in everyone living their truth. It is such values that have formed the core of who the star actress is today and her support for the LGBTQ people and vulnerable women.
CHARLIZE PERSONAL LIFE AND SUPPORT FOR LGBTQ
The stunning actress has consciously invested in playing a cadre of queer and bisexual characters in several of her movies in a bid to normalize non-heterosexuality in film and allow LGBTQ characters to exist beyond just their identity.
Some of these movies include "Monster," "Tully," "Atomic Blonde," and "Bombshell," which she executive produced.
The award-winning actress received significant criticism for her parenting when her eldest child, Jackson, 7, who was introduced to the world as a boy, was continuously spotted wearing dresses and with long braided hair.
The actress had also famously revealed during an appearance on "The Tonight Show" with Jimmy Fallon that her eldest child Jackson Theron was obsessed with a Tinker Bell doll.
Well, after much criticism and media speculation, the actress in 2019, came out to reveal that she was indeed raising Jackson as a girl. In her words:
"Yes, I thought she was a boy, too. Until she looked at me when she was three years old and said: 'I am not a boy!'"
CHARLIZE THERON'S KIDS
In a 2019 interview with NPR, the iconic actress revealed that she wasn't very specific when she went for adoption and cast an extensive net, hoping that her children would find her rather than the other way around.
Her decision brought about the adoption of two African American daughters, 7-year-old Jackson Theron and younger sister four-year-old August Theron. Charlize Theron's daughter Jackson was adopted in 2012, while August was adopted in July 2015.
In a 2018 episode of "The View," the mother of two sat with the ladies to discuss the realities of motherhood and how it has affected her life. She also talked about what it feels like to be raising children of African American descent.
During an interview with New York Times, Charlize Theron claimed that her experiences with motherhood helped her get into the character in the movie "Tully," where she plays a stressed-out mother of three and gained 50 pounds in preparation for the film.
Charlize, who is a single mom of two, is pleased with her current family size and reaffirms that this is what she can handle.
The South African born actress has been single for over a decade but says she is open to dating and finding love again. Although she maintains that marriage is out of the cards as she never planned on getting married ever since her childhood.
Please fill in your e-mail so we can share with you our top stories!