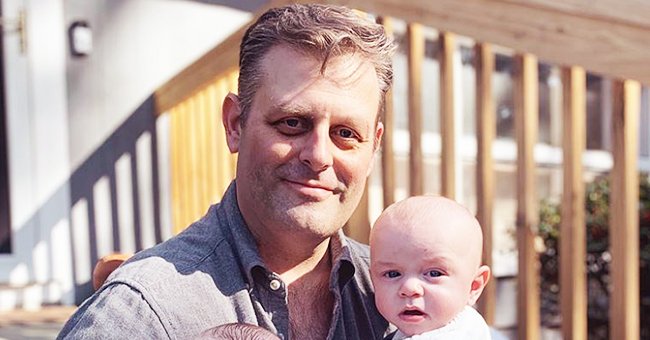 facebook.com/elizabethtillettrn
Man Put in Coma during Coronavirus Treatment Wasn't Able to Recognize His Wife at First
Amid the rising US Coronavirus death toll, some good news has emerged about the first confirmed case of COVID-19 in Connecticut, Chris Tillett, who has made a swift recovery after being induced in a coma for ten days.
Recounting his experience, the father of two says he couldn't recognize his wife after the treatment. A delighted Chris Tillett has been reunited with his wife and twins after a near-death experience saw his doctors have to sanction a medically induced coma to save his life from the Coronavirus infection.
Chris, who is the first confirmed case of Coronavirus in Connecticut, returned from a work conference in San Francisco when he developed a 102-degree fever, which was erroneously treated as flu by his doctor.
His condition worsened, and within a matter of days, he had to be rushed to the emergency room, where further tests were conducted on him. Chris was, unfortunately, confirmed as the first case of the pandemic in the state.
Due to the severity of his symptoms, he was immediately transferred to the ICU, where he was placed in a medically-induced coma. Speaking to PEOPLE, Chris' wife Elizabeth, 32, summed up the events:
"It's like, 'Okay, my husband is sick, and now he has pneumonia..., 'He's in a coma with the virus that I didn't know anything about and hadn't been in our state, and I hadn't researched at all.'"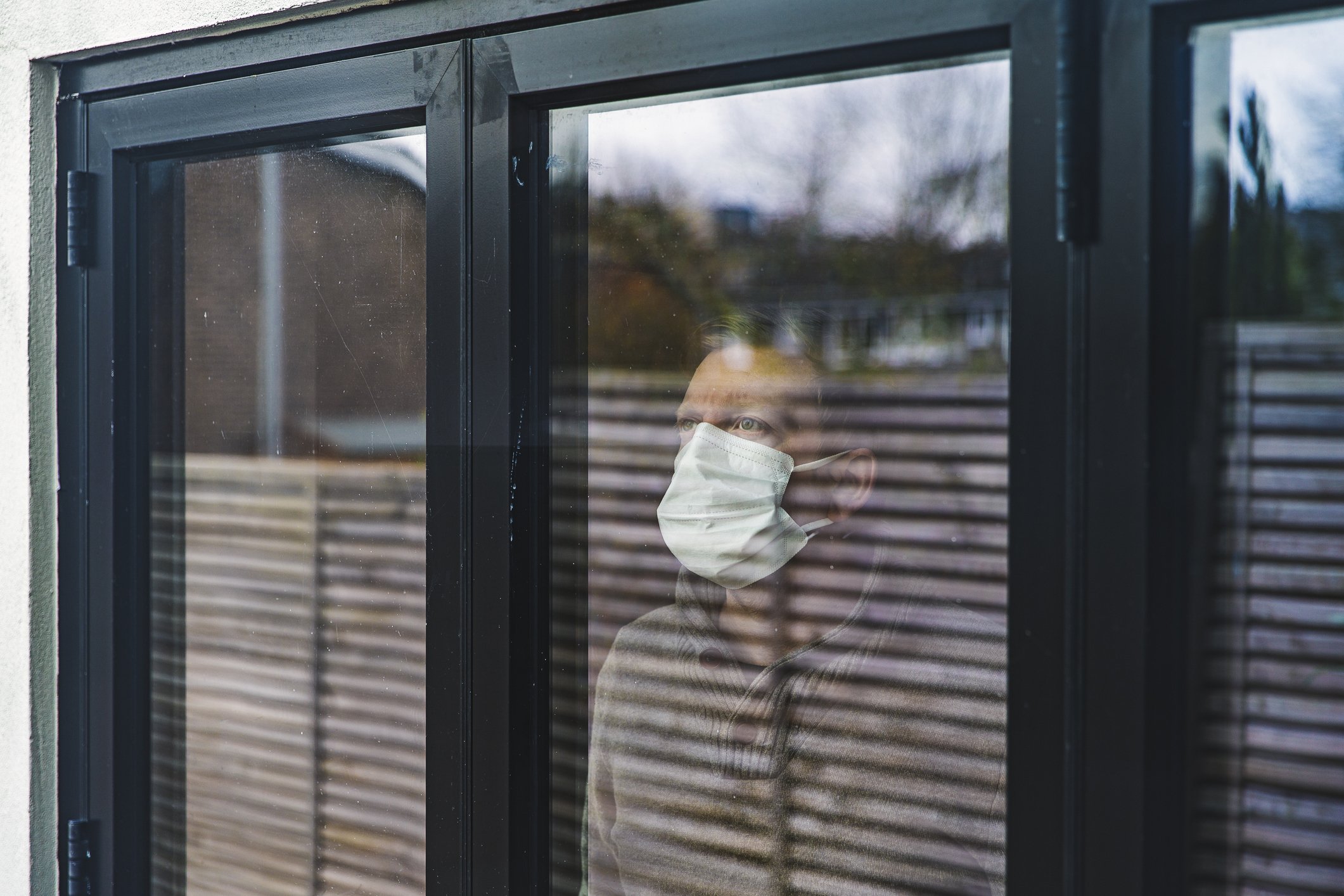 A photo of a man wearing protective mask and standing by the window. | Photo: Getty Images
Chris, 45, who claims he didn't initially recognize his wife after getting out of the coma, was full of praise for Elizabeth, who held things down at home with their five months old twins.
Meanwhile, it wasn't the same for an 84-year-old Pennsylvania man. Cecil "Mac" Hargrove, died Friday, March 27, at Penn State Milton S. Hershey Medical Center, where he was admitted just 17 hours earlier with complaints difficult breathing.
The agony of three siblings who work in different sections of the health industry and are currently facing joblessness.
Hargrove was first diagnosed with chronic obstructive pulmonary disease, and then viral pneumonia before his test results finally confirmed he had Coronavirus.
The deceased's son, Blake Hargrove, insisted his father would not want to risk the chance of being unable to speak to his family while being kept alive on a ventilator. He later confirmed his father's wishes through a phone call, and the family said their goodbyes to the 84-year-old grandfather through FaceTime. Speaking to PennLive.com, Blake said:
"All of his grandchildren were able to tell him they loved him and he was able to tell them he loved them."
Digital generated image of financial line chart showing fallings because of coronavirus COVID-19 on blue background. | Photo: Getty Images
In another sad case reported by PEOPLE, three members of a close-knit New Jersey family lost their lives, with four others in critical condition due to the deadly Coronavirus.
It all happened after family members gathered at the home of late matriarch Grace Fusco on March 3, for a family dinner. The Coronavirus pandemic continues to wreak havoc globally, and its devastating effect is being felt by the ordinary people across several cities in the world.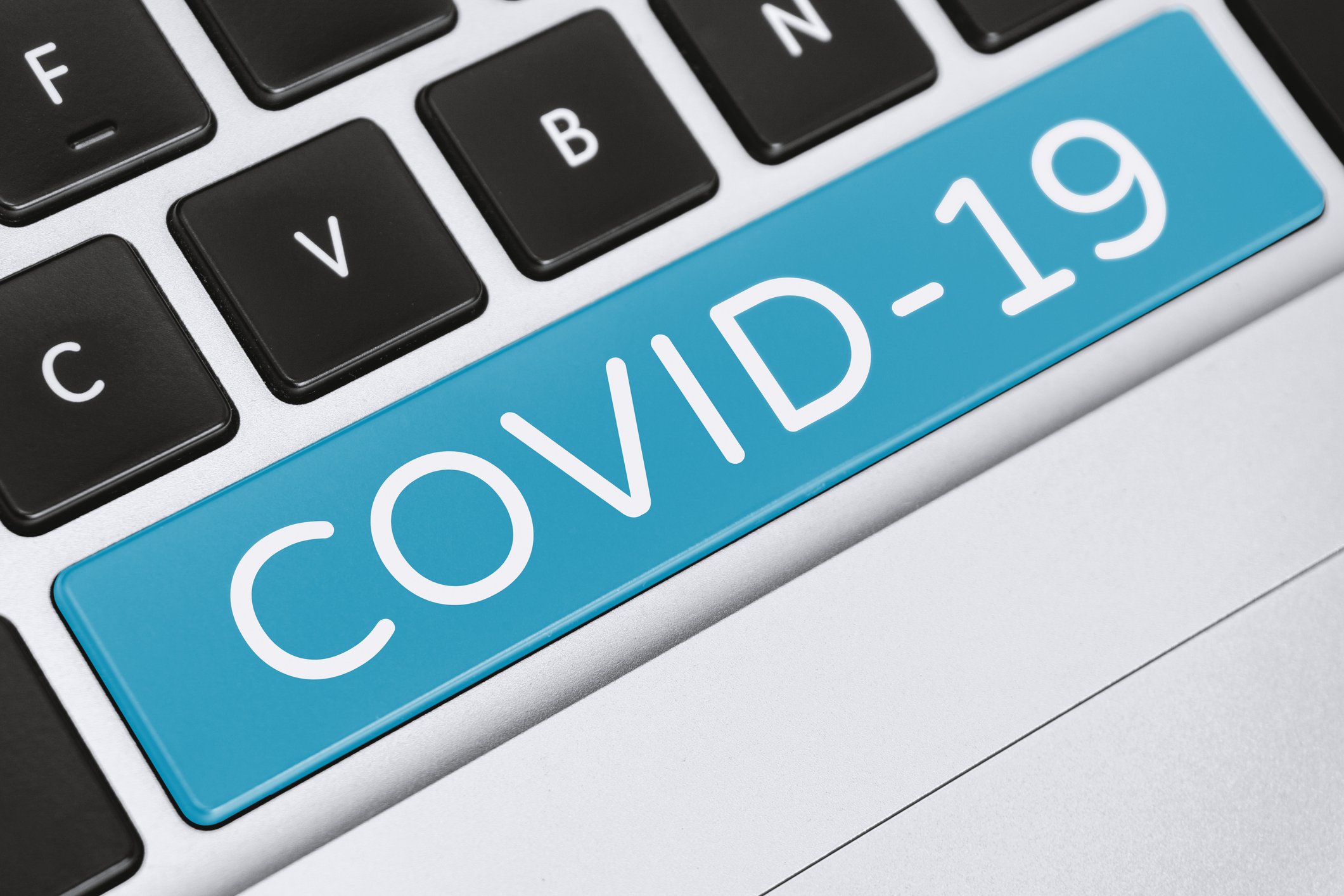 Covid-19 Word on a computer keyboard keys. | Photo: Getty Images
As half of the world's population is forced to stay at home in self-isolation, a special report by PEOPLE details the agony of three siblings who work in different sections of the health industry and are currently facing joblessness.
Please fill in your e-mail so we can share with you our top stories!