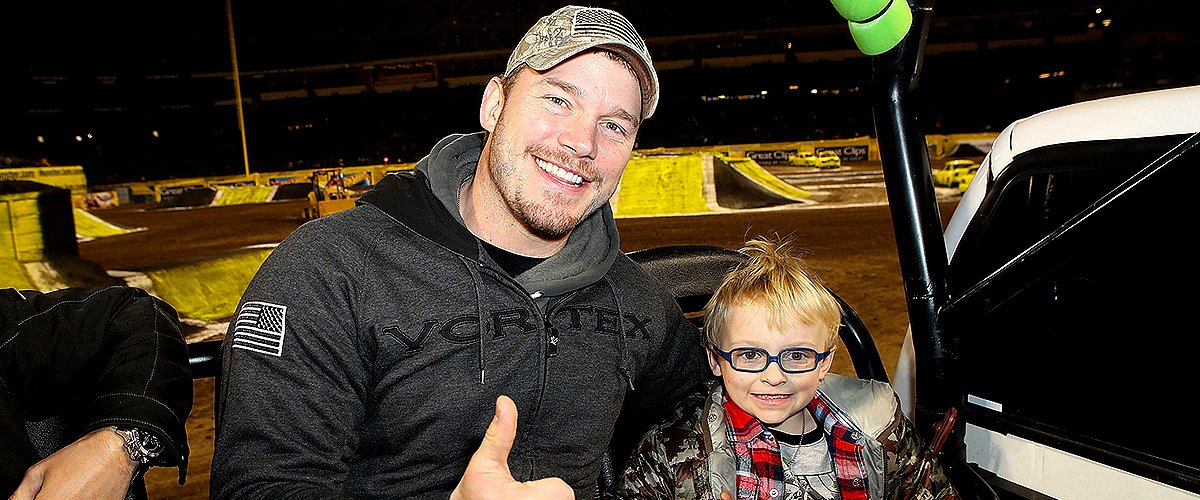 Getty Images
Chris Pratt Is a Proud Father to Son Jack Whose Premature Birth Restored His Faith in God

"Guardians of the Galaxy" star Chris Pratt revealed why the birth of his son Jack renewed his faith in God.
Chris Pratt's son Jack's birth in 2012 changed the actor's life radically in a number of ways, and the most important change was spiritual in nature.
Chris and his then-wife Anna Faris faced Jack's first months with trepidation since the little boy was born nine weeks premature and weighing only 3 pounds 12 ounces.
A pediatric neurosurgeon explained to Chris and Anna that Jack had had severe bleeding of the brain, and might have severe developmental disabilities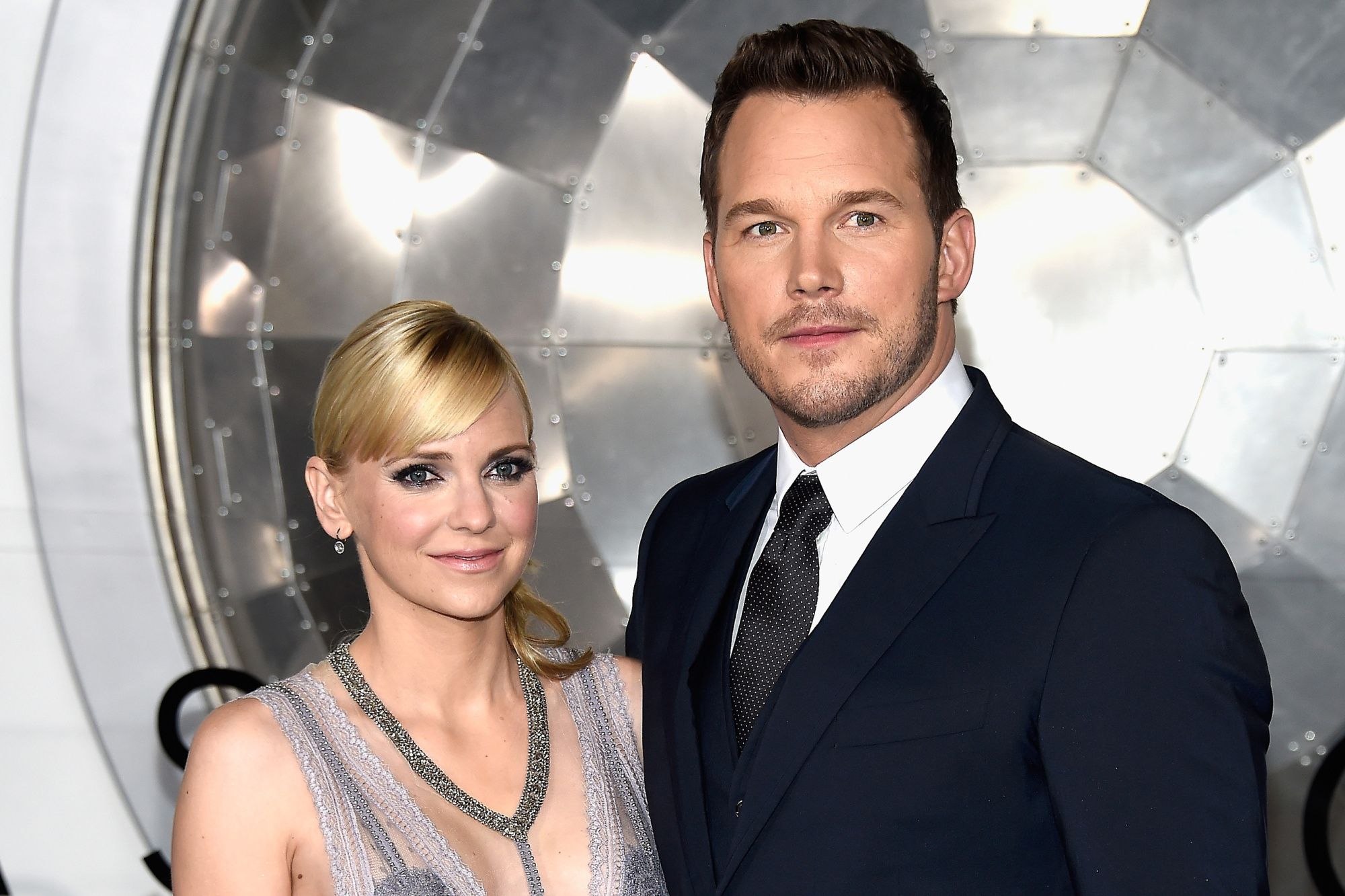 Anna Faris and Chris Pratt at the premiere of "Passengers" in 2016 in California | Source: Getty Images
A WORRYING PROGNOSIS
Since Jack was so tiny, doctors were worried that the baby might have special needs and would need cosmetic surgery to correct his eyes.
Their harrowing experience started when Anna's water broke 10 weeks before her due date, and she was rushed to the hospital. She revealed:
"For those of you who haven't had babies, let me assure you: you can't really mistake your water breaking for peeing. They are entirely different sensations."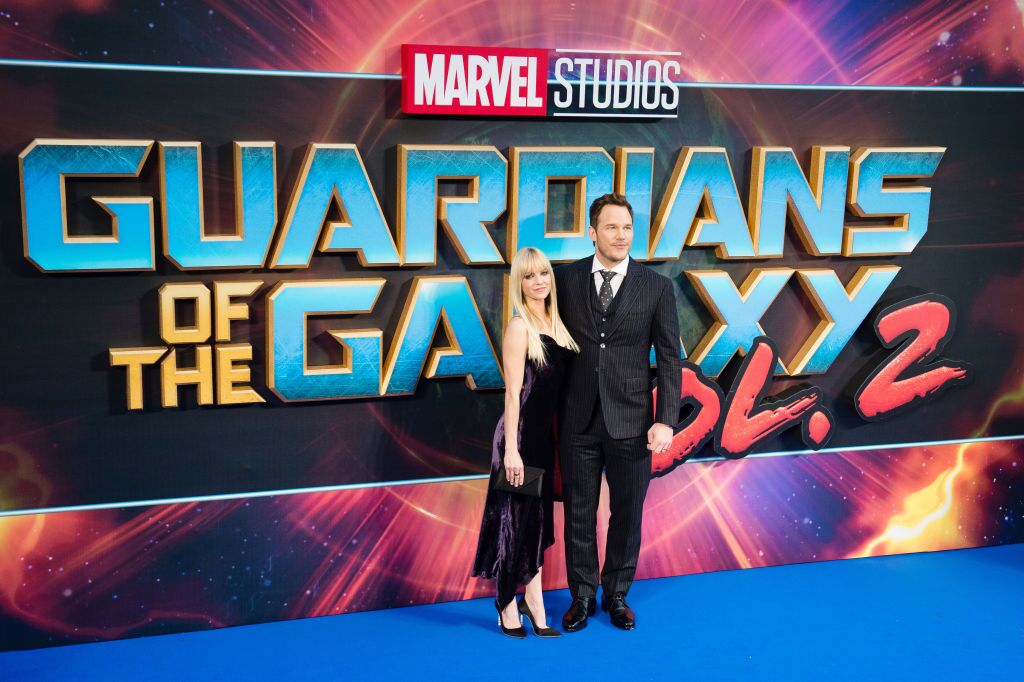 Anna Faris and Chris Pratt at the European Gala Screening of "Guardians of the Galaxy Vol. 2" in 2017 in London | Source: Getty Images
SEVEN DAYS BED REST
For the next 7 days, Anna was on complete bed rest, in the hopes of delaying her labor for as long as possible. Doctors warned Anna that she might not be able to hold her son after his birth since he'd need to be in an incubator. She said:
"When you have a healthy pregnancy, you never wonder if you'll get to hold your son right after he's born. It's a given. I was terrified, but I also knew I had to be a soldier."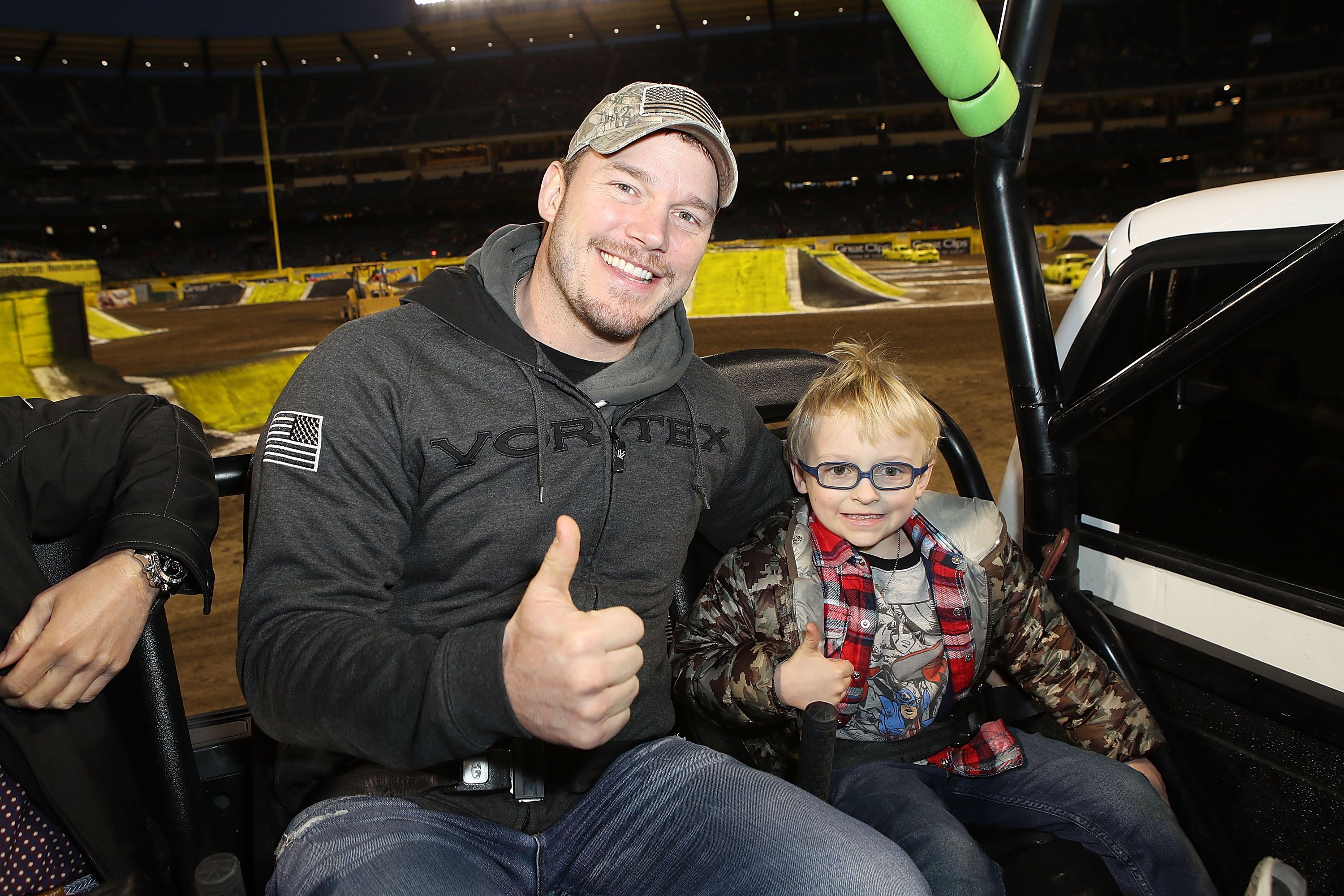 Chris Pratt and son Jack at the Monster Jam Celebrity Event at Angel Stadium in 2018 in Anaheim, California | Source: Getty Images
AN AGONIZING LABOR
Jack's birth was an agonizing ordeal that Anna still has trouble verbalizing. For the following four weeks, the actress helped her son in the only way she could, by giving him her milk. Anna confided:
"I spent all day there, pumping milk for my baby until my nipples were bleeding and blistered, because it felt like the only thing I could do to help him. "
FRIGHTENING NEWS
But after Jack's birth, worse was to come. A pediatric neurosurgeon explained to Chris and Anna that Jack had had severe bleeding of the brain, and might have severe developmental disabilities. The neurosurgeon revealed that they would have to wait until Jack was 18 months old to evaluate possible brain damage. Chris said:
"We were told, OK, you need to be prepared for raising a special-needs child.' And we felt like it was devastating, but it also felt like, you know, 'We can do this.' He's alive."
TAKING JACK HOME
A month after his birth, Chris and Anna took the tiny Jack home, The frail baby, weighing just four pounds, three ounces, had almost daily appointments with heart specialists, neurologists, and ophthalmologists, as well as physiotherapists. Chris revealed:
"I made promises in that moment about what kind of dad I wanted to be and I just prayed that he'd live long enough that I could keep them."
JACK'S ASTONISHING RECOVERY
But the tiny baby proved to be a fighter, and his health improved by leaps and bounds. Defying the neurosurgeons' direst predictions, Jack turned out to be a bright and perfectly normal little boy, verbally precocious and intuitive. Chris shared:
"Our Jack went from a small, helpless little squirt to a strong, smart, happy, funny, beautiful boy who loves monster trucks and Daniel Tiger, and, believe it or not, loves vegetables."
Jack, now 7, suffers only from minor muscular problems in his legs and has some vision issues. For Chris, his son's incredible recovery has affirmed his faith in God and His mercy. He declared:
"It restored my faith in God, not that it needed to be restored, but it really redefined it."
AN UNUSUAL DIVORCE
Nearly 8 years after Jack's birth, Anna and Chris are loving co-parents, but they are no longer married to each other. The couple announced their divorce in 2017. They agreed to forgo spousal support, and live close to each other in order to be there full-time for Jack. Chris revealed:
"Our son has two parents who love him very much and for his sake we want to keep this situation as private as possible moving forward."
In 2018, Chris met Katherine Schwarzenegger through her mother, Maria Shriver, and the two started dating. In January 2019, the couple announced their engagement, and in June of the same year, they were married in Montecito, California.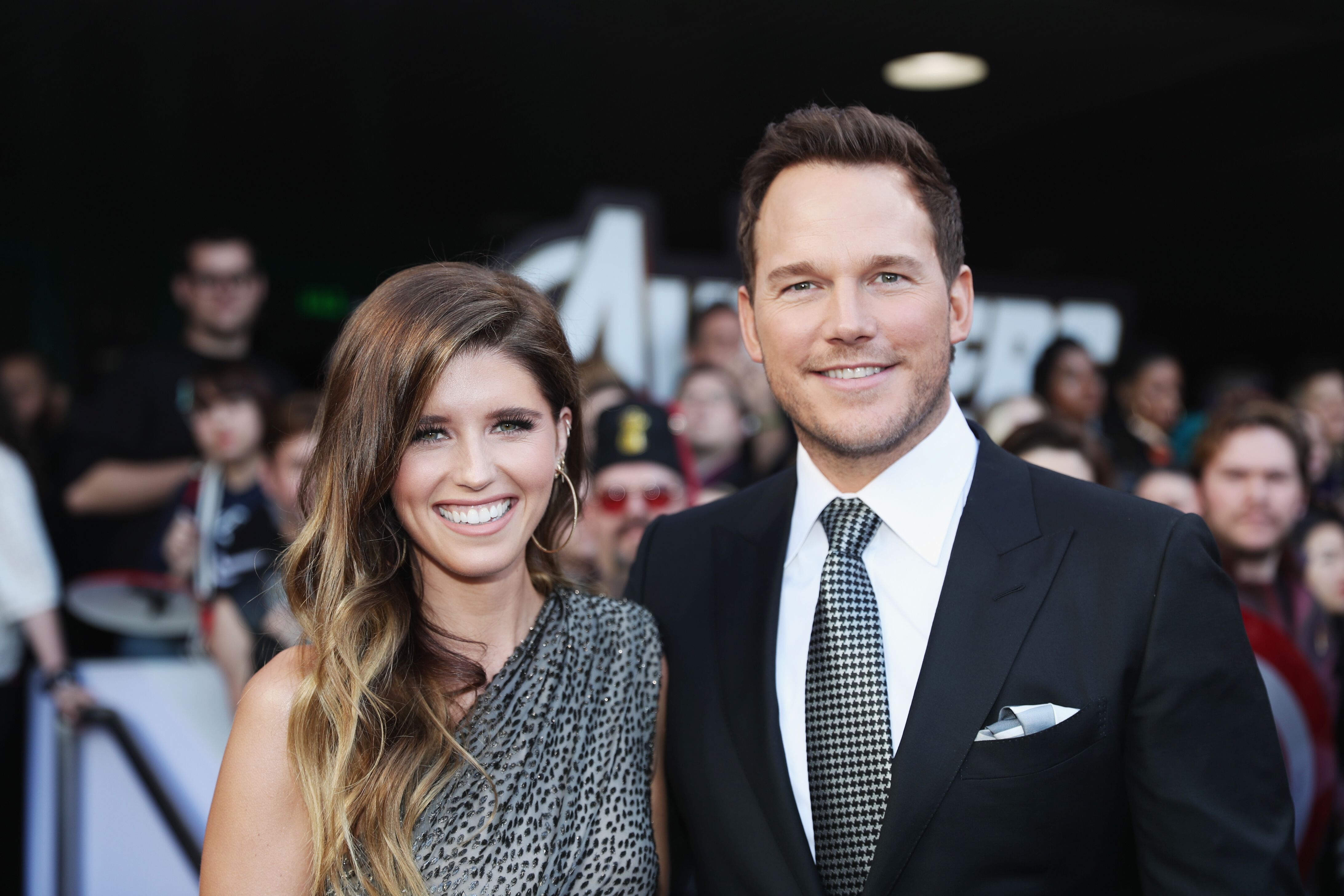 Katherine Schwarzenegger and Chris Pratt at the world premiere of "Avengers: Endgame" in Los Angeles in 2019 | Source: Getty Images
On January 13, 2019, Chris announced through Instagram that he and Katherine were engaged. They were married on June 8, 2019, in Montecito, California.
Anna started dating cinematographer Michael Barrett in September 2017, and the couple announced their engagement in 2020.
The two couples are friendly and frequently take Jack out on family outings. For Anna Farris and Chris Pratt, their wonderful son really does come first.
Please fill in your e-mail so we can share with you our top stories!