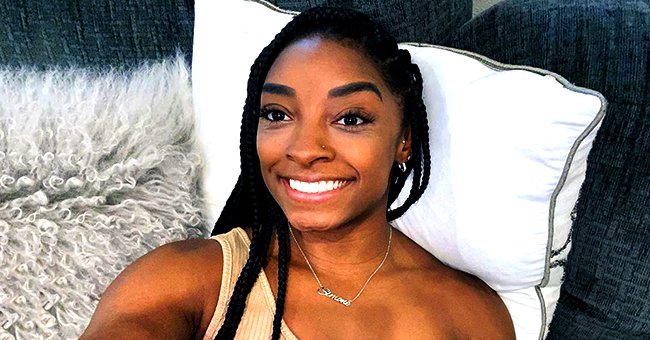 Instagram/simonebiles
Simone Biles Flaunts Fit Body & Braids in One Shoulder Beige Top Amid Quarantine in a New Post
America's most decorated gymnast Simone Biles takes to Instagram to share an adorable COVID-19 quarantine selfie showing off her braids and adorable necklace.
The artistic gymnast shared an at-home selfie on Instagram. Dressed in a one-shoulder beige top with her hair done in long black braids, the gymnast stole the hearts of many followers. She captioned the image:
"Quarantine and chill."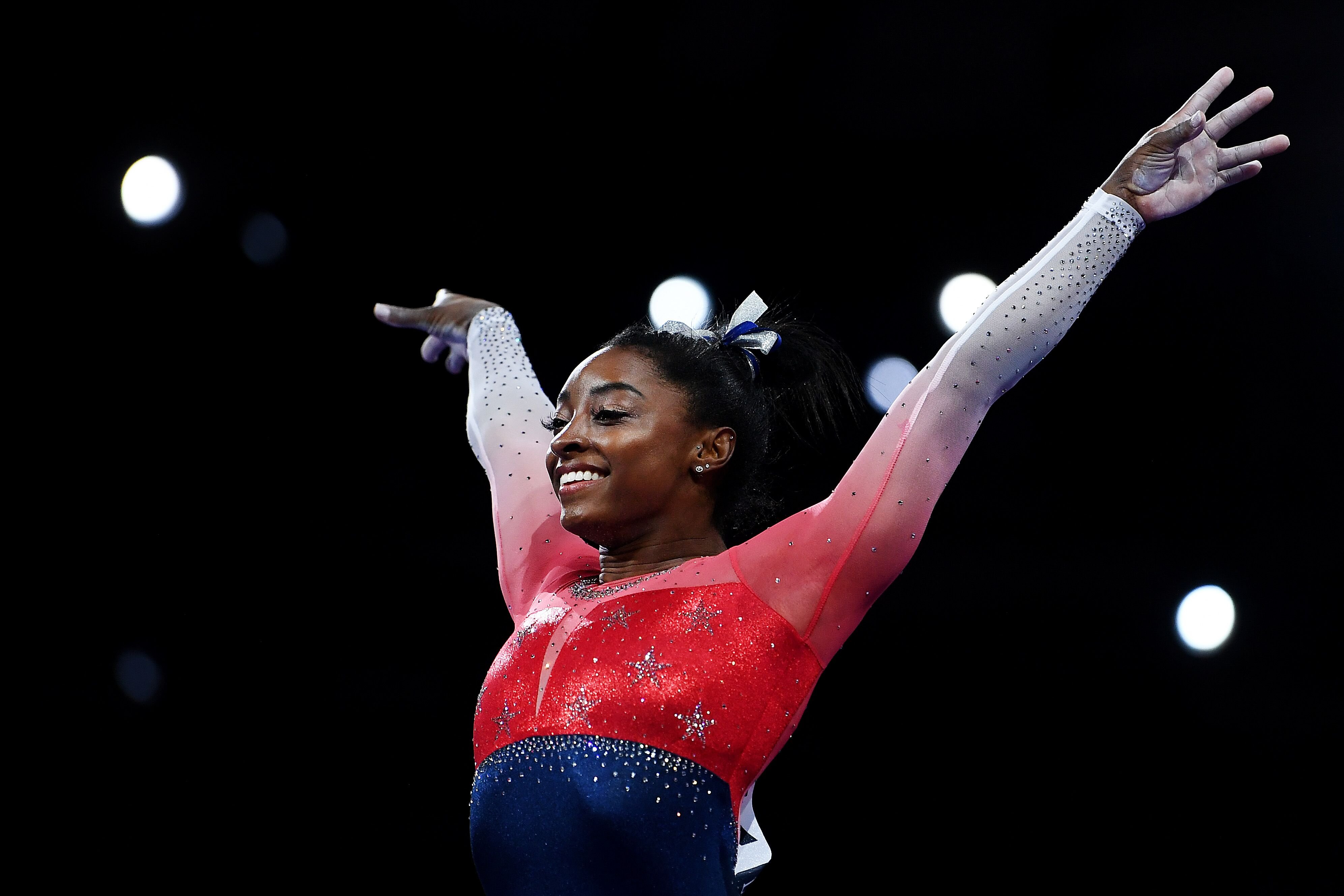 Simone Biles during the FIG Artistic Gymnastics World Championships on Oct. 08, 2019 in Germany. | Photo: Getty Images
In her picture, the gymnast was all-smiles with light makeup on, and an eye-catching neckpiece that had her name "Simone" on it. Simone's top flaunted her flawless skin and her perfectly sculpted arms, which have no doubt been earned from years of rigorous gymnastics training.
Fans found the pictures adorable and left comments on how beautiful and perfect Biles looked. Some implored her to stay safe amid the pandemic.
The pandemic disrupted Simone's Olympics plans.
On March 23, 2020, the president of the International Olympic Committee and other prime leaders involved in the event decided, in a constructive meeting, that the Tokyo 2020 Olympics games would have to be postponed in light of the coronavirus pandemic.
Biles talked with ABC 13 about how she was dealing with her disappointment following the postponement. She admitted that the pandemic had caused a significant disruption in her plans. She said:
"I'll definitely start fighting for another year. It is a lot mentally and psychically because I will be older, and I was emptying my gas tank."
In the world of gymnastics, age is significant in determining the course of a career. In female gymnasts, retirement age often begins at 16 to 18. Simone turned 23 on March 14.
She understood that the action was taken to safeguard the health of athletes, other people involved in the Olympic games, and the international community.
As a creature of habit when it comes to training on an intense level, just like other athletes, Simone has had to deal with the emotion of pausing all training activities.
Simone's love life has often been a point of interest to the public. In 2017, she began dating her boyfriend Stacey Ervin Jr. On his birthday in October 2019, the decorated gymnast posted a lengthy message celebrating the man of her dreams.
But on her birthday in March, Ervin's absence did not go unnoticed by her fans. He did not wish her a happy birthday, and Simone had unfollowed him on Instagram. It has remained unsure whether they are still together, but as the pandemic goes on, it seems the lovely athlets has decided to take things one day at a time.
Please fill in your e-mail so we can share with you our top stories!