Erica Dixon of 'L&HH: Atlanta' Shares Photo of Twin Daughters from Their First Thanksgiving
Famous actress and reality TV star, Erica Dixon, has twin daughters whom she adores—the twins mirror each other's facial expression in new Thanksgiving Photoshoot.  
Erica Dixon is an actress, popularly known for her roles in "Blaq Gold," "Love & Hip Hop Atlanta: Check Yourself" and "Love & Hip Hop: Atlanta." 
A photo of the 35-year-old's twin daughters recently surfaced on Instagram. The photo was posted on the pair's Instagram page named "Twinzonli," it featured both girls twinning in plaid tops and black skirts that had lots of ruffles.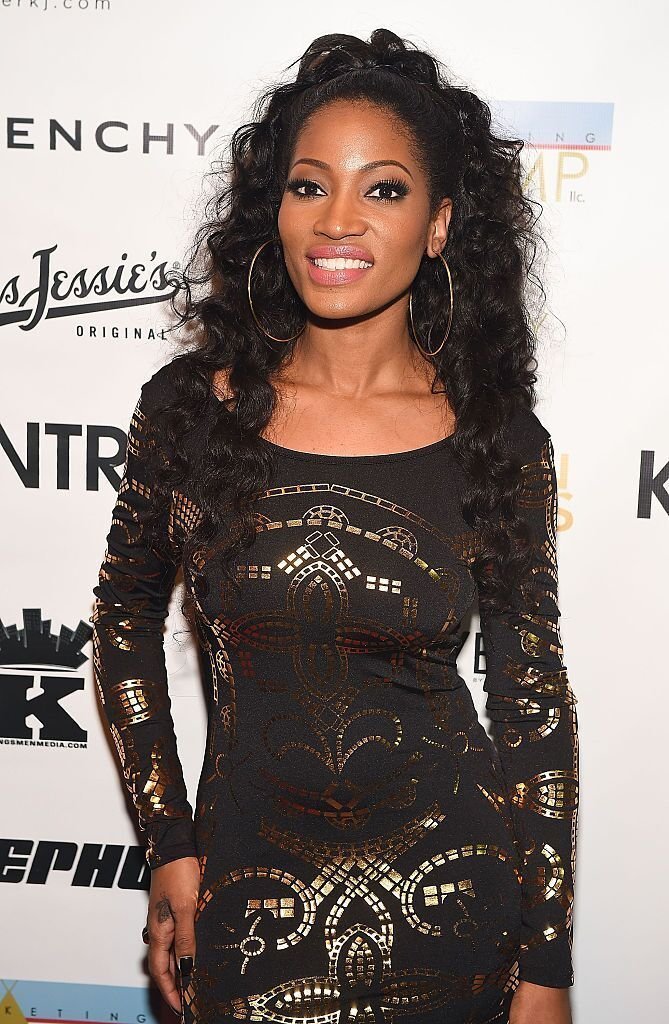 The get-up was topped off with red sneakers and head ties. The twins looked a bit apprehensive of the camera—an expression that was written on their faces. The caption read:
"Our first Thanksgiving #fb."
The twins look healthy and beautiful despite concerns brought on by their mother's refusal to get them vaccinated. Earlier in January, she boasted about how healthy they were despite not being protected.  
The tweet received a lot of backlash from tweeps who think it might get fatal for the kids if they come down with any illness. The backlash did not change her views as she maintained that if they did get ill, they would get cured. 
Asides from the twins, Dixon shares her eldest daughter, Emani Richardson, with rapper Lil Scrappy, whom she currently co-parent with. She and the Atlanta rapper got engaged in 2013 but split less than a year later due to Scrappy's infidelities.
This was reportedly done to convince Dixon to get him off child support.
In a youtube video broadcasted in July 2019, Dixon and Scrappy once again showed that the split was anything but pleasant as they argued with one another over their lack of communication and child support issues.
Dixon is not the only one that has a bone to pick with Scrappy, Shay Johnson, an original cast member on the" Love & Hip Hop: Miami" who starred in the series' first two seasons, recently made several allegations against him. 
According to her, the rapper would not have been considered for the role he acted in the Love and HipHop TV series if not for her intervention. She was reportedly the one who came with the idea of them auditioning together since they were in a relationship. 
She revealed this during a recurring video segment for VH1's YouTube channel where Love & Hip Hop stars experience certain parts of their time on the shows all over again. 
Shay also claims that she would have been a leading cast member in the pioneer season; however, without her knowledge, Scrappy went to the producers with Dixon and Momma Dee. 
This was reportedly done to convince Dixon to get him off child support. Due to Scrappy's manipulation, Dixon would go on to become an original cast member in place of Shay.