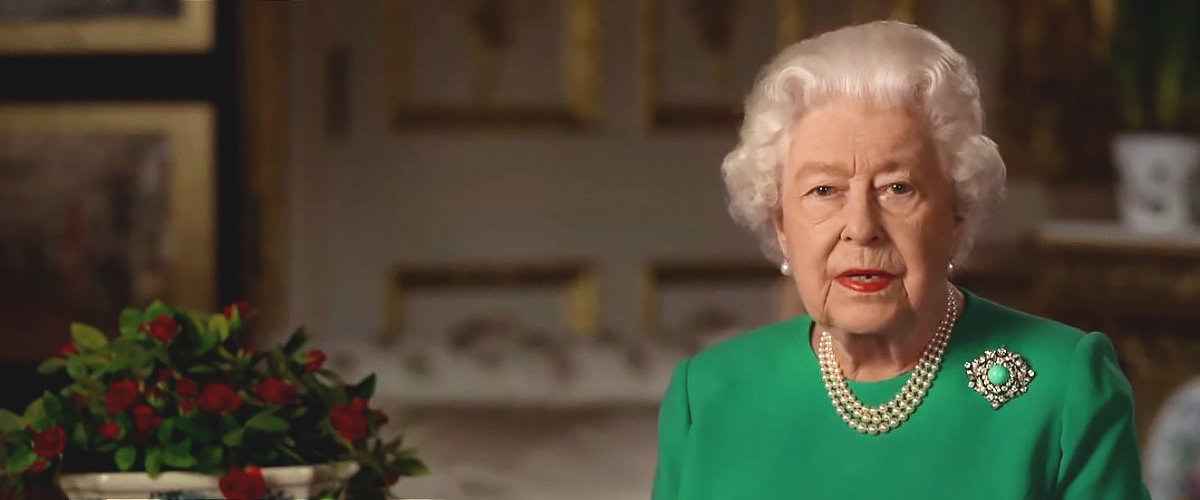 Youtube.com/BBC
Queen Elizabeth II's Four Previous Televised Addresses to the Nation — a Look Back
Throughout her 68 years on the throne, Queen Elizabeth II has only addressed the nation with public broadcasts on five occasions, and all marked specific events that deeply affected her country.
As the world keeps dealing with the novel coronavirus pandemic and the consequences that it has brought, the response of world leaders has been key to keeping a high spirit.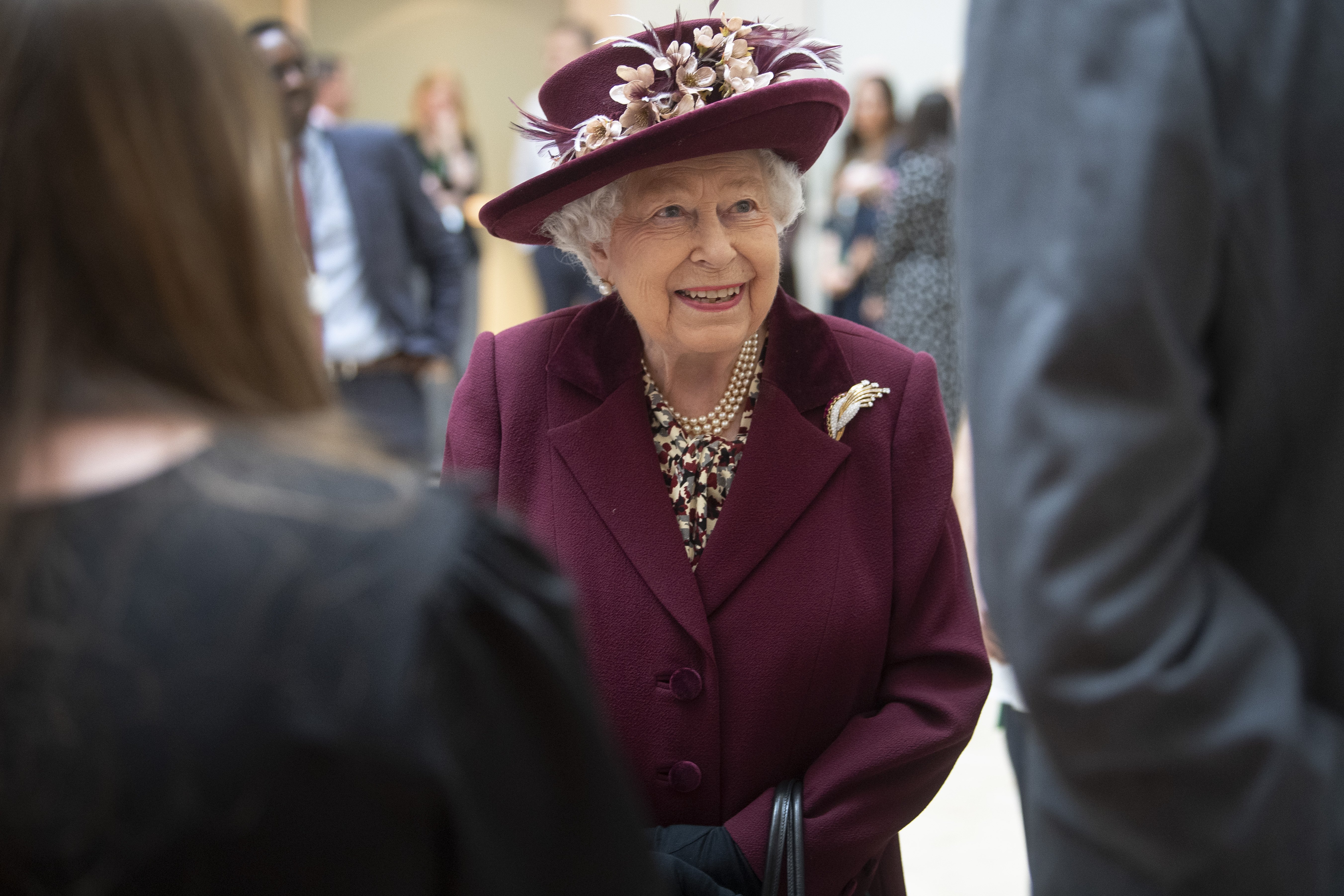 Queen Elizabeth II talks with MI5 officers during a visit to the headquarters of MI5 at Thames House on February 25, 2020 in London, England | Photo: GettyImages
On Sunday, Queen Elizabeth II addressed the nation in a rare speech broadcasted on television, radio, and other social media channels to talk about the pandemic, thank health workers, and share a message of hope.
THE QUEEN'S MESSAGE
In her address, the Queen, speaking from Windsor Castle, acknowledged the difficult times the country is living in thanks to a disruption that has caused grief to some and financial difficulties to many others.
Queen Elizabeth II waited five days to address the nation about Diana's death.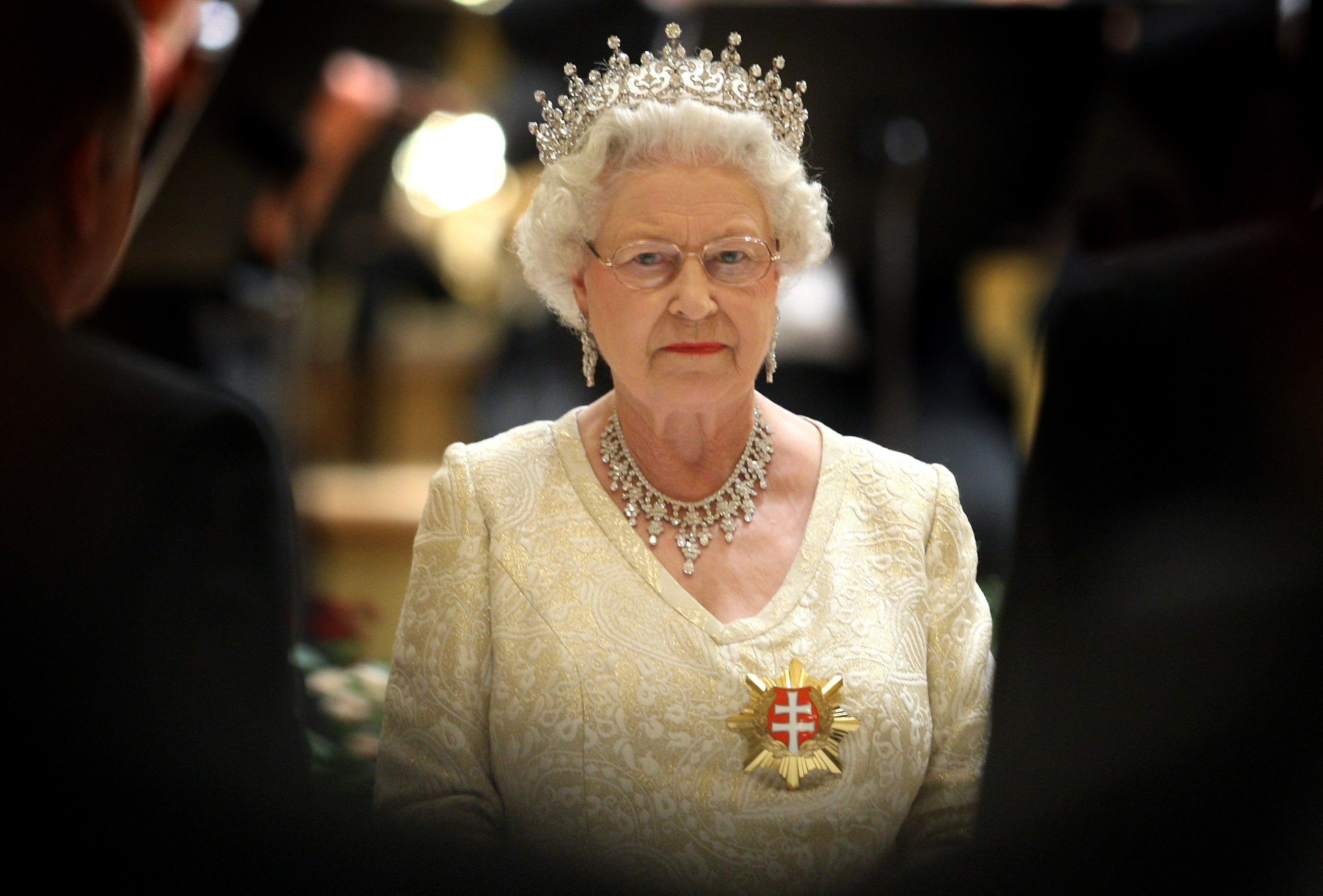 Queen Elizabeth II attends a State Banquet at the Philharmonic Hall on the first day of a tour of Slovakia on October 23, 2008 in Bratislava, Slovakia. | Photo: GettyImages
She also made sure to show her gratitude for NHS and other health workers, and everyone who keeps carrying on their duties selflessly in support of the entire nation.
The Queen also thanked her fellow Britons that have been complying with the government's recommendations and staying at home.
She reassured that they were helping to protect the vulnerable and sparing many families from grief. And added:
"Together we are tackling this disease, and I want to reassure you that if we remain united and resolute, then we will overcome it."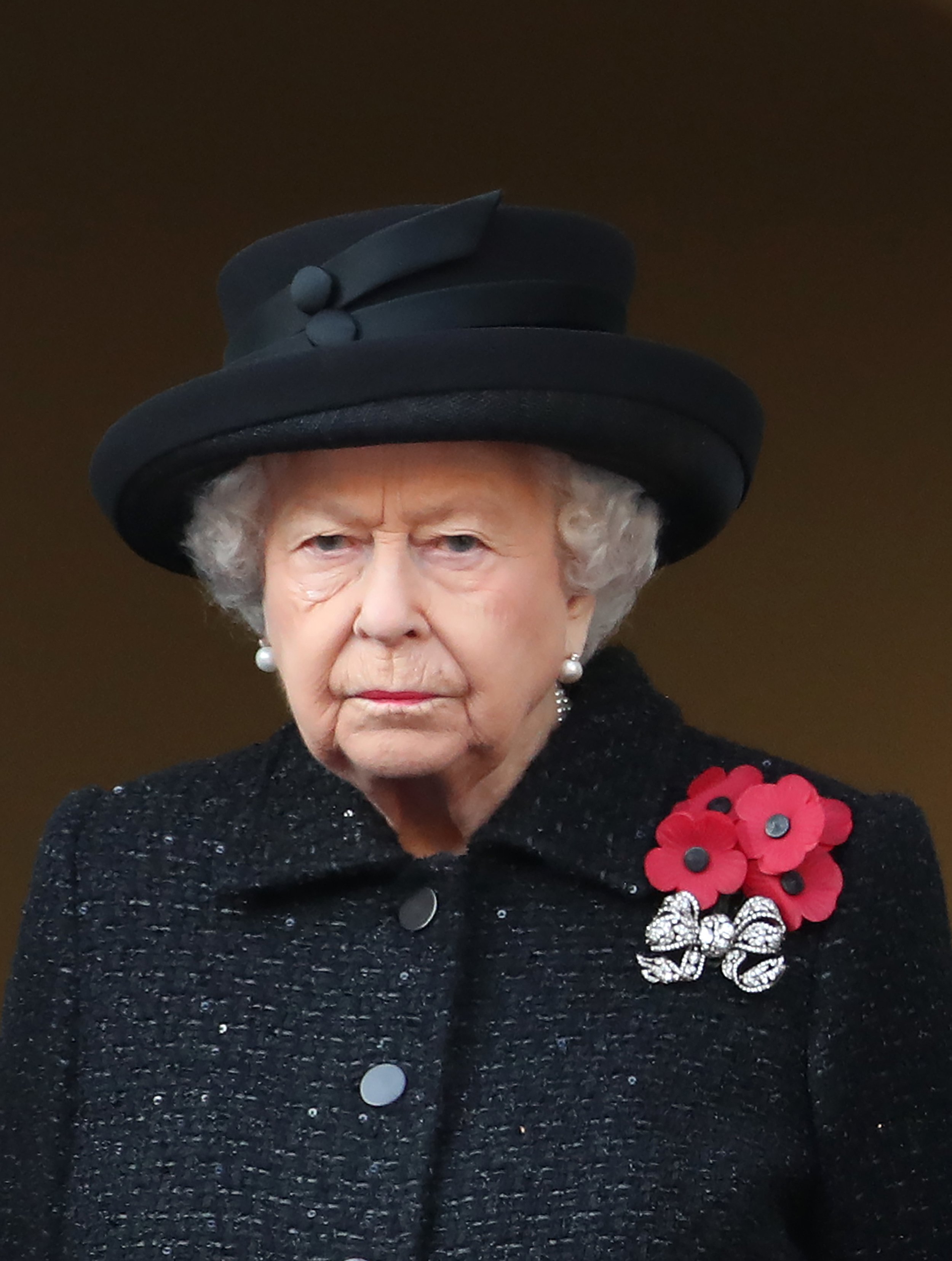 Queen Elizabeth II at the annual Remembrance Sunday memorial at The Cenotaph on November 10, 2019, in London, England | Photo: Getty Images
The 93-year-old royal also admitted that while the country has faced huge challenges in the past, this one is different and requires all nations to join for a collective endeavor.
"Using the great advances of science and our instinctive compassion to heal, we will succeed—and that success will belong to every one of us," she said.
THE QUEEN'S FIRST SPECIAL ADRESS
The coronavirus address marked the fifth time that Queen Elizabeth II has addressed the nation in a moment of evident change and chaos.
The first time she gave a speech that was broadcasted to the entire nation was on February 24, 1991, in the final days of the Gulf War.
In her speech, the Queen mentioned how proud the nation was of their armed forces and their conduct in the Gulf war up to that point.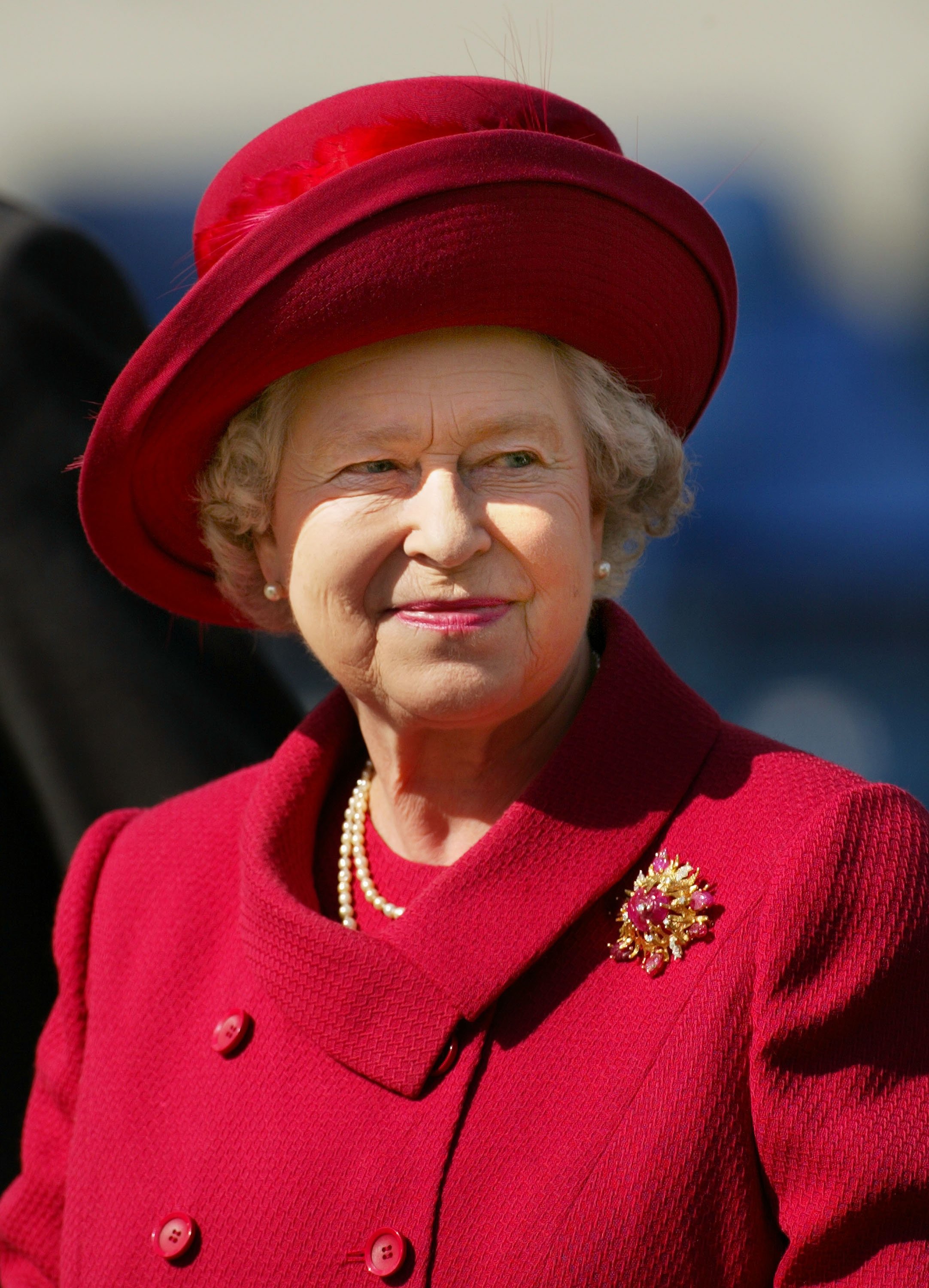 Queen Elizabeth at The Royal Windsor Horse Show at Windsor In May 18, 2002, Great Park, England | Photo: GettyImages
She also asked the people to join in prayer for their success to be swift and "achieved with as small a cost in human life and suffering as possible."
"Then may the true reward of their courage be granted: a just and lasting peace," she concluded.
PRINCESS DIANA'S DEATH
Princess Diana of Wales died in a tragic car accident in Paris on August 31, 1997. Her partner, Dodi Fayed, and their driver, Henri Paul, were also killed in the crash.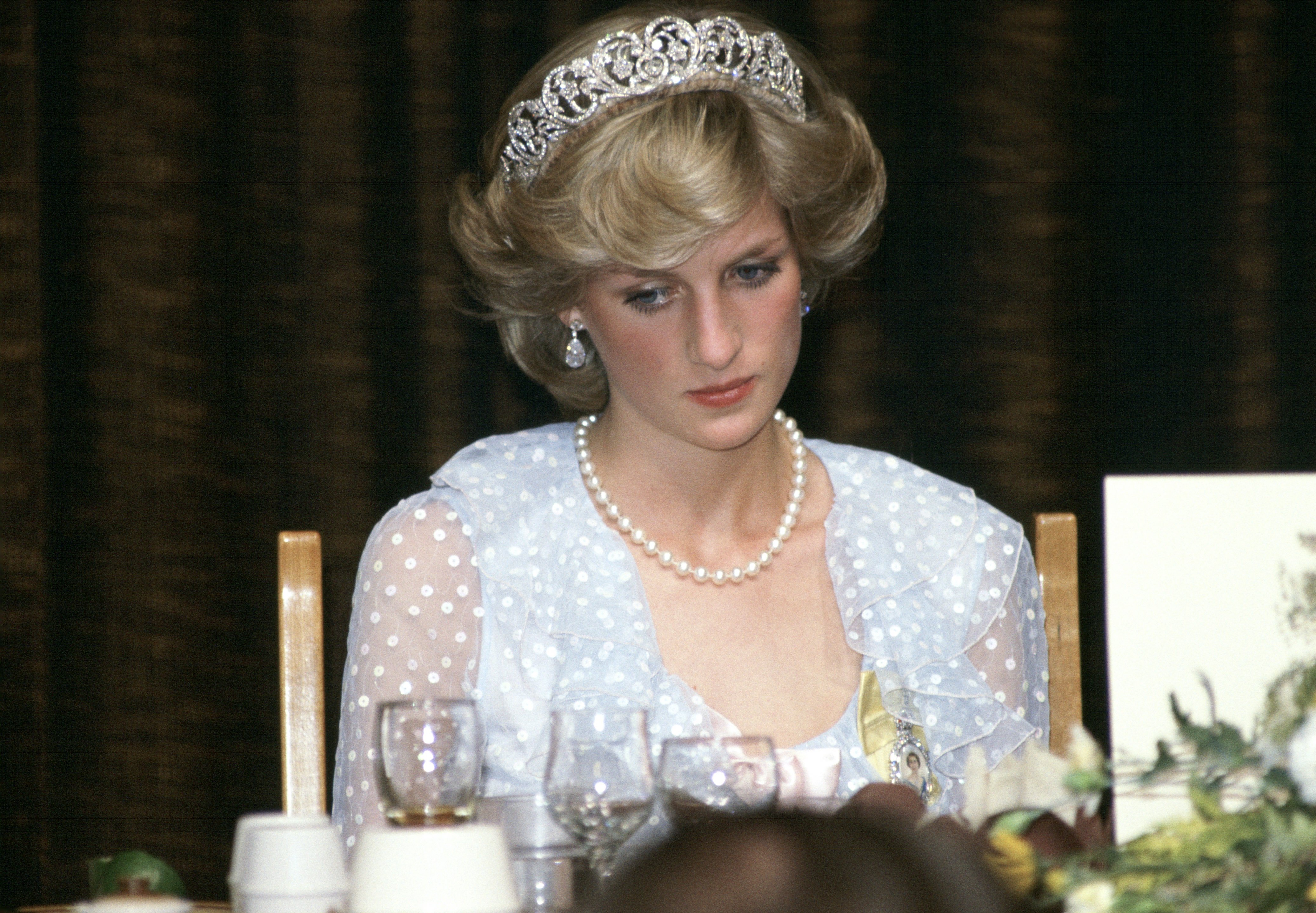 Princess Diana at a banquet in New Zealand wearing a blue chiffon evening dress on April 20, 1983 | Photo: Getty Images
Diana's passing left a profound impact not only in Britain but all around the world, as she was known for her friendly approach to the people and her philanthropic spirit.
After her death, the Royal family was heavily criticized for their apparent cold reaction toward the news. The Queen, specifically, was questioned for staying at Balmoral and not talking about the situation immediately.
Queen Elizabeth II waited five days to address the nation about Diana's death. She finally spoke from Balmoral in a live broadcast on September 9, 1997.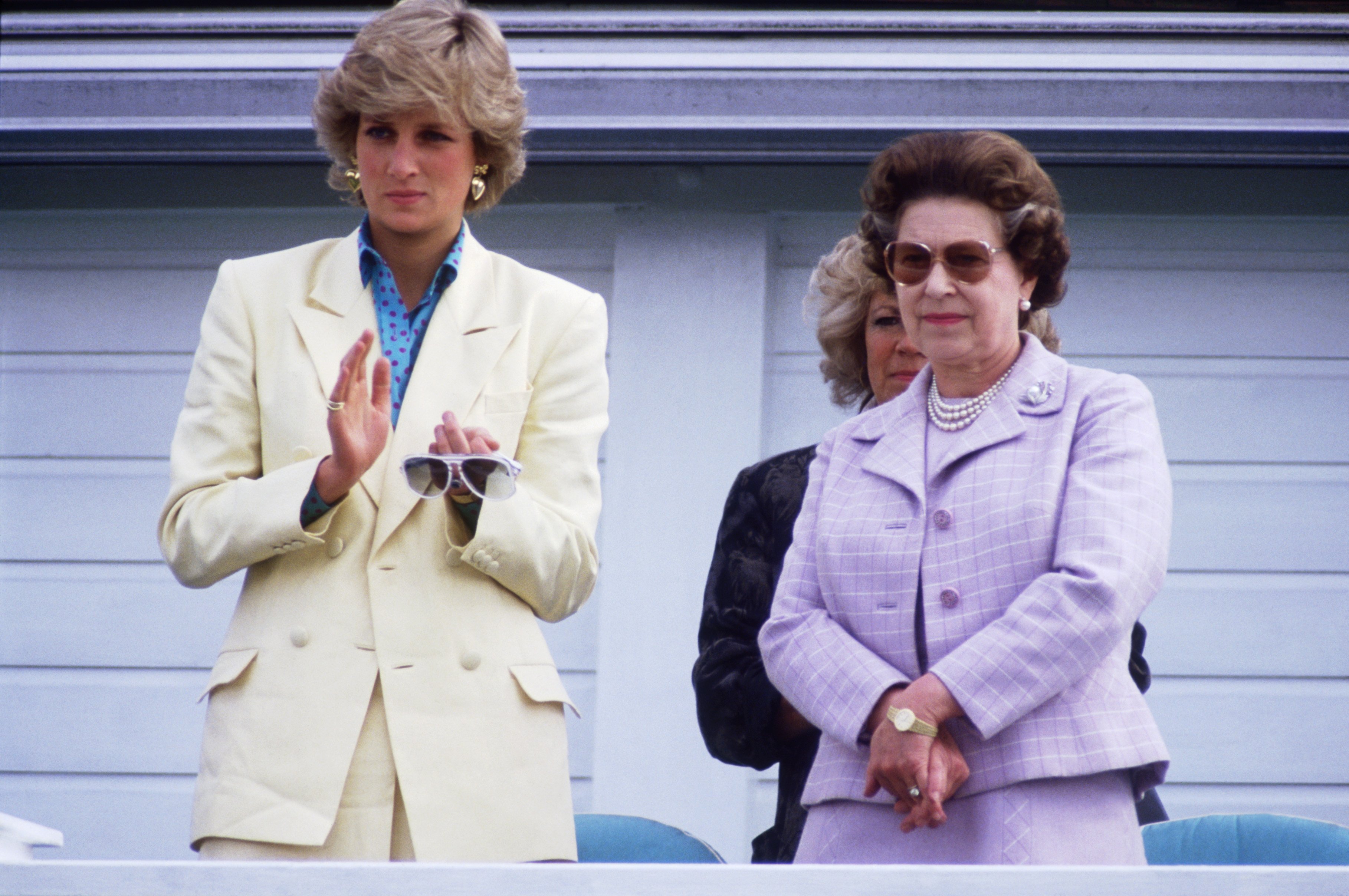 Queen Elizabeth II and Diana Princess of Wales watching Prince Charles playing in a polo match at Guards Polo Club, Smiths Lawn on May 31, 1987 | Photo: GettyImages
She started her address by mentioning that everyone coped with loss differently and that the initial shock often was followed by other feelings like disbelief, incomprehension, anger, and concern. And continued:
"We have all felt those emotions in these last few days. So, what I say to you now as your Queen and as a grandmother, I say from the heart."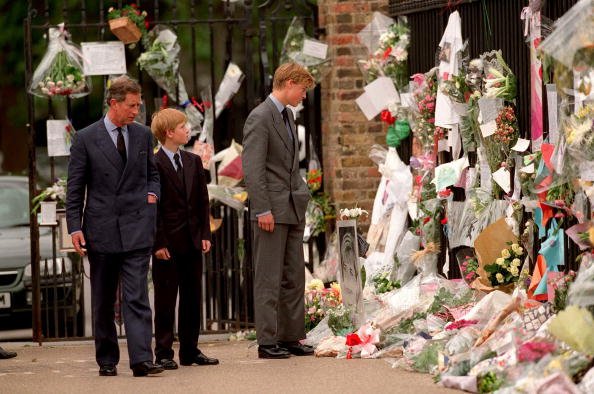 Prince Charles, Prince William, and Prince Harry look at floral tributes to the late Princess Diana outside Kensington Palace on September 5, 1997 in London, England | Photo: Getty Images
She proceeded to honor Diana by remembering her as "an exceptional and gifted human being" and by praising her ability to smile even in the tough times and her devotion to her two sons, Prince William and Prince Harry.
The Queen also sent her thoughts to Diana's family, and the families of "those who died with her."
She also thanked everyone who had been sending flowers and messages and mentioned how the outpour of love for the Princess had been helping the family in tragic times.
THE QUEEN MOTHER'S DEATH
Queen Elizabeth II's third address to the nation took place in April 2002, the night before the funeral of her mother, Queen Elizabeth, also known as The Queen Mother.
Dressed in black, the Queen showed her gratitude for the tributes that her mother had received from all over the world.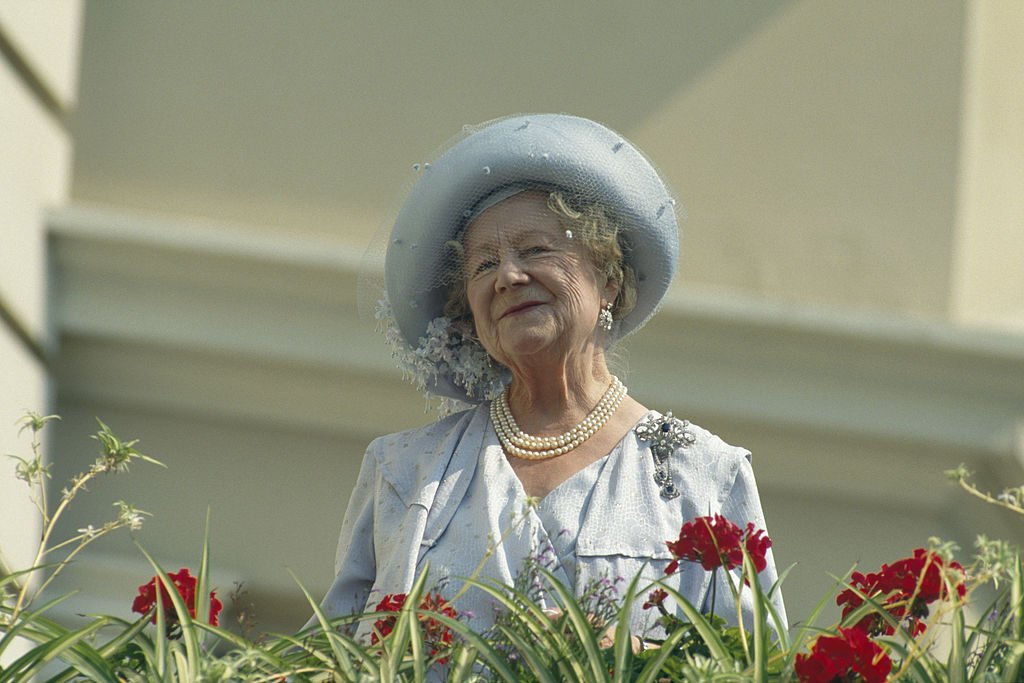 The Queen Mother (1900 - 2002) celebrates her 90th birthday in London, UK, 4th August 1990 | Photo: GettyImages
She mentioned that, while the family knew how important the Queen Mother was, they were overwhelmed by the outpour of love.
"I count myself fortunate that my mother was blessed with long and happy life," she said and invited people to blend their sadness with a sense of gratitude for the late Queen Mother's life.
THE DIAMOND JUBILEE CELEBRATION
On February 6, 2012, Queen Elizabeth II became the second monarch of the British royalty to celebrate her diamond jubilee, meaning her 60th anniversary on the throne.
The Jubilee Weekend celebrations took place in June of the same year, and the Queen addressed the nation that month in what has been the only celebratory speech she has offered in her special addresses.
She said she was "deeply touched" to see so many people celebrating her in such a happy atmosphere, and also took the chance to show gratitude to everyone involved in the organization of the jubilee events.
That was the last time the Queen addressed the nation, until her coronavirus speech on Sunday.
BRITAIN'S LEADERS AND CORONAVIRUS
Britain's prime minister Boris Johnson has been diagnosed with the virus, and it was reported on Monday that he was taken into the intensive care unit as the symptoms worsened.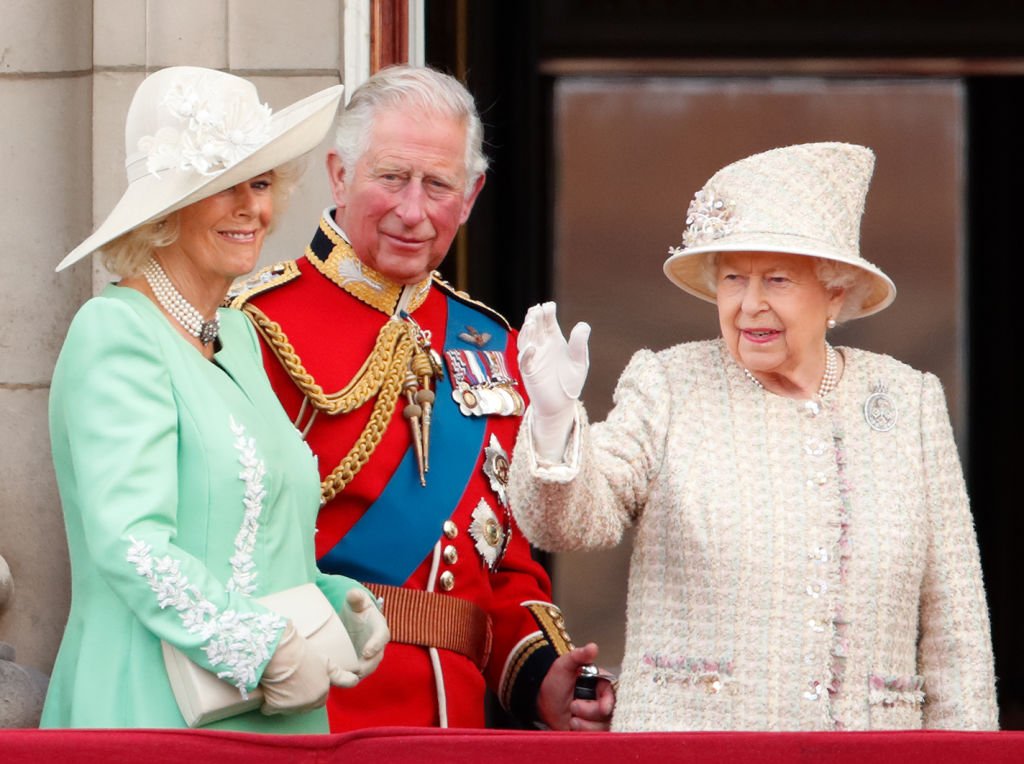 Camilla, Duchess of Cornwall, Prince Charles and Queen Elizabeth II during Trooping The Colour, on June 8, 2019 in London, England | Photo: GettyImages
Prince Charles also tested positive for the virus, but he's reportedly in good health after spending seven days if self-isolation at his Birkhall home on the Balmoral estate in Scotland.
According to a statement from Buckingham Palace, the Queen last saw her son on March 12, but hasn't shown any signs of the virus and remains in good health, as seen in her broadcasted speech.
Please fill in your e-mail so we can share with you our top stories!