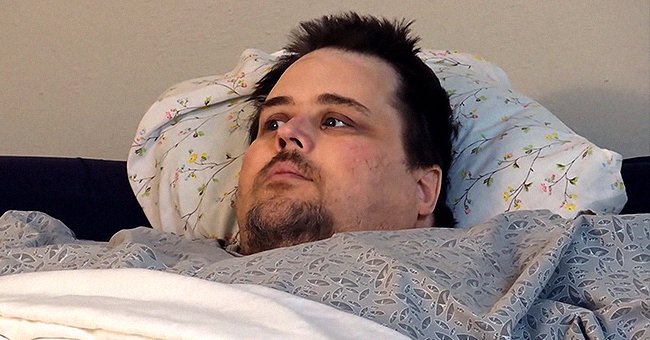 YouTube/Monsters and Critics
'My 600-Lb Life' Contestant James King Has Died at 49
Fan-favorite star from "My 600-lb Life," James King died in a Nashville hospital at the age of 49 - almost 50 pounds heavier than during his time on the popular show.
From Paducah, Kentucky, James King had several issues with his health, including liver cirrhosis and sepsis in the years leading up to his death on April 3, 2020.
He became a favorite among fans during his time on "My 600-lb Life" - in which he last appeared during the summer of 2018.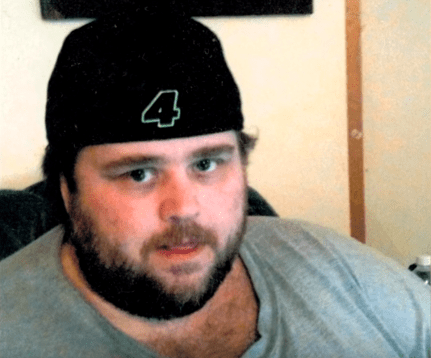 James King during his early adulthood. | Source: YouTube/TLC.
CAUSE UNKNOWN
According to James' obituary, he passed away at Saint Thomas Midtown in Nashville, although the cause of his death hasn't been released yet.
James made his debut on the reality show weighing in at 791 pounds, but he gained additional weight since then to tip the scale at 840 pounds.
WHY HE STARTED GAINING WEIGHT
The 49-year-old turned to food for comfort after losing his mother during childhood. Overcome with depression, James even stayed out of school. Food became the one thing that made him feel "safe for all these years."
By the time James celebrated his 18th birthday, he already pushed the scale to "just about 400 lbs." The cycle continued well into adulthood, but one of the lowest moments for James came when he fell and hurt his ankle at the age of 42.
A LOW POINT IN HIS LIFE
When James first appeared on "My 600-lb Life" back in 2017, he told the show that the fall made things worse for him, as he said:
"I was so big, the fire department had to come and get me. It was one of the lowest moments in my life. I hurt my ankle really bad, and I had to stay in bed."
James is survived by his wife Lisa Raisor King, and their two sons, four daughters, and 19 grandchildren. The funeral arrangements are reportedly private and will be handled according to current health and safety policies amid the coronavirus pandemic.
ANOTHER WELL-LOVED CELEBRITY RECENTLY PASSED
Another death that recently shocked the world is that of legendary singer Bill Withers, who passed away from heart complications aged 81.
Known for songs like "Harlem," several celebrity friends, including Steve Harvey, paid a final tribute to Bill, who's "music and songs will always be in [his] heart."
Please fill in your e-mail so we can share with you our top stories!