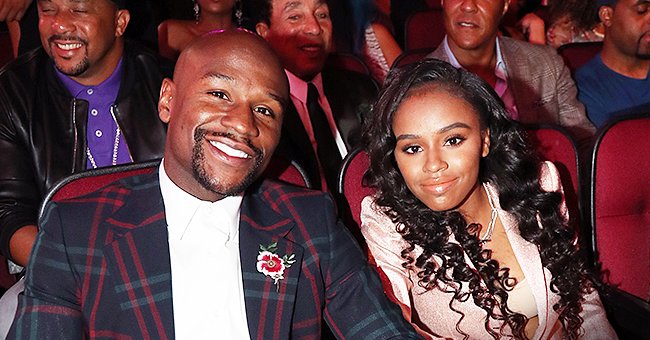 Getty Images
Floyd Mayweather Says He Strives to Be Best Father Possible as He Trains with Son Following Daughter's Arrest

Floyd Mayweather Jr. has been through quite a lot lately. However, the boxing champ is putting his head up high and working through it.
Yesterday, Floyd posted a video of himself and his son, Koraun, in the ring. In the video, Floyd teaches his son some of his moves and works him through quick jabs.
It's unclear whether Koraun would like to be a boxer later on. However, who better to teach you than the man who went 50-0 in his career?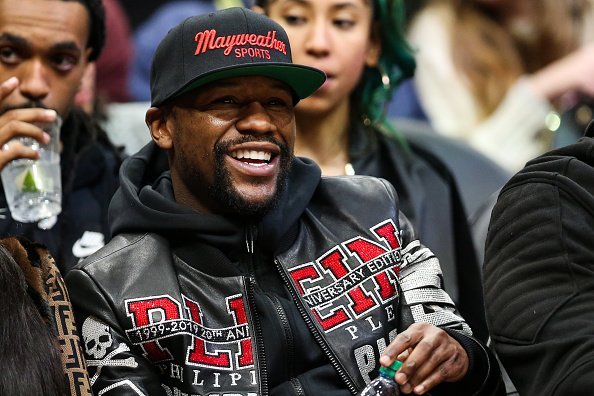 Floyd Mayweather at a game between the Atlanta Hawks and the Milwaukee Bucks at State Farm Arena on December 27, 2019 in Atlanta. | Photo:Getty Images
Floyd's daughter, Iyanna Mayweather, recently got into some trouble as she was arrested for felony aggravated assault with a deadly weapon. The case is tied to an incident where she reportedly tried to stab someone.
According to reports, police picked Iyanna up on Saturday after she got into the home of her boyfriend, rapper NBA Youngboy.
The alleged victim, named Lapattra Lashai Jacobs, and the rapper were at the house when she got in. However, things quickly turned into a confrontation between both ladies, and Iyanna reportedly stabbed Jacobs twice.
In the wake of her arrest, many have pointed their finger at Floyd. Several people on social media have questioned his parenting and dedication to his children. Never one to say too much, Floyd let his social media do the talking.
"Never claimed to be perfect, but I strive to be the best father possible. #DaddyDuties @kingkoraun."
It's unclear whether Iyanna has posted bail or where she is. However, given Floyd's many connections, there's a high likelihood that he's gone to his daughter's rescue.
The entire incident is also coming a few weeks after Floyd lost his ex-wife, Josie Harris. Floyd and Josie were together from 1995 to 2010, and she's the mother of three of his children — Koraun, Iyanna, and Zion.
Josie sued Floyd for $20 million in a defamation case.
However, they broke up in 2010 in a pretty messy situation. Mayweather served two months in jail for domestic violence against her, and they remained estranged ever since.
Josie Harris was eventually found dead in her car, last month. Police are investigating the murder for now.
Further reports have also confirmed that Josie was writing a tell-all about their relationship before she died. Everyone knows their relationship was fractured — so much so that Josie sued Floyd for $20 million in a defamation case.
However, the tell-all could have provided even more insights into how the relationship was. It's a bit of a shame it won't get finished.
Please fill in your e-mail so we can share with you our top stories!