Mike Tyson's 10-Year-Long Marriage with Third Wife Lakiha Spicer
Mike Tyson has been married to his wife, Lakiha Spicer, for ten years now, making it his longest-lasting marriage after two previous marriages ended in divorce.
Mike Tyson is fondly remembered for his successful boxing career and his infamous "bite fight" with Evander Holyfield in 1997, but when it comes to marriages, the boxer has had it rough. 
The 53-year-old has been married thrice, the first time to Robin Stevens, a marriage that lasted just a year, and secondly to Monica Turner, a union that lasted six years before the pair separated.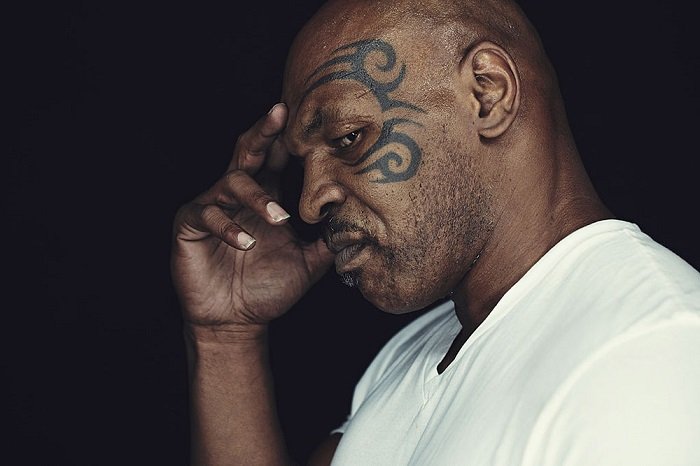 Mike Tyson's third marriage to Lakiha Spicer has, however, stood the test of time. The couple has been married for ten years, an impressive feat considering the boxer's marriage history. 
The couple has two children, a daughter, Milan, and son, Morocco, and seems to be a happy unit. Their 12-year-old daughter, Milan, is gaining popularity on Instagram and is a lover of tennis. 
In one post she made years back, she shared a picture of her family when she was 3-years-old. The picture showed Milan resting on her father's shoulder, while Lakiha held Morocco. 
Mike Tyson and Lakiha often attend some red carpet events together, an example being the premiere of the movie, "Scary Movie 5," six years ago, where paparazzi thronged the couple for pictures. 
Lakiha helped him when he was in a difficult financial situation.
The story behind Mike Tyson and Lakiha's wedding came two weeks after the boxer lost his daughter, Exodus, to a tragic treadmill accident. The couple said their vows in a private ceremony.
They wanted a quiet ceremony, and were sincere about their vows, with the owner of the chapel where they wed, Shawn Absher, saying: 
"They were very heartwarming, and I think they really do love each other. He seemed happy – and his life's been up and down." 
In a recent interview on rapper T.I's "ExpediTIously" podcast, Mike Tyson said that he hasn't cheated on his wife in two years and that he would kill himself if he was without a wife. 
According to the famous boxer, Lakiha helped him when he was in a difficult financial situation, adding that for a man like himself, going two years without cheating on his wife was remarkable. 
Mike Tyson also said that without his wife, he would be a savage animal, because he looked at women differently as he grew older. Explaining, he said that as a young person, he took women for pleasure, but as an older man, he saw them being the other half. 
The boxer further added that at his stage of life, his wife was his teacher and that if a man didn't have a little bit of fear of his wife, then the man wasn't living his life right.