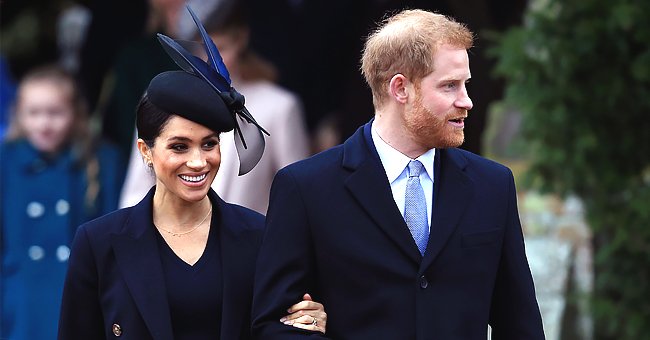 Getty Images
The Telegraph: Meghan Markle and Prince Harry Name Their New Charity after Their Son Archie

It has just been revealed that Meghan Markle and her husband, Prince Harry have a new charity in the works — it is reportedly named after their son, Archie.
Since their exit from the royal household, Prince Harry and Meghan Markle have allegedly been making plans to give something back to the society that has cared for them for so long.
Among other things, the famous couple plan to run emotional support groups and will also be launching a welfare website under a brand new charity organization named Archewell.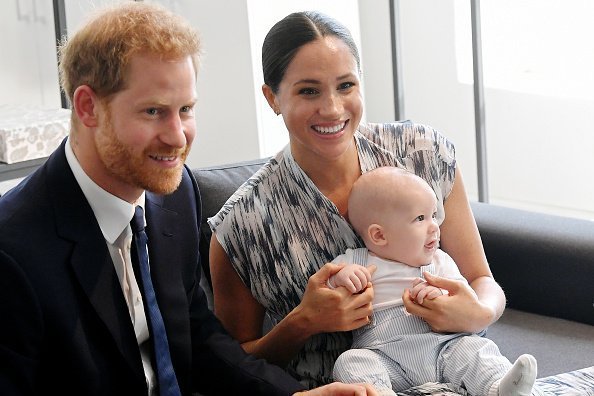 Prince Harry, Meghan, and Archie at the Desmond & Leah Tutu Legacy Foundation on September 25, 2019 in Cape Town, South Africa. | Photo: Getty Images
The name Archewell is a word derived from the Greek language. It means "source of action," and the muse behind the inspiration of the name is none other than their baby son, Archie:
"Archewell is a name that combines an ancient word for strength and action, and another that evokes the deep resources we each must draw upon."
Speaking to a representative of The Telegraph, the loved up pair revealed that the purpose of the institution is to do something of worth — "something that matters."
According to documents filed in the US, earlier last month, the couple is researching how to create a multimedia empire where education and training materials will be made available via movies, books, and podcasts.
A week ago, the power couple deactivated their Instagram account.
So far, the plans include trademark requests for motion picture films, paperclip, clothing, photographs, among many others. The ideas allegedly surpass those initially drawn up under Sussex Royal in the UK.
Meghan and Harry had decided to delay the launch details of the non-profit due to their staunch belief that the world and themselves should be focused on the threat brought around by the growing pandemic.
However, they had no choice but to confirm the news of launching a charity organization when a document including the name was filed in a public domain, in the United States.
A week ago, the power couple deactivated their Instagram account. They allegedly turned off the comments while suggesting that the COVID-19 pandemic had altered their timeline to announce plans for their new lives.
They assured fans that while their work might not be often seen on Instagram, it will continue, saying, " we are focusing this new chapter to understand how we can best contribute."
Having lived in a borrowed mansion in the days following their royal exit, the beautiful family now plans to set down roots in Los Angeles.
Please fill in your e-mail so we can share with you our top stories!