Snoop Dogg's Wife Shante Broadus Shares Snaps of Adorable Grandkids Playing Together on Carpet
The mother-of-four recently enjoyed a visit from two of her little grandchildren and couldn't resist photographing them playing together to share with her fans and followers on social media.
48-year-old Shante Broadus is like any other grandmother and couldn't help but taking to social media to gush about her grandchildren in a series of photos and a video shared on her Instagram stories.
Broadus regularly features the grandchildren she shares with her long-time husband, 48-year-old rapper Snoop Dogg, in social media, and they always melt her fans' hearts.
On March 22, Broadus shared another video from the grandchildren's playroom, and, as you can expect from Snoop Dogg's descendants, the children are already exposed to the best hip-hop and R&B music.
RECOVERING FROM THEIR LOSS
Broadus and Snoop have four grandchildren, after the tragic loss of 10-day-old Kai Love, from son Corde, in September 2019, which was devastating to the entire family.
Corde shared the sad news back on September 25 in a since-deleted Instagram post on which he expressed that even those ten days of love he got to experience with his late baby were and will always be special for the family.
Shante channeled her pain with a musical tribute to Kai on her Instagram feed, tearfully singing "The Love We Had Stays on My Mind," by The Dells, with hundreds of fans sending their condolences.
MORE THAN 20 YEARS OF MARRIAGE
Considering his public persona, it is hard for some people to believe that Snoop Dogg has been a devoted family man for the last two decades, reaching his 20th anniversary of marriage to Shante in June 2017.
However, this doesn't mean that the relationship hasn't had its ups and downs, even to the point of nearly divorcing in 2004.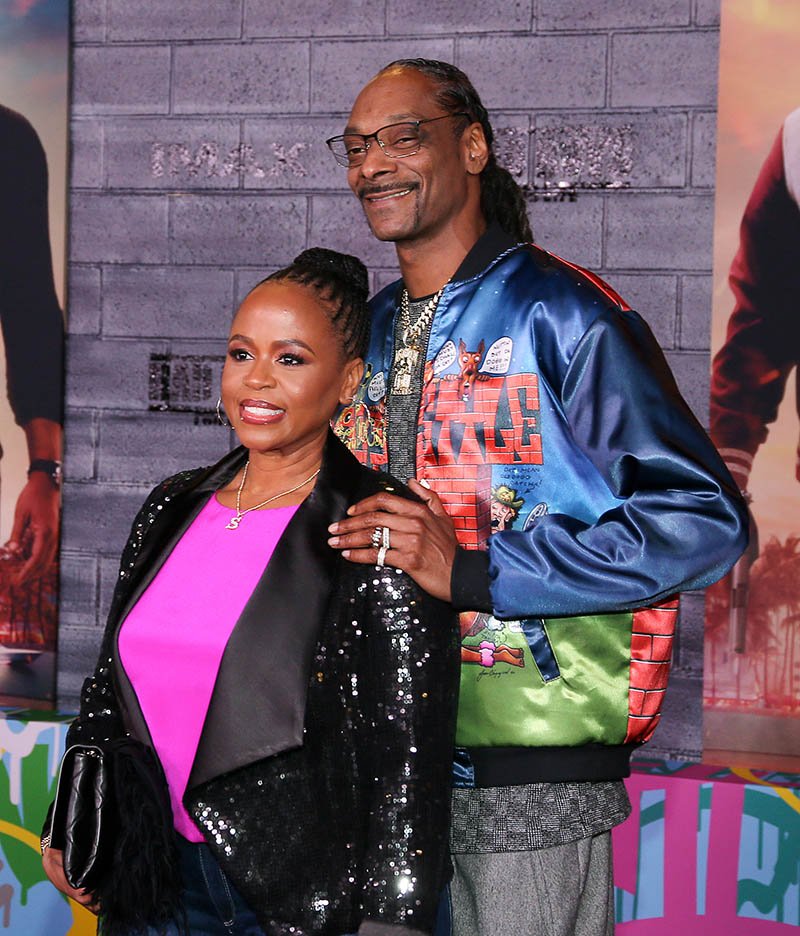 As the rapper expressed back then, the music industry was taking the best of him, which briefly clouded his vision and priorities, but he credited God with opening his eyes so he could fall back in love with his wife and the family they built together.
After the storm was clear, Snoop and Shante decided to renew their wedding vows in a surprise ceremony with more than 200 guests in 2008.