Jackée Harry Once Listed Requirements for Steve Harvey to Find Her a Man of Her Dreams
The 63-year-old legendary actress has enjoyed an illustrious career that has spanned several decades, but she has not enjoyed the same success when it comes to her relationships. In a 2018 interview with Steve Harvey on "Steve TV Show," Jackee Harry opens up to the famous TV host about what she's looking out for in the man of her dreams. 
Jackee Harry got her first taste of the entertainment industry when she made her Broadway debut in 1978, in "A Broadway Musical." She went on to star in several theater productions both on and off Broadway throughout the 1980s.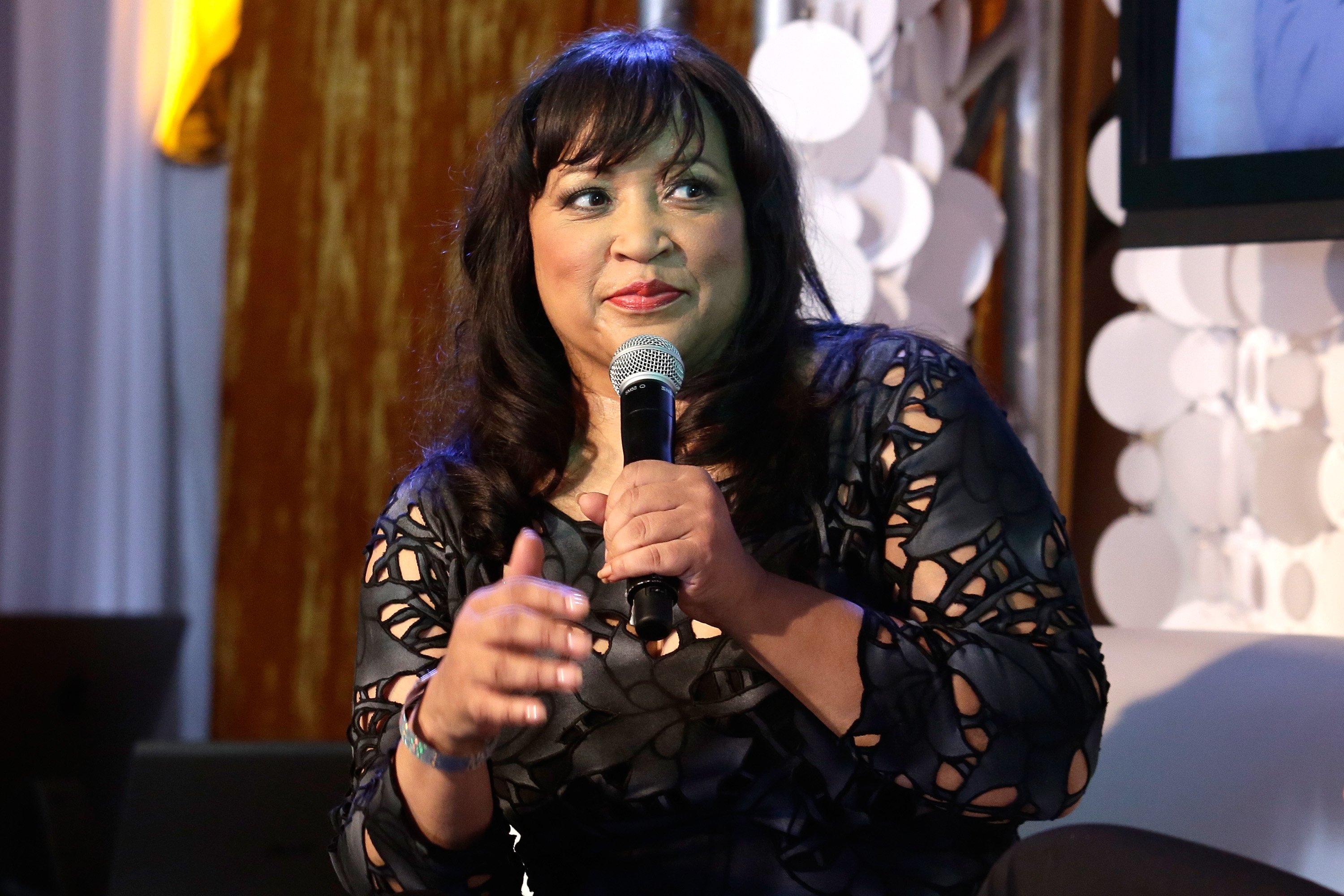 In 1985, Jackee got her first big break in Hollywood when she got a co-starring role as Sandra Clark on the hit NBC sitcom "227." The young actress's mother, Flossie, was so delighted with her daughter getting the part that she celebrated it. 
Unfortunately, she never got a chance to see her daughter play the role because she died before the show started airing.
Since getting critical acclaim for her role as Sandra Clark in the sitcom "227," the talented actress has gone on to have a very successful career in Hollywood, starring in several blockbuster movies and many Television productions.
While everything has been smooth sailing on the career front, the actress has not enjoyed the smoothest rides when it comes to her love life.
Despite the disappointment of two failed marriages, the 63-year-old grandmother is still open to finding love with the right man. 
Jackee was a guest on the "Steve TV Show," and she got comfortable talking about her requirements for the man of her dreams, with the renowned TV Host. 
Steve, while trying to be more specific, asked Jackee for the age range she would be willing to consider. Much to the delight of the live audience, she answered saying:
"Forty-nine to around can still do it."
Trying to get a little bit serious, Steve probes Jackee for some other requirements aside "someone who can still do it." The veteran actress goes on to mention that he must be tall, have a good running car, good shoes, but emphasizes that he must be loyal. 
JACKEE HARRY'S FAILED MARRIAGE 
Jackee has been married two times. During an old interview with the Chicago Tribune, the TV star admitted that her only regret in life is that her marriage ended in divorce. The "Sister, Sister," star said in the article:
"I would have stayed married. I was married for four years, then success happened."
One of those times was to Elgin Charles Williams. The duo got married after dating for a year in 1996, at the posh Beverly Hills hotel in a ceremony that was attended by over 550 guests. 
In 1997, the couple decided to adopt a son, Frank, but that wasn't enough to save their marriage from hitting the rocks, as they got divorced in 2003, barely seven years after their much talked-about wedding. 
She also recalled how she immediately fell in love with her adopted son Frank, from the moment she set her eyes on him.
The actress still has marriage in her sights, and during an interview on Access Daily with host Mario Lopez and Kit Hoover, she gets candid about her love life. 
Jackee revealed that she has a man in her life and would like to walk down the aisle sometime in the future, but only if there is going to be a prenuptial agreement.
The award-winning actress has undoubtedly had her fair share of relationship drama. In 2019, while responding to a twitter thread, the actress who also sings, beautifully admitted that she once got slapped by the late Eartha Kitt over boyfriend drama.
JACKEE HARRY'S CAREER
Jacqueline Yvonne Harry was born on August 14, 1956. She began her career in theater before getting her big TV break with her role as Sandra Clark, the sexy nemesis of Mary Jenkins (played by co-star Marla Gibbs), on the NBC TV sitcom "227." 
Jackee played the character between 1985 to 1989 and became the first and only African American to win an Emmy Award for Outstanding Supporting Actress in a Comedy Series.
The success from her role in the hit TV series "227" did come with a price as Jackee shockingly revealed that she fell into a deep depression while maintaining the character.
Jackee Harry singing "Evil Gal Blues" on the episode titled "Blues" on "227" also earned her major plaudits from fans who were spellbound by her captivating voice and performance. 
The legendary actress also got widespread recognition for her role as Lisa Landry on the hugely successful ABC sitcom "Sister, Sister." 
With a career that has spanned over four decades, the TV personality has over 70 acting credits in film and television. Some of her movies include "You Got Served," "All You've Got," "Crash Course," "Double Your Pleasure," "Carole's Christmas," "Love in Store," amongst others. 
With the scripts still rolling in, the veteran actress says she is not thinking of calling her acting career quit anytime soon because she loves what she does.
JACKEE HARRY'S SON AND GRANDKIDS
In 2014, Jackee Harry was featured alongside her son Frank, on Oprah's, "Where Are They Now." The actress talked about her desire to have a child and the difficulty of finding a worthy sperm donor. 
She also recalled how she immediately fell in love with her adopted son Frank, from the moment she set her eyes on him.
Frank, who is all grown up now, explained what it felt like having the bubbly actress as his mother. He stated how proud he was to be her son and how much he loved her while hugging her tightly. 
Frank shares two children, son Kydyn and daughter Lyv Ivonne Brown with his girlfriend, Aubrey. Jackee is a doting grandmother and never fails to display the pictures of her beautiful grandkids on her social media.