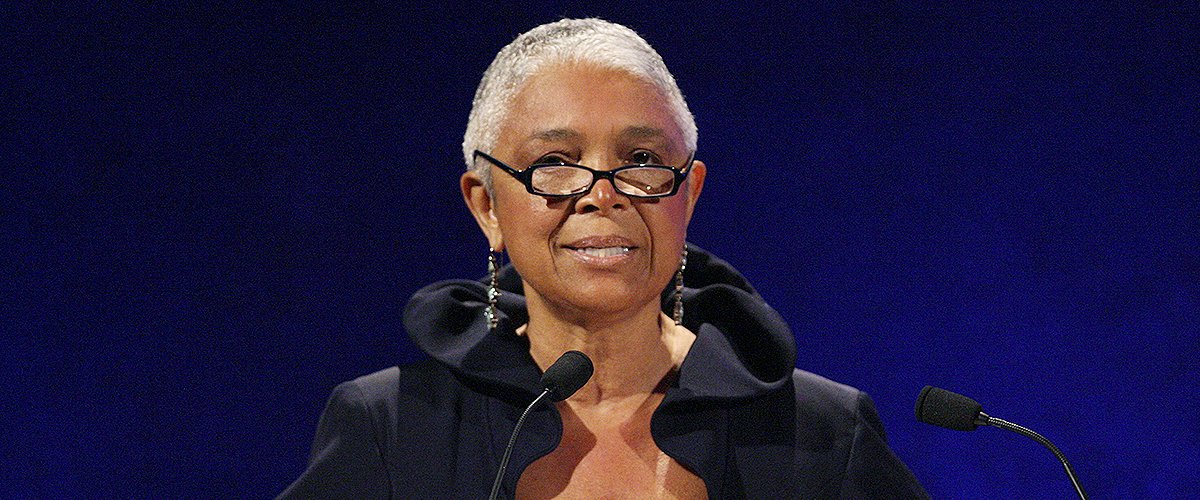 Getty Images
Bill Cosby's Wife Camille Cosby — Real Woman behind the Fictional Clair Huxtable

There is a lot more to Camille Cosby than just being a celebrity wife. She is also an author, a philanthropist and a woman who has gone through unimaginable heartbreak and soul-crushing challenges and survived.
In the 80s, America and the world fell in love with Camille Cosby through her alter ego, Clair Huxtable, the wife of the redoubtable Dr. Cliff Huxtable.
Comedian Bill Cosby had based the character on his wife Camille, and the Huxtable children on his own 5 children and the result was an international phenomenon and one of the greatest hits in television history.
Camille had stood by Cosby through what must have been one of the worse moments of her life, the death of their daughter Ensa on February 23, 2018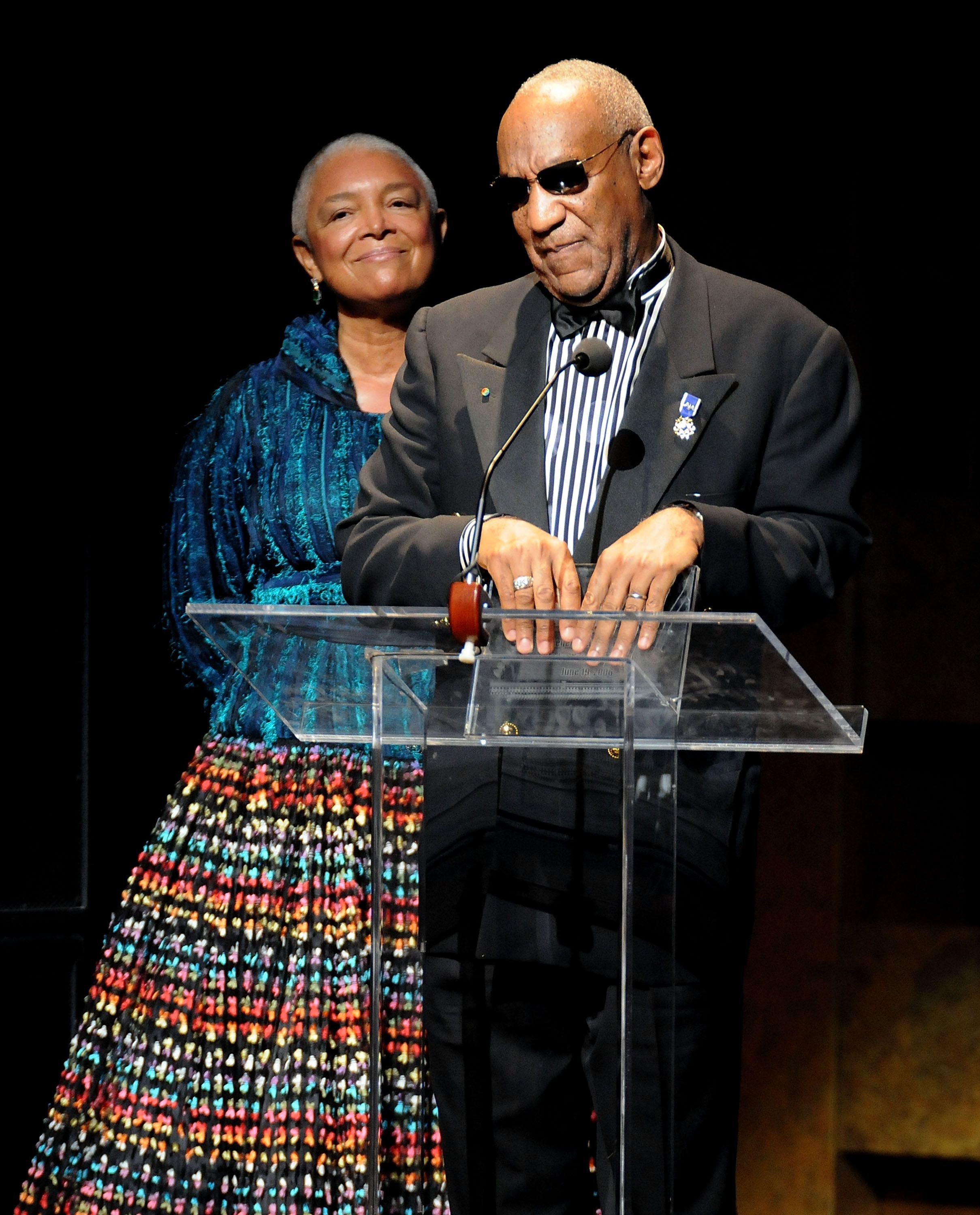 Camille and Bill Cosby at the Apollo Theater's 75th Anniversary Gala in 2009 in New York | Source: Getty Images
FICTION AND REALITY
The real Camille has often been shadowed by the fictional Clair but now, at the age of 76, the woman behind the myth is stepping forward.
Camille has been defined by her marriage to "America's Dad," and Cosby's downfall after he was convicted on three counts of aggravated indecent assault in April 2018 brought the press' scrutiny to bear on his wife of 55 years.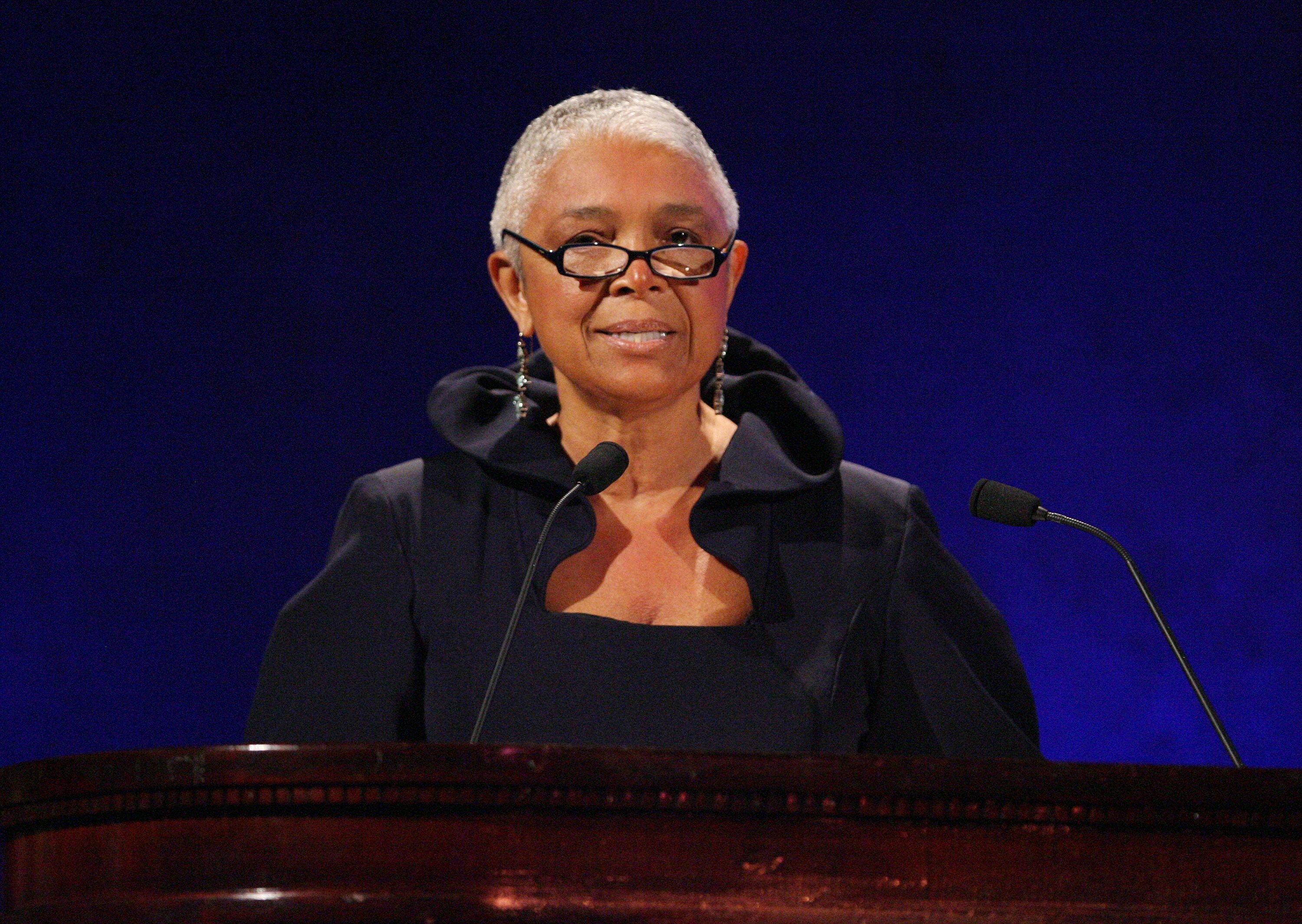 Dr. Camille Cosby speaks on stage at the 35th Anniversary of the Jackie Robinson Foundation hosted by Bill Cosby at the Waldorf Astoria hotel on March 3, 2008 in New York | Source: Getty Images
THE REAL CAMILLE COSBY
Camille Olivia Hanks was born in Washington DC, the oldest of 4 children. The young Camille was educated in private Catholic schools -- first St. Cyprian's, then St. Cecilia's Academy. After she completed her high school education, Camille enrolled at the University of Maryland to study psychology, and that is where she met Bill Cosby.
The couple met on a blind date, and the 19-year-old Camille was swept off her feet by the 25-year-old Temple University graduate, and just a few months after their first meeting, they became engaged. In 1964, Camille dropped out of college in order to marry the budding comedian.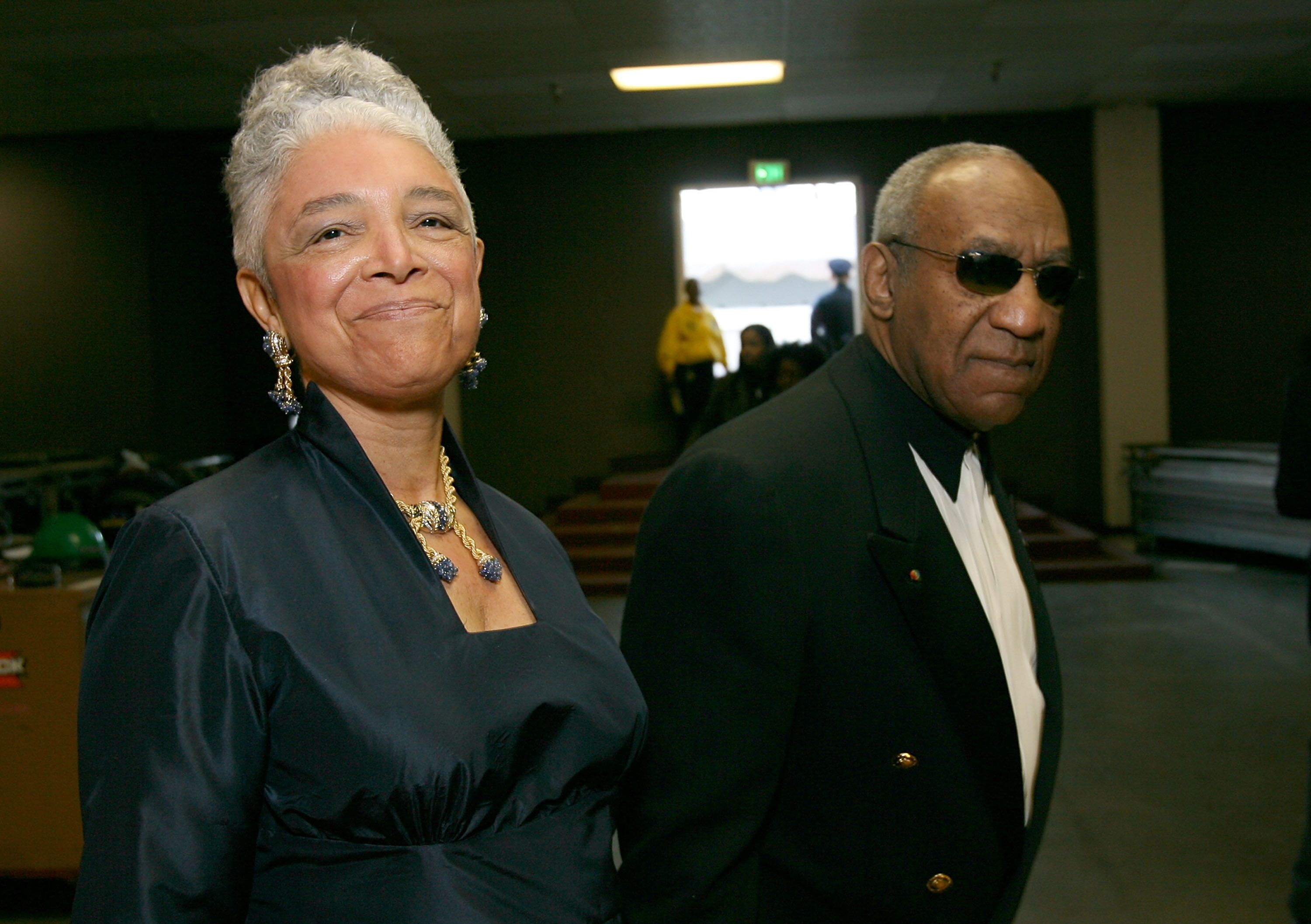 Bill Cosby and wife Camille Cosby at the annual NAACP Image Awards on March 2, 2007 | Source: Getty Images
MOTHER AND MANAGER
Camille and Cosby welcomed 5 children over the next 11 years. Camille raised their children while at the same time she managed her husband's burgeoning career, and negotiated his contracts. Cosby was to admit:
"People would rather deal with me than with Camille. She's rough to deal with when it comes to my business."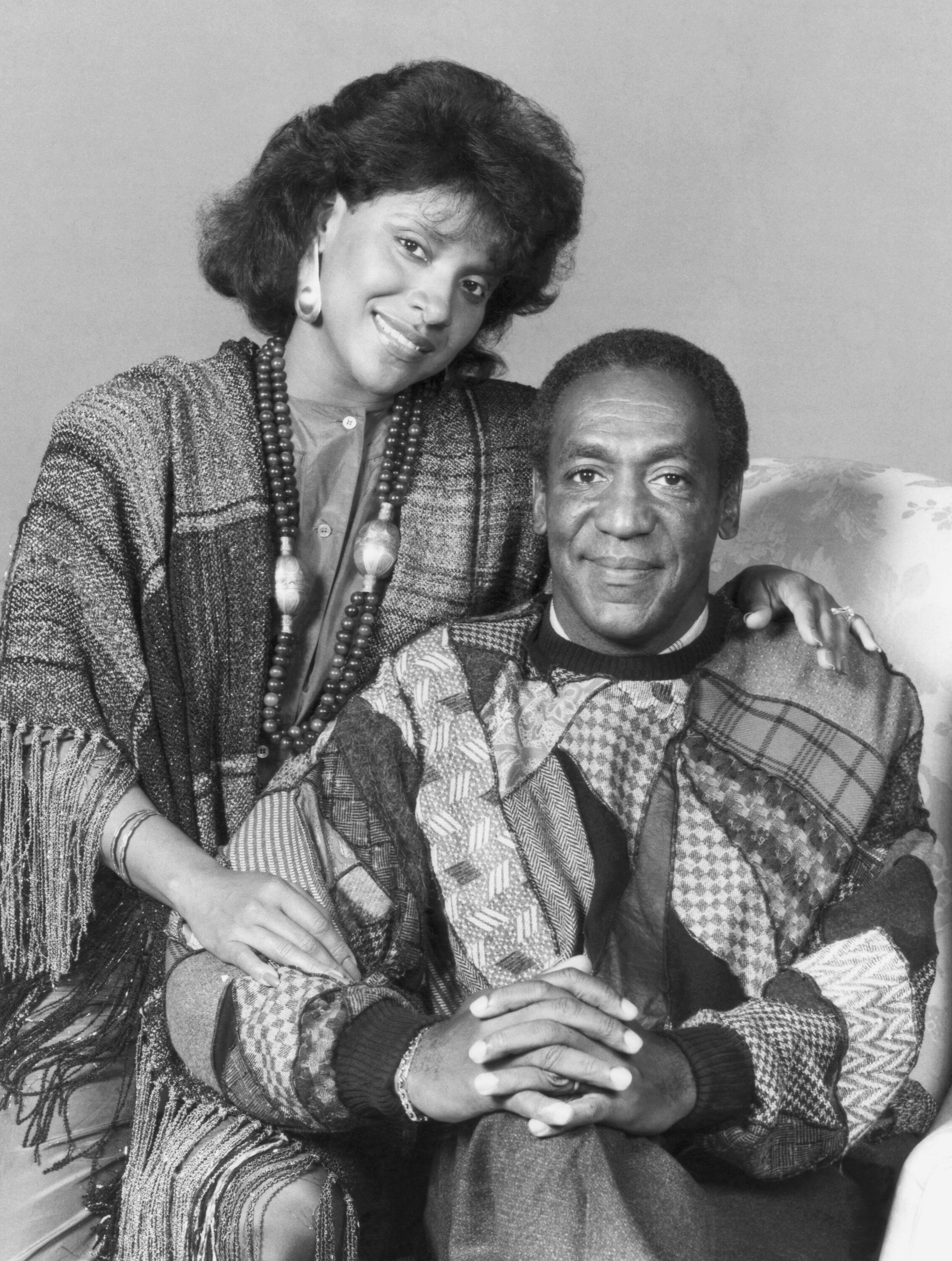 Phylicia Rashad as Clair Hanks Huxtable, Bill Cosby as Dr. Heathcliff 'Cliff' Huxtable in "The Cosby Show" | Source: Getty Images
BACK TO SCHOOL
In her mid-thirties, Camille went back to college to take up the higher education she'd set aside to become a wife and mother. In 1990, Camille earned her master's degree from the University of Massachusetts Amherst, followed by her Ph.D. in 1992.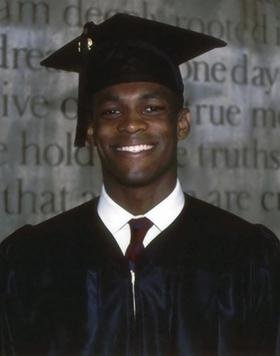 Bill and Camille Cosby's son Ennis Cosby (1969 - 1997) | Source: Getty Images
FIRST HEARTBREAK
It seemed as if the Cosby family was living a charmed life. Then, in 1997, tragedy struck. Camille and Cosby's only son, Ennis, 27, was murdered in an attempted robbery on Interstate 405 when he stopped to change a tire. His killer, Mikhail Markhasev, 18, was later convicted of first-degree murder and sentenced to life in prison.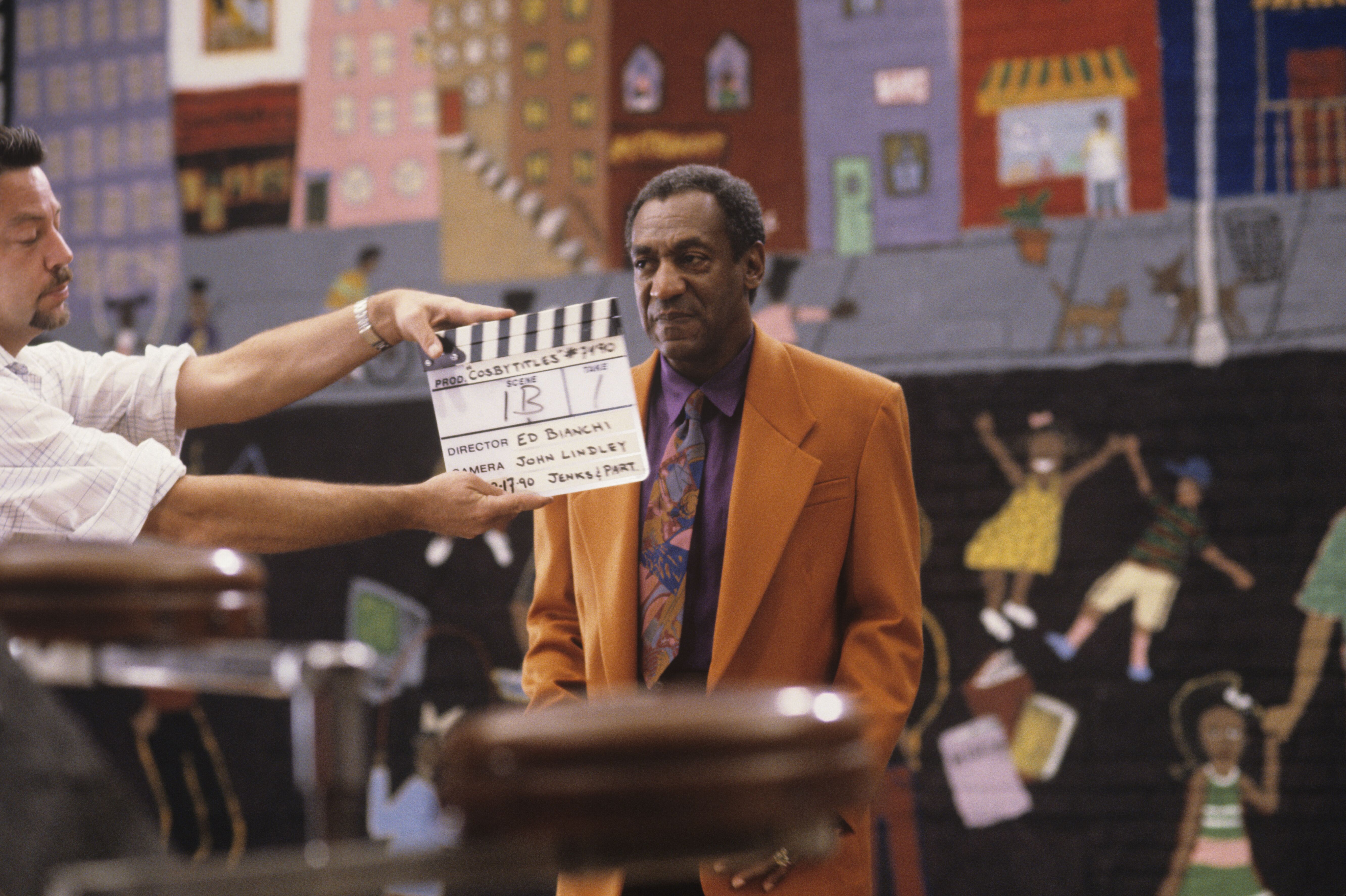 Bill Cosby filming the new opening sequence in New York in 1990 | Source: Getty Images
FIRST SCANDAL
The family was still reeling from the tragedy when a scandal exploded the myth of the perfect family. Cosby accused Autumn Jackson of blackmailing him over an affair he'd had with her mother, Shawn Thompson Upshaw.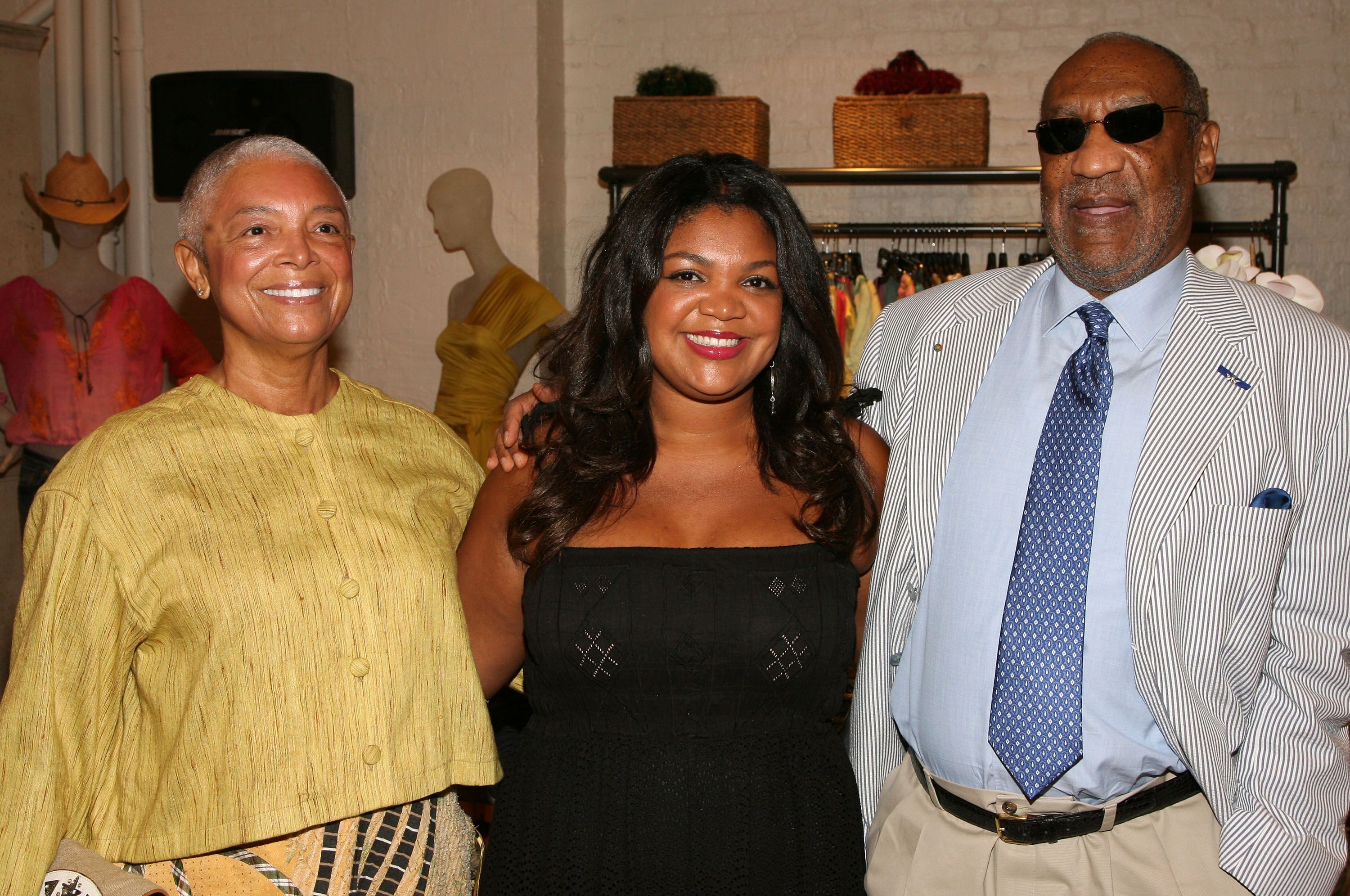 Camille, Evin and Bill Cosby at the launch of the pb&Caviar store in 2008 in New York City | Source: Getty Images
Cosby admitted that he'd paid out over $100,000 to Upshaw over the years to keep the affair quiet, but he balked at Autumn's demand that he pay out $40 million. Autumn also claimed that Cosby was her father. Cosby turned the evidence over to the FBI.
Autumn was convicted of extortion, traveling across state lines to promote extortion, and conspiring to commit extortion. She was sentenced to 26 months in federal prison, despite being pregnant with twins, and gave birth to her children in prison.
STANDING BY HER MAN
Camille was steadfast in her support for Cosby and stated that whatever issues the infidelity raised, was a private matter between herself and her husband, and was not to be discussed in a public forum. Years later, when she was deposed over Cosby's alleged rape of Andrea Constand, Camille invoked spousal privilege when asked if her husband had been faithful to her.
Nonetheless, for years rumors abounded that Cosby wasn't just unfaithful, he has a penchant for drugging and assaulting young women he was mentoring. The rumors grew, and in 2004, a young woman who had worked for his alma mater Temple University accused Cosby of drugging and raping her.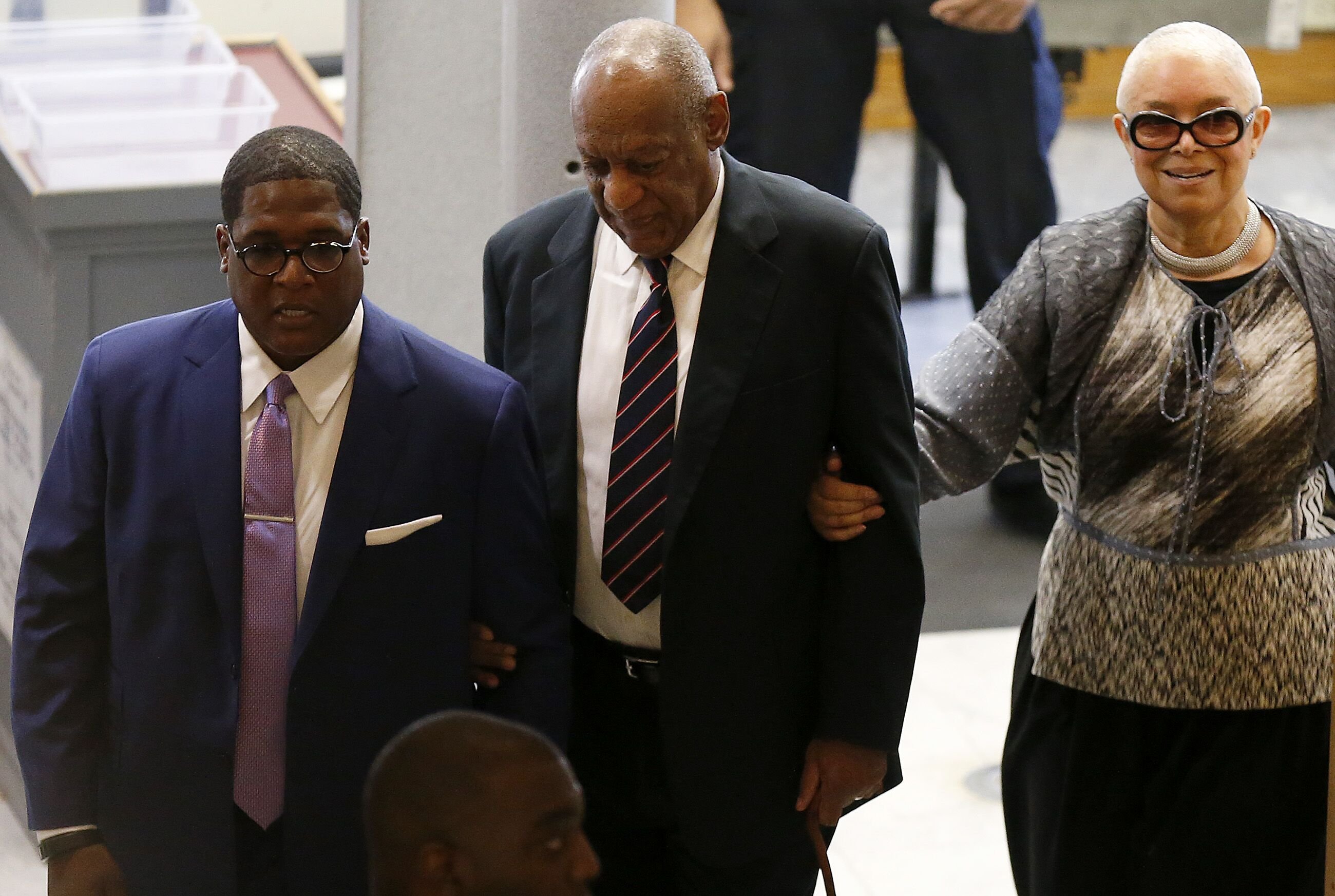 Bill and Camille Cosby enter the Montgomery County Courthouse on June 12, 2017 | Source: Getty Images
THE ANDREA CONSTAND SCANDAL
Cosby settled Constand's civil suit for assault out of court, paying out a hefty $3.38 million, but the nightmare just didn't go away. Women started to come forward, as many as 50, describing assaults as far back as 1964 - and Cosby did not deny the encounters.
Cosby openly admitted to procuring Quaaludes and giving them to the young women he wanted to have sexual relations with -- drugs which he offered openly, much as he would have offered a cocktail, he claimed. Camille would reportedly claim she believed that Cosby's accusers had willingly consented to drugs and sex.
TRIAL BY JURY
Cosby's trial was a challenge for the whole family, and Camille was there every step of the way, up to and including his conviction, on April 26, 2018, but was glaringly absent for the sentencing on September 25, 2018.
A SECOND TRAGEDY
Camille had stood by Cosby through what must have been one of the worse moments of her life, the death of their daughter Ensa on February 23, 2018. Ensa died of renal failure while waiting for a kidney transplant. She was only 44.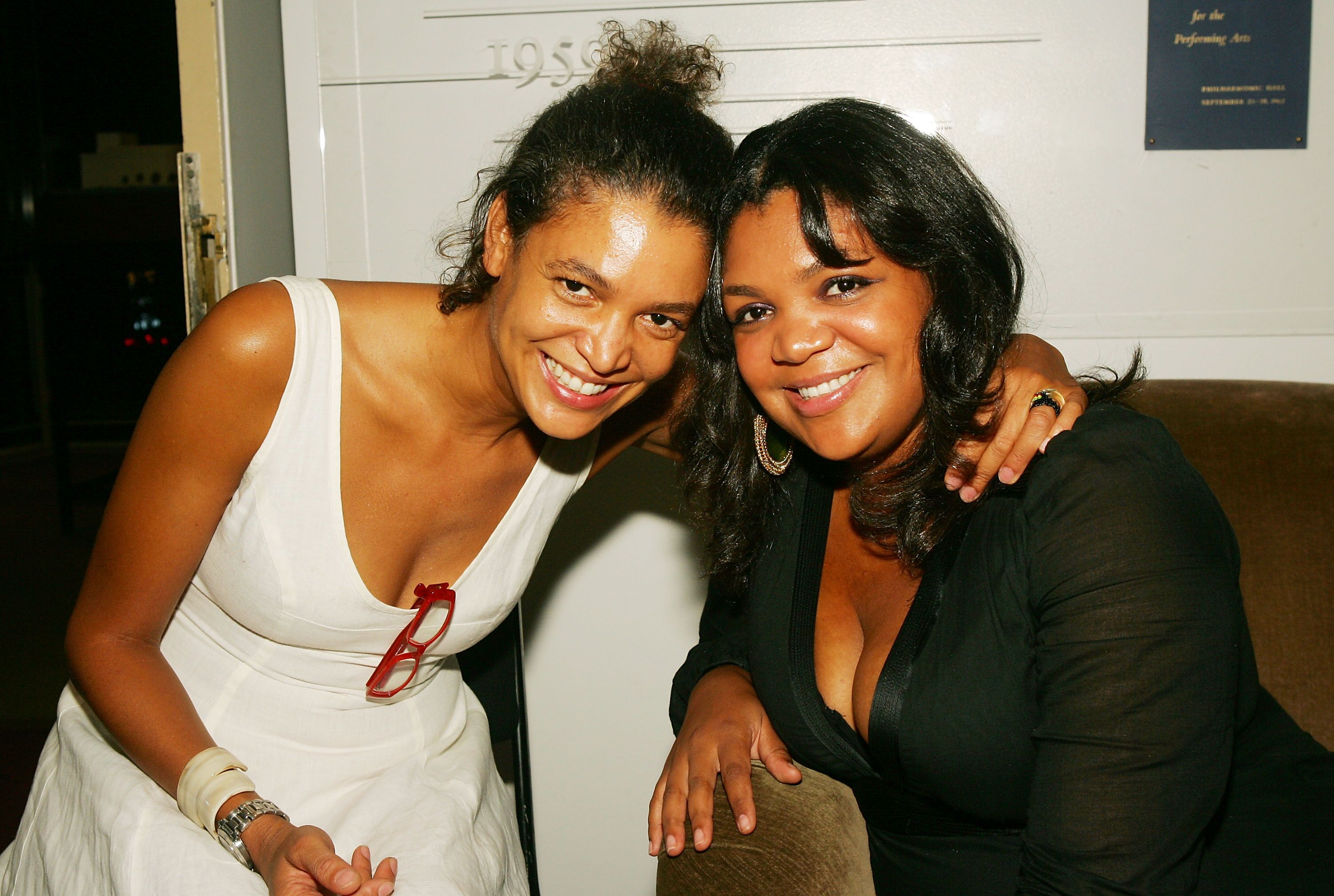 Bill and Camille Cosby's daughters Erinn and Evin at the premiere of "Good Night, and Good Luck" in New York in 2005 | Source: Getty Images
It was a devastating blow for Camille, the loss of a second beloved second child overshadowed by the public disgrace and conviction of the man she had supported and defended throughout her entire married life. And her posture hasn't faltered.
Camille, along with her surviving children Erinn, Evin, and Erika, has been vocal in their support of the Cosby patriarch, but none of them have visited the disgraced actor in prison since he was incarcerated in September 2018.
Please fill in your e-mail so we can share with you our top stories!