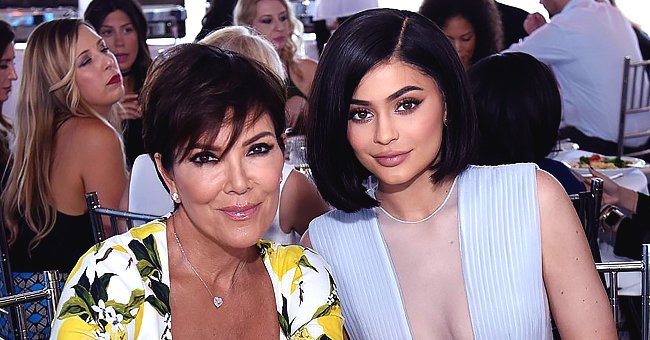 Getty Images.
Kylie Jenner & Daughter Stormi Danced with Kris Jenner in Funny TikTok Video during Quarantine

Kylie and her mom Kris Jenner are having fun while in self-isolation as the pair posted the latest of their two TikTok videos dancing to an Auntie Hammie tune.
Momager Kris Jenner got her hip-hop boss attitude down pat in her new TikTok video with Kylie - and they made sure Stormi didn't miss out on the fun either.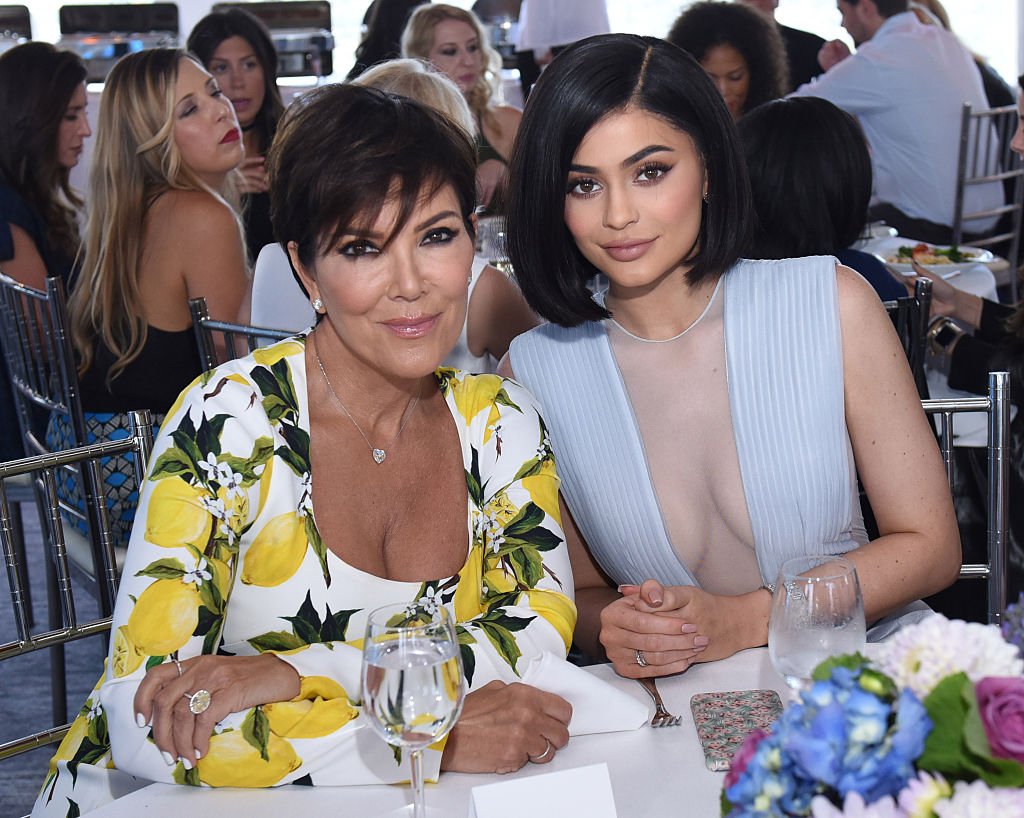 Kris Jenner and Kylie Jenner attend SinfulColors and Kylie Jenner Announce charity auction for Anti Bullying on July 14, 2016, in Los Angeles, California. | Source: Getty Images.
Dancing to the song "Pew Pew Pew," they added visual effects to the video that brought them in and out of focus every time they switched into the camera's frame.
Kris bobbed in and out of the frame, followed by Kylie holding little Stormi as they lived themselves into the song. The mother-and-daughter pair's second video, they followed a completely different direction with the first one.
Posted on Monday, the clip showed Kylie and Kris reenacting a classic scene from "Keeping Up With The Kardashians which initially took place between Kourtney Kardashian and Scott Disick.
Kris opened up the popular "ABCDEFG" speech that by asking Kylie, who portrayed her sister Kourtney whether they are "in agreement" in Scott's voice.
Putting on a pair of sunglasses, Kylie cheekily replied, "ABCDEFG... I have to go. It's just a phrase I like to use. It means the conversation is over. G...goodbye!"
It is not surprising that Kylie and mom Kris are spending loads of quality time together during their time in self-isolation.
During an interview for Harper's Bazaar in February, Kylie said that the rest of the family constantly remark on their similarities, and added:
"My siblings compare us all the time. We're always here working together, doing different things, or taking meetings together."
While Kylie thinks that all the Kardashians have "a lot in common," she relates to every member of the family differently.
Even though Kylie agrees that she shares a lot of similarities with her mom, she and sister Kendall also have a "very adventurous and athletic side in common.
With Khloé, she can be silly and free-spirited, something they both share with brother Rob - who had to cancel his birthday celebrations due to the pandemic.
And with the sisters not being able to spend time together as they usually do, it's been hard on them, especially for Kim Kardashian, who shared on social media that it's "hard" being in self-quarantine because she misses her sisters.
Kylie Jenner also expressed her wishes in reuniting with the rest of her family in a post to social media a few days ago.
Alongside a video she previously took of Stormi dancing with her little nieces, Kylie said that she misses "these moments" while staying in self-quarantine amid the coronavirus pandemic.
Please fill in your e-mail so we can share with you our top stories!