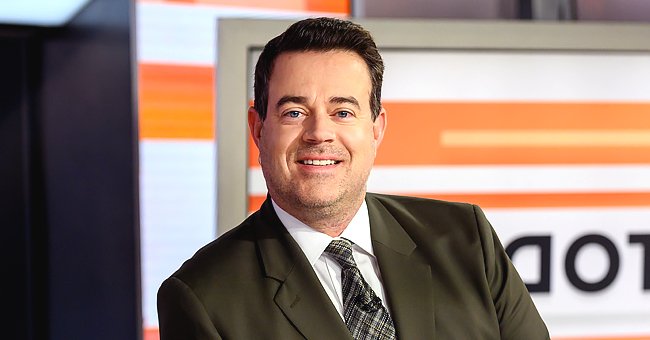 Getty Images
Carson Daly & Wife Siri Introduce Their 12-Day-Old Daughter on 'Today'

Carson Daly's wife recently gave birth to a healthy baby girl amid the coronavirus pandemic and met the TODAY family while at home.
Carson Daly and his family introduced the newest addition to their family, 12-day-old baby Goldie while observing self-isolation at home.
WELCOMING BABY GOLDIE
Through video chat, Daly's family appeared on the "Today" show. Siri cradled their newborn daughter during the interview, while her husband said:
"She is the little pot of gold at the end of our family rainbow, and she came obviously at a much-needed time with what's happening in the country, so she's been a wonderful distraction."
Daly's three other kids, Jack, Etta, and London, are delighted to have their newest sister join their family and have since been caring and watching over Goldie. The host added:
"I work to be home, and now that I'm home all the time and I get this unprecedented time with my wife and kids, it's great, but it comes at such a cost."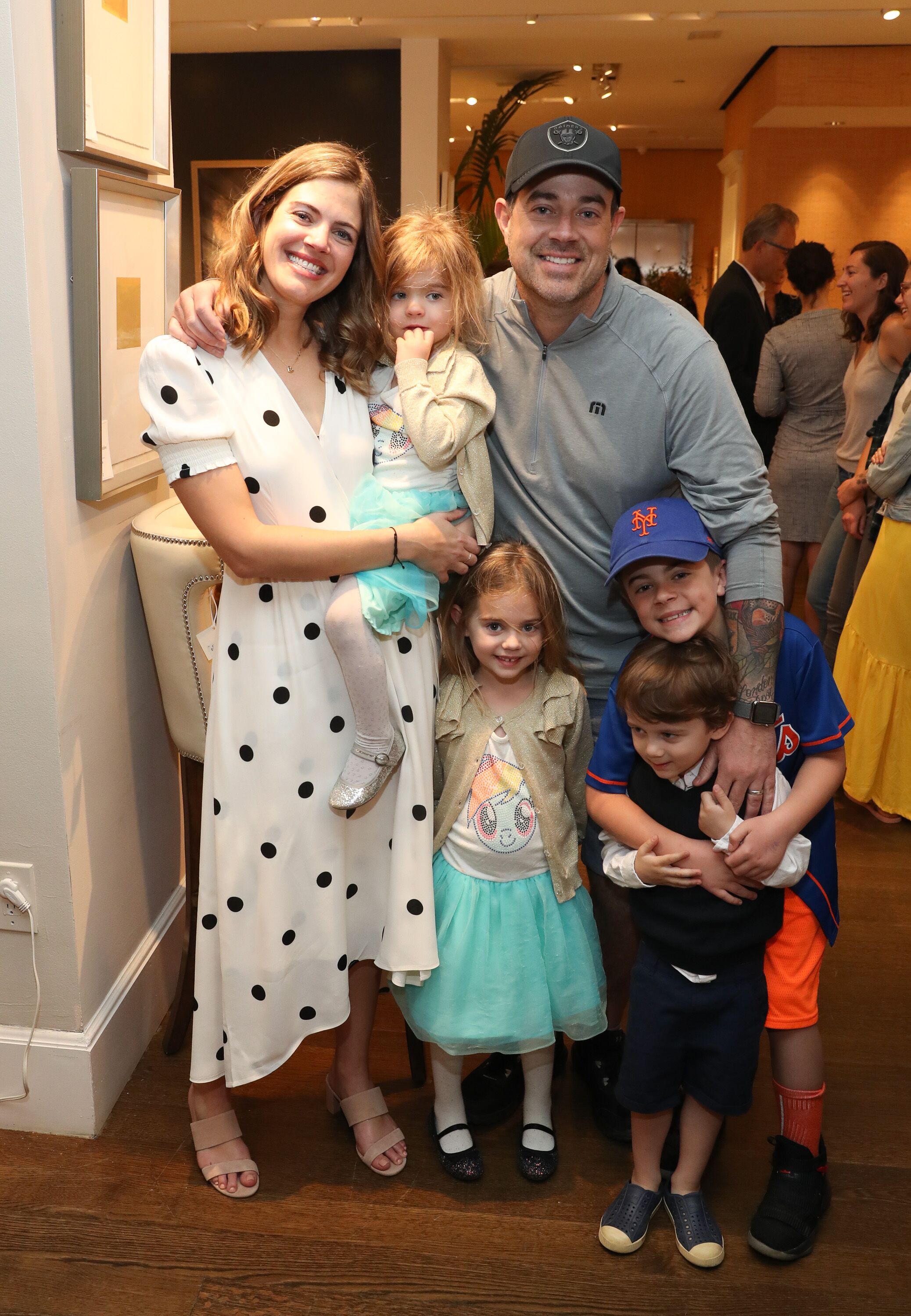 Siri Daly and Carson Daly, and family, attend "Siriously Delicious" by Siri Daly book launch event at Williams Sonoma Columbus Circle on April 14, 2018 in New York City. | Source: Getty Images
The host then searched for Irish names online and came across the name "Goldie" on St. Patrick's Day, which he fell in love with.
Daly sees his situation as "bittersweet" because not everyone can be comfortable in their home and appreciate what they have, especially those who are affected by the pandemic.
COMMUNITY ACT
Daly also shared the heartwarming gesture their neighbors did when they got home from the hospital, which made Siri emotional.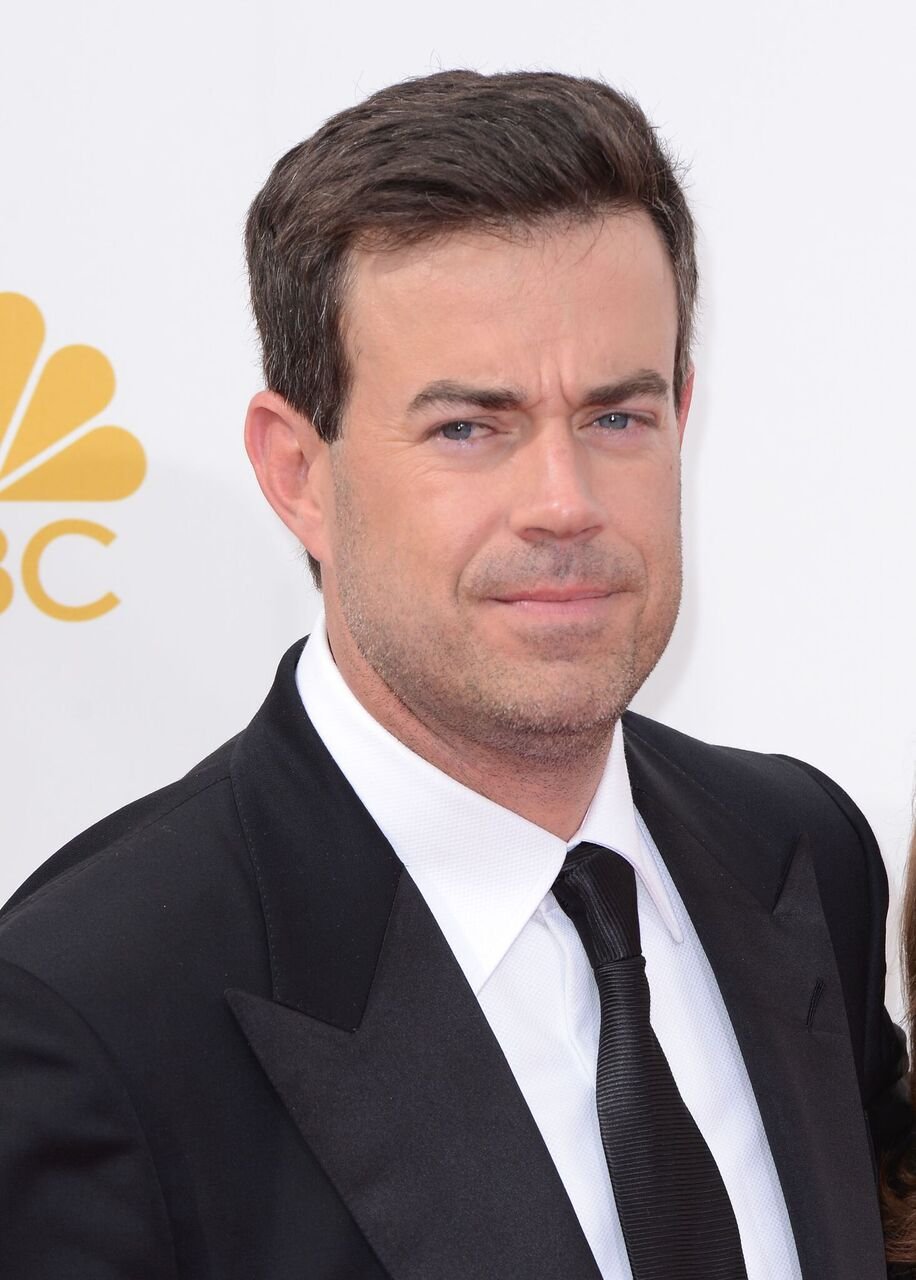 Carson Daly arrives to the 66th Annual Primetime Emmy Awards at Nokia Theatre L.A. Live on August 25, 2014 in Los Angeles, California. | Source: Getty Images
As they arrived, their neighbors went out of their homes, holding up signs. There was also a "drive-by blessing" done with their parish priest, Father Bob, who was the same priest who presided over their wedding.
While it has been such a scary time for everyone, worrying about the pandemic, baby Goldie remained to be a "beacon of hope."
GOLDIE'S NAME
The newborn was given the name Goldie Patricia Daly when she was born on March 26, 2020. According to Daly, Goldie's name came after he learned of his Irish descent.
The host then searched for Irish names online and came across the name "Goldie" on St. Patrick's Day, which he fell in love with.
On the other hand, the name Patricia was given to honor his mother, Pattie Daly Caruso, who passed away three years ago.
Daly and Siri had already prepared a list of names for their child but realized that "Goldie Patricia" was absolutely perfect.
Please fill in your e-mail so we can share with you our top stories!