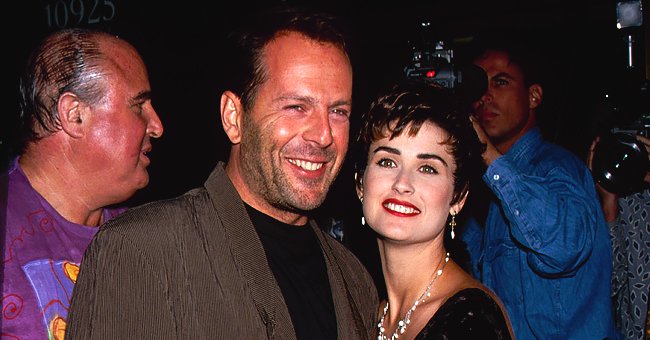 Getty Images
Demi Moore and Ex Husband Bruce Willis Quarantine Together in Matching Striped Pajamas

Demi Moore and Bruce Willis are not like most exes. For nearly a month now, the pair have been in self-quarantine along with two of their children. Pajama party, anyone?
Not all couples can make co-parenting work, but Demi Moore and Bruce Willis are taking it to the next level during the coronavirus outbreak. They stuck themselves together under one roof.
To curb the spread of COVID-19, everyone is being asked to self-isolate and stay inside. For the sake of their kids, Moore and Willis chose to do so together, and they seem to be having a good time.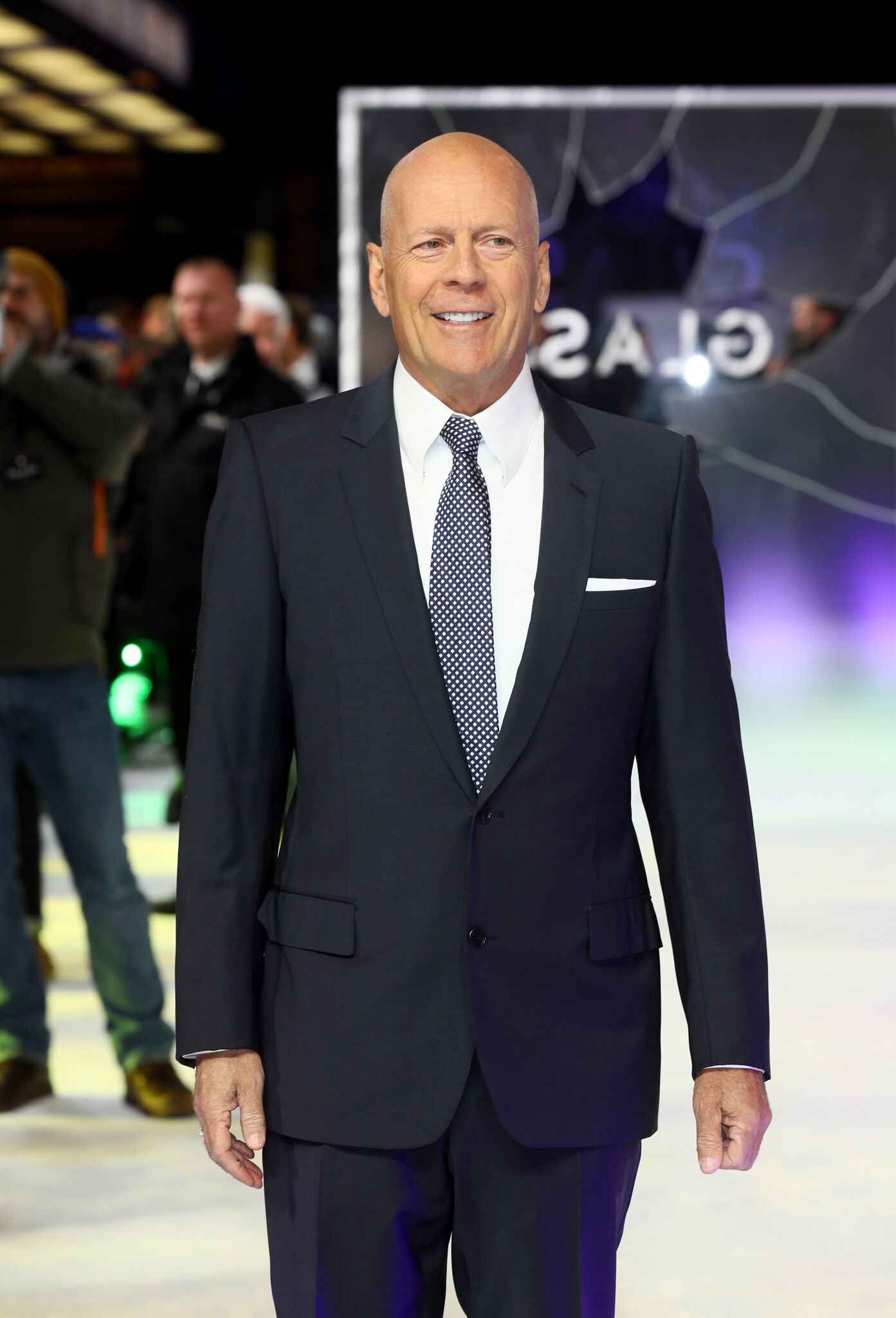 Bruce Willis attends the UK Premiere of M. Night Shyamalan's all-new comic-book thriller "Glass" at Curzon Cinema Mayfair | Getty Images
Co-parenting at its best
The stars' daughter Tallulah Willis took to Instagram on Monday to give fans a look inside the family's home on what appeared to be a day-long pajama-wearing event.
In the photo, the entire family wore matching white and green striped pajamas — including the dog. Willis, 65 and Moore, 57 stood at the front closeby each other, both smiling.
Even the dog is in PJs
Towards the back, Tallulah, 26, appeared to be doing a standing split as she stood elevated with one hand raised in the air, Next to her, brother Scout, 28, stood on a chair holding a tiny pooch.
A larger dog lazed on the couch wearing its pajamas as well. "Chaotic neutral," Tallulah wrote in the caption. Moore shared a similar photo on her Instagram with more people.
Tallulah reveals quarantine situation
At least one person assumed that the family wasn't practicing proper self-isolation since Moore and Willis are no longer together. "Social not really distancing," wrote the woman.
Tallulah promptly responded to the presumptuous remark, revealing that her family chose to quarantine together, so this wasn't just a friendly visit. They'd already spent 27 days in isolation.
Tallulah Willis responds to follower's comment under photo | Photo: Instagram/ Buuski
Moore thanks Willis for their kids
Moore and Willis were together for 13 years from 1987 to 2000 before their split. Willis later remarried to Emma Heming Willis with whom he shares daughters Mabel Ray, eight, and Evelyn Penn, five.
Moore showed how amicable the pair is last month when she wished Willis happy birthday and shared a throwback family photo. "Thank you for the three greatest gifts of my life," she wrote.
The pair also share 31-year-old Rumer. Meanwhile, Moore was married to Ashton Kutcher from 2005 to 2013. Kutcher has moved on and is now married to Mila Kunis.
Willis makes Moore emotional
In her book, "Inside Out," Moore made allegations that Kutcher had cheated on her during their relationship. Back in November 2019, she further revealed that Willis later made her cry ahead of an interview.
Knowing that the host of "The Tonight Show" would probably ask questions about her former relationship with Kutcher, Moore was nervous. But Willis called her and said he was proud of her, drawing tears.
Speaking on the podcast show "Present Company with Krista Smith," Moore said that Wilis gave her encouragement, and it meant a lot. It's lovely to see the pair so supportive despite their situation.
Please fill in your e-mail so we can share with you our top stories!