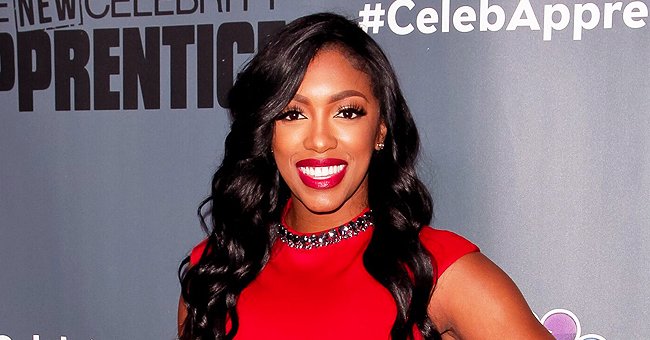 Getty Images
Porsha Williams of RHOA Shares Video of Baby Daughter Pilar Jhena Snuggling during Nap Time
RHOA star Porsha Williams shared an adorable video of her holding baby Pilar as she tried to rock the little one to sleep.
Babies are adorable, but a mother-baby moment is more delightful. Porsha gave a beautiful view of one of such moments in a video where she was seen snuggling with her 1-year-old baby.
For nap time, Jhena wore a nice leaf printed playsuit, and she had her hair in little pigtails, which were held in place with brown bows.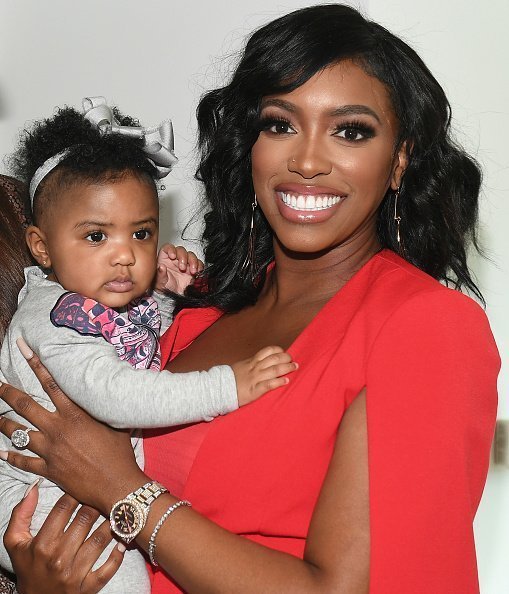 Porsha Williams with her daughter Pilar Jhena at AmericasMart on October 10, 2019. | Photo: Getty Images
"@porsha4real enjoy those cuddles. They're the best. I miss my babies being this little"
Porsha also posted another video of sleepy Pilar on Instagram last week. The 1-year-old had been waiting for her mum to finish on Dishnation. She was rocking her famous pigtails in the video, but baby Pilar has also had some even cooler hairstyles.
Two weeks before Pilar's birthday, the 38-year-old mom shared a picture of her daughter rocking an adorable hairdo with white beads. The image was posted on Jhena's account, which has over 300k followers.
The duo got engaged in 2019, and Porsha got a stunning ring.
Porsha's fiance, Dennis Mckinley, is Pilar's father. The mother of one announced that they were expecting in September of 2018. The pregnancy was unexpected but the two were very excited about it. She expressed her joy in an interview with People:
"it's Dennis's first child, just like me — and it's something we've both always wanted… It's like a dream come true."
Dennis and Porsha officially started dating in 2018, although they had known each other for many years. The reality TV star welcomed him into her life at a point where she was ready to give up on love.
The duo got engaged in 2019, and Porsha got a stunning ring. There had been rumors that McKinley had a reputation for being unfaithful, but the 38-year-old ignored all the warning signs.
The relationship soon turned sour when Porsha found out that her fiancé cheated on her while she was pregnant and even afterward.
He initially told her that it was a mistake, but the reality star did not accept this excuse, and Dennis was forced to admit that the quality of sex during her pregnancy and postpartum period pushed him to do it.
The couple split and Williams said she needed time to heal before she could consider getting back together with him.
The duo seems to have made it through the rough patch as the reality star said that they were planning to give Pilar a younger sibling, last December.
Please fill in your e-mail so we can share with you our top stories!