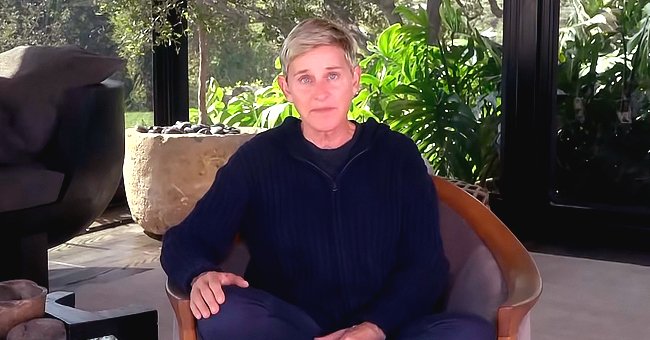 Youtube.com/TheEllenShow
Ellen DeGeneres Compares Self-Isolation with Imprisonment Amid Coronavirus Pandemic

Fans of "The Ellen Show" are now able to enjoy their favorite talk show during their forced lockdown at home, but the TV host upset some people with a problematic comment.
On April 6, 2020, 62-year-old comedian and TV show host Ellen DeGeneres started to do her talk show from her living room in accordance to the social distancing measures to slow the spread of covid-19.
Thus, DeGeneres joined the likes of Jimmy Fallon, who have been entertaining their audience with an at-home edition of his late-night show, with her wife, actress Portia DeRossi as her entire crew.
DeGeneres introduced the episode with a salute to the health professionals and the workers of both transport and food services.
"I'm applauding you, nurses, doctors, hospital staff, first responders, supermarket employees, truck drivers, everyone who keeps us going, thank you so much," DeGeneres said.
After that, she joked about how much she had learned about his wife during three weeks of quarantine, and in the most controversial moment of the episode, she compared her experience with self-isolation with "being in jail," explaining:
"It's mostly because I've been wearing the same clothes for 10 days and everyone in here is gay."
UNDER FIRE
DeGeneres' prison joke wasn't well-received by everyone, and some of the viewers took to social media to criticize the celebrity for her comment, which they considered inaccurate given that she lives in a huge and luxury estate.
"Ahhhh yes living in your elegant mansion is exactly like jail Thnx Ellen," someone sarcastically tweeted. "Did she run this joke by *literally* anyone?!?" another person wondered.
"Ellen you quarantining in your mansion in designer sweats is nothing like prison," a third user insisted.
While DeGeneres hasn't apologized or made any comments on the controversy, the prison joke was edited out of the YouTube clip extracted from the episode, although as of April 8 it still showing in the closed captions.
DeGeneres joke was also quoted by news outlets like Vulture and Independent, as well as by particulars that were outraged by it.
A MESSAGE OF HOPE
Jokes aside, DeGeneres wanted to maintain a positive and cheerful attitude to help others cope with this unprecedented circumstances, as well as sharing a message of hope for everybody watching.
She dedicated her show to "people who are stuck at home," making a special mention of her staff and crew.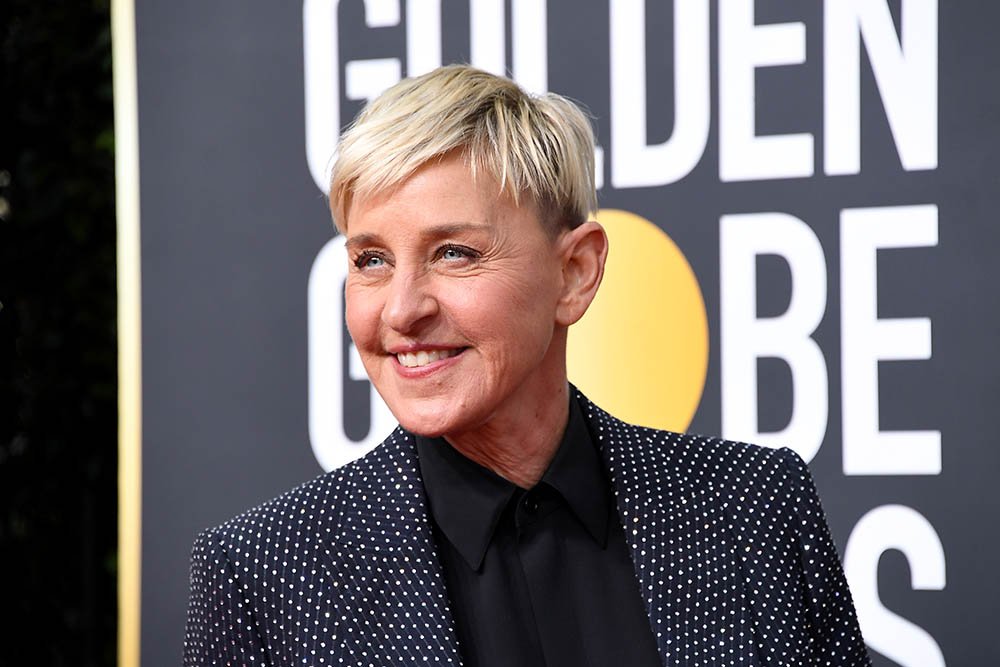 Ellen DeGeneres attends the 77th Annual Golden Globe Awards at The Beverly Hilton Hotel on January 05, 2020 in Beverly Hills, California. I Image: Getty Images.
"I love them. I miss them. And the best thing I can do to support them is to keep the show on the air, so here we are," DeGeneres said.
"I've always wanted to have this show as a distraction, as a break from whatever is going on out there that may be unpleasant," the comedian went on, adding:
"So if you're feeling down, I want to lift you up. If you're feeling trapped, I want to set you free. (...) It is a strange time, and this is what we have to do right now."
Please fill in your e-mail so we can share with you our top stories!