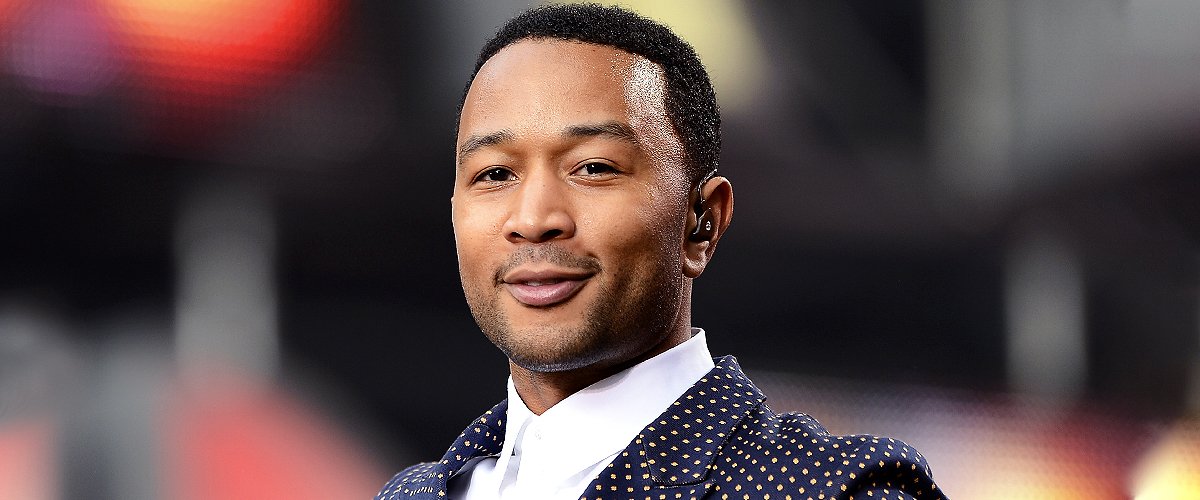 GettyImages
John Legend's Adorable Granny and Her Collard Greens Recipe She's Been Cooking for 67 Years
John Legend's grandmother had a great influence on his life. Not only did she teach him how to play piano, but she also made sure he had his greens while growing up.
John Legend has always been candid about how much his family means to him, and the crucial roles both his mother and grandmother had in his life growing up in Springfield, Ohio.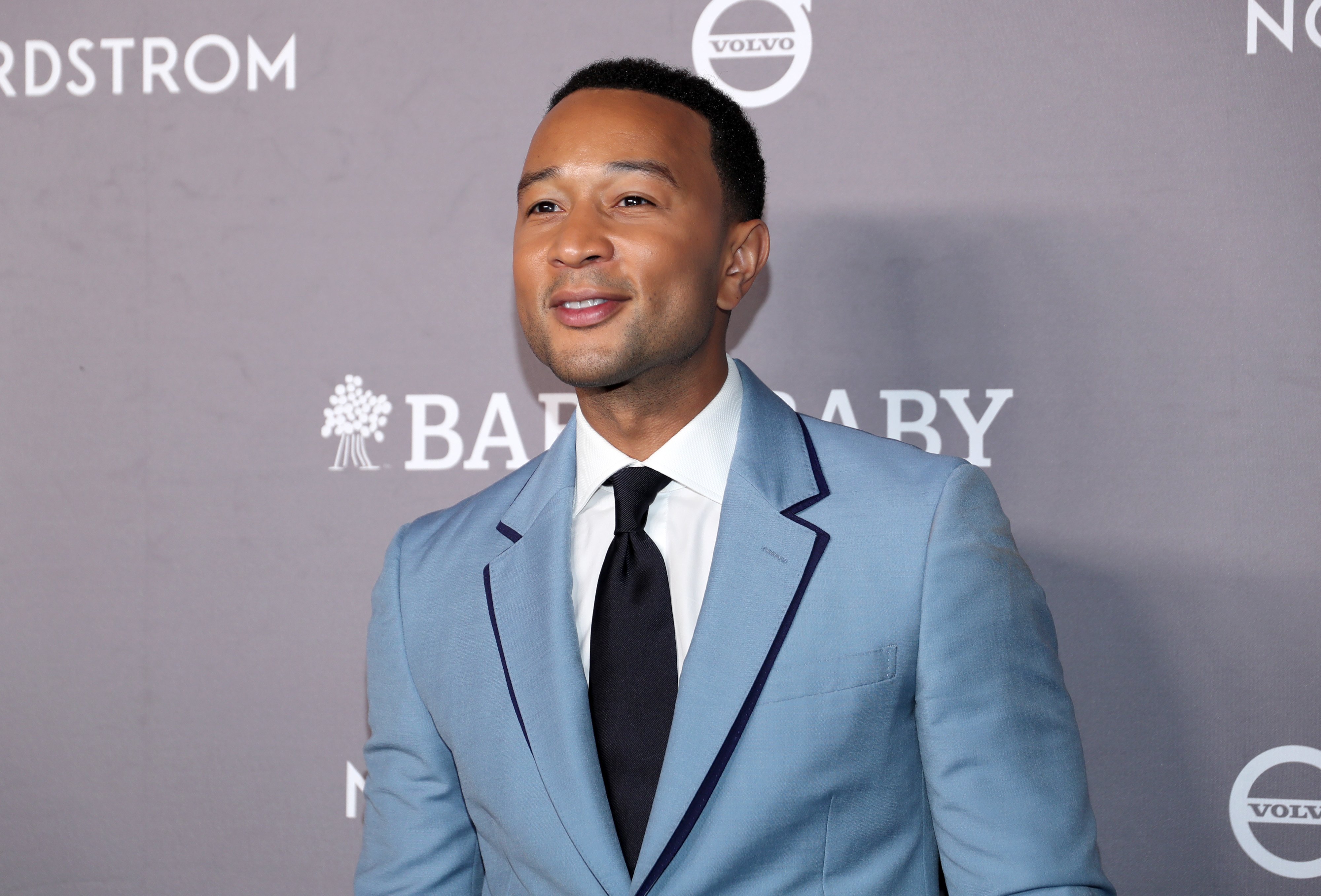 John Legend attends the 2019 Baby2Baby Gala presented by Paul Mitchell on November 09, 2019 in Los Angeles, California. | Photo: GettyImages
Mrs. Marjorie Stephens is not shy with the cameras and seems to have grown used to her grandson being a star.
So, when she had to cook alongside John and his daughter Luna for Chrissy Teigen's cooking channel, Cravings, Mrs. Marjorie was game.
THE COLLARD GREENS RECIPE
For Thanksgiving 2019, Legend visited Marjorie in Ohio with his 3-year-old daughter, Luna, and his wife Chrissy, to cook some collard greens, a family favorite that the matriarch has been preparing for over 60 years.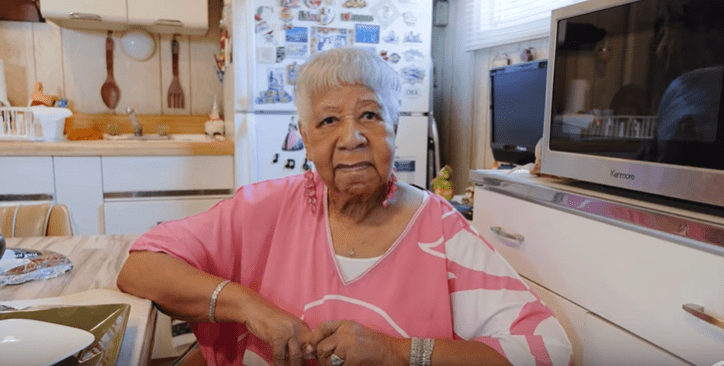 Marjorie Stephens, John Legend's grandmother, at her home in Ohio | Source: YouTube/Chrissy Teigen
Mrs. Marjorie revealed that her secret for the recipe is using jowl bacon, which is common in the South, to season the water for the greens.
"I like to cook with jowl bacon, a little salt, a little red pepper, and a little teeny bit of sugar," Mrs. Marjorie said, adding that her aunt used to say that the sweet flavor enhances vegetables.
As the meat cooked, Mrs. Marjorie and John proceeded to clean the greens, something that the singer claimed has always been a family ritual.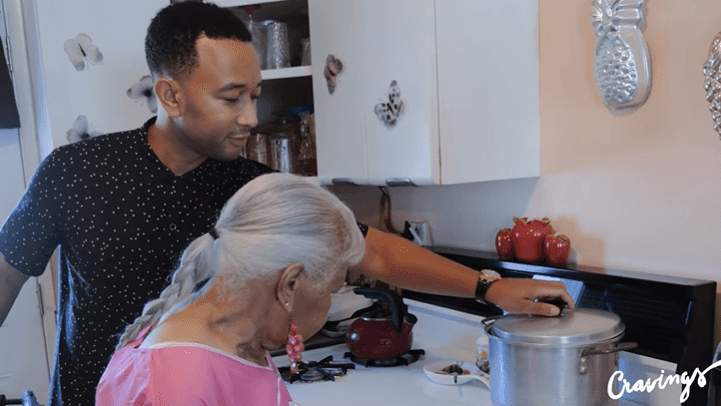 John Legend helos his grandmither Marjorie to cook green collards | Source: YouTube/Chrissy Teigen
Luna even came in to help her great-grandmother prepare the veggies, following John's lead as they separated the leaves and being careful not to stain her pink dress.
"You're a big help," Mrs. Marjorie told Luna, who seemed ecstatic to be in the kitchen, as she usually also helps her mom in their L.A home.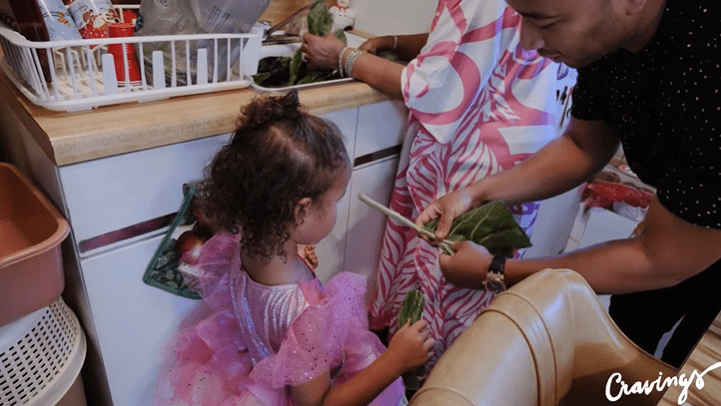 Luna Stephens helps her father, John Legend, at his grandma's house | Source: YouTube/Chrissy Teigen
After washing the greens thoroughly, the cooking team proceeded to chop them, as Mrs. Marjorie explained she doesn't like the pieces so big. Later, the greens went into the jowl bacon water for a while.
Marjorie made sure to mention she likes her collard greens old school style, so she doesn't add cinnamon or any other kind of spices.
The final result, according to Legend, was delicious and earned Marjorie a hug from her handsome grandson.
SHARING STORIES FROM THE STEPHENS
While they were preparing the meal, Marjorie made a shocking revelation to the cameras: she doesn't like to cook.
The honest lady explained that, while she comes from a family with good cooking, she hates cooking. "I cook because I have to because I have a family," she said.
Marjorie also recalled the first time she heard her talented grandson sing was when he was three years old. However, it was when he was four that Marjorie got a piano, and little John confidently told her he could play.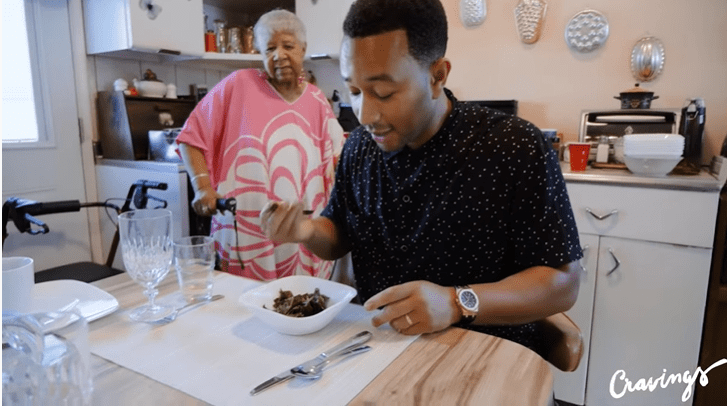 John Legend eats his grandma's collard greens | Source: YouTube/Chrissy Teigen
She said he was so sure of himself that she encouraged him, and little John then started belting out, "Stand Up for Jesus." That was just the beginning of a life filled with music.
JOHN LEGEND'S FAMILY
John's talent runs in his blood. His mother, Phyllis Stephens, was a seamstress and a choir director in their Pentecostal church in Springfield.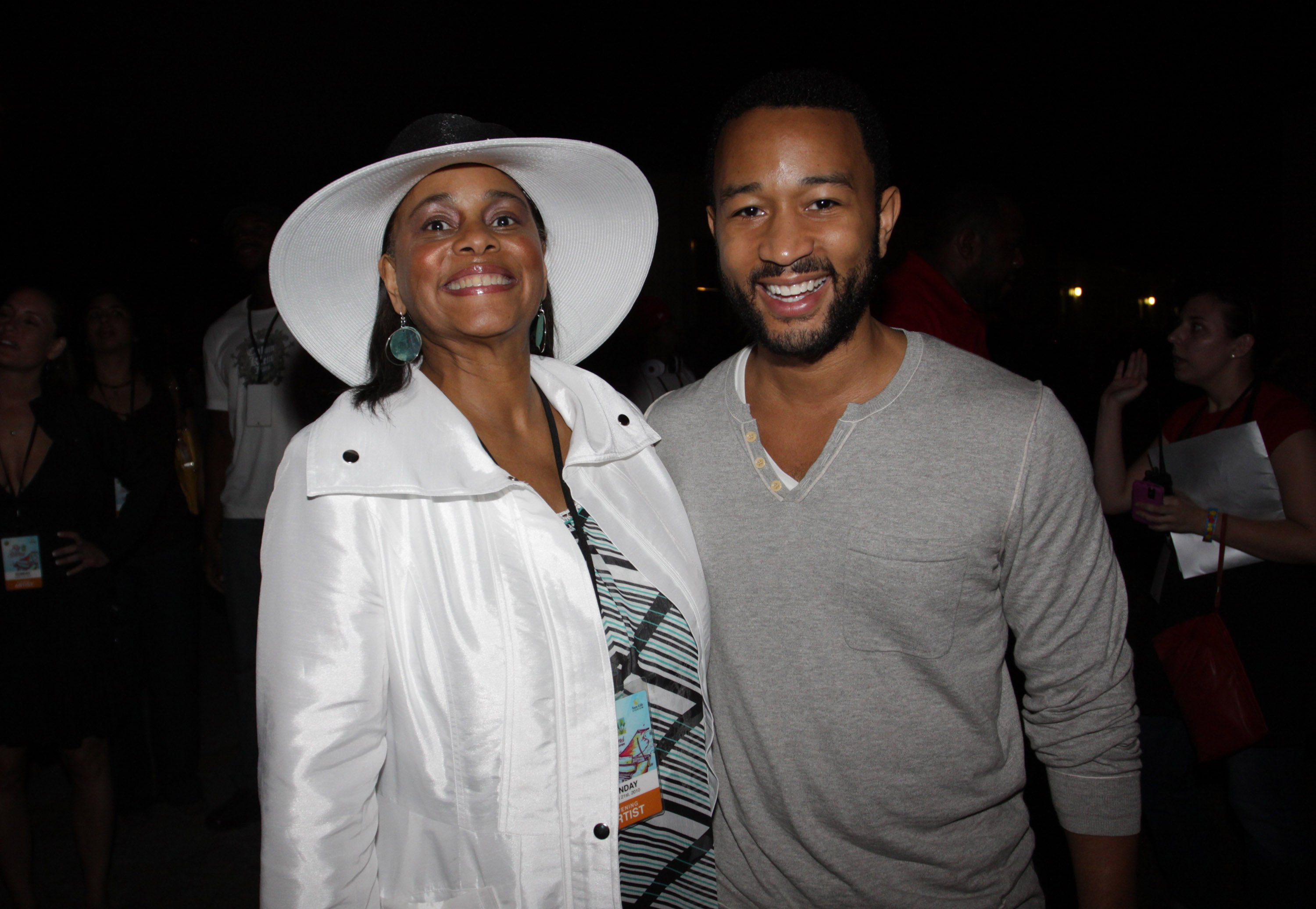 John Legend (r) and his mother Phyllis Stephens attend Jazz In The Gardens 2010 on March 21, 2010 in Miami Gardens, Florida. | Photo: GettyImages
Phyllis' father was a pastor, and his grandmother, not Marjorie, was the organist at the church. John used to sing in the church chorus but didn't have access to secular music at home
It didn't take long for John to start writing his own songs once he learned how to play the piano.
His father, Ron Stephens, told Vanity Fair that while parents usually have to pressure their kids to practice their lessons, that wasn't John's case.
"John was the kind of kid, like, 'Hey man, get off that piano, you're driving us crazy!" Stephens joked.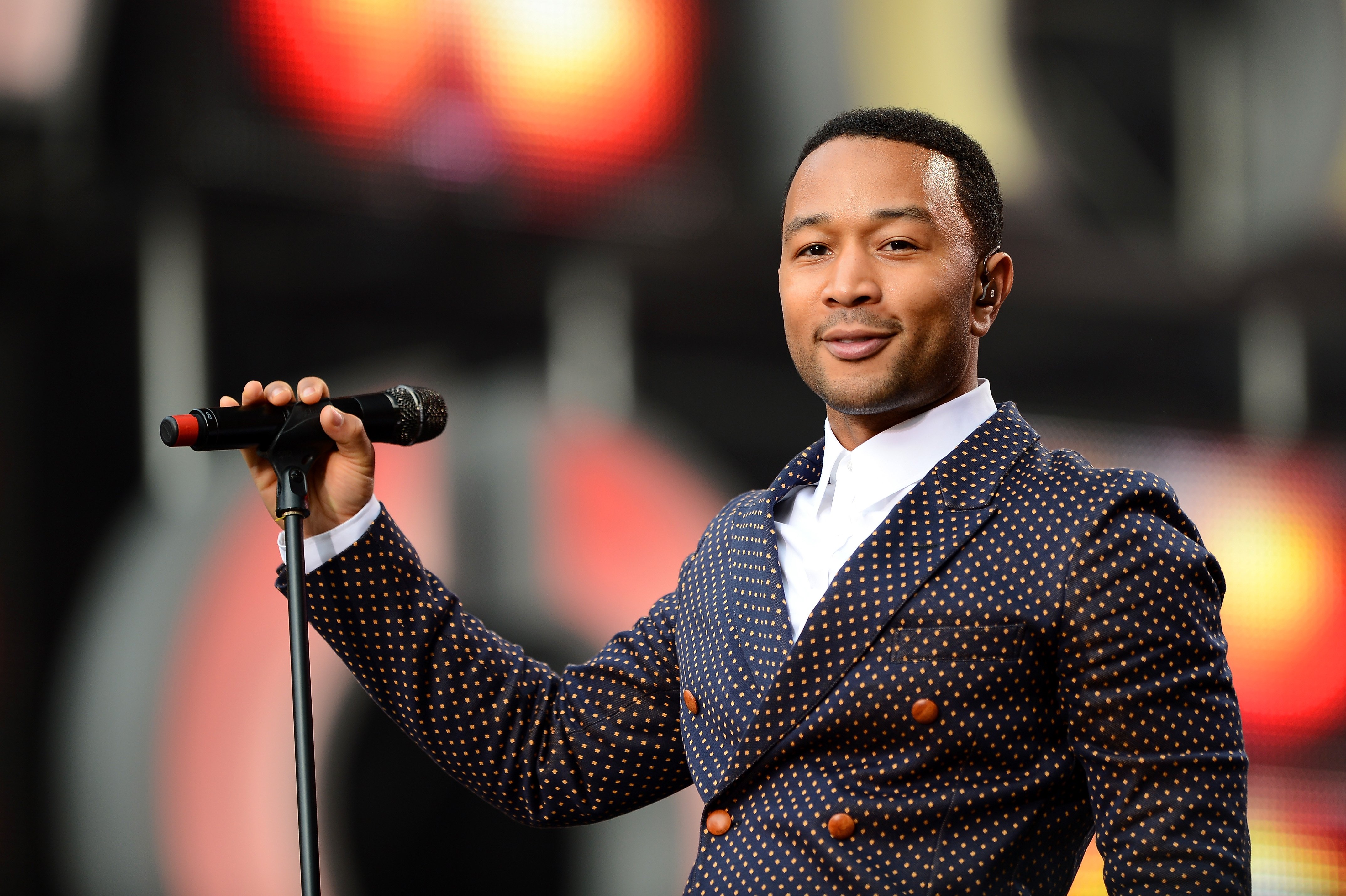 John Legend performs on stage at the "Chime For Change: The Sound Of Change Live" Concert at Twickenham Stadium on June 1, 2013 | Photo: GettyImages
JOHN'S DEBUT
After Phyllis' mother passed away, she fell into a depression that led to her divorce from Ron and eventually drove her to drugs and became estranged from her family, including John.
He went on to enroll in university and graduated magna cum laude with an English major. After college, John started trying his luck with record labels, but no one wanted to take a chance on him.
And then he met Kanye West, who produced his first album, "Get Lifted," which won three Grammys and was a success all over the country.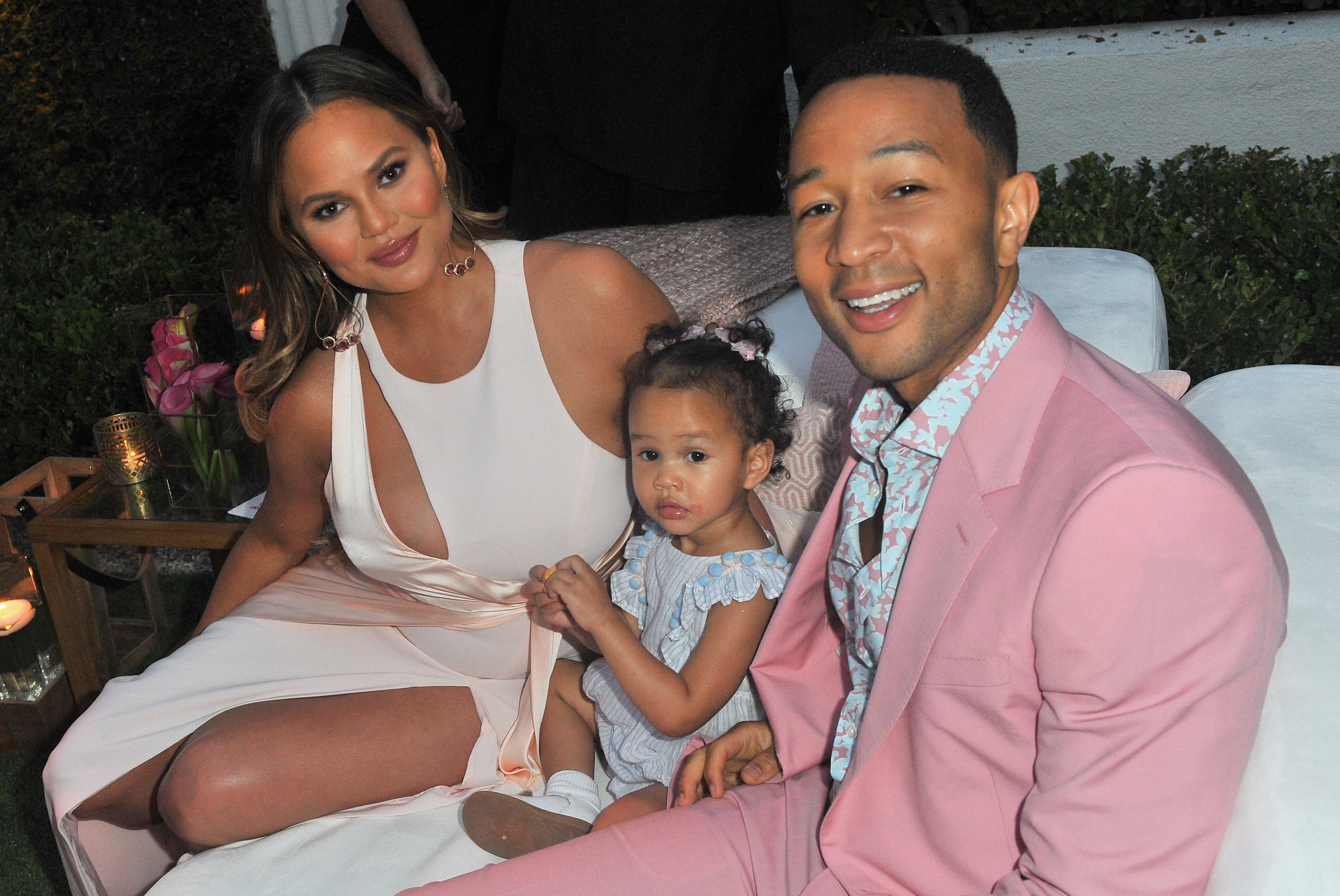 Chrissy Teigen, Luna Simone Stephens and John Legend attend John Legend's launch of his new rose wine brand, LVE, during an intimate Airbnb Concert on June 21, 2018 in Beverly Hills, California | Photo: GettyImages
By then, Phyllis was already in recovery and out of drugs, so she got to see her son getting on stage to receive the accolades.
John married "Lip sync Battle" tar Chrissy Teigen in 2013. They share two kids: daughter Luna, born in 2016, and son Miles, born in 2018.
Please fill in your e-mail so we can share with you our top stories!