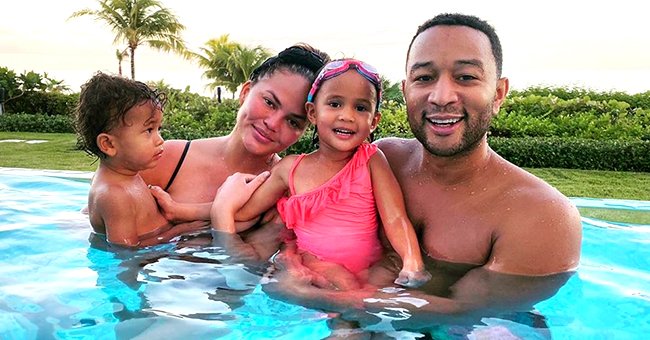 Instagram/chrissyteigen
John Legend Opens up about Having a Blended Interracial Family with Wife Chrissy Teigen
John Legend just opened up about the beauty of having a blended interracial family with his wife Chrissy Teigen, calling it a "blessing."
Having lived in the United States for a while now, people would have realized just how "blended" the Teigen-Stephens family actually is. Now, John decides to give them a glimpse of their lives and how he finds it a blessing.
Legend and Teigen came from entirely different cultures, with his parents being Black Americans from Ohio, Chrissy's mom being Thai and Chrissy's dad being a white American.
Legend was often discriminated against when he was studying at the University of Pennsylvania.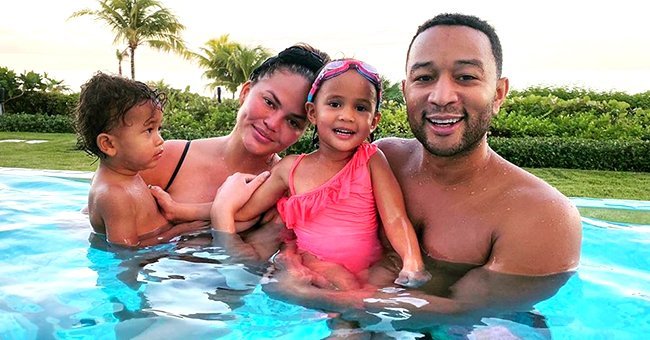 John Legend, Chrissy Teigen, and their children Miles and Luna Stephens at the pool | Source: Instagram/ChrissyTeigen
LEARNING FROM DIFFERENT CULTURES
Despite the cultural blend, Legend revealed they actually learn from one another and end up merging different things together to what works best for their two children, Luna and Miles.
"We learn from each other and we love the things that are different about each other. That's actually fun for us."
A HAPPY BLENDED FAMILY
Legend also shared that his and Chrissy's parents are actually quite close to one another, and they get along well despite their cultural differences. Whenever they're together, they just enjoy each other and have a great time.
In general, the People Magazine 2019 "Sexiest Man Alive" feels people have been a lot more welcoming of interracial relationships, as what was once "taboo" is now accepted positively.
EXPERIENCES OF DISCRIMINATION GROWING UP
While this is the case, Legend once disclosed that he had been discriminated multiple times because of being a man of color. Ultimately, though, it's what turned him into the man he is now.
Legend, then known as John Stephens, was often discriminated against when he was studying at the University of Pennsylvania. He was often treated as an outcast and even had run-ins with police officers, who would imply that he was incapable of owning a car, or that he didn't belong at the campus.
Despite it all, Legend acknowledged that those times make him appreciate being black all the more, saying he wouldn't be the artist he is today if it weren't for his race.
Please fill in your e-mail so we can share with you our top stories!