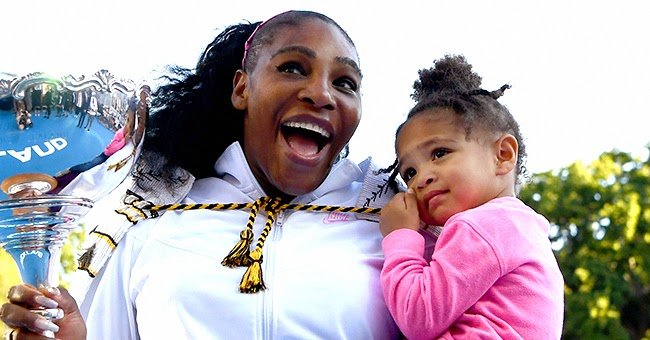 Getty Images
Serena Williams' Husband Alexis Ohanian Shares Photo of Daughter Olympia in Red Tutu Posing with Qai Qai Doll

Olympia Ohanian is enjoying her time in isolation, as she plays with her toys while dressed in an adorable red tutu with her favorite doll Qai Qai behind her.
Olympia Ohanian is staying home for six long weeks, and while that may be like such a bummer for some, it seems to be quite an enjoyable time for Olympia who gets to play with all of her toys and dress up in all her favorite outfits with Qai Qai right there with her.
With the government's request for people to stay home, she decided to put her loved ones first.
QAI QAI'S MANY ADVENTURES
Qai Qai the doll is Olympia's favorite companion and "daughter," a doll that has quite a huge following thanks to her many travels and adventures. She's gone to Abu Dhabi, the White House Lawn, and of course, the Australian Open to cheer on Serena Williams.
While Qai Qai is indeed a real doll, her fame has enabled her to have her very own sticker which often accompanies Olympia's pictures on social media. Of course, these pictures are posted in the doll's very own official Instagram page.
STAYING IN QUARANTINE
Before America became the country with the highest number of confirmed Coronavirus cases, Serena Williams already took the precautionary measures to keep her and the rest of her family safe.
Due to the virus' quick rise, she decided that they would be "spending the next 6 weeks in solitude." This was the right choice for Williams, and everyone soon after followed suit in hopes to do their part in stopping the spread of the virus.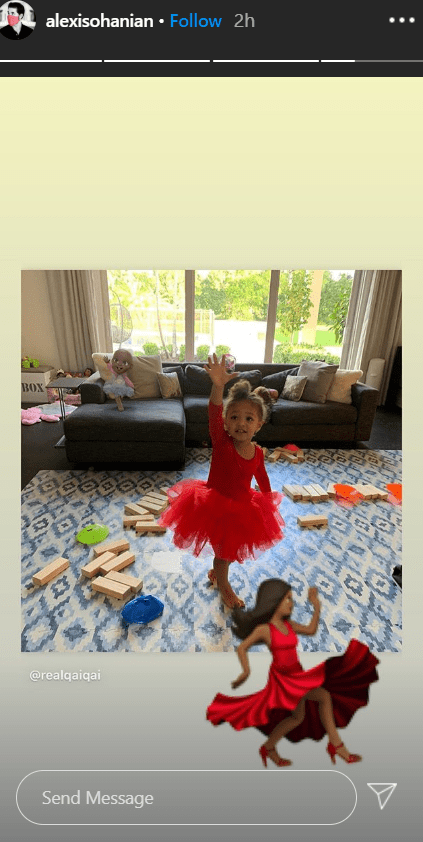 A screenshot of Alexis Ohanian's Instagram story of Olympia and Qai Qai | Source: Instagram.com/AlexisOhanian
A QUICK PAUSE FROM HER BUSY LIFE
Serena Williams is one of the busiest women in the world, juggling tennis, her many businesses, endorsements, guessing and events on top of being a mother and a wife. However, with the government's request for people to stay home, she decided to put her loved ones first.
"Spending the next 6 weeks in solitude. Being a wife. Being a mom. Cooking. Cleaning. Spring cleaning. Face mask. Makeup tutorials. I'll let you know how it goes... stay safe everyone. This is serious."
Given that she made the announcement back in mid-March, it is highly likely that their 6-week isolation will extend much longer especially with the turnout of Coronavirus cases in America. It seems this won't be a problem for the family-of-three, though, as they've been enjoying themselves at home as seen on their social media updates.
Please fill in your e-mail so we can share with you our top stories!