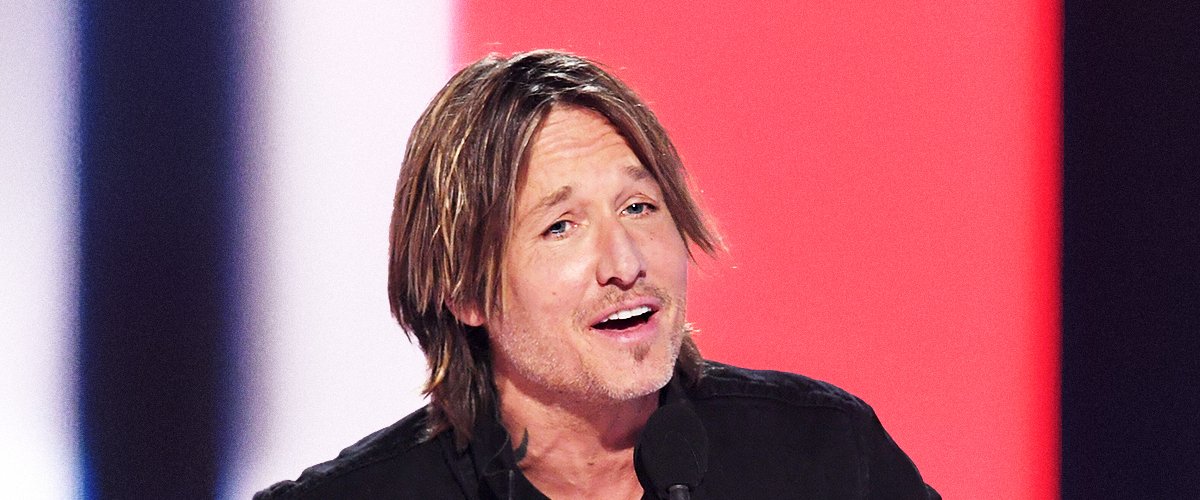 Getty Images
Keith Urban Discovered the Power of Country Music Community after a House Fire
Music star Keith Urban, who has been married to Nicole Kidman for years, once opened up about the time he discovered the power and meaning of a country music community.
The life of the Australian artist has been filled with ups and downs. As he recalled during his acceptance speech of the Country Radio Broadcasters 2016 Artist Humanitarian Award, the first challenge came when he was only nine years old.
The singer went live from his warehouse.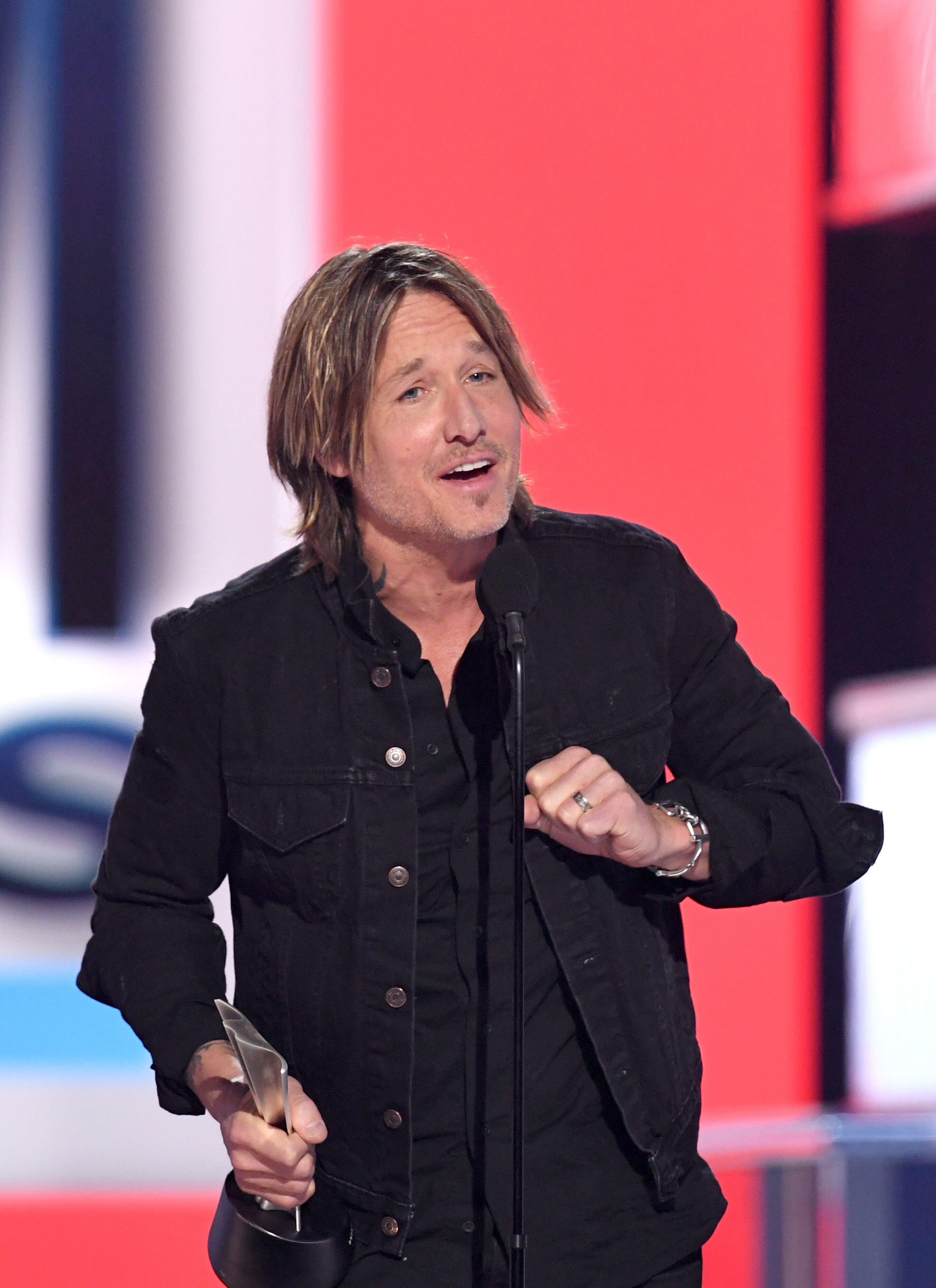 Keith Urban on April 07, 2019, in Las Vegas, Nevada | Photo: Getty Images
KEITH URBAN LOST HIS HOME AT NINE YEARS OLD
At that point, the house where he and his parents lived in Caboolture, Australia, sadly burned to the ground. Keith pointed out that they were all okay after the event, but that they lost everything. He said:
"We lost all our belongings, which wasn't much, but it was everything we had."
Fortunately, his parents had joined a country music club in Brisbane, and as soon as they learned about their tragic incident, they set up a fundraiser "without hesitation."
Even though Keith Urban was only nine years old, that thoughtful act was engraved in his mind, and it gave a meaning to what country music means: "no matter where you come from, it's about community."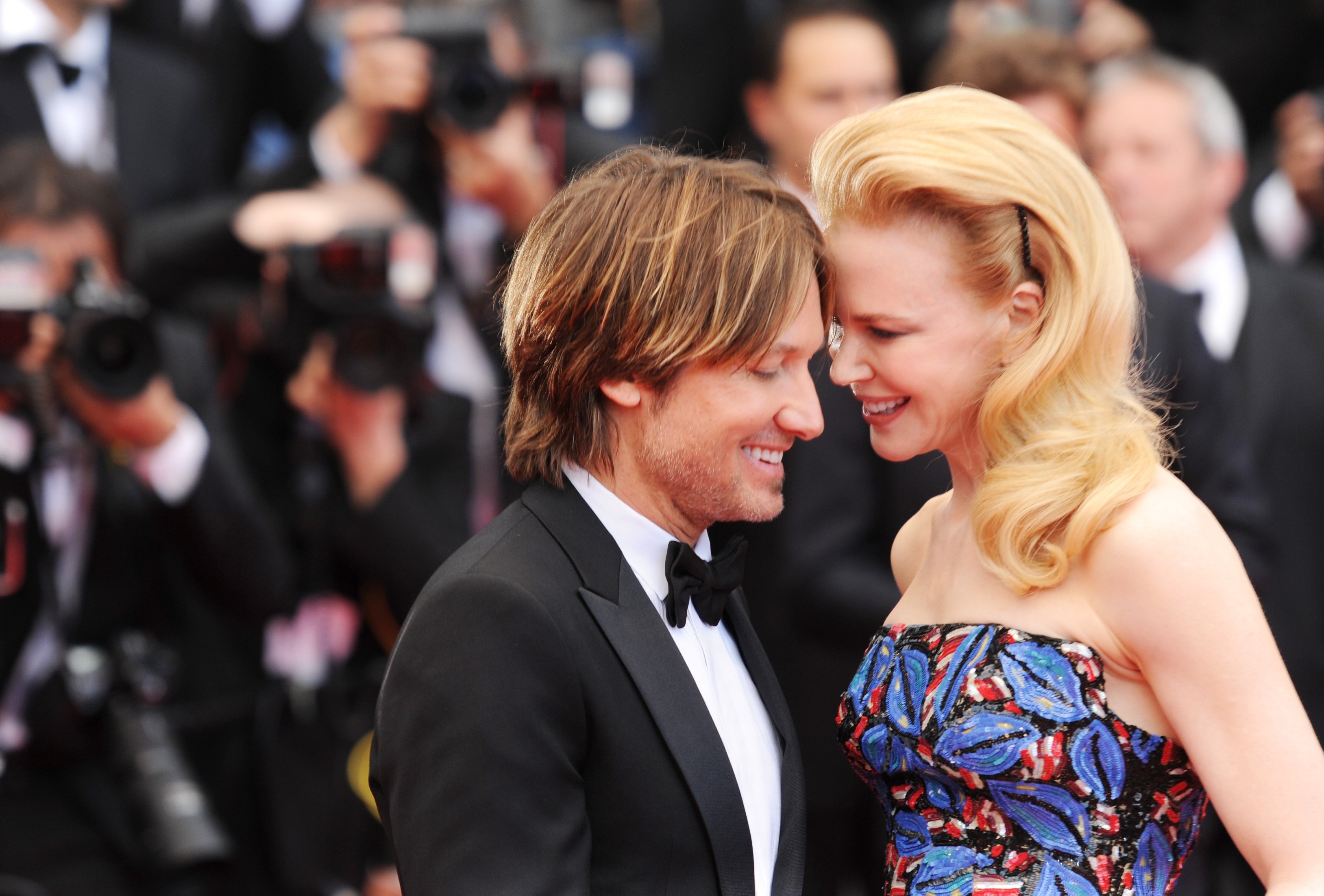 Keith Urban and Nicole Kidman on May 19, 2013 in Cannes, France | Photo: Getty Images
HE'S ALWAYS GIVING BACK
Earlier this year, it was reported that the Australian wildfires threatened Keith and Nicole's home. The couple even donated $500,000 to relief efforts in their homeland.
For years, the Australian singer has been involved in different projects and benefit shows. One of them is the annual "All for the Hall" Country Music Hall of Fame and Museum concert.
According to Country Living, it had raised almost $3 million for the museum's educational programs (as of early-2016).
The country music group Lady Antebellum (made up of Hillary Scott, Charles Kelley, and Dave Haywood), which won the Artist Humanitarian Award in 2015, gave Keith his trophy.
Before calling Nicole Kidman's husband onstage, Dave said:
"Most of [Urban's charity] efforts we'll never know, because he's that humble. He's a true humanitarian from the depths of his being."
FIGHTING ALCOHOL ADDICTION
As we previously mentioned, the life of the philanthropist has not been a walk in the park, and it was his actress wife who saved him from his dangerous addiction to alcohol.
Nicole Kidman and Keith Urban met each other at G'Day LA, an event honoring Australians in January 2005. About one year later, in June 2006, they tied the knot.
During an interview that the singer had with Rolling Stone back in 2016, he confessed that his marriage was like a "miracle" as it helped him survive the "implosion" he had created in his life.
Keith confessed that he felt "spiritually awaken" with Nicole and that, for the first time in his entire life, he felt in control and able to "shake off the shackles of addiction."
KEITH URBAN'S FREE VIRTUAL CONCERT
Thankfully, the singer is in a much better place now, and he is focusing his time on his wife and their children together.
However, like most of us, he and his family have been affected by the coronavirus pandemic. As a way to keep his fans entertained while in isolation, Keith took to Instagram to perform a free virtual concert.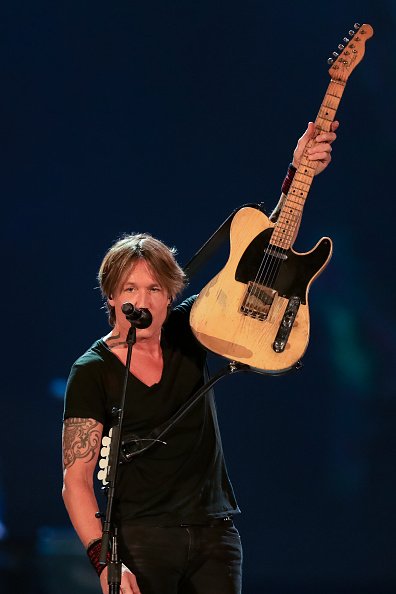 Keith Urban at Mercedes-Benz Stadium on November 15, 2019 in Atlanta, Georgia. | Photo: Getty Images
The singer went live from his warehouse -- where he and his band store some of their gear -- for 30 minutes.
One of the most exciting features of his concert was that the person in charge of the camera was none other than Nicole.
Keith revealed that the reason he decided to hold his virtual concert was that he was supposed to perform that night, so he considered it would be great to do it anyway.
Reaching the ten-minute mark, Nicole joined her husband to sing some of his songs, including Keith Urban's hit "The Fighter."
Please fill in your e-mail so we can share with you our top stories!