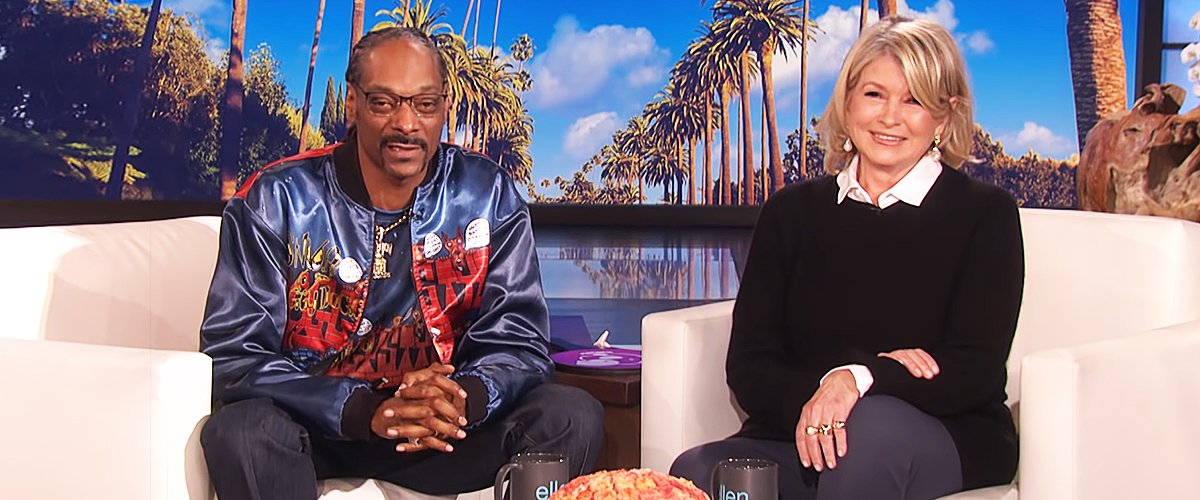 youtube.com/MarthaStewart
Snoop Dogg and Martha Stewart's Odd Friendship Started on Her Show — inside Their Relationship

Here is a look into the fantastic friendship of rapper, Snoop Dogg and Martha Stewart, who, despite their age difference, have proven that there is no barrier to true friendship.
The beauty of friendship is that there is no set place or time for it to begin. There are no age restrictions when it comes to choosing friends; all that matters is the bond that exists between friends.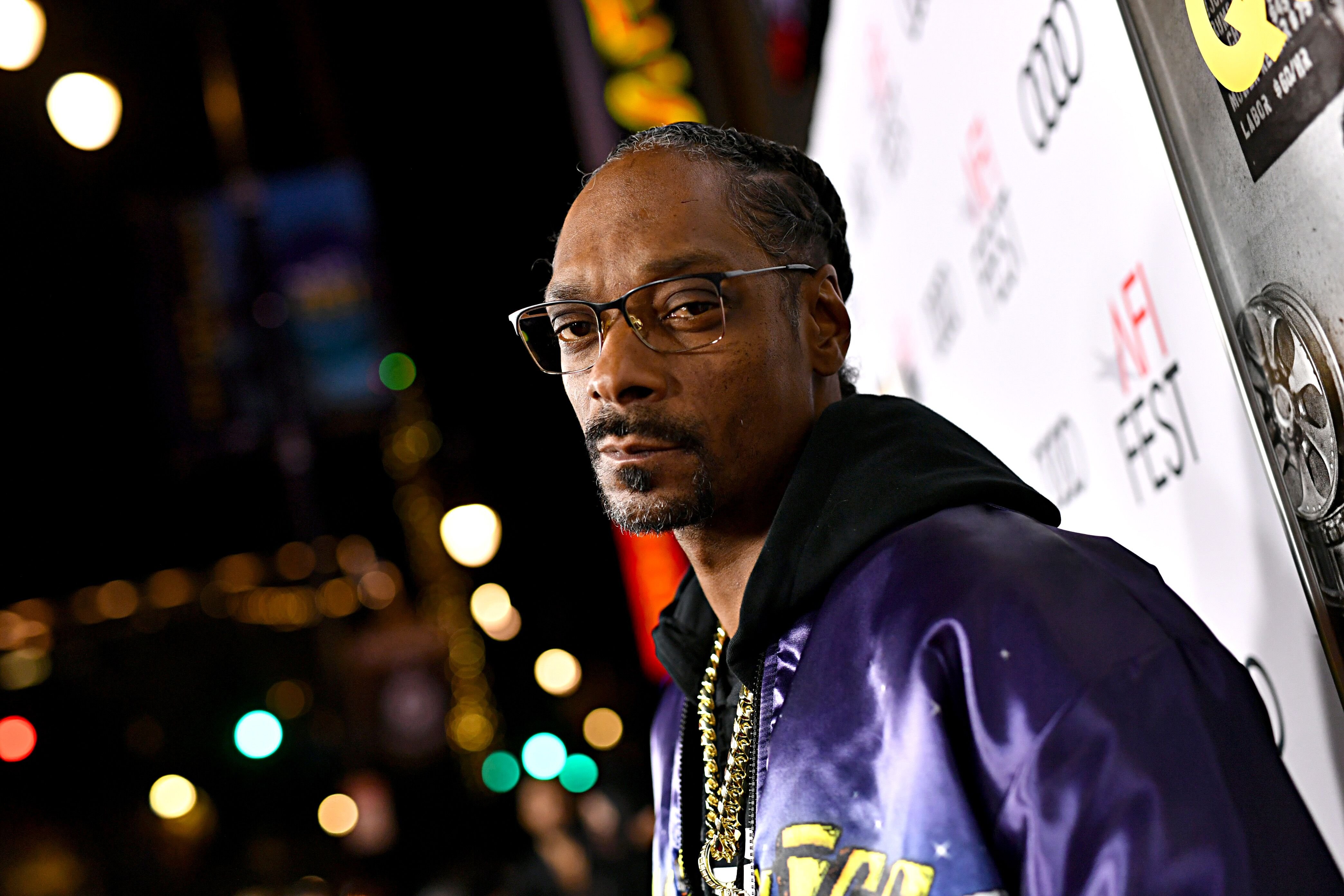 Snoop Dogg at the after party for the premiere of "Queen & Slim" at AFI FEST 2019, Hollywood | Photo: Getty Images
When Martha Stewart and Snoop Dogg started making headlines regarding their friendship, people wondered how two people who were thought to be opposites could maintain and develop such friendship.
With over a decade of being friends, Martha and Snoop are proving that friendship does not depend on age or disposition but rather on genuine love and admiration for each other. Here is a look inside the friendship of Martha Stewart and Snoop Dogg.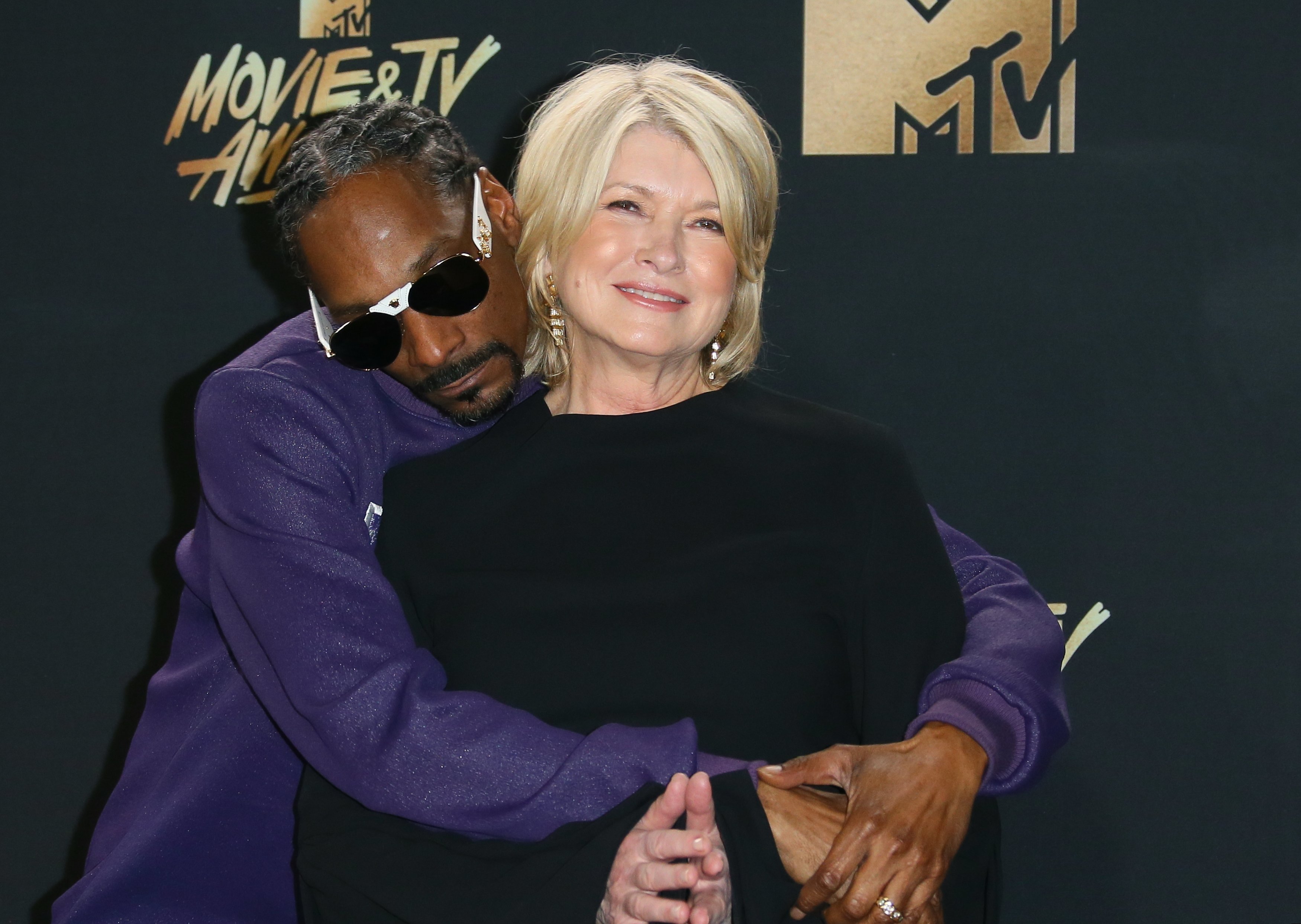 Snoop Dogg and Martha Stewart pose in the press room at the 2017 MTV Movie and TV Awards at The Shrine Auditorium on May 7, 2017 | Photo: Getty Images
HOW IT ALL BEGAN
When Martha invited Snoop to feature on her show "The Martha Stewart Show," in 2008, the business mogul and entertainer did not know that it was going to be the beginning of a burgeoning relationship.
The two first met on Martha's show, where they both made mashed potatoes, laughed, and talked the whole time. With his smooth lingo and laid-back charisma, it was impossible for Martha not to like him.
Throughout their time together on the show, the two talked like they were old friends arguing about the difference between white pepper and black pepper and how adding Cognac to the mashed potatoes would make it different.
Speaking of their first meeting, Snoop mentioned that all thanks go to Martha for inviting him to the show as this was the first time a rapper would be invited to a daytime show because of how weird they were perceived to be.
Following their first meeting, Martha invited Snoop again a year later, and the two made brownies with Snoop asking when they were going to put the special ingredient, marijuana, in the brownies as he wanted green brownies.
Their second time together proved that there was a bubble of friendship growing as the two jibbed and threw one-liner quips at each other while keeping the audience constantly laughing.
UNLIKELY FRIENDSHIP
Although many years would pass before the two would be on screen together, both were willing to maintain their friendship.
One such pointer was when Martha mentioned Snoop on Reddit back in 2014 during an "Ask Me Anything" session, where she stated that she wished she was closer to Snoop Dogg.
The two would later reunite on "Comedy Central's Roast of Justin Bieber," where they sat next to each other for four hours laughing and taking jabs at Justin Bieber.
Speaking of that night, Snoop expressed that Martha was the funniest roaster and that she completely stole the show. The two would later agree that it was perhaps the smoke from Snoop's dope that made them more relaxed and open.
Snoop once mentioned that the reason he and Martha have such a unique friendship is that whenever they came together, it was a combination of love, peace, and harmony.
MARTHA AND SNOOP
It soon became impossible for people not to notice the relationship between the two, which was why they were approached about having a show together.
When Martha was asked if she was willing to do the show, she replied in the affirmative on the condition that Snoop was doing it.
In 2016, the two started their TV show on "VH1" called the "Martha and Snoop Potluck Dinner Party." The show would go on to receive a near-perfect rating on IMDb.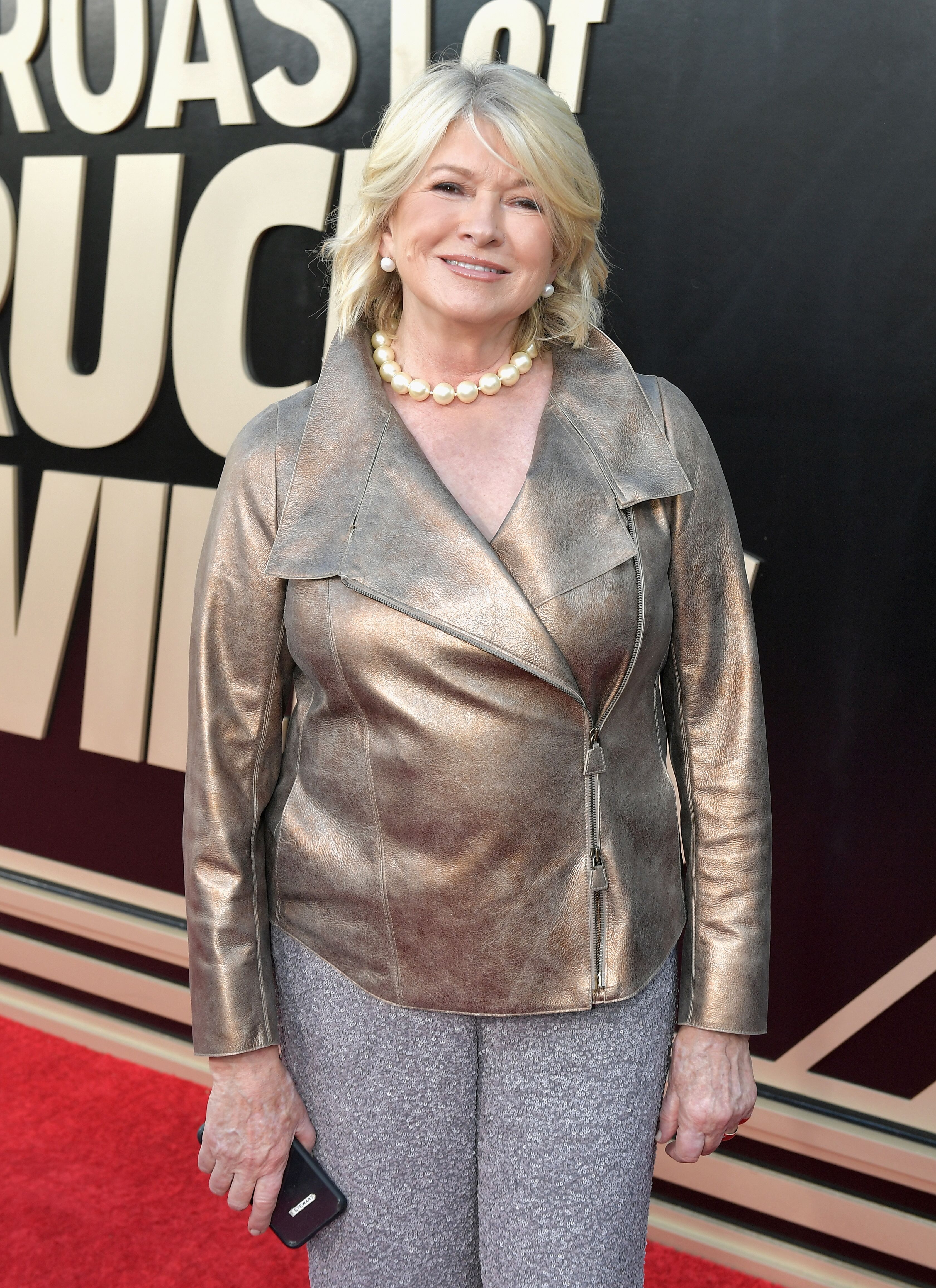 Martha Stewart attends the Comedy Central Roast of Bruce Willis at Hollywood Palladium | Photo: Getty Images
And it has appealed to a wide range of demographics featuring celebrities such as Jamie Foxx, Patti LaBelle, Usher Raymond, Ashley Graham, and Matthew McConaughey, among others.
Last year, the show was renewed for its third season and rebranded to become "Martha and Snoop's Potluck Party Challenge," where the two challenge each other to make meals with similar ingredients.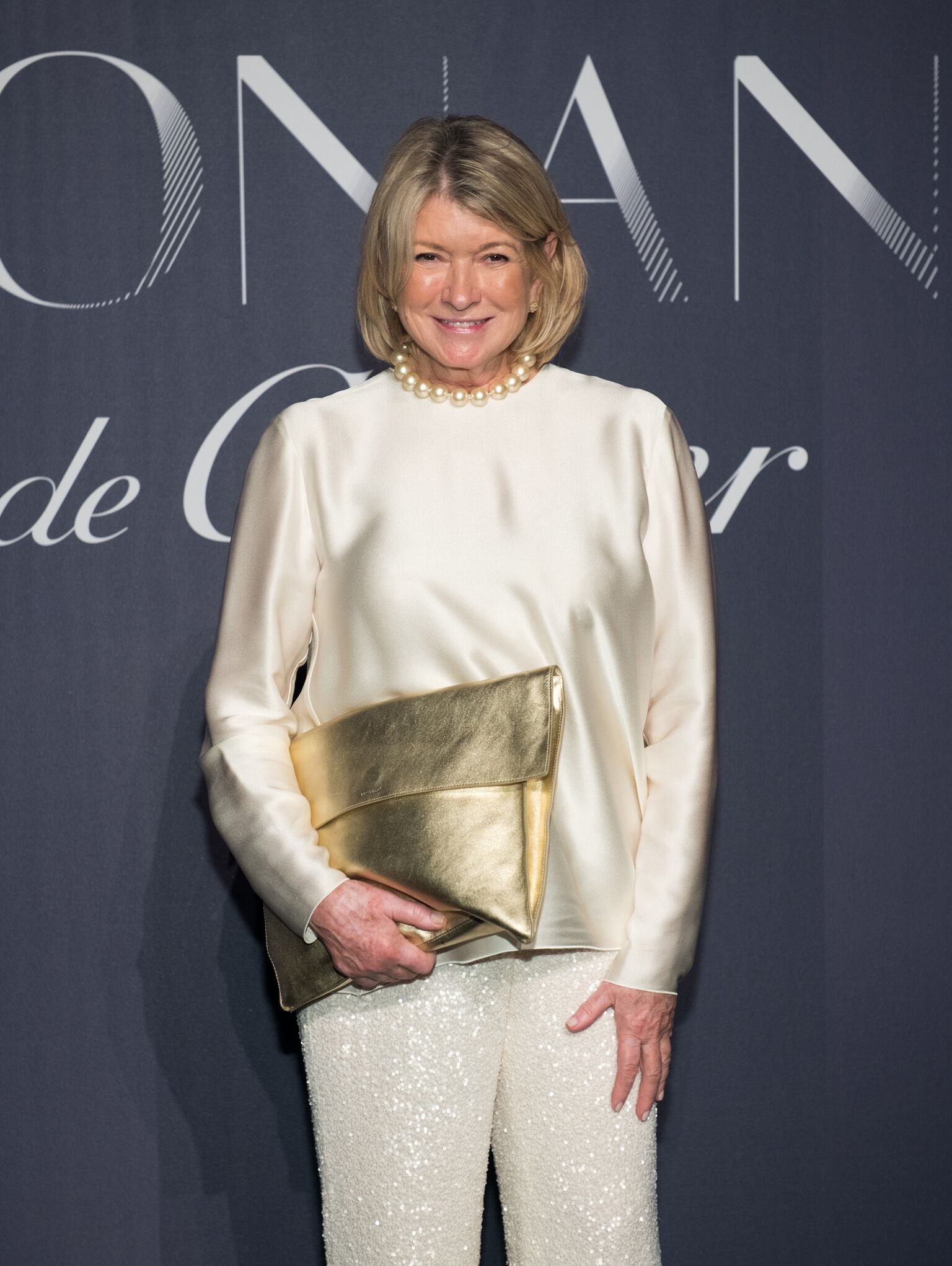 Martha Stewart attends Cartier's celebration of Resonances de Cartier on October 10, 2017 in New York City. | Photo: Getty Images
Martha and Snoop are all for having fun, and the two have created some fun memories, such as their remake of the clay scene from "Ghost," but instead of using clay, they used cake instead.
They also recreated the iconic scene from "Titanic" where Jack and Rose were on the bow of the ship; however, the two remade theirs in a kitchen with Snoop holding pans of chips.
Their unlikely friendship is not one they hide, and the two openly express how they feel for each other with Snoop adorably saying Martha was like the big sister he never had.
DIFFERENT LIVES
Martha and Snoop have entirely different lives away from each other, and while they try to talk at least once a week, the two both have busy schedules that keep them occupied.
Snoop, who started as a gangster rapper under the guidance of Dr. Dre, has gone on to prove himself to be an all-round entertainer not just in rap but in acting, singing, and even writing his cookbook thanks to his time with Martha.
He is married to his high school sweetheart Shante Broadus, and they are parents to three children: two boys and a girl. Martha, on the other hand, started as a model before briefly pursuing a career on Wall Street.
A business mogul with a multi-million empire, she was once convicted and sentenced to five months imprisonment based on insider trading and lying to a federal investigator.
Following this down moment, Martha was able to make a comeback and continued running the affairs of her company while still pursuing an active entertainment career.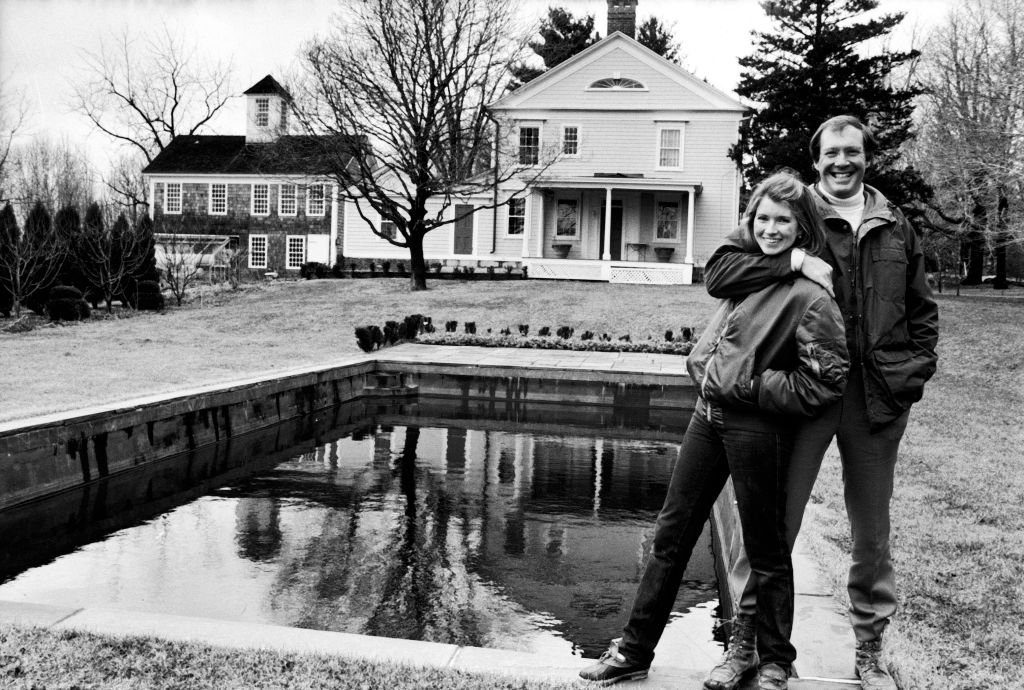 Martha Stewart and husband, publisher Andy Stewart, outside their home | Photo: Getty Images
Formerly married to Andre Stewart, the two got divorced sometime in 1990. She has a daughter Alexis and is a proud grandmother also.
It is evident that Snoop and Martha have entirely different lives, but the 78-year-old business mogul and the 48-year-old entertainer have proven that true friendship has nor age limit or other barrier.
Please fill in your e-mail so we can share with you our top stories!