Kim Fields of 'Living Single' Calls Son Quincy Quarantine Chiropractor as He Gives Her Massages
Kim Fields gave fans a glimpse at what she's been up to at home as her little son showed off his body massaging skills.
TV icon Kim Fields is living it up with her family despite quarantine. In a new Instagram post, the celebrity mom showed off her young son as he gave her massages.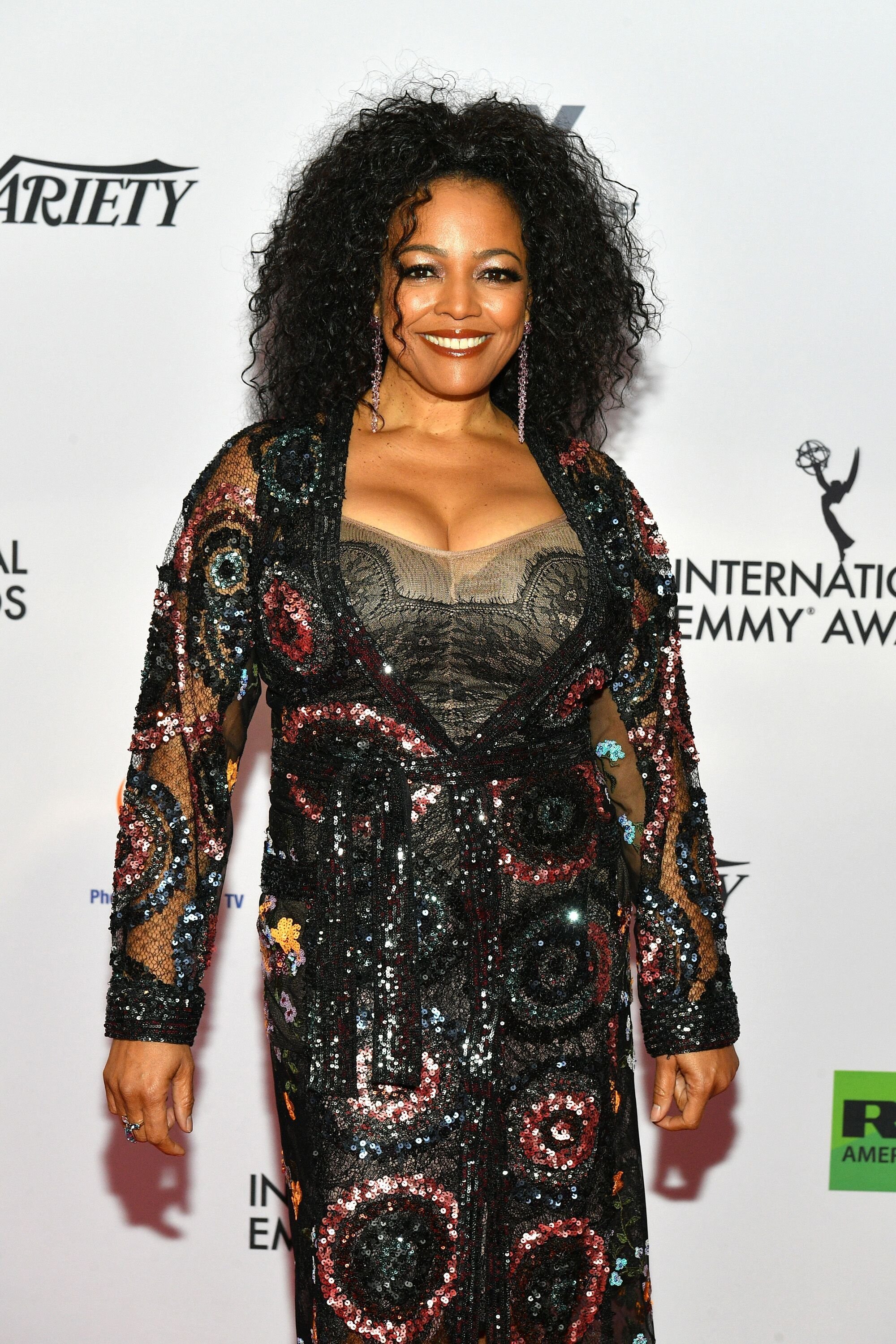 While giving fans a sneak peek at the lovely mom-son moment, the "Living Single" star had kind words for fans. In the Instagram video, Field's youngest child, Quincy Morgan, sat on her back while he splayed his hands on her back.
While the 7-year-old was at it, the "Facts of Life" actress gently gave him instructions on where to apply pressure. At a point, Fields acted like a science teacher while asking the little boy to locate her "vertebrae." The celebrity mom wrote in her caption:
"Chiropractor in Quarantine." #KimsQtips train 'em up!..."
The "Tootie" star went on as she shifted to serious talk, telling fans to "hang in there" and keep staying safe amid the pandemic. In her warning message, the mom-of-two preached positivity even when "some days are harder than others."
Fans in the comments were grateful to the star actress for her thoughtful words while others gushed over Quincy for his cute attempts. Some moms were also present to talk about their own "little Chiropractors."
However, the "Diff'erent Strokes" actress wanted another baby but ended up experiencing infertility issues. 
TV star, Viola Davis, hilariously made it known that she has a chiropractor, possibly referring to her mini-me.  A mom wrote: "Yup, I have my daughter do this. She bops my back…" A fan gushed over the little masseur: "So handsome and smart." Another follower chimed: "Cutest chiropractor ever!"
Kim first became a mom in 2007 after she and her hubby, Chris Morgan, welcomed their son, Sebastian Alexander. However, the "Diff'erent Strokes" actress wanted another baby but ended up experiencing infertility issues. 
After a while, Fields became pregnant with her second child. At the time, the 50-year-old actress made her big reveal during an episode of the real. She happily told her co-hosts and fans:
"We're very, very blessed… We've actually been trying for a couple of years. We had gotten pregnant twice and [miscarried]..."
Come December 2013, the "Regine" star became a mom for the second time, and her baby boy was named Quincy after the music icon, Quincy Jones. 
The then-new mom also made it known that her baby son was born at the moment she and the anesthesiologist in charge were singing. According to her, being a mom is the most significant role in her life.